Hi all. I'm new to the forum and new to Volkswagen ownership. Really, new to ownership of anything non-American. Previous cars worth mentioning are a '89 Mustang notchback (intake, cam, 125 dry shot, drag radials, drag suspension, etc), '01 Mustang Bullitt (#453, H&R Sport springs, 01 Cobra front bumper, staggered 18" anthracite Bullitts, etc), and '11 Jeep Wrangler Sport Unlimited (2" Teraflex lift, 33" Falken ATS, 16x8.5 Level 8 Strike 5s, etc).
Anyhow, I needed to sell the Jeep to get into a vehicle with a cheaper payment and better gas mileage (was averaging 15.8mpg in the Jeep). Always liked the MkV and Mk6 GTIs, so I set out to find one. Found a nice '09 APR Stage 1 2dr, but it sold 2 hours before I planned to go look at it.
Ended up finding this '12 UG DSG and worked out a deal for it. It already had OEM R wheels, OEM R tails, tint, smoked markers, and a diverter valve spacer. Not sure what my additional plans for it are, but they most likely include springs and stage 1 tune at some point.
Enough yappin'. Here are a few quickly snapped pics.
Here's a couple pics of the previously mentioned rides.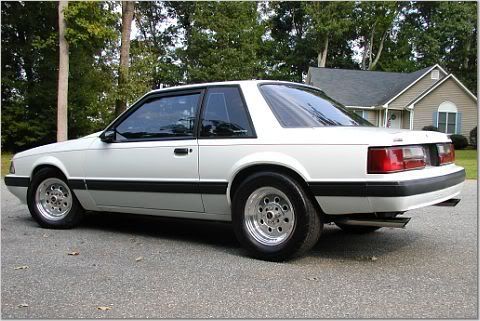 My son at Uwharrie