hey you all, finally after a few years to make a progress thread. ive been in a GTI for almost 3 years now. came from owning a 2005 civic si hatch to a 2007 Civic SI for 6 years. so getting into a VW was completely new to me. I decided on the GTI on a few factors. the Civic was 2 doors and we were having twins. I needed something the wife could drive and I needed something to mod
so ultimately, DSG and turbo worked out well
started with an EP3, was pretty knowledgeable started out young. had a job at 16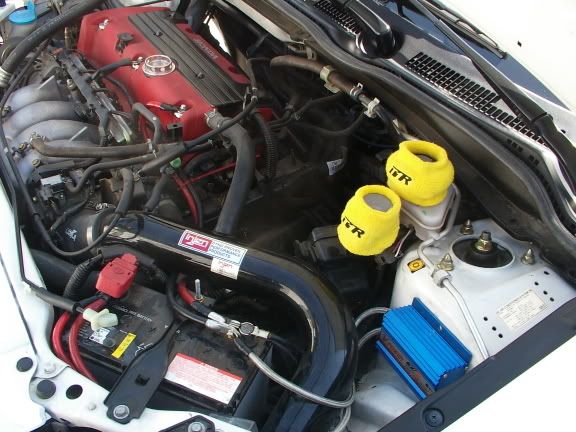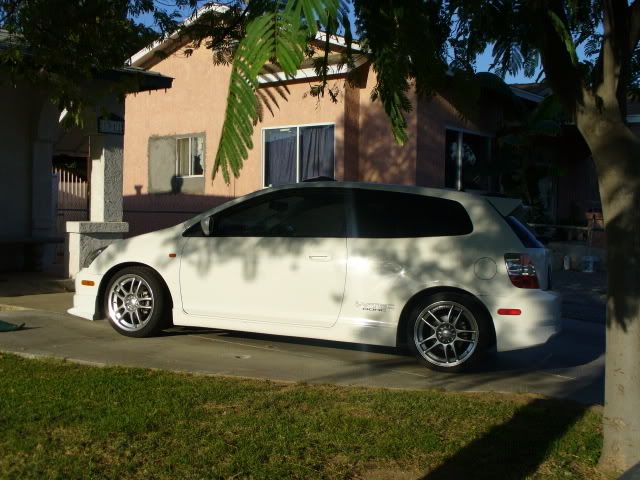 I sold my civic. I had done a fair share of mods to it. at its high point I was putting down 235 WHP and 175 WtQ. pretty good for a NA with bolt ons and a tune.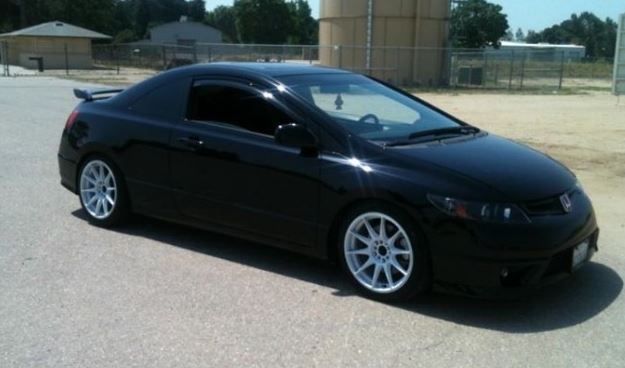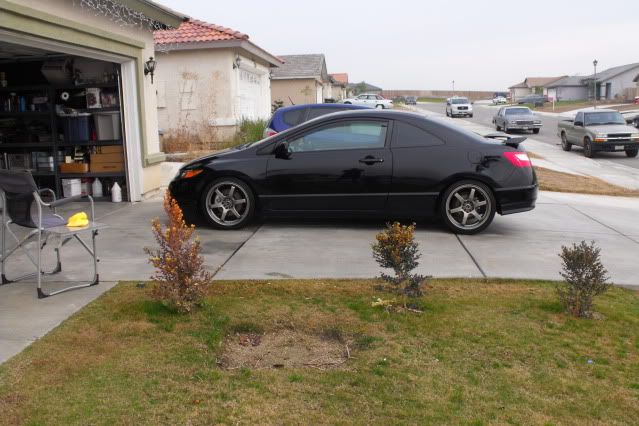 shortly after being sold, I picked up a MK5 from the local dealer. "CPO" 2009 with TSI motor, 60k on the clock.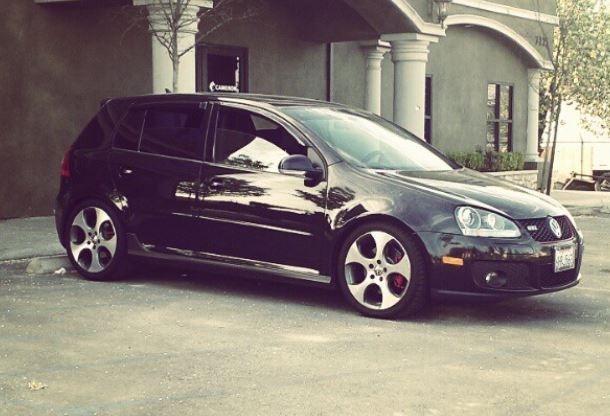 first thing I did was drive it down to EuroCode in Torrance to get the fully loaded ECU APR tune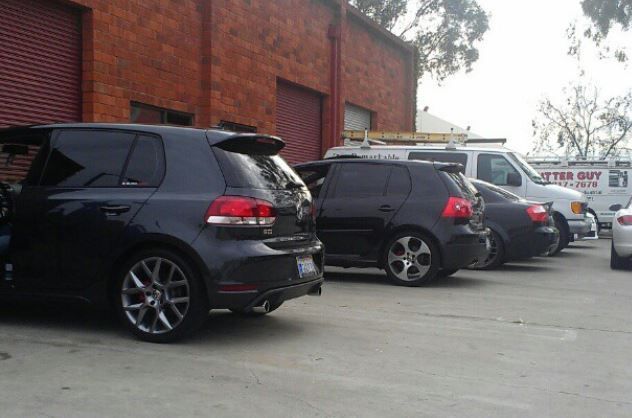 and the next day, the ecu decided to fry. I cant really blame the tune, after a week of ownership I was out of a car for almost a month due to there being a shortage of ECU's. lets just say the wife wasn't happy and to me this was a big downer for me.
but as any tuner will do, I got the car thing sorted out, VW paid one month of payment. I bought some springs
and with the credit I got back from the APR 30 day return, I picked up an APR stage 1 and 2 intake.
I don't have a lot of pics of the MK5 since my wife drove it after I picked up a MK6
mod list for MK5:
APR stage 1 and 2 intake
3'' downpipe
obx-r catback
solowerks coilovers
revo stage 2 ecu tune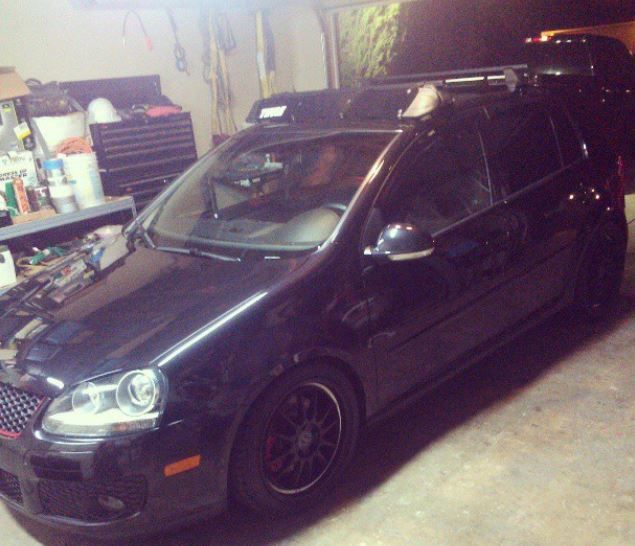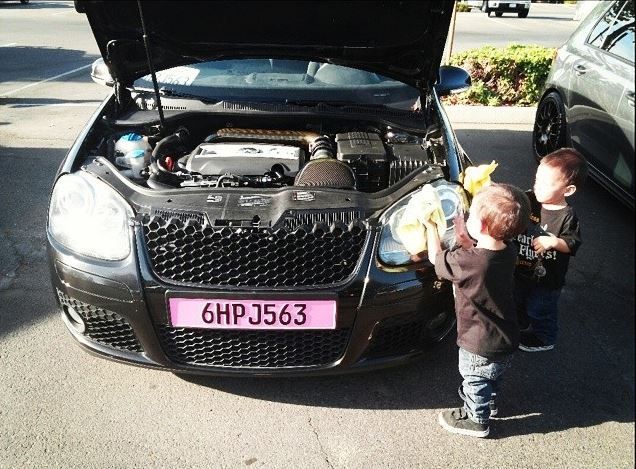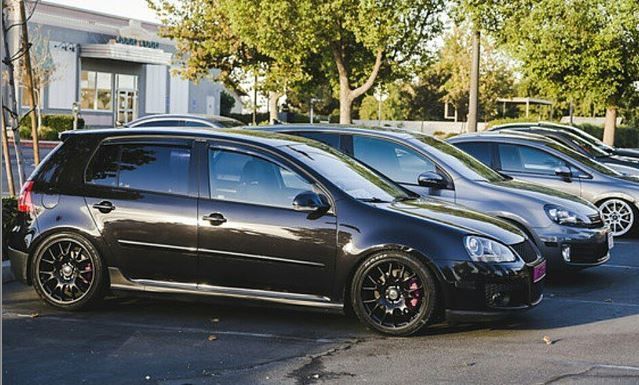 I owned the mk5 for about a year and a half. at that point, I had too many issues with it, plus my wife had the kids and the last thing I needed was for the car to break down.
issues:
ECU died
throttle body failed
2 injectors stuck open
door module failed
car got taken into dealer with revo stage 2 and a downpipe, everything else stock
so sold it and picked up a MK7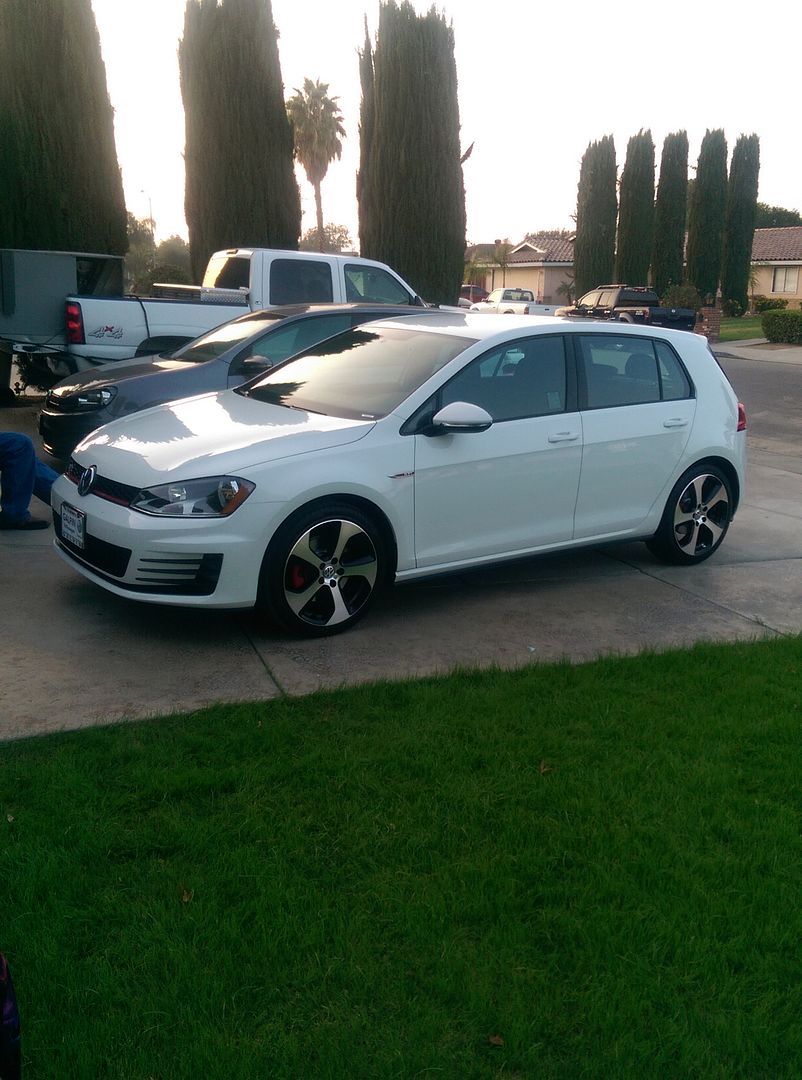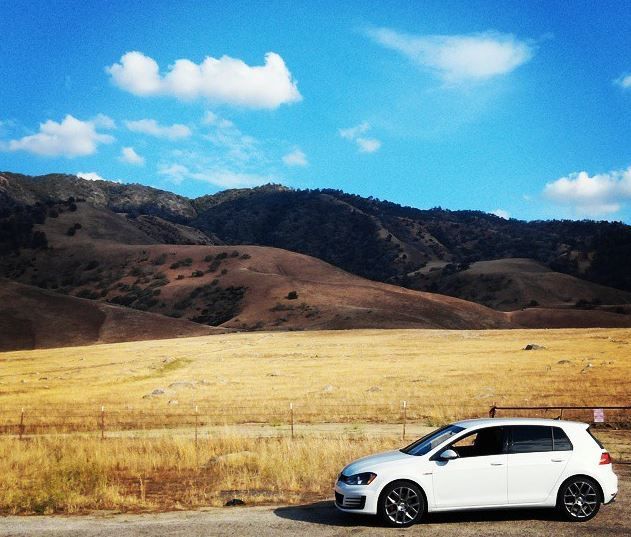 current mods:
spulen intake
neuspeed module
megan racing springs
bbs CH reps
more pics to come for that one, since my wifes drives that one too
now, along that time when I had bought my MK5 my parents liked it so much they wanted a GTI to
long story short I ended up picking it up from them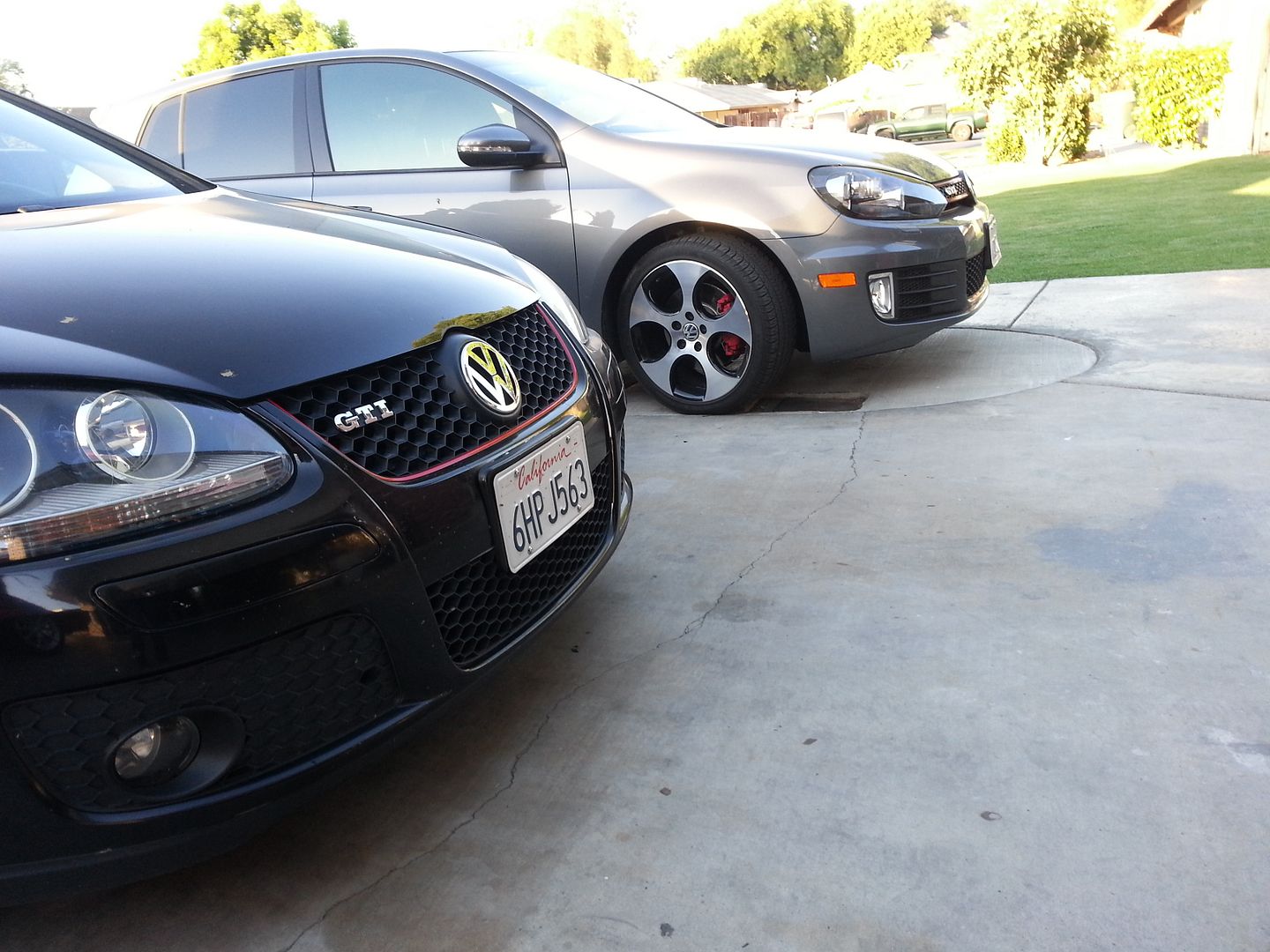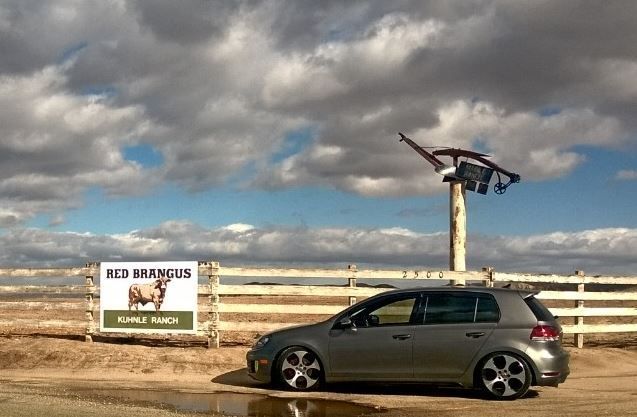 first thing I did was put coilovers, along with the roof rack and some yellow fog tint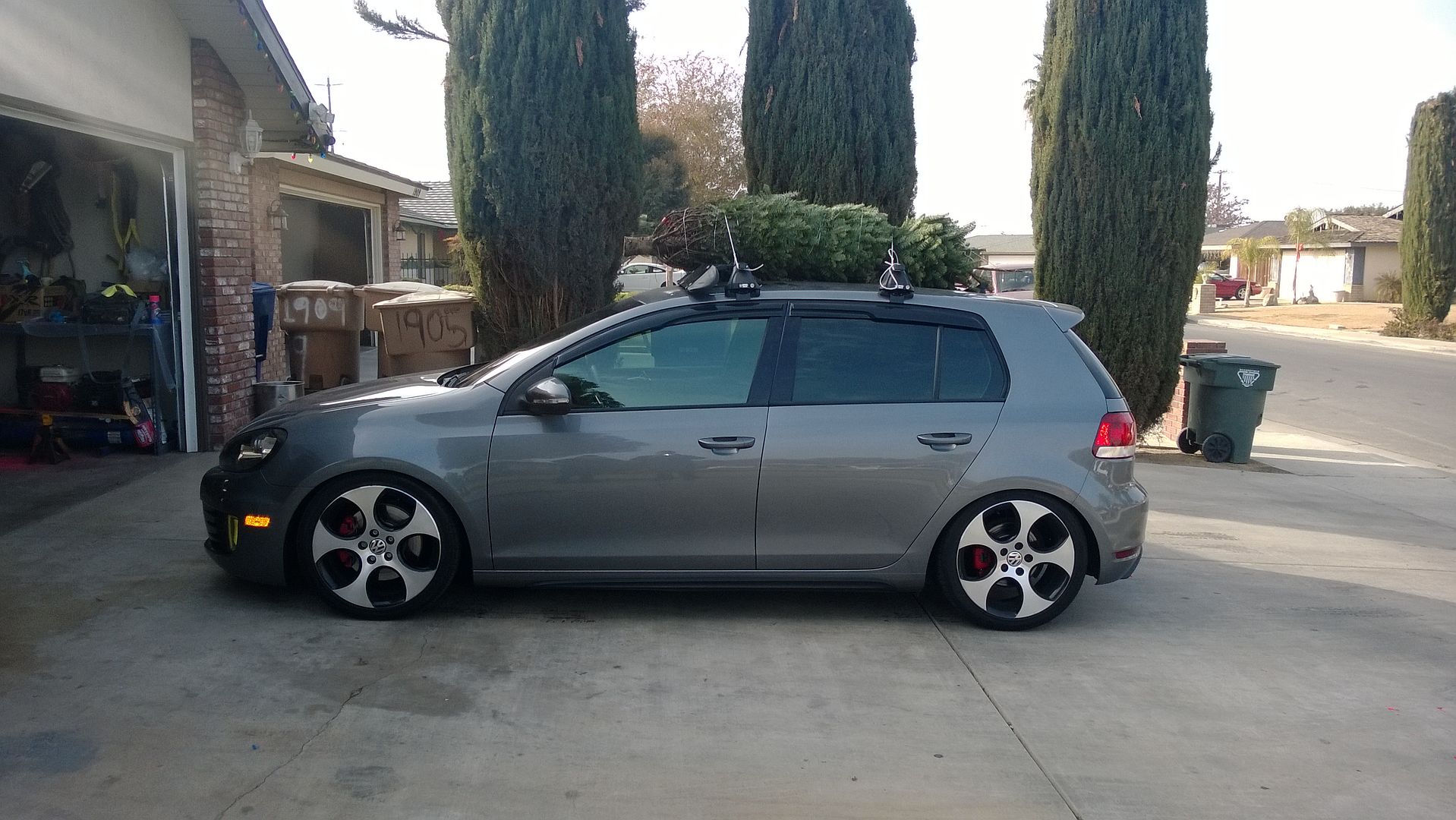 and then the APR stage 1 and stage 2 intake came available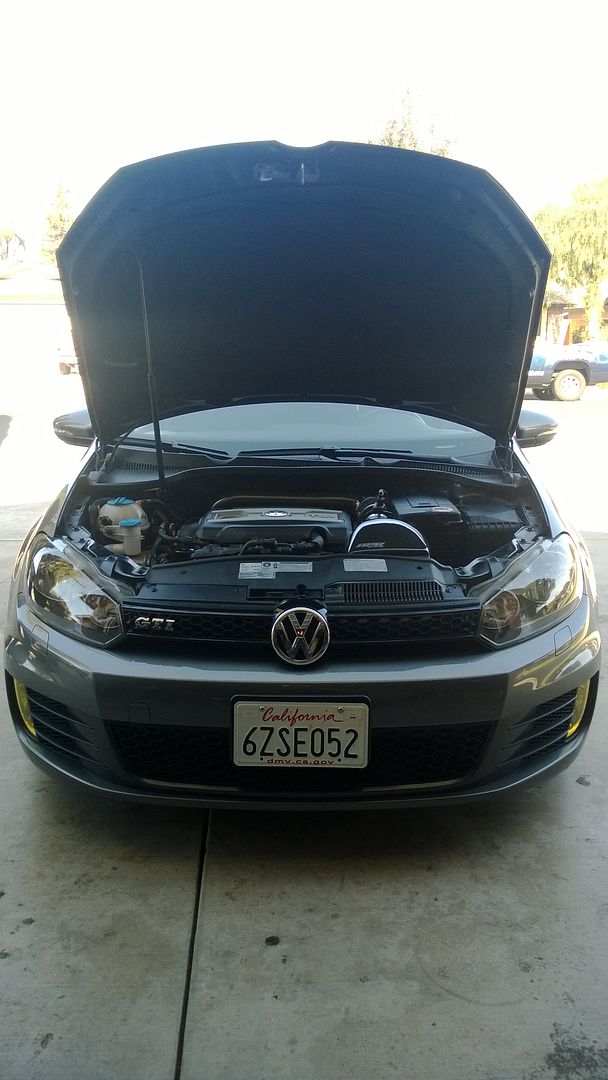 at this point I was already stage 2, then came along a s3 intercooler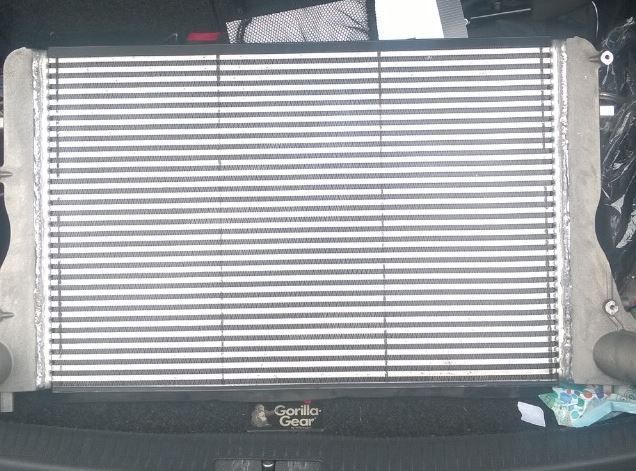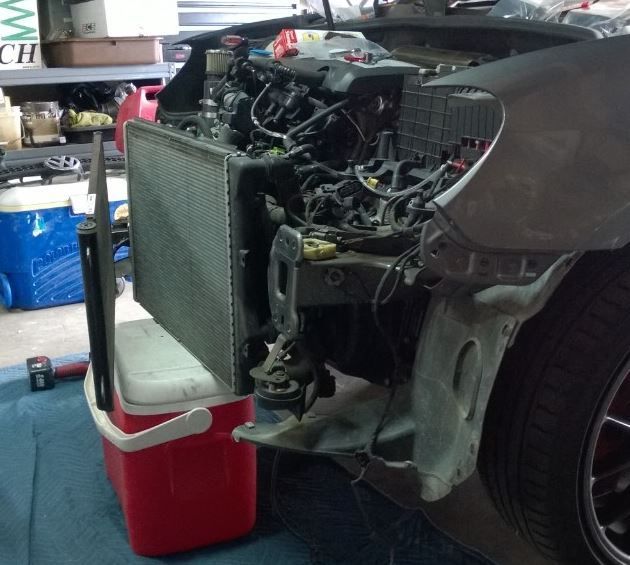 I love changing wheels lol here is some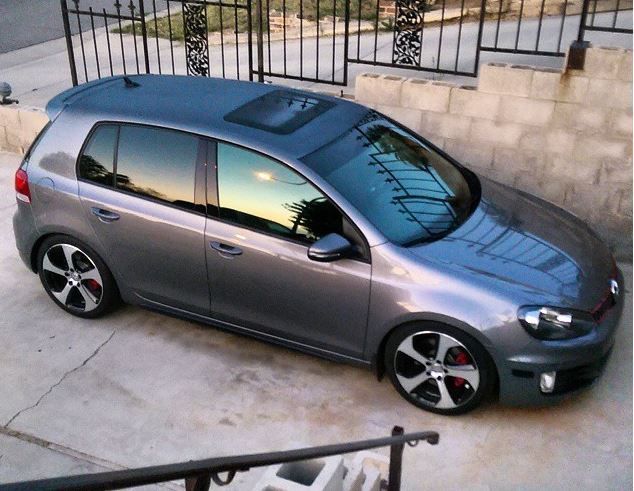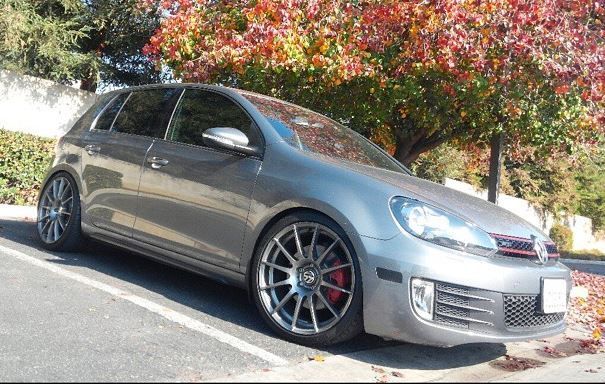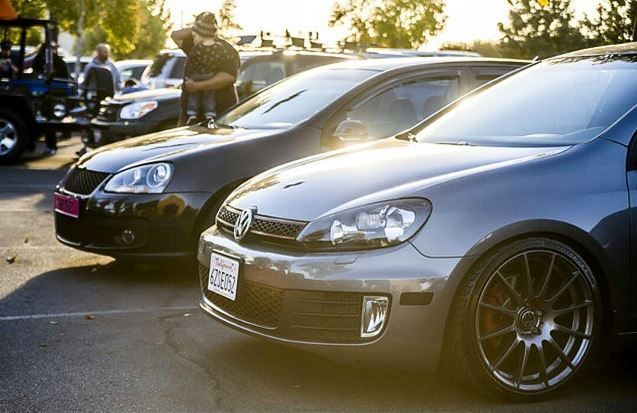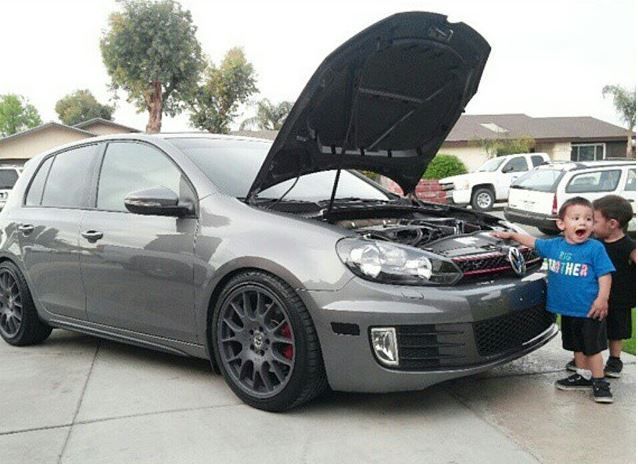 jumping to February, finally reached a major milestone, k04!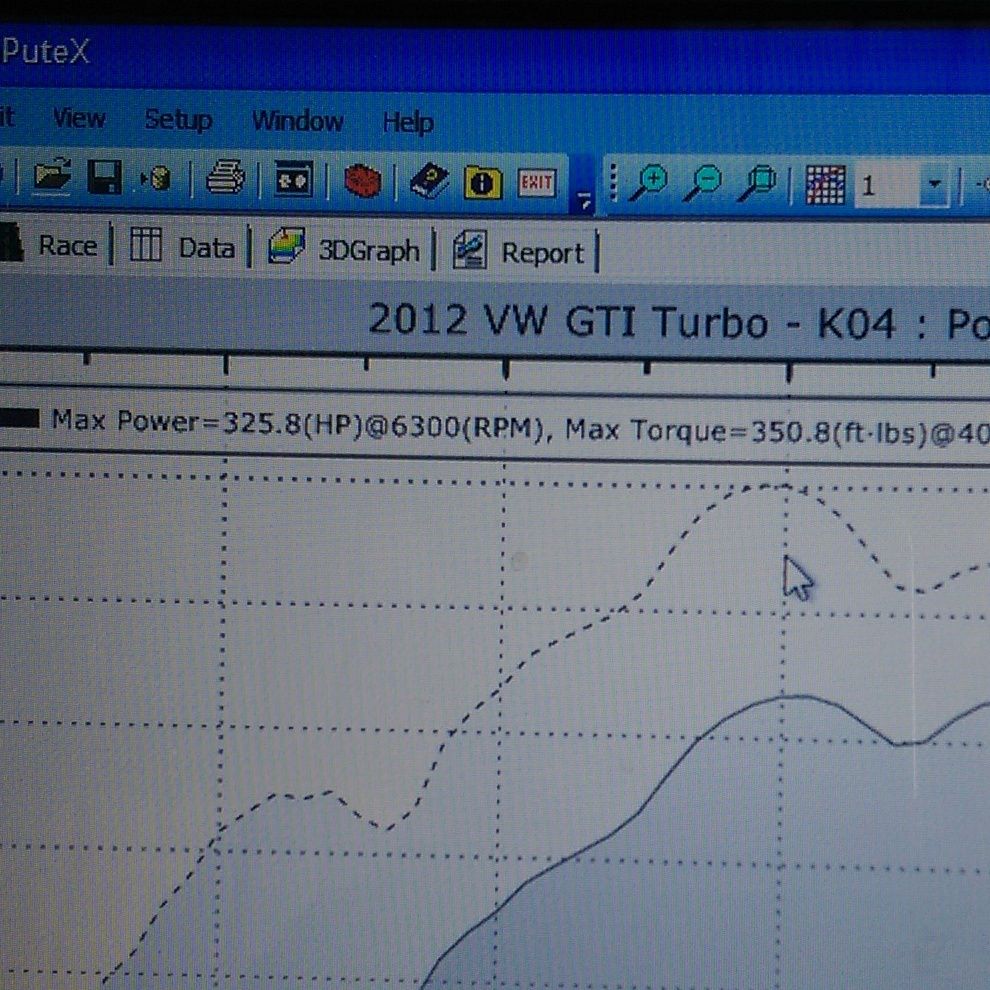 also installed 034 motorsports track density mounts, love them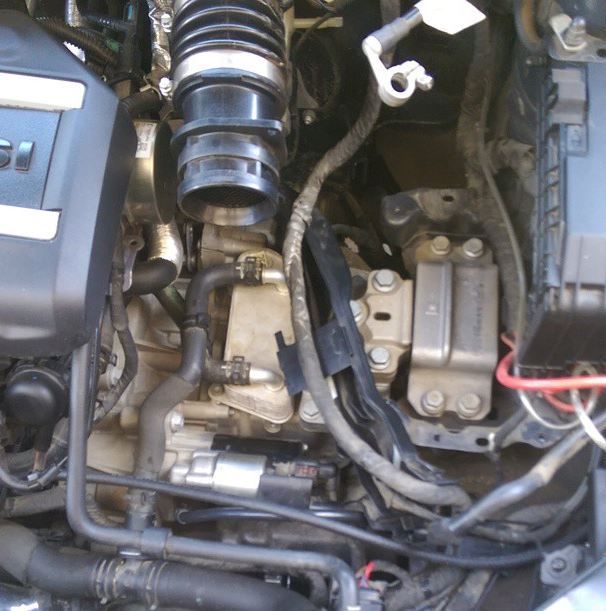 so with k04 installed, I told myself, im done everything runs 100%, but then came the 90 degree day. so next came water meth! while I was in the shop I also picked up a DV+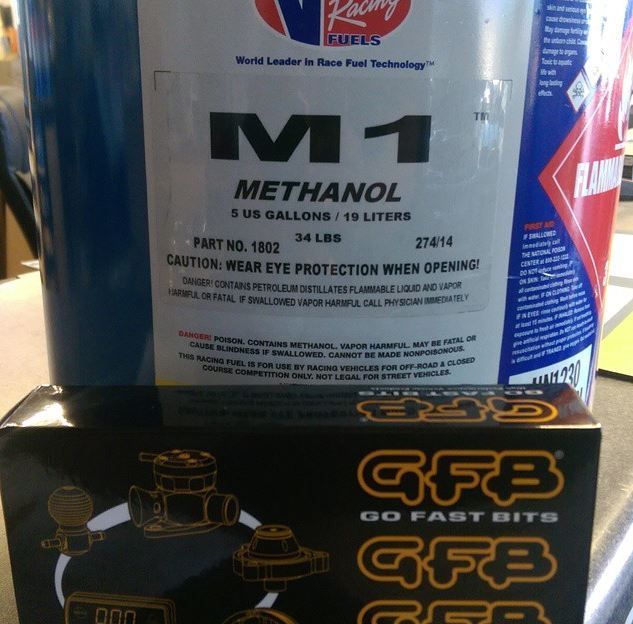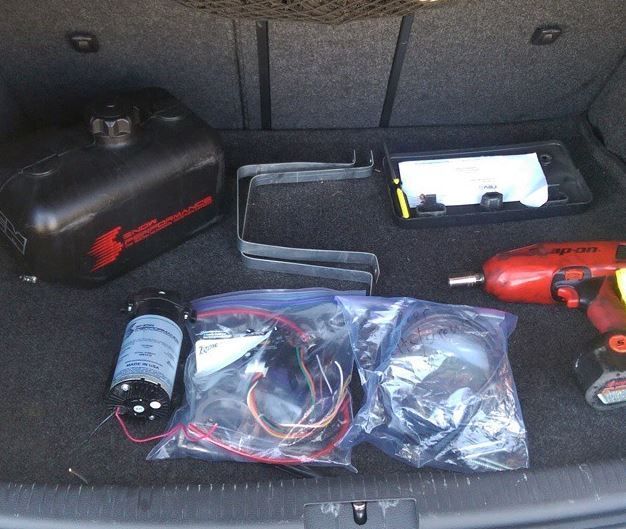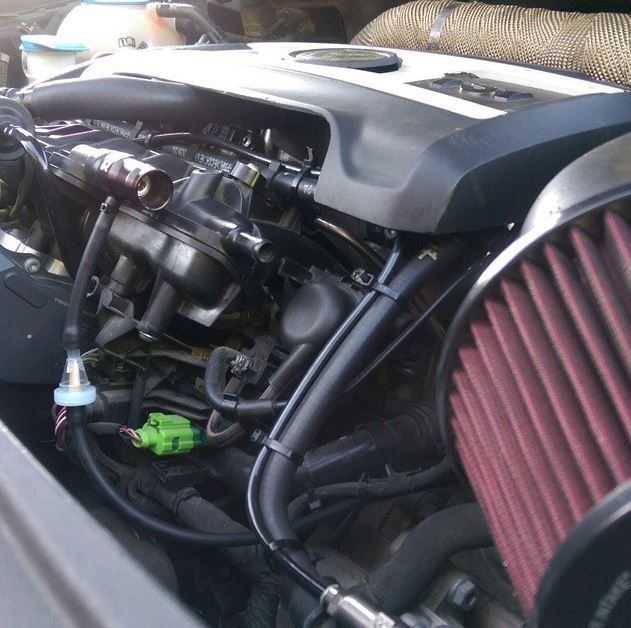 Fastivus, picked up a last minute track spot. so first time on a racetrack!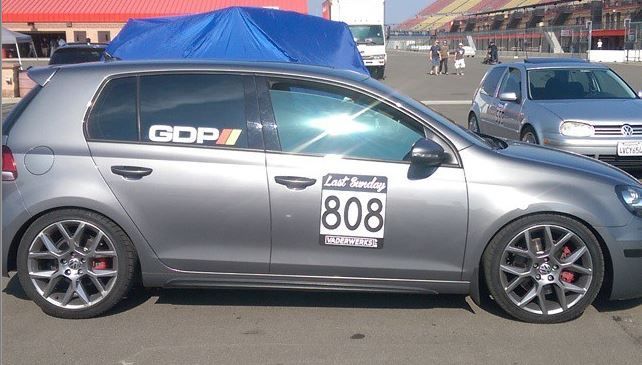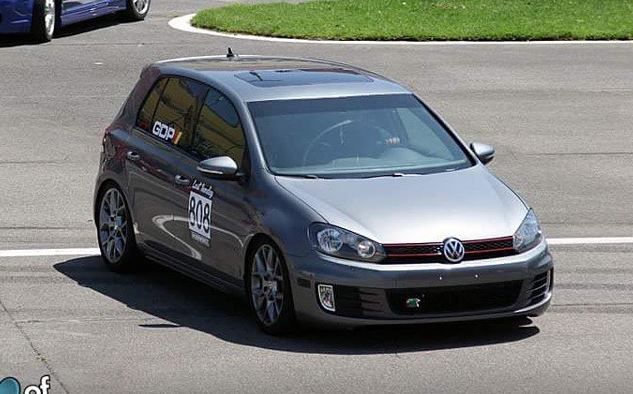 currently sits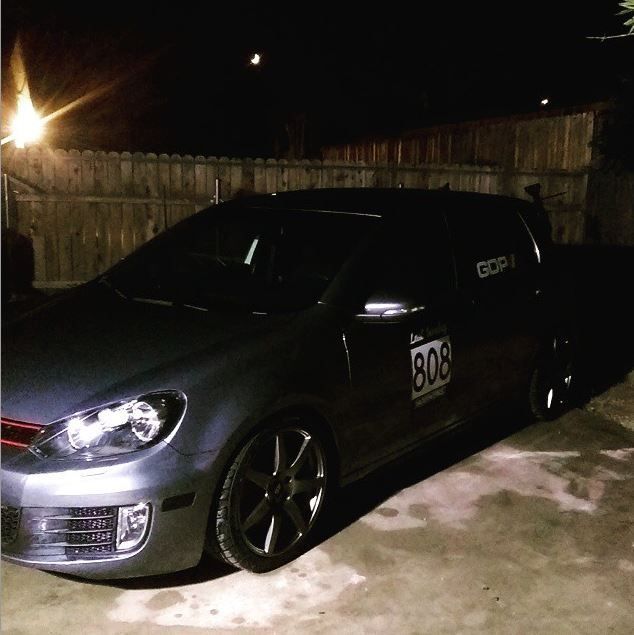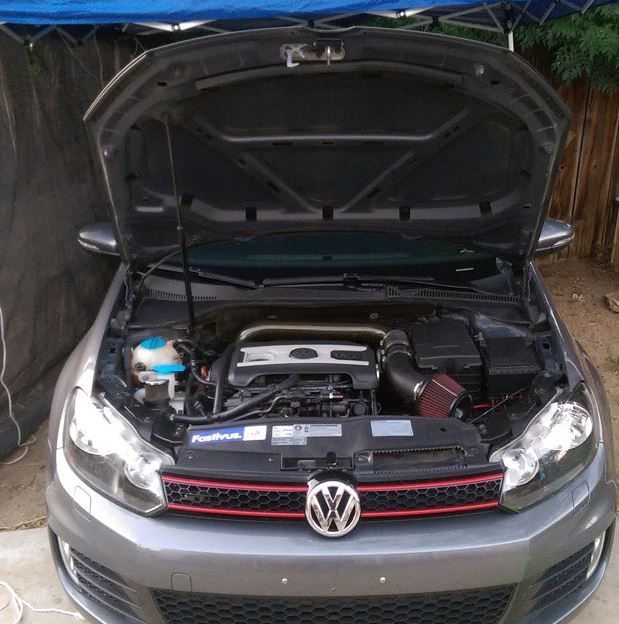 Engine:
CTS k04 kit
Revo Stage 3 ECU
Revo Stage 2 DSG TCU
APR stage 2 pipe
Snow Performance water methanol kit
USRT throttle plate W/ 225 CC nozzle
CTS TOP
CTS throttle pipe
3'' downpipe
2.5'' no name catback
S3 intercooler
Dv+ GFB
DIY catch can to atmosphere
Drivetrain/Suspension:
Tein drop springs
034 Track density mounts
Wheels:
Neuspeed RSe07 18x8 on 225/40/10 tires
Exterior & interior mods:
wiper delete
yellow fog bulbs
Euro headlight switch
Future mods:
secondary nozzle in throttle pipe
front & rear sway bars
slotted rotors and pads
hope you all enjoyed this thread. more pics to come!