Had a marathon parts install day yesterday. I've been waiting months to get some of these parts put on.
KW ST coilovers. I think it is currently sitting too low because I can't even get my jack underneath the car without driving up on a block of wood. I also can't drive up on my ramps anymore. So when I get my alignment in a few days, I'll likely raise it up a little. Topped them off with 034 track density strut mounts.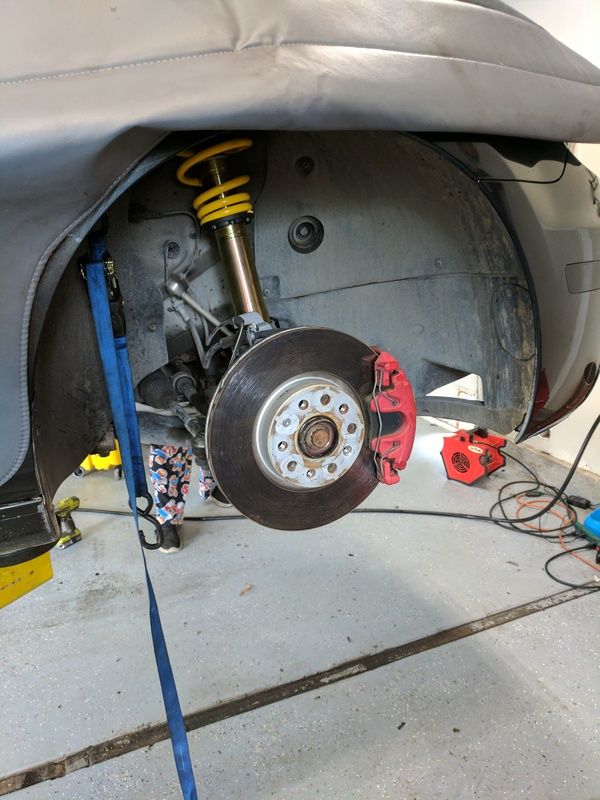 USP stainless steel braided lines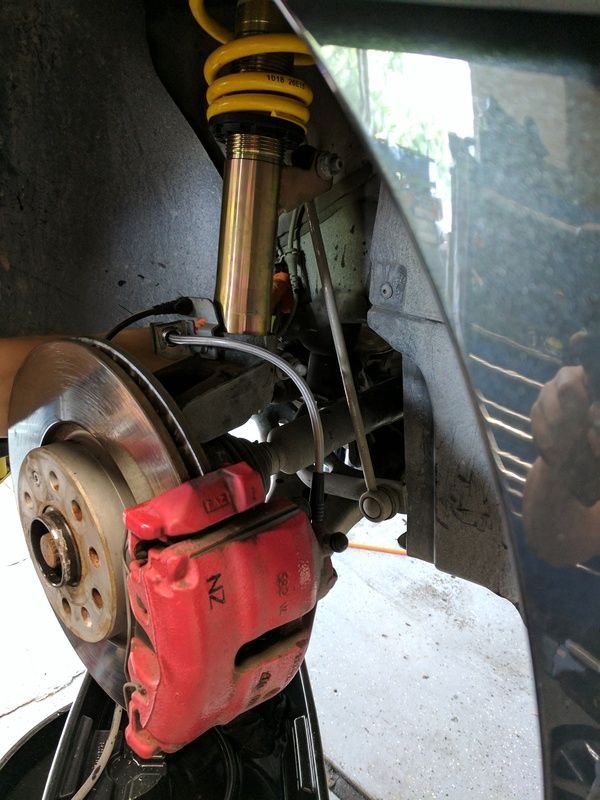 USP Aluminum DSG filter housing (with cooling fins). I think the cooling effect is negligible, but since the plastic housing is prone to cracking when removing it, I decided to upgrade since I was doing my DSG service anyway.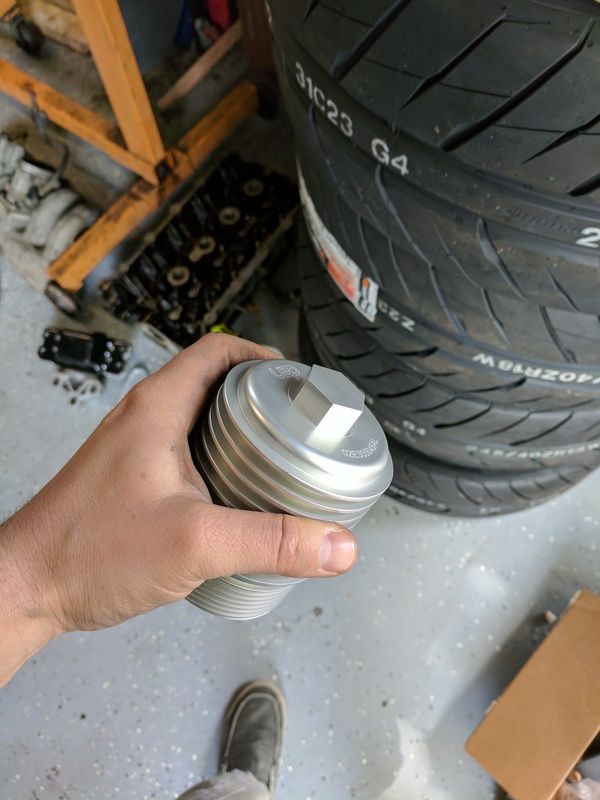 Fumoto drain valve since I was doing an oil change anyway.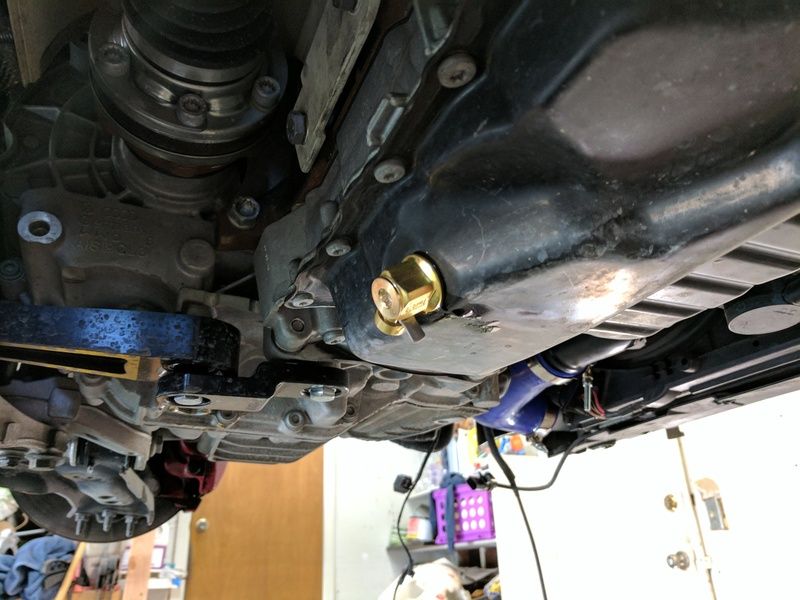 034 Motor/Trans street density mounts
Rev9/Godspeed v2 intercooler.
Before:
After:
AWE S3 turbo outlet pipe. The pipe diameter was too small to fit inside the hose of the new intercooler. So I used a small section of the silicone hose that came with the TOP and used that as a step-up fitting to fit inside the intercooler hose tightly.
Carbon cleaning
Before: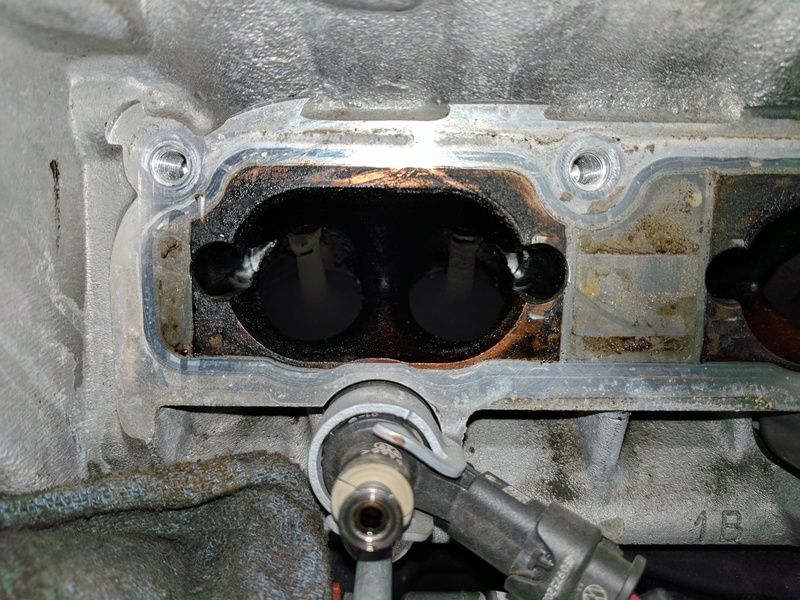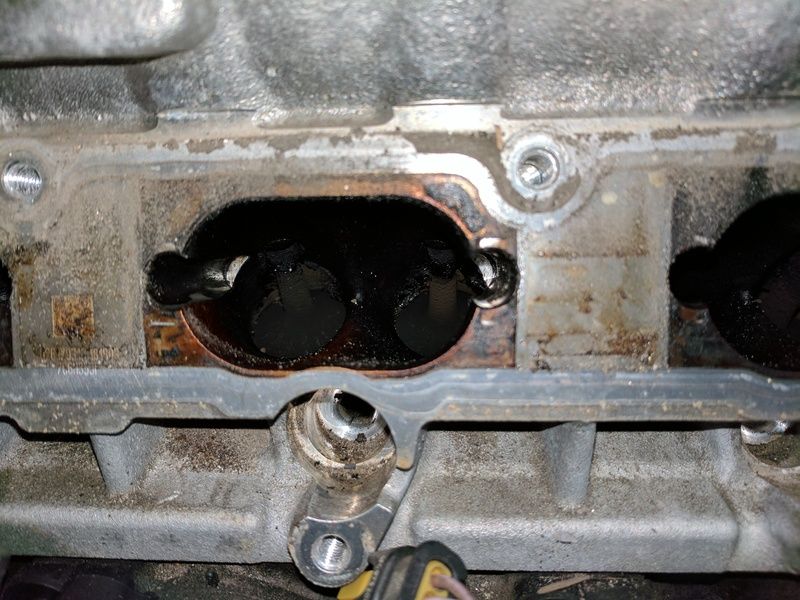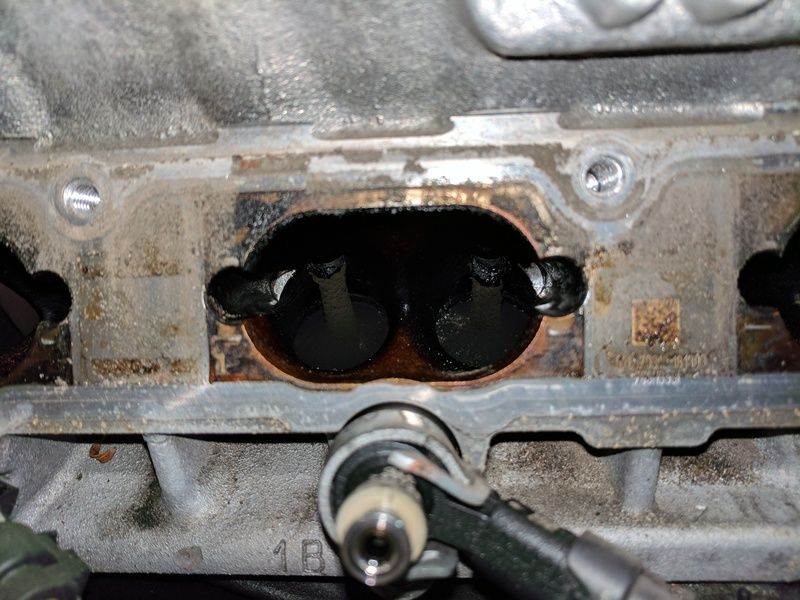 After: I didn't take pictures of all of them, but they were all clean.
After the alignment and once I get to my final height, I'll take some pictures.