What is this thing called? I damaged one with my removable sub-woofer and need to replace it. Does anyone know what the actual name of this part is or even better, the part number? Then best I have so far is "Rear Child Latch Seat Safety Hooks"
It the plastic cover on the back of the rear seats that the child seats hook into.
As pictured are for a MK5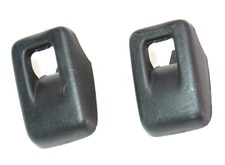 Thanks in advance!
Chris