Hello all!
Vengeance Here,
Just wanted to set up this thread, Bought my new GTI 3 days ago and figured this would be the best place to have a catalog of everything that I have done, Plan on doing, and dream about doing with my car!
Backstory:
I am coming from a 2006 Code Red Nissan Sentra SER Spec V that I owned for 10 years, I did every Bolt on mod to the car that I could engine wise (I/E/H/BSR(Balance Shaft Removal)/Nismo Cams/SafcII/Zeitronix DL/MMI/STS/Lightweight Flywheel/Clutchmasters Street Clutch/) and made sure to keep the exterior simple.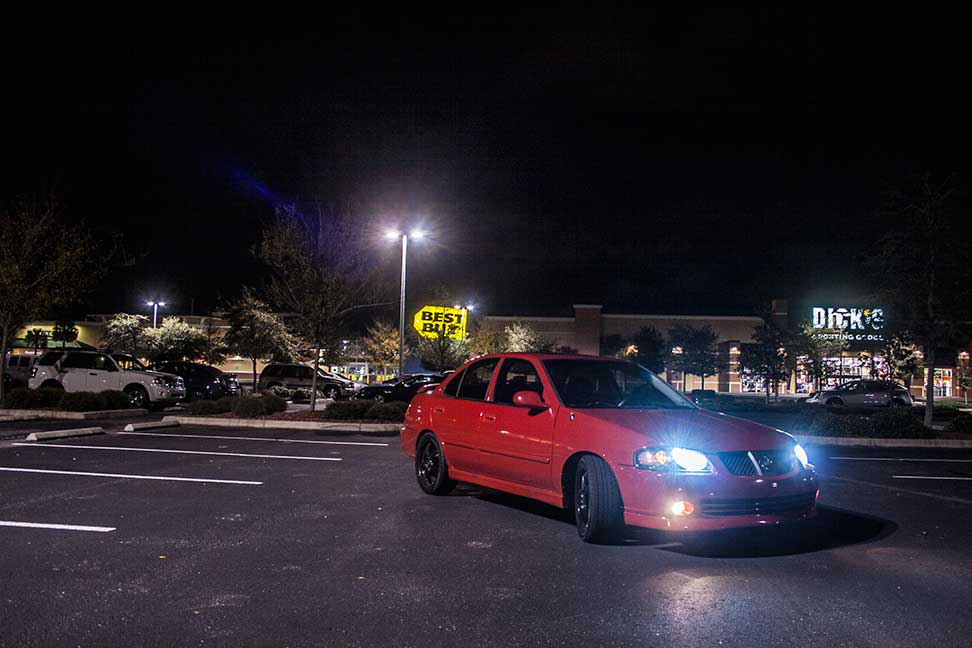 On Thursday(2/11/2016) I decidced that it was time to upgrade. Not only is this car a performance upgrade, it is a quality of EVERYTHING upgrade.
Base Model GTI with No Modifications.
DSG with 63,500 Miles on the clock
Few nicks and marks here and there but nothing crazy, that I can't sort out over time.
Mis-matched Tires and a brand I have never heard of...
Future Plans
Wheels: 18 x 8 Toss Up Between -
RSe05
Tires: Another Toss Up -
POTENZA S-04 POLE POSITION
or
PILOT SPORT PS2
Intake:
APR Carbonio
Downpipe:
APR
or
Eurojet
Exhaust: considering either -
Beluga Racing
or
MagnaFlow
or
akrapovic
or
ragazzon
Tune:
APR Stage 2
Suspension: TBD
Brakes: TBD
Radio: RNS 510
Speakers:
Alpine SPS-610C Type-S
Headlights: EvolutionAutoWerks Custom Units
Tails:
Depo Golf R LED Tail Lights-Dark Cherry NA
Additional Guages:
P3
And this is where this journey begins for me. I plan on cataloging everything that I do here so that I can look back and have a record of it over the years!
thanks for taking a look! and for any feedback that you guys give me!
Update 1 - 2/13/2016
Day 3 of owning the car and some of the common problems that I have seen on this forum have cropped up. Luckly I have a 3 Month warranty through the dealership that I bought the car through.
Got a CEL and checked it right away:
P0137 02 Circuit Low Voltage (Bank 1, Sensor 2)
P2270 02 Sensor Signal Stuck Lean Bank 1 Sensor 2
P0137 02 Circuit Low Voltage (Bank 1, Sensor 2)
P2270 02 Sensor Signal Stuck Lean Bank 1 Sensor 2
P2096 Post Catalyst Fuel Trim System Too Lean Bank 1
And
The I found coolant on the ground after leaving the car parked overnight. Assuming that the water pump is the culprit due to the location of the fluid under the car.
So after owing the car for 2 days already having issues. Well the dealership where I bought the car is going to repair everything under warranty, so that should take care of the those things for at least a few thousand miles.
Update 2 - 3/6/2016
Got the Car back on 3-1-2016:
Dealership replaced Both 02 Sensors, and the water pump and both Radiator Hoses.
A Friend of mine has had a 2010 Jetta TDI that has the Monster Floor Mats as well as the regular cloth mats. He gave me his cloth ones, as he didn't like them at all. Dropped right in and now I have floor mats!
When I got the car back from the dealership I pulled off the Engine cover to take a look to make sure everything is back where it started and it looks like I have the R8 Coilpacks. Lucky me!
Updated 3 - 3/27/2016 - Plasti-Dip and Debadge Day
So got the urge to do some quick Plasti-Diping off some things on the to car to get an idea of how I liked them before I take the time and do them permanently. Some of the things that I wanted to accomplish were Debading the car, Plastidiping the red accents on the grill to make the front slightly less recognizable as a GTI and making it look more Golf Like. Getting rid of the giant chrome VW symbol on the front of the car, and cleaning up the trunk VW badge area as there was an issue with hard water buildup behind the VW logo so the area was turning white.
So Pictures!
Started by taping off the trunk release area: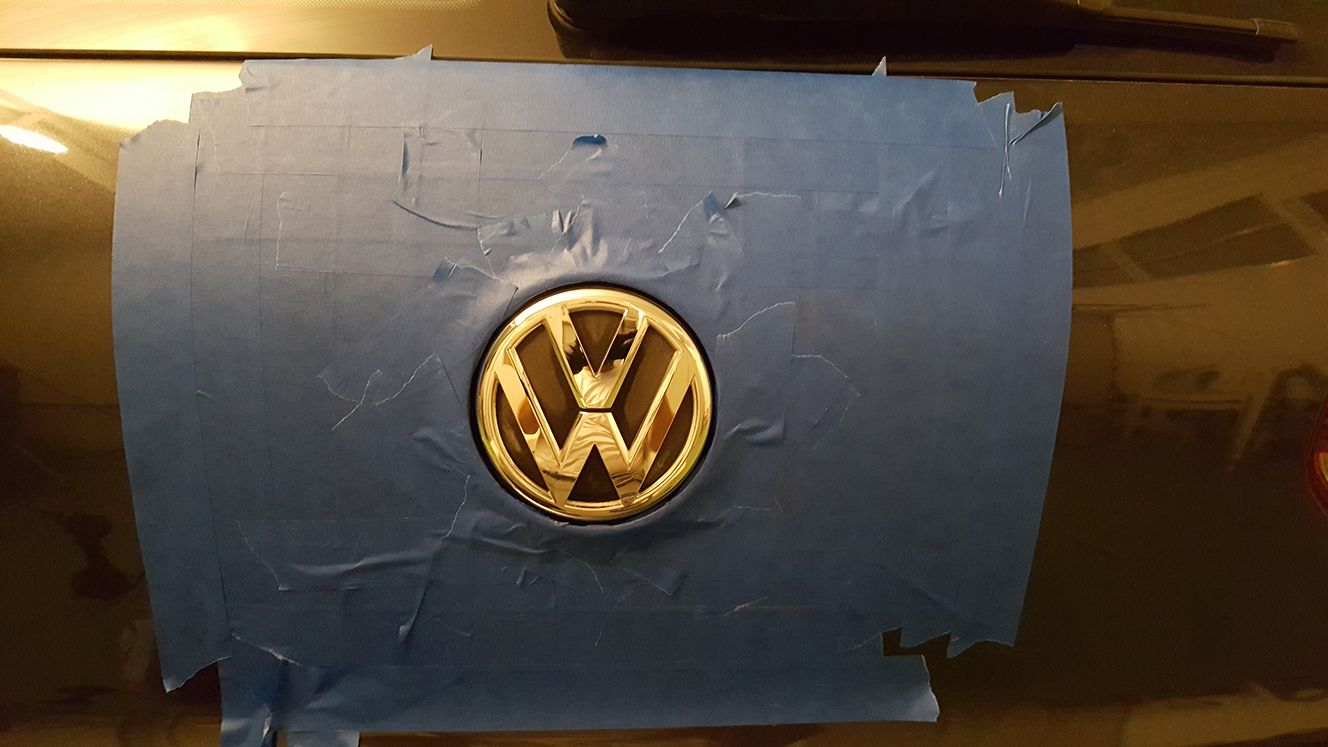 Removed the VW Emblem and painted the area black again:
While the Emblem was off I taped off the lettering of the logo and dipped the whole thing: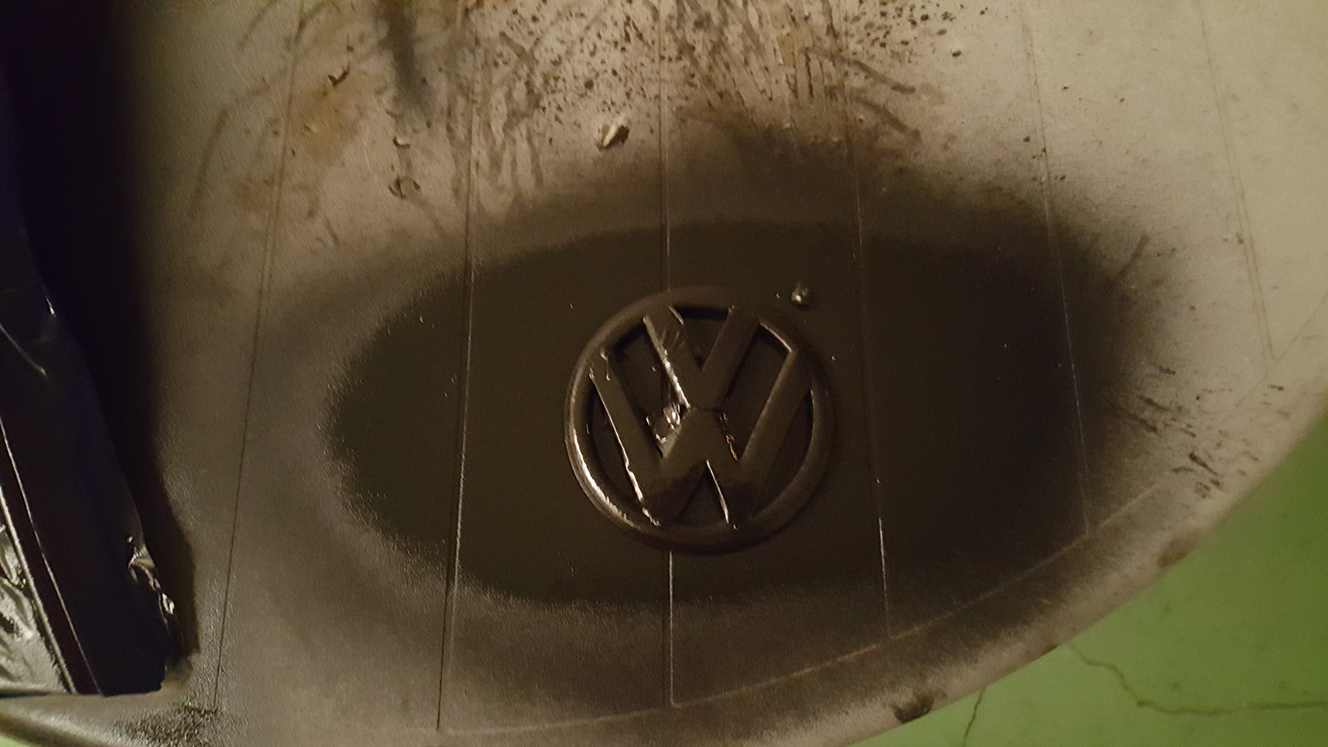 Which when the tape is removed gives me this look, Also at this point I removed the GTI Badge and Dealer stickers and plate: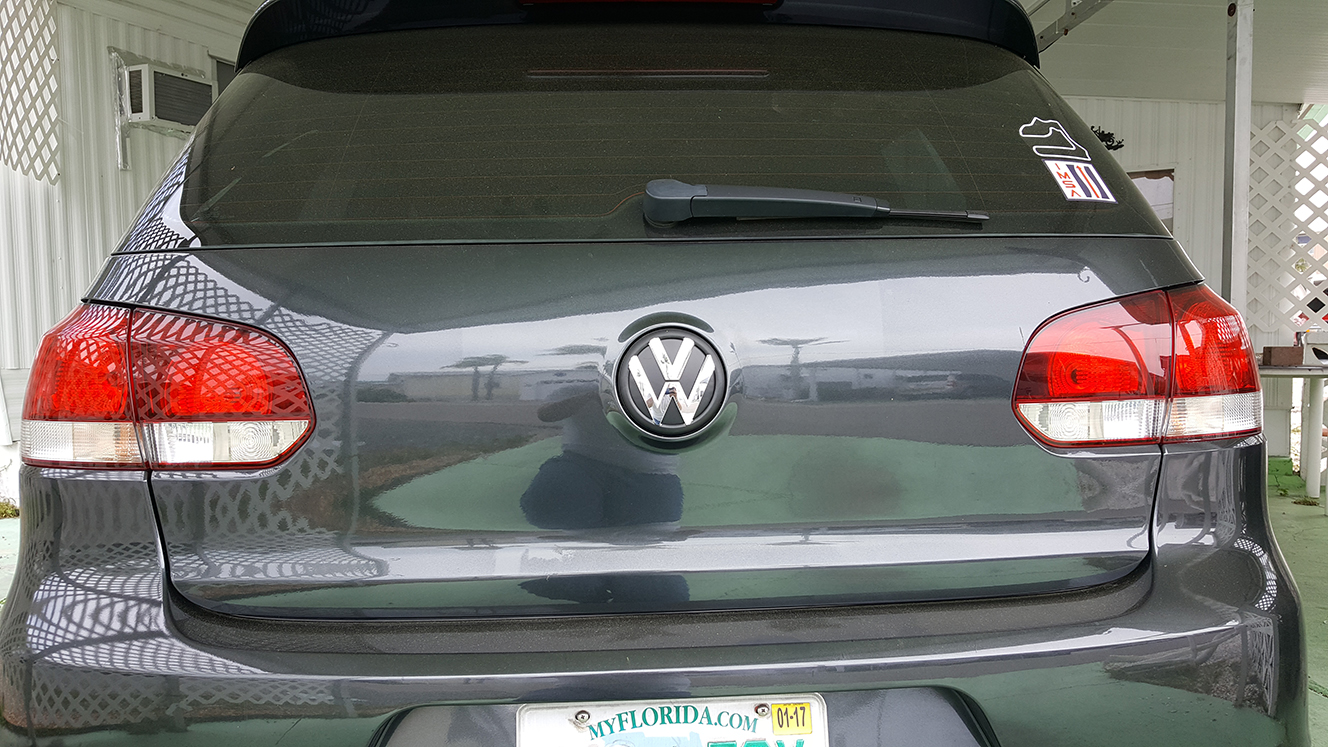 On the front of the car, I removed the grill and disassembled it, Taped off everything I didn't want to dip and proceeded to spray: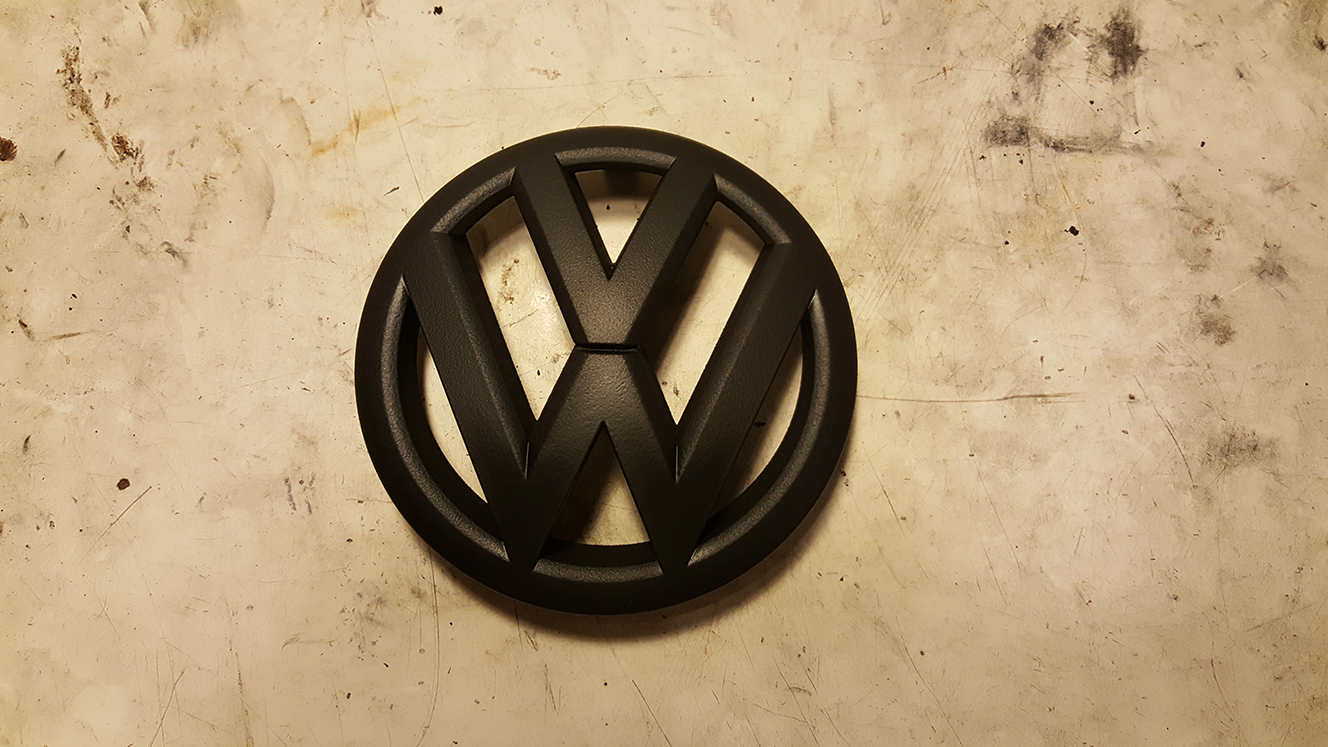 The final front end sans GTI badge:
And Finally I added 2 stickers for 10HP: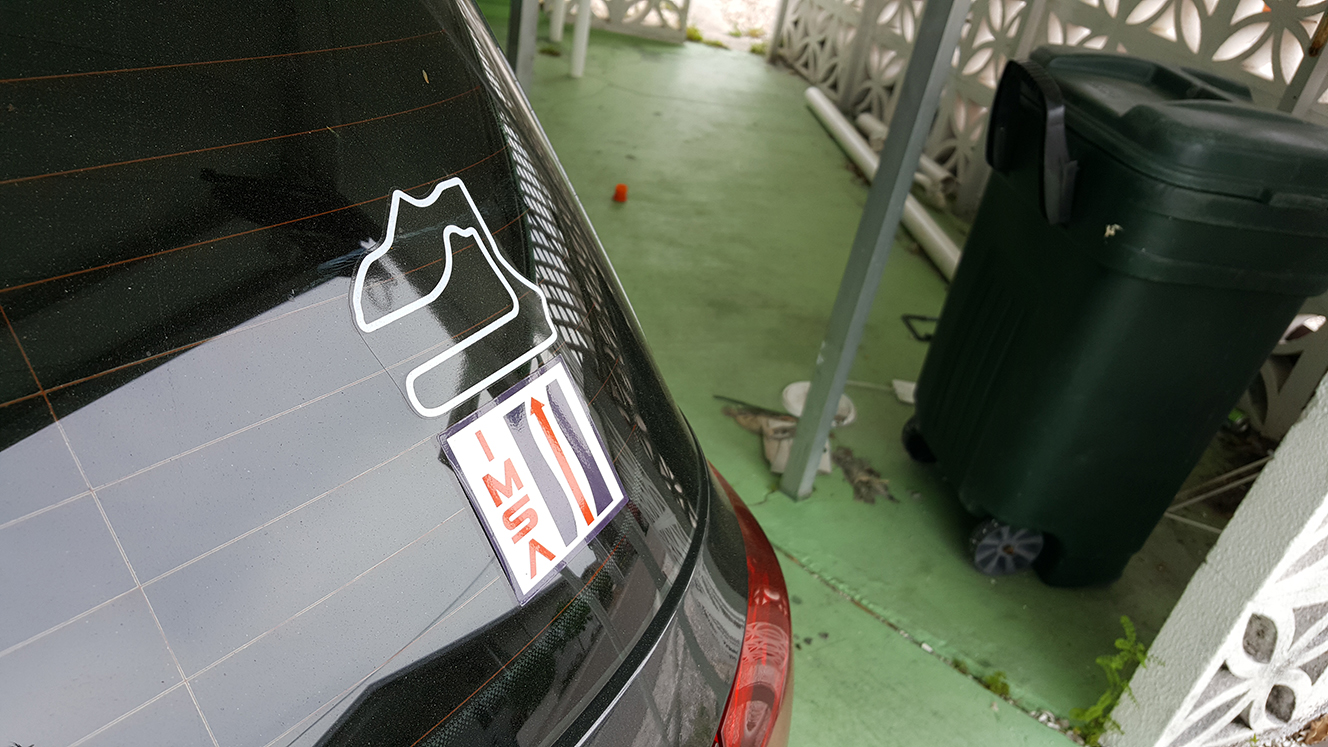 Update 4 - 1/1/2018
So drove the car stock for over a year and I truly enjoy this car, but she needed a bit more go. So Cobb Stg 1 93 High Boost it is!
Got the chance to Dyno the car after I installed the Access port.
Completly ignoring the numbers and just focusing on how much the drivability of the car changes from stock to stg.1, I have to agree with everyone else who says that this is the way the car should have come from factory. Stock vs stg.1 below!.
Thanks for checking this out! More updates as they happen!