So I am a victim. Yes, a victim of the TSI (shity) water pump/thermostat failure.
First off,this is not a factor from installing my FMIC this past weekend.
This all began Monday when I noticed a coolant smell but didnt think it was coming from my car. Thought maybe the car infront of me? Oh well, I just kept driving no problems at that point. Just a coolant smell.
Tuesday all is fine, did not notice any coolant smell in the cabin on my commute to work. 5:00 leave work, again no signs of coolant or odor. I stop worrying about it. Just me being crazy, car is fine.....
I leave my g/fs place around 11:00 PM. Start my car and car idles, letting it warm up.. then suddenly coolant light is flashing and beeping. At that moment I IMMEDIATELY turn the car off and pop the hood. Coolant bottle was empty! I check underneath the car and Lo and Behold there 's a nice puddle of coolant. I've seen the TSI failing water pump thread but never really looked into it. This was a great help and very comforting piecing it all together to be the Water pump. Thread located here:
Heads Up: Failing TSI Water Pumps.
I was able to get my car to the dealer and have them verify that it was infact the Thermostat/ water pump housing that cracked. The water pump itself was fine. Stupid plastic!!!! But I was happy that hey had the part instock. I was in and out. Car back on the road in less than 10 hours.
This again was unfortunate. My car only has 6600 miles! But this design of the Thermostat/ Water pump is a crappy one. A cheap-o way of doing things VW!
Pic of old Therm/WP: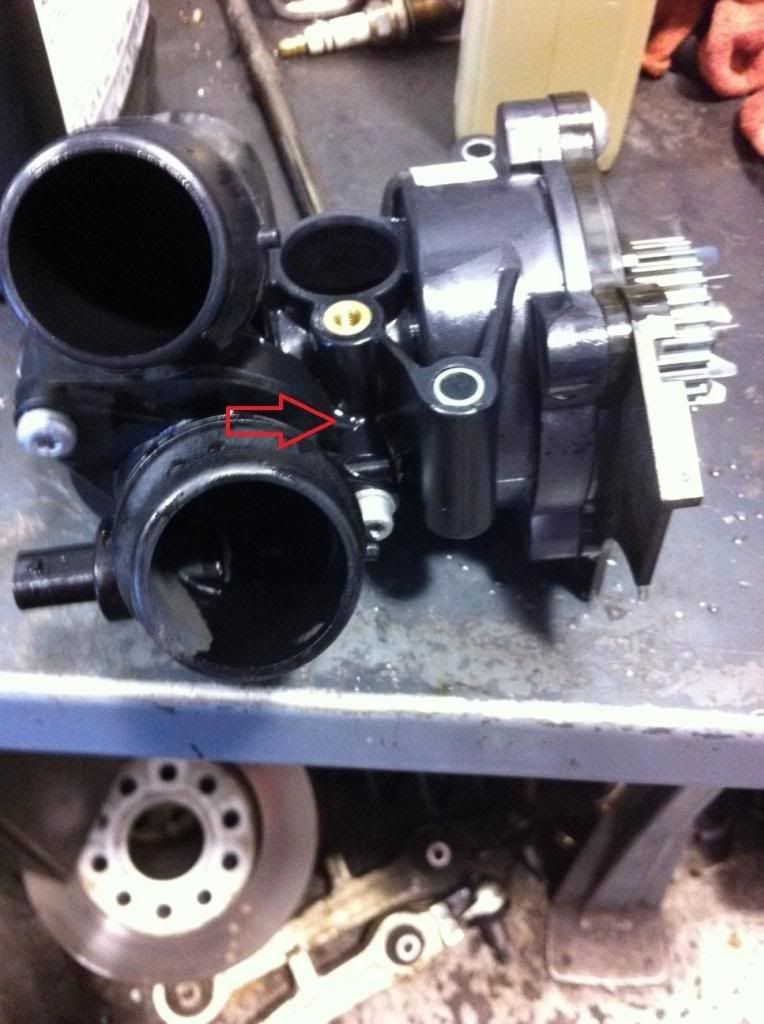 Hard to see in the pic, but his is the hairline crack in the housing.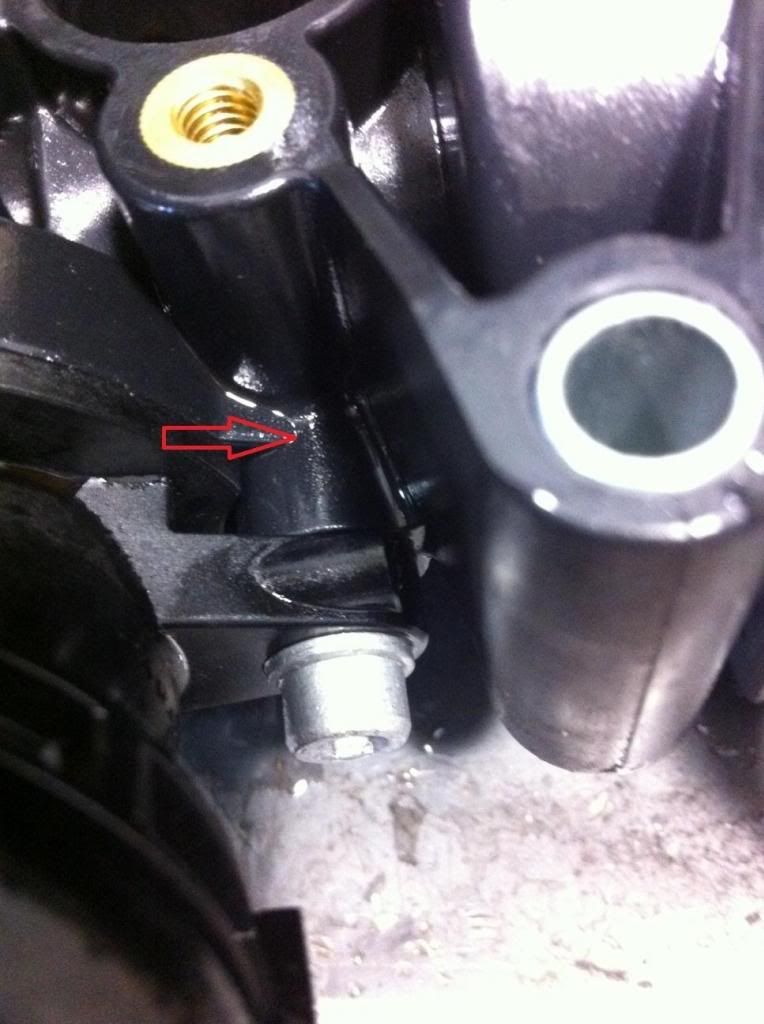 Part Number. I believe this is the "new version"