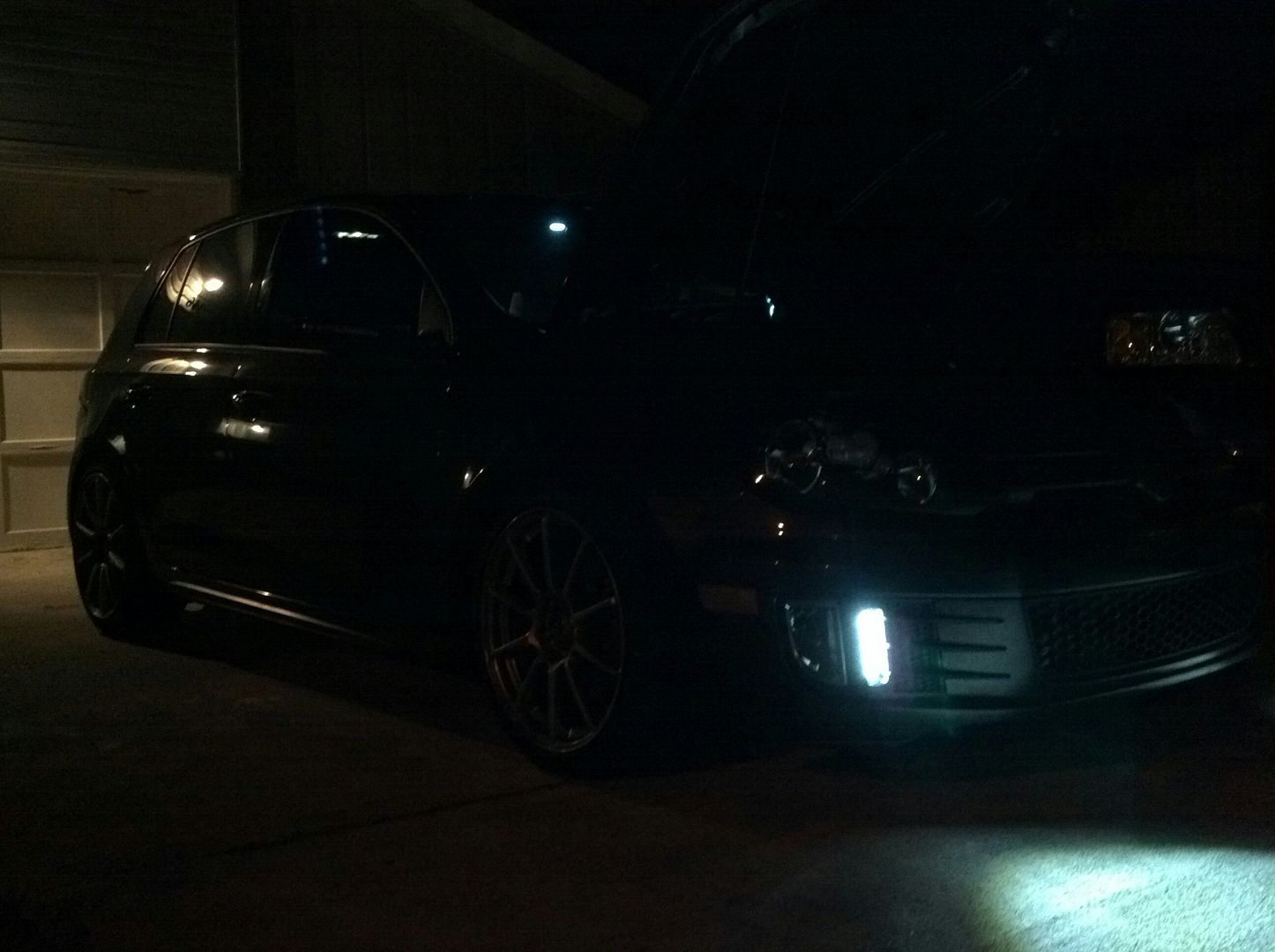 Sorry for bad pics, but there is no green or blue hue I don't know why it looks like that in my pics.
These are very bright white, almost blinding when your kneeling down by them. I like them very much, decent fitment and kind if easy install. I actually haven't even finished writing it up, I need to find an ACC wire to tap into the engine bay so they turn off with the car.
For $140 i'm satisfied. For what's it worth I lost one of my grill covers in a road kill incident which if why I got them in the first place.