So to quickly introduce myself my name is Zeke, I joined the VW community when I purchased my 2007 MKV GTI. I never planned to do any modding, but of course it happened. That car was a REVO stage 2+ car and literally had every performance upgrade possible with stock turbo. I won my class at several car shows including DUBS ALONG THE ROCKIES AND THE BUG IN that take place here in Colorado. In 2009 I met the woman of my dreams and sadly the car had to go…………………………
That brings us to NOW!!!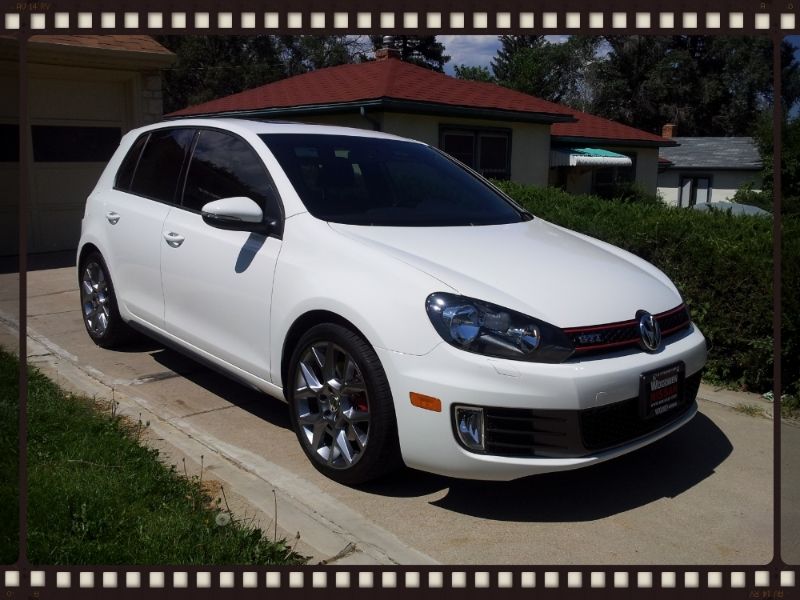 I just picked up this perfect 2013 GTI equipped with convenience and sunroof that's 1000% stock, non molested car for a steal 19k + taxes from my work………. And so the madness begins.
My current bills to income ratio is much greater than before, it will be tough taking small bites at building this car, but its going to be EXACTLY HOW I WANT IT.
PLANS FOR CAR IN ORDER [KINDA]
1. RED 20TH ANIVERSARY BADGING
2. BLACK ROOF / HOOD
3. TURBO BACK EXHAUST
4. FORGE DV
5. NEWSOUTH BOOST GAUGE
6. RACELAND COILS OR EIBACH SPRINGS [TO HOLD ME OVER TILL I CAN BAG IT ;-)]
7. VMR 701'S OR 710'S
8. INTAKE
9. CATCH CAN
10. INTERCOOLER
11. BSH THROTTLE BODY PIPE WITH WATER METH SET UP
12. KO4 SWAP AWE OR APR
13. AIR RIDE SUSPENSION
14. LED HEADLIGHTS
15. GOLF TAILS