Having kids has really slowed my progress, but I have made some strides with both cars.
Here is my mk5.5, the 09 TSI powered GTI at 45k. It was bone stock except for dark Florida tint and trim on the fenders and doors.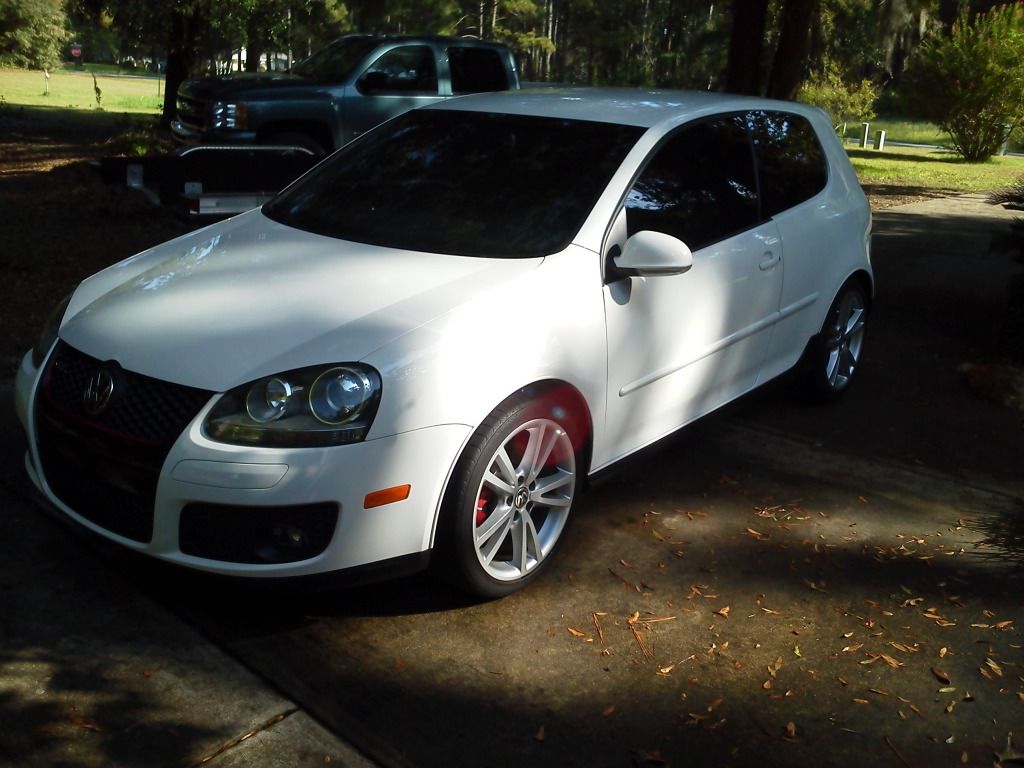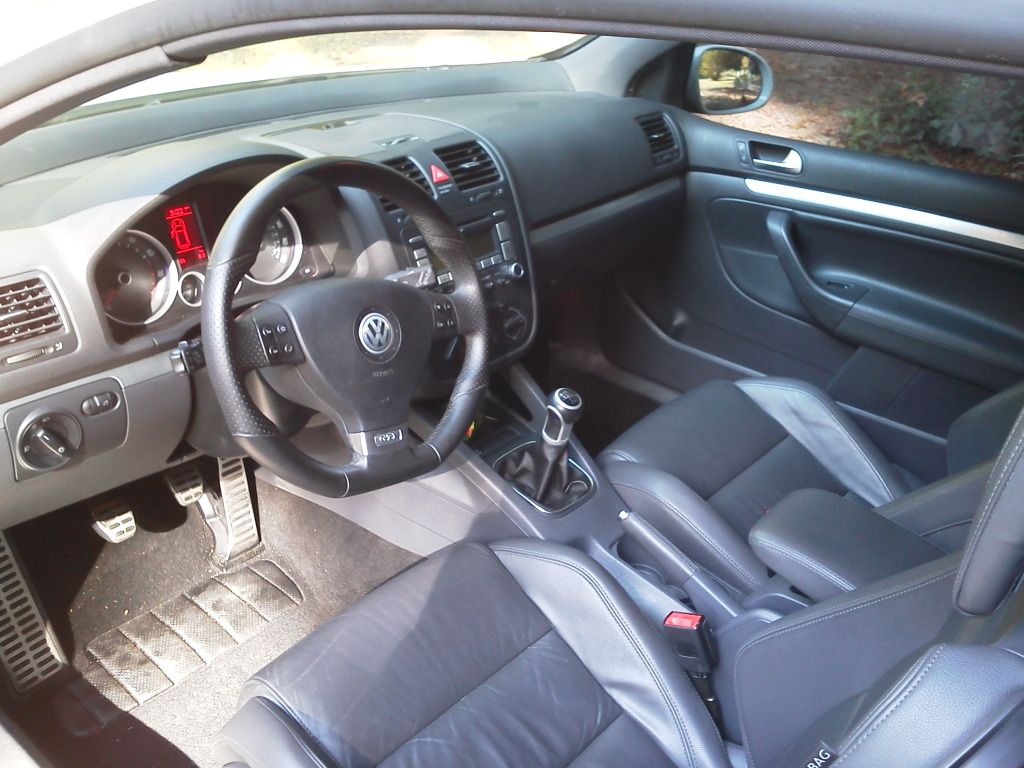 I was pulled over that week and removed the tint. This car was to replace a very not baby-friendly Crx restomod.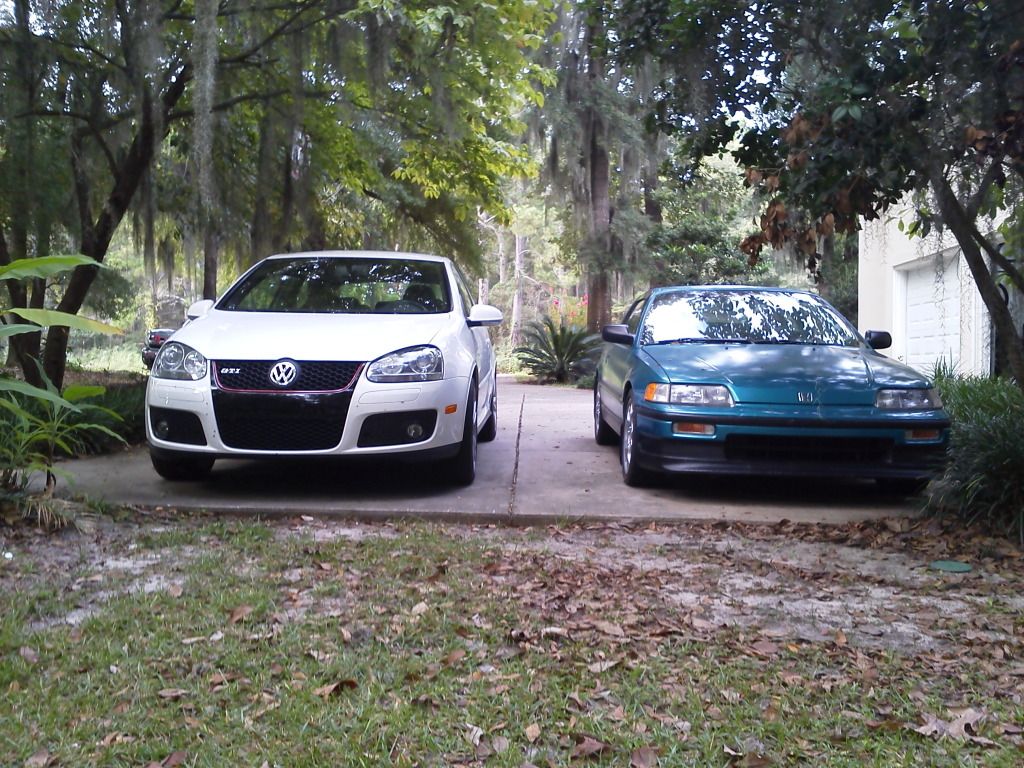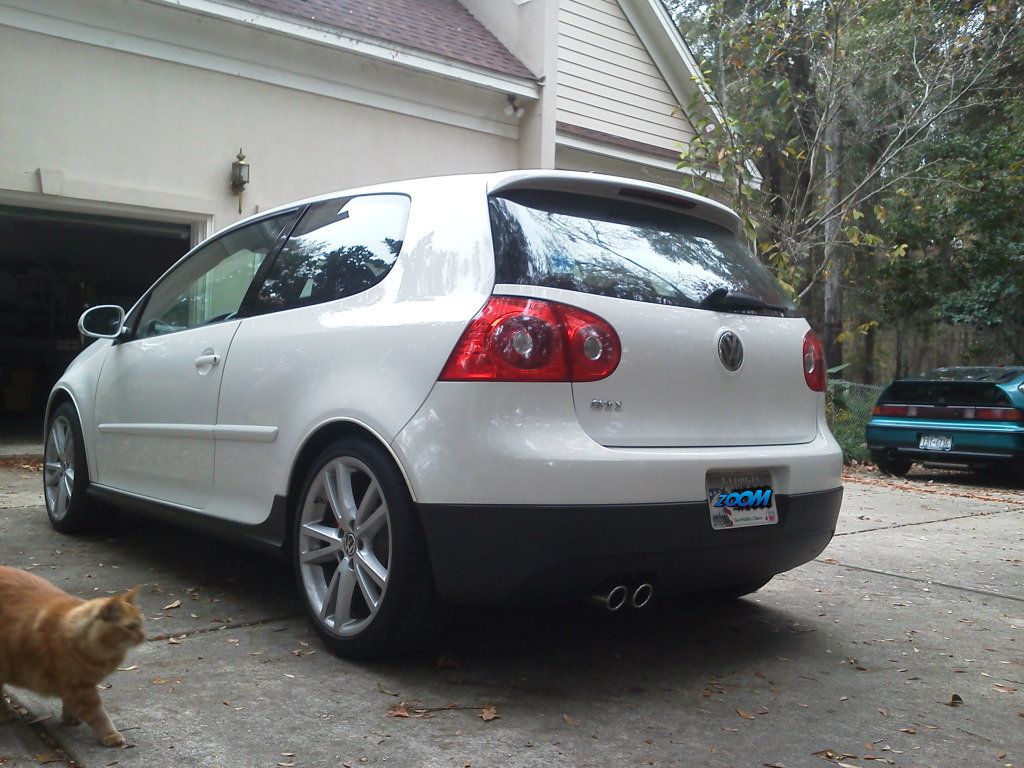 I heard the stories of carbon buildup and decided VTA was the way to go.
It wasn't. I had the intake manifold replaced under warranty at 48k and still had all kinds of crap in there later. VTA just made the car smell bad, so at 55k I put the PCV back to stock. The slop in the drivetrain was next on my list, luckily HPA was having a groupbuy.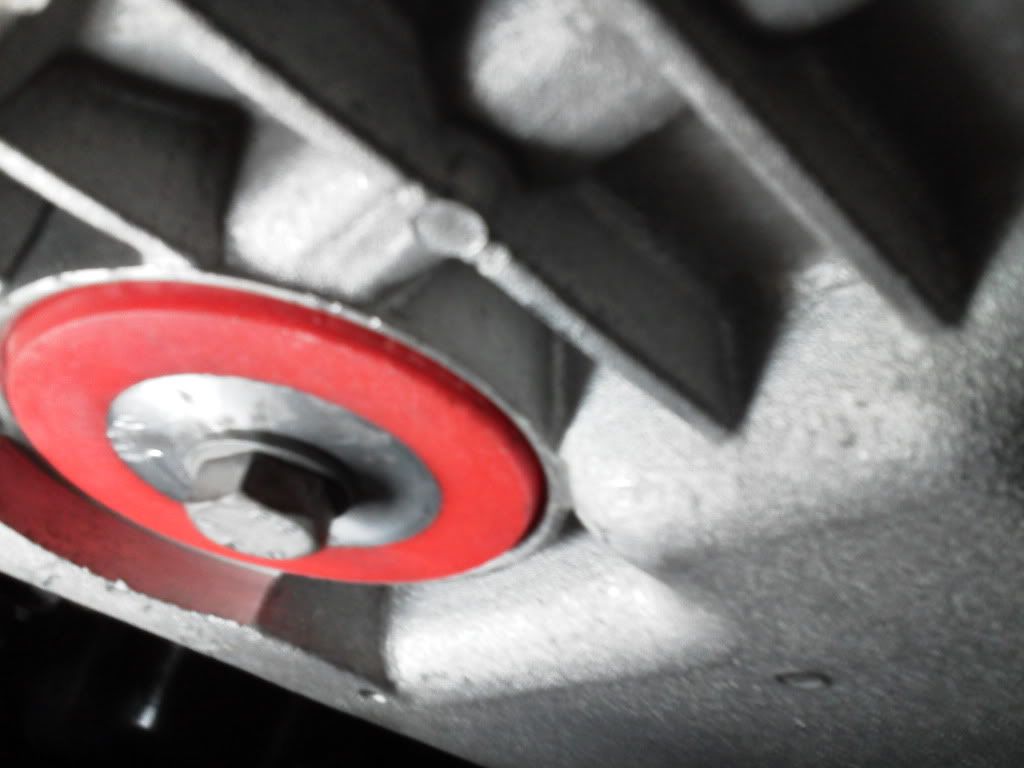 Reluctant to give up my active lifestyle, I got a Curt hitch and a bike rack.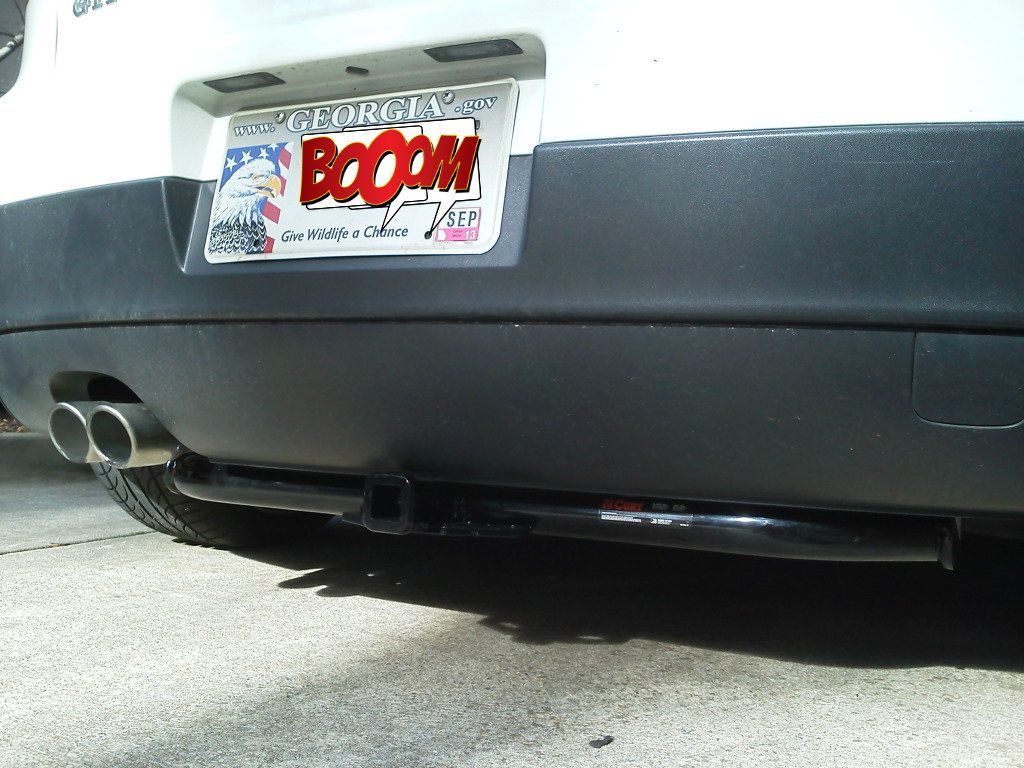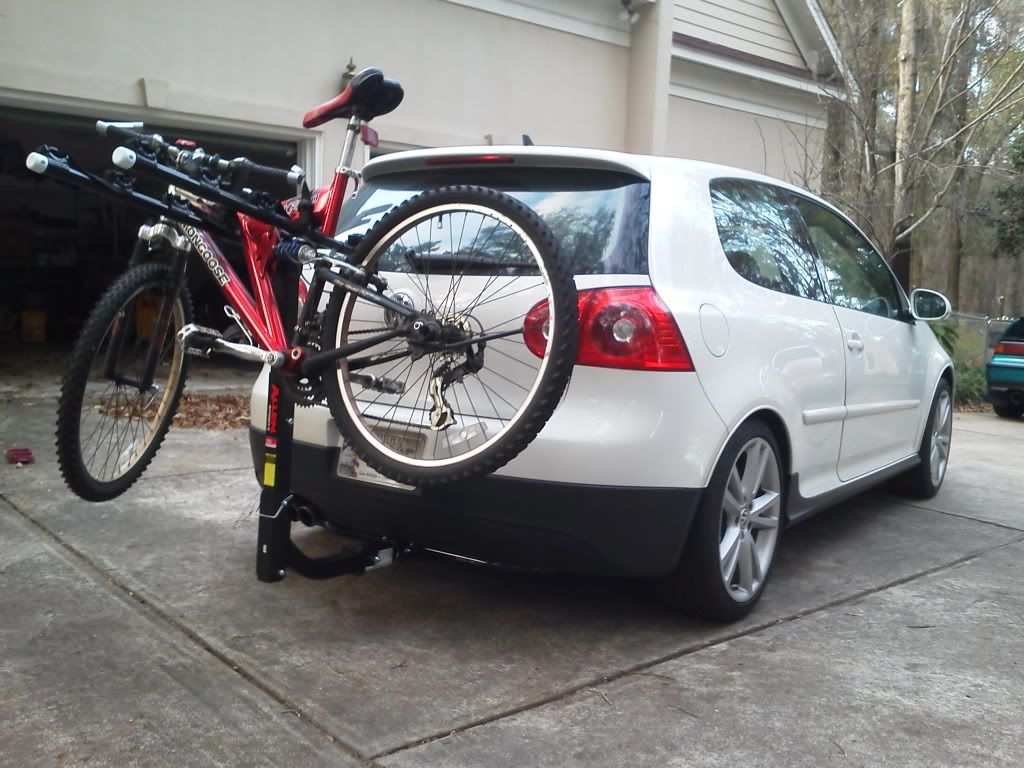 No bluetooth yet and the dead phone button was driving me nuts, so I upgraded to Kenwood. I've changed the color scheme since this.
I was turned on to autox with the Crx, so next up were some beater wheels for dedicated tires.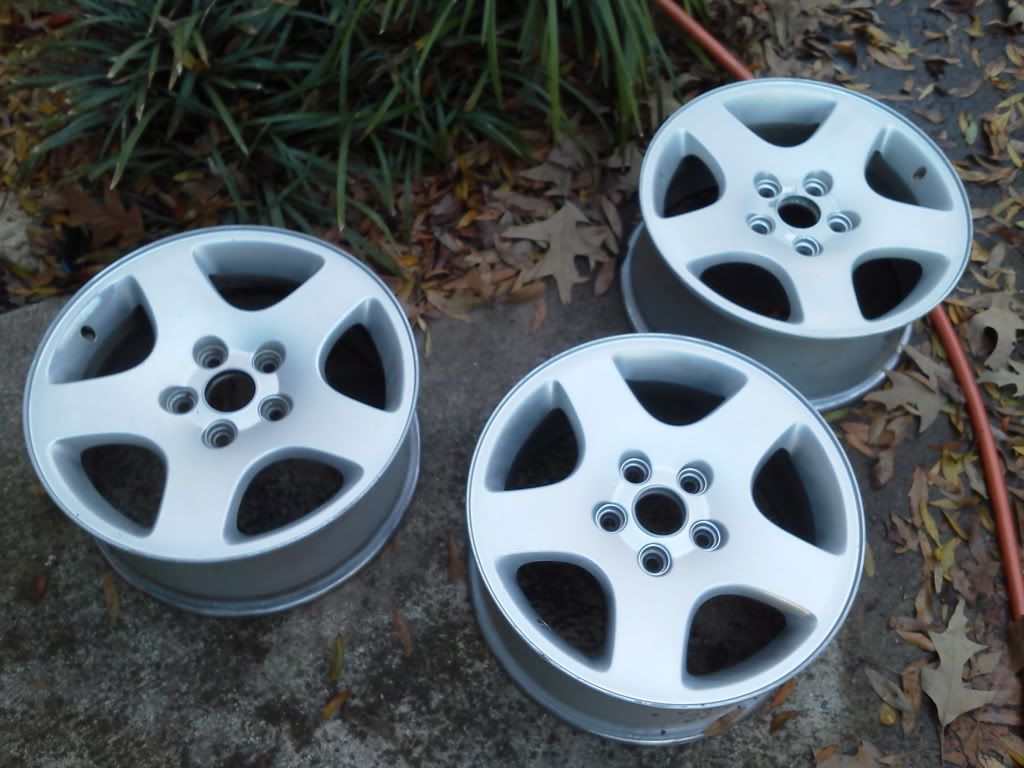 A little paint goes a long way.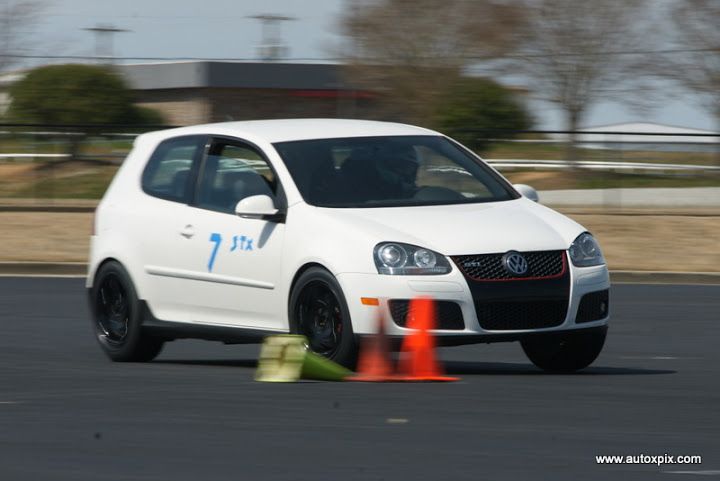 Having heard more horrors about the timing chain tensioner, I bought special tools and the latest revision. This is still on the shelf waiting to go in...
With the warranty gone at 60k, I went APR stage 1. What an improvement! Except for finding out my stock clutch can't handle it.
Next up were RAMZ...I decided on rotary forged TSW Interlagos for the lightness.
But not wanting black or mirror face, I painted them.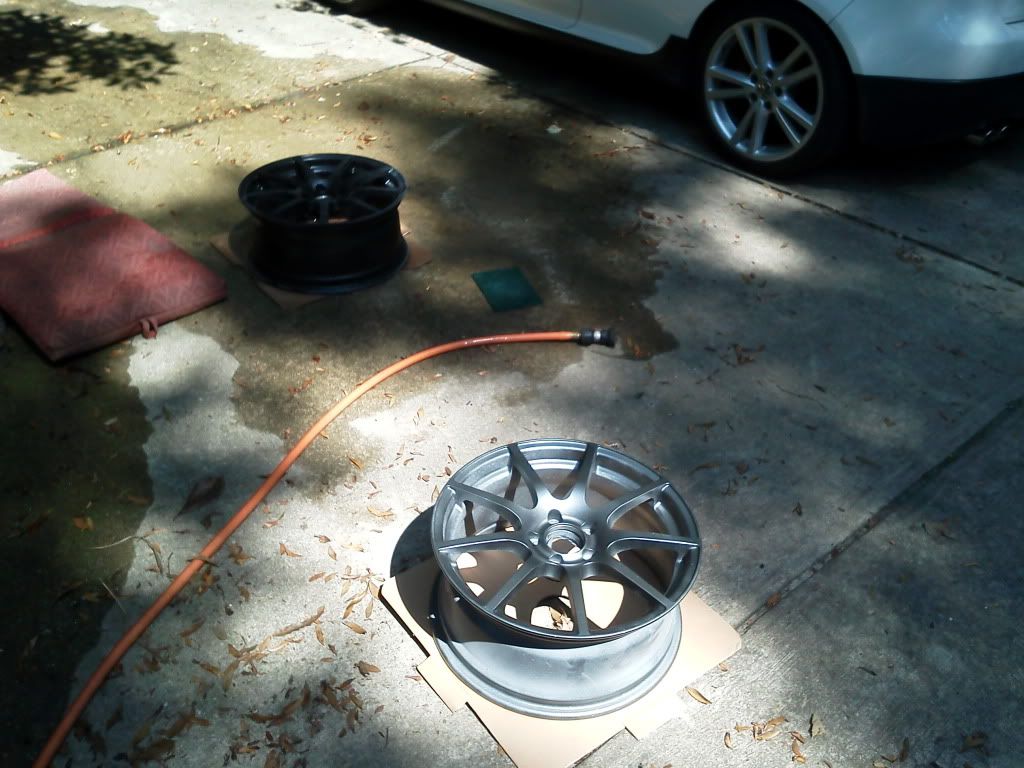 Found some great OEM LED tails too.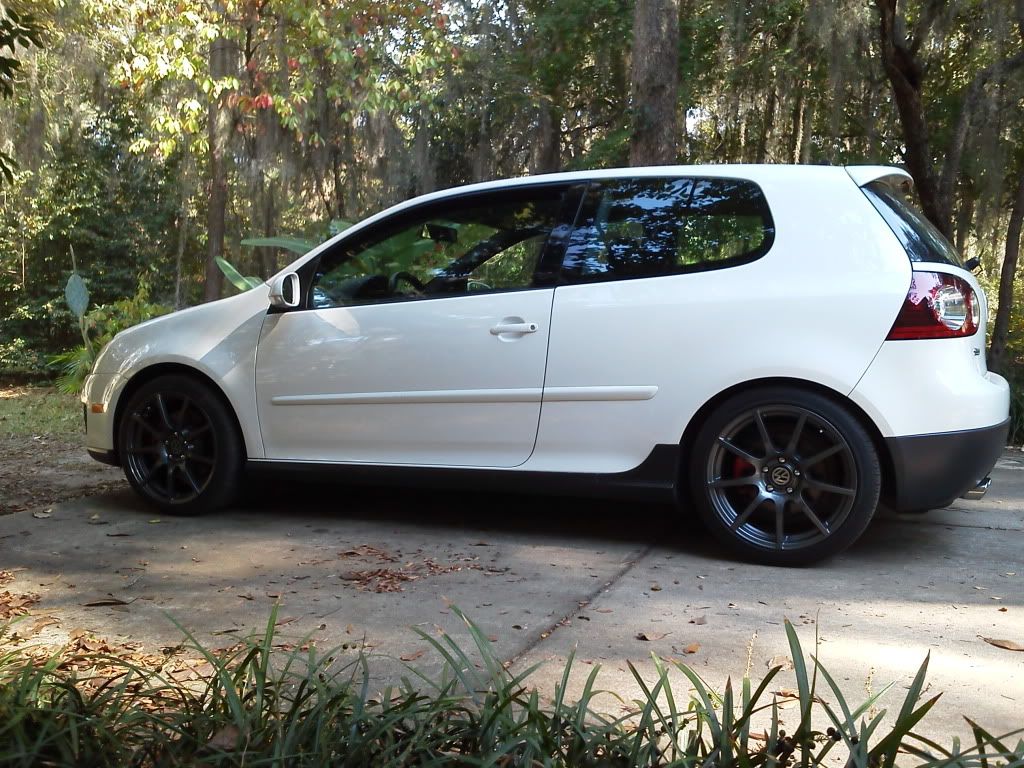 Another awesome groupbuy, I got the Unibrace XB. This really tightens up the back of the car.
Like Zillion, my wife and I were attracted the Mini Cooper. We found a great deal on the S for her daily driver. She hit a deer and was afraid of this little car, so it went up for sale.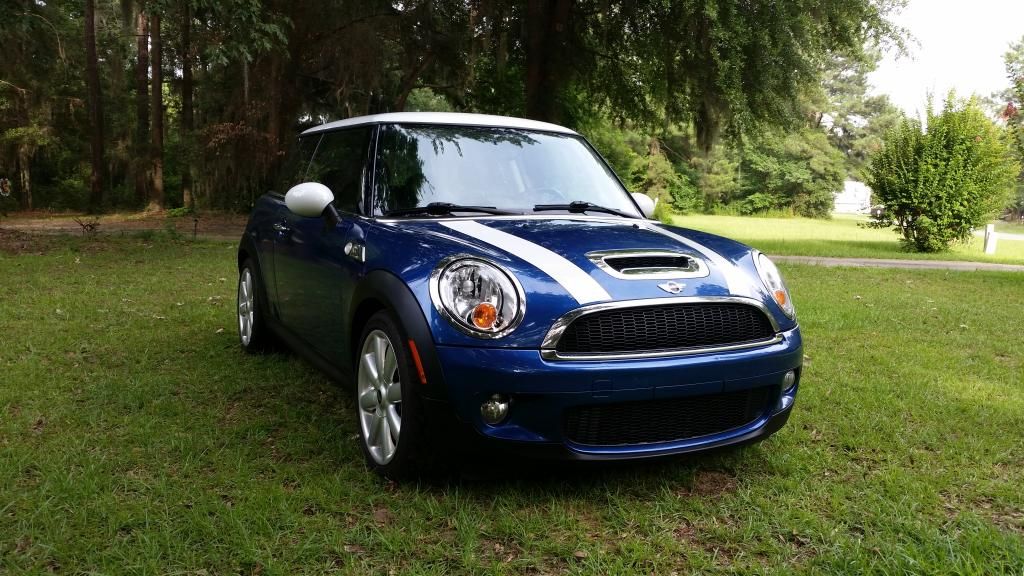 As luck would have it, my friend was going to trade in his 2010 GTI 4 door with DSG. This was the perfect replacement for her. The fact that he had gone stage 3 K04 was a bonus!! He bought my 18" Vision wheels which made their way back home.
He did nearly everything I would have to this car, including Eibach pro springs, sway bars, TBE, etc. She thought it was a bit too manly, so cosmetic mods were in order. We had to wait for the title, so this gave me time to work. The black soft touch was chipping by the shifter, so I painted that.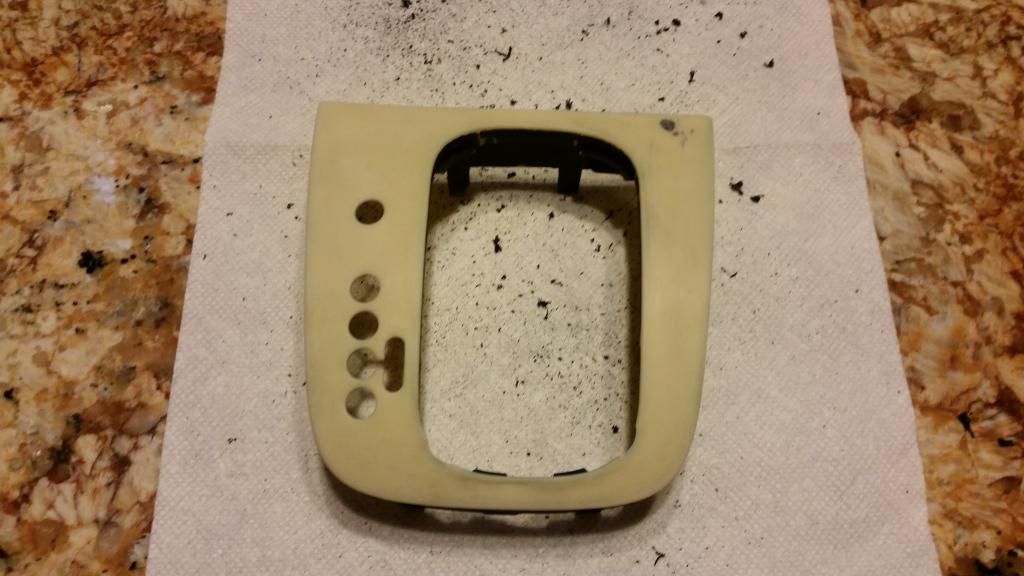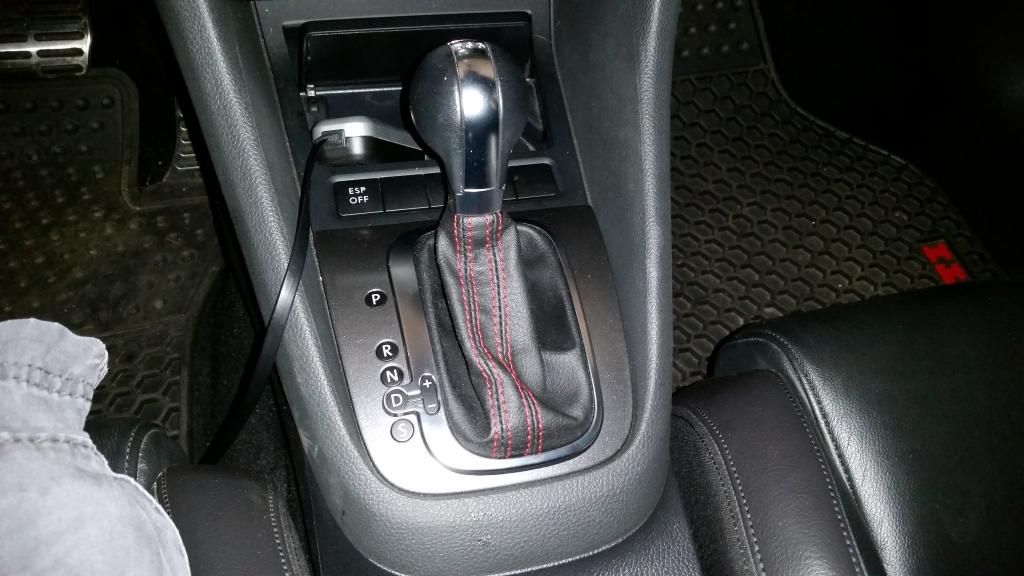 He had Bridestone Potenzas that were loud and unevenly worn, so I gave her my setup and painted a few things teal.
Before we got it registered, she was driving my car and hit ANOTHER deer. Luckily only a small crack in the bumper and broken headlight mount. I'm fixing it here.
I picked up Whiteline bushings for the white car, which are another huge improvement to the front end.
At 105k my thermostat stopped working, so it was time to tackle the dreaded water pump. It actually looked pretty good.
And another set of wheels, this time half price thanks to the classifieds.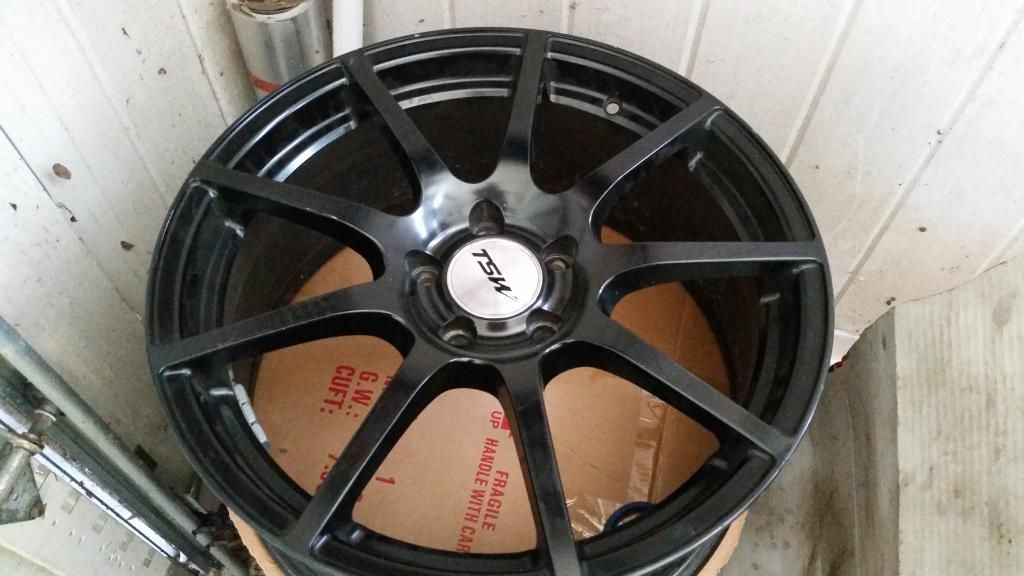 I had intended these for her, but they ended up on my car. Decided on an even more faux-stock appearance this time.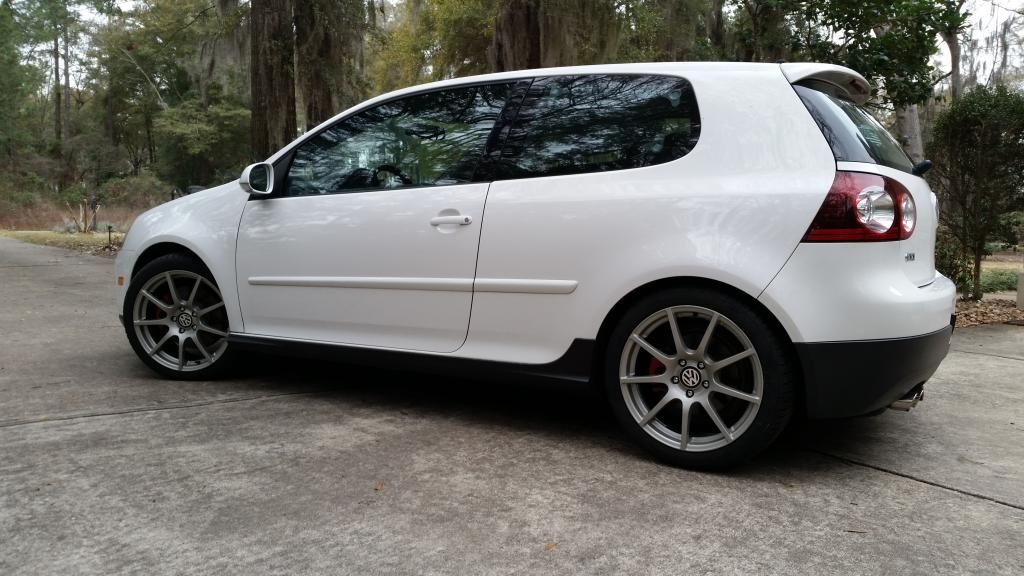 I read great reviews about the Raceseng Slammer. Lo and behold there was a group buy! This is nice but was not as dramatic as I thought it would be.
An earlier groupbuy brought the UB, which I finally got in last week. I don't really feel the difference but I have already stiffened so many things.
It's taken me 2.5 years to get this far. There are a few things that haven't been installed or pics taken yet. More to come.
Big thanks to this forum and golfmkv for great info that has helped both of these cars!