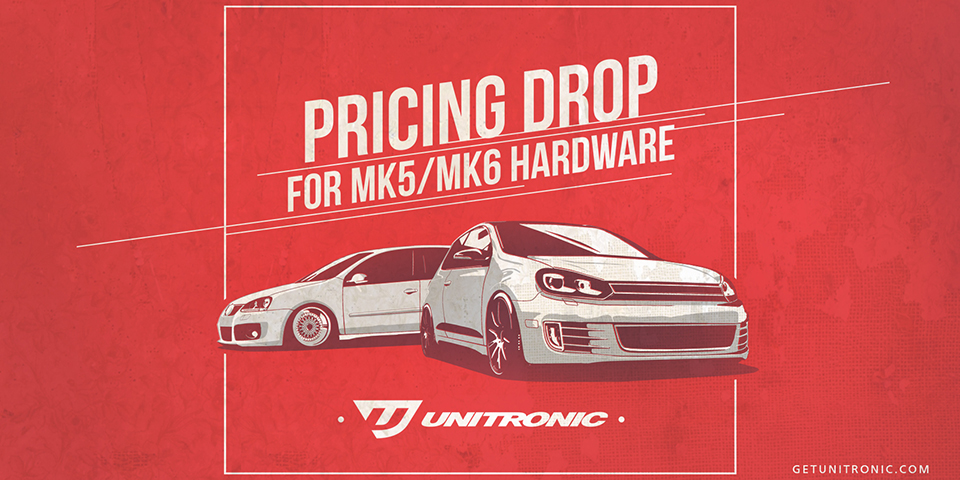 Unitronic is pleased to announce PRICING DECREASES on its Performance Hardware for previous generation models, mainly MK5/MK6 platforms, while preserving
the same Quality, Integrity, and Performance standards Unitronic Performance Software and Hardware has always delivered.
Improve your vehicle's performance, now at a lower cost, without compromising quality or performance!
Over 15 parts prices have been revised including Intakes, Exhausts, Intercoolers and Turbo Kits!
Visit our blog for more information