Hello all, located in Denver, CO. Decided to make a thread for the R.
This is my 2nd VW I've owned, came from a MK4 GLI which I had a good list of mods. Unfortunately threw a rod and sold the car (best car I've ever owned). Picked up a 2012 MK6 R in April 2017, wasn't very long until I started modding it. Planning on keeping this car for a very long time.
My goal with the R is to build a fun, quick daily driver that I can occasionally take to the track. Want to clean some things on in such as repaint the front bumper and hood, need a new passenger side skirt (my stupid mistake). Took me a bit to get over the GLI, but this car is something else and love it more everyday.
First pick when I picked it up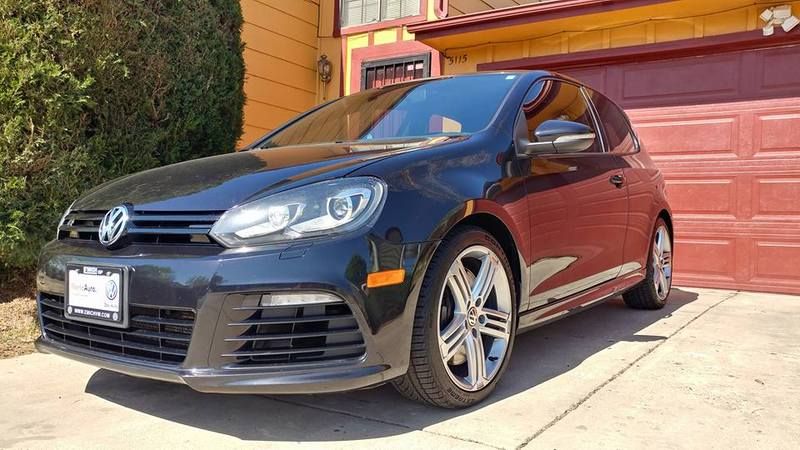 More Recent Pics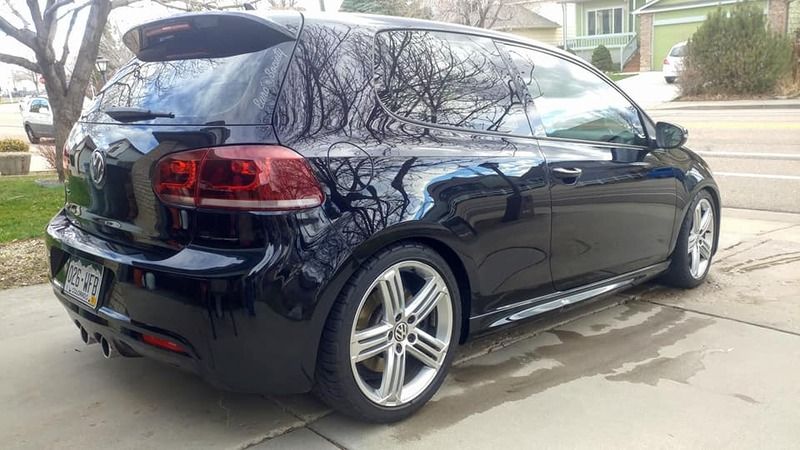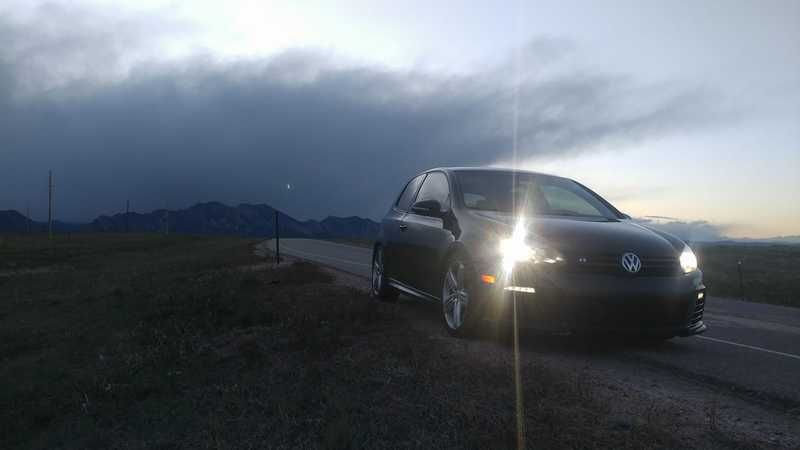 Engine
Integrated Engineering Stage 2 Light
Integrated Engineering Block off plate
Integrated Engineering Cold Air Intake
42 Draft Designs Downpipe Cat/Res
Audi R8 Coilpacks/NGK BKR7EIX GAPPED @.028
Drivertrain
BFI Stage 3 Clutch
(Not installed)
Interior
New South Boost Gauge
Exterior
LED Taillights (used)
DeAutoKey Rear LED Turn Signal
Wheels/Suspension
Stock Wheels
BF Goodrich G-Force Comp-2 AS
H&R Sport Springs
Future Mods
IE Stage 2 Pro IM
IE FMIC
IE HPFP
IE Intake Manifold
Coilovers (Possibly Koni Coilovers)
Big Brake Upgrade
42DD Exhaust
Some type of diffuser kit all around
Hood and Front bumper repainted
Passenger side skirt
Forgestar F14 Wheels 18x8.5 not sure what offset