Hi!
I figure it's about time I start a journal for this project, before I get too deep in, and can't remember what I've done to this car.
My first Volkswagen was my 2003 GTI. 1.8t (AWP), M/T. I had it a good while before parting ways with it. It had a few bolt-ons, which made it a blast to drive. ECS CAI, 42dd 3" downpipe (catless), Eurojet catback, Forge DV, TSI coil-packs, and coil-overs. The sounds this thing made were intoxicating. I remember all the fun I had with that car as I type this. I digress.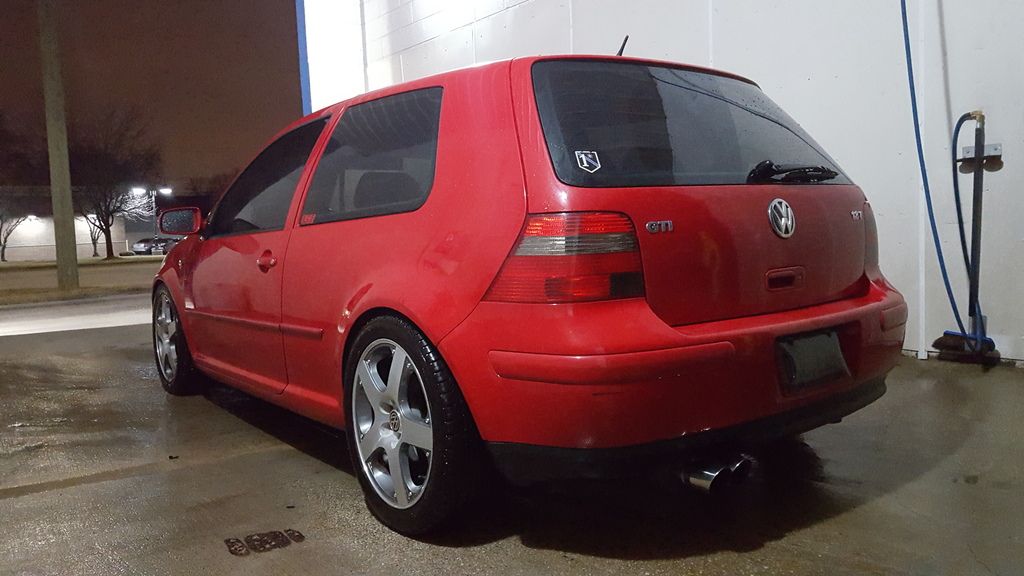 After selling the MK4 to a friend in March (2016), the search began. I had been back and forth between the GTI and Golf R, but ultimately decided on the GTI based on reliability for daily driving.
I wanted:
2 Doors (personal preference)
Convenience package
Sunroof (my MK4 was one of the few GTI's with no sunroof).
Red was my first choice, White second, DBP was third.
After looking searching for 2 weeks, test driving a few cars, DSG and manual, I settled on this:
2012 GTI, 2 Door, M/T, Convenience & Sun pkg. 1 owner, 50K miles.
Plans:
Aftermarket Wheels
BC Coil-overs
3" Eurojet TBE
IE Intake (Done)
GIAC Stage 2
Upgraded sway bars
Unibrace UB and RB
Engine Mount Set
Ed's reps (headlight and taillights)
Black Emblems (Done)
OEM roof rack
K04 - Long term
Thanks for reading, and following along!