Car: 2013 Candy White GTI Autobahn w/DSG tranny
Current Mods:
Performance:
Stage 1 APR Carbonio Intake
APR K04 Turbocharger Upgrade
APR K04 ECU Upgrade V2.1
Stage 2 APR TCU DSG Upgrade
3" SPM Downpipe with Catalytic Converter
Stoptech 328mm ST-41 Big Brake Kit
Neuspeed Front Mount Intercooler
Neuspeed 25mm Rear anti-Sway Bar
Neuspeed Turbo Outlet Pipe
Neuspeed Turbo Inlet Pipe
Neuspeed Torque Arm Insert
Volkswagen DG lowering Springs
Cosmetic:
70% 3M Crystalline Tint on Front Windshield
60% 3M Crystalline Tint on Front Side Windows
5% 3M Color Stable on the rear side and windshield.
Porsche Motor Oil Cap and Porsche Engine Coolant Cap
OEM ED35 Bumper (35th Anniversary Gti Bumper)
Color Matched Candy White Bumper Insert
Gloss Black Lower Honey Comb Grill and Fog Housing
OEM Thunderbunny Sideskirts
Dark Cherry Led Tail Lights with Smoked Turn Signals.
HID White Foglights
18"x8" Advan RS Wheels colored bright Chrome weighing 17 lbs.
Vagcom: Windows, Fogs as Cornering Lights, heated seat memory, full traction control off, xds set to 2, disabled horn on lock, emergency brake lights...
Planned mods:
Stealthbox and subwoofer
Bilstein Shocks down the line..
Motormounts
R8 Coilpacks
How my GTi looks as of:
01/01/2017
06/06/2016: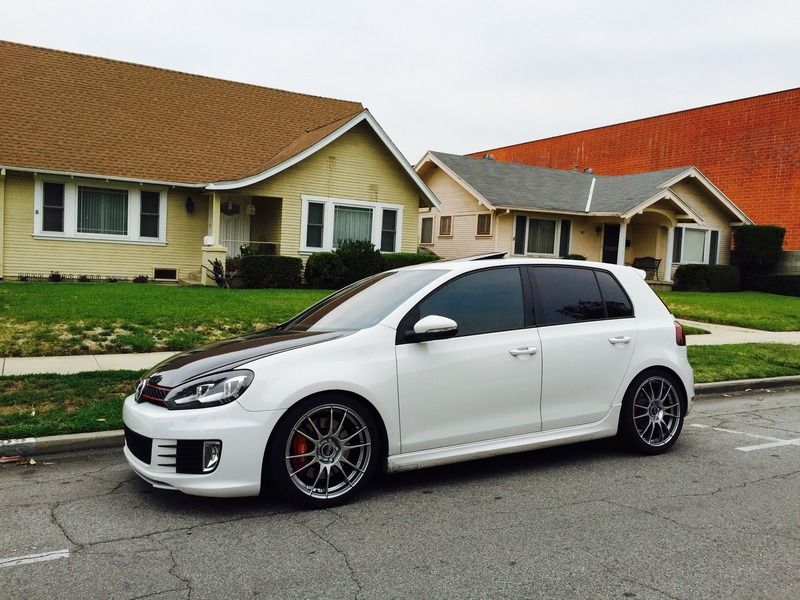 How my car looks as of 04/11/2014: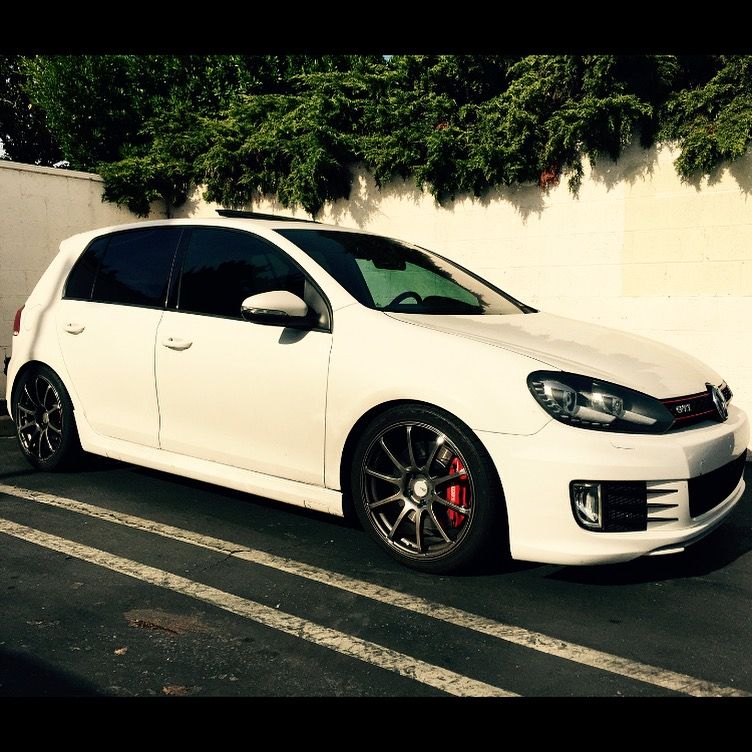 Purchased on the 25th of October, 2012.
Cost: $29,759
When she was brand new!