Update!
Recently had a deep chip on one of my wheels from an unavoidable rock during a canyon run. It was repaired for $60 by Son Tran.
http://www.yelp.com/biz/onsite-wheel...-westminster-3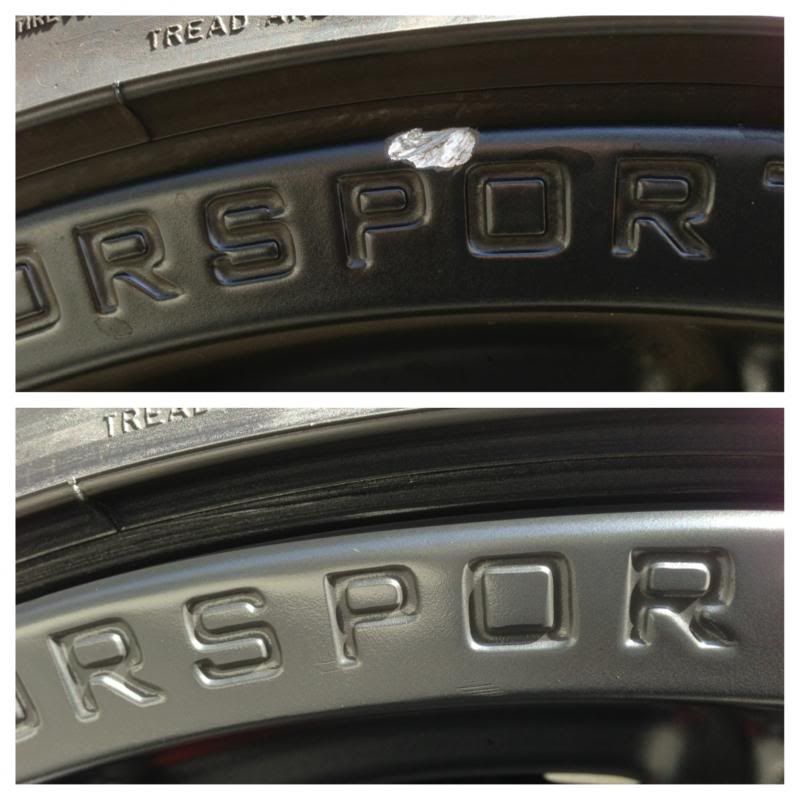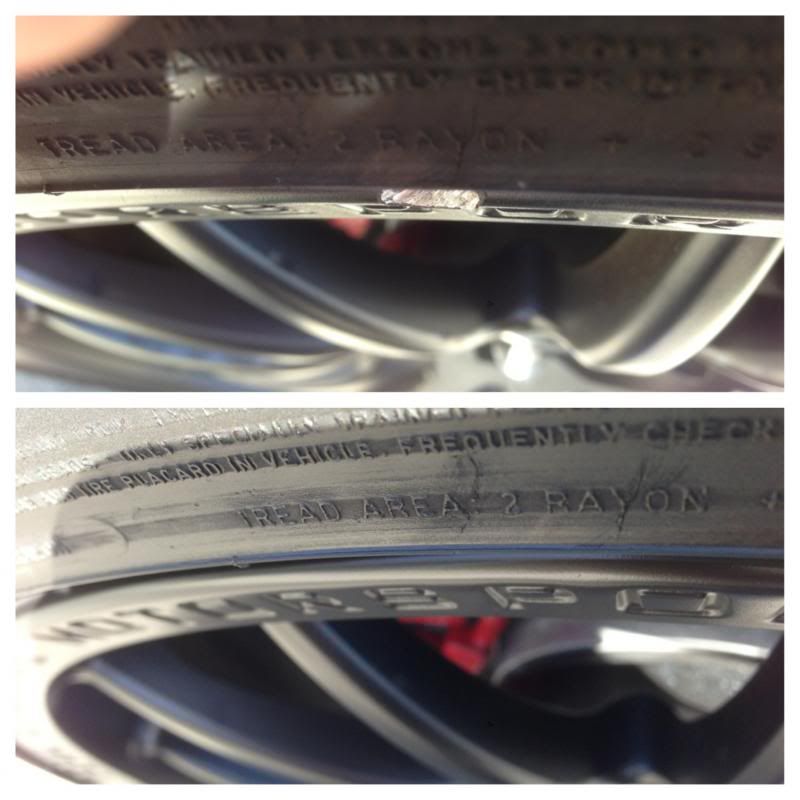 I also purchased some DG lowering springs with 10,000 miles on them for $150.
One of the members on OC VW is a mechanic named David and he installed my springs for $80 and I couldn't be happier.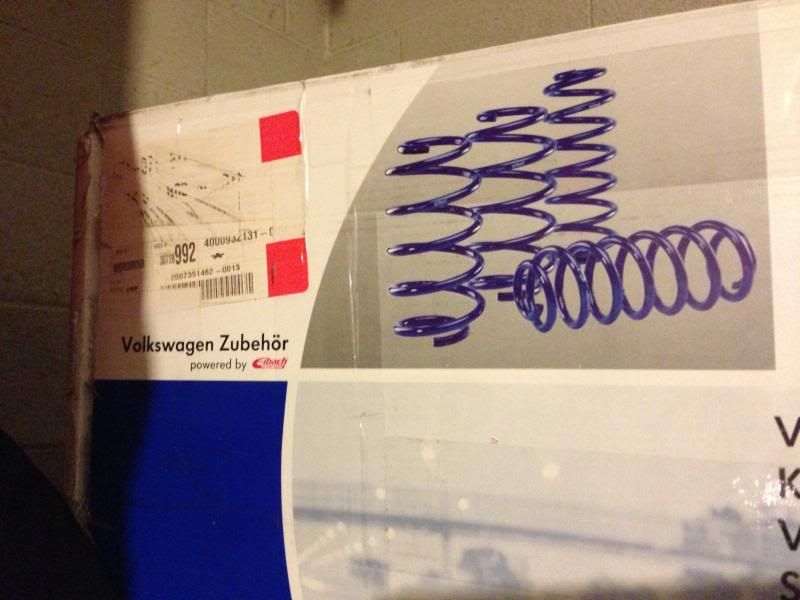 He also switched both my front and rear sway bars from SOFT setting to HARD and the car is overall is more stiff now. Comfort has been SLIGHTLY decreased compared to when I had stock suspension but after a week it is much less noticeable and much more bearable.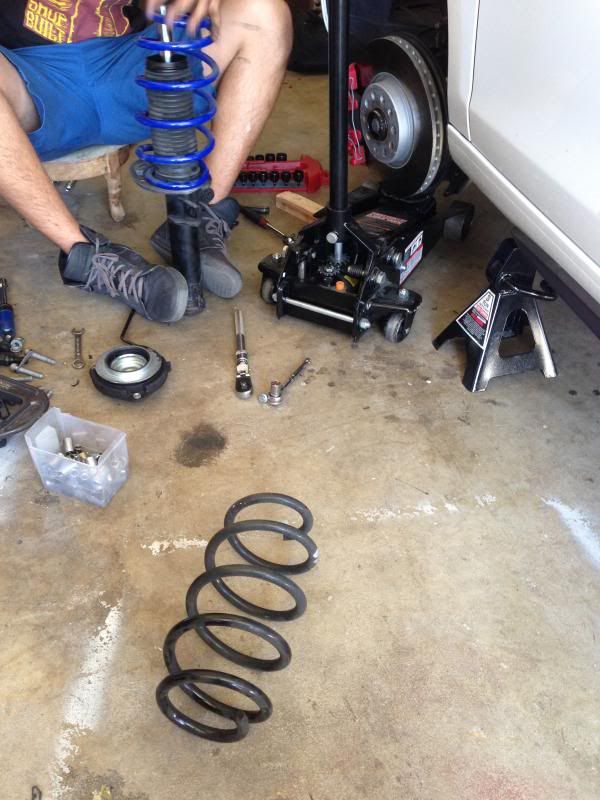 3 Wheeling while leaving David's driveway for a test ride after the spring install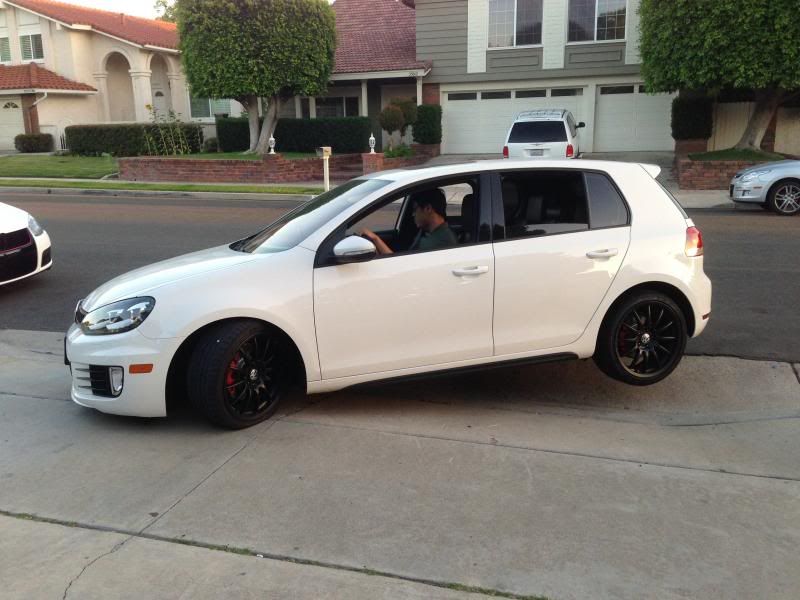 I got my springs installed on Saturday David told me I should go to get an alignment the following week if I wasn't too busy. I called my tire shop for a recommendation for an alignment shop. They directed me to A1 Automotive Service for my alignment.
http://www.yelp.com/biz/a1-automotiv...tive%20Service
When I pulled into the lot, there was a Lotus Exige on the machine that my car was about to go on. Owner of the Lotus then told me all the guys on the Lotus forums bring their cars to A1 for their alignments. Makes me feel good that this shop is used to dealing with super handling sports cars (:
The alignment cost me $85.00 cash and here is the spec sheet they gave me.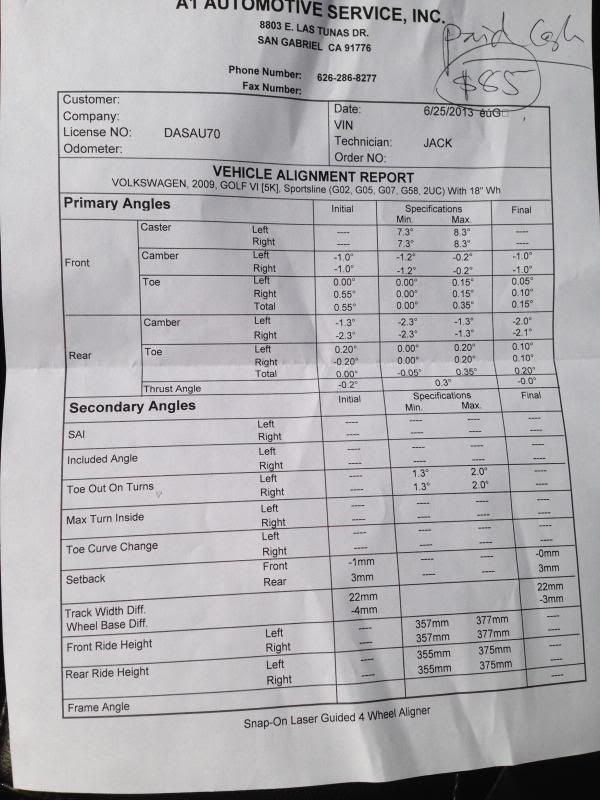 Here are some comparison pics of my car before and after installing my DG lowering springs: