Its time to make my own journal of my car too.
Recently updated picture of the car by date 09.25.2011:
__________________________________________________ _________________________
When i first ordered it in January 2010, i had no plans at all. Keep it clean.
Problem is, you can keep it clean even with ha few mods
Few months after ordering, i started looking at different wheels, VOTEX parts etc etc. List grew longer and longer.
So i ended up Buying:
-Votex front lip and sideskirts
-R20 LED Tails
-19" wheels
2.june was the big day. I got to pick up my car from the dealer.
So the first thing i got them do was to put my votex on. Then later that day i installed the R20 LED tails and put on my wheels: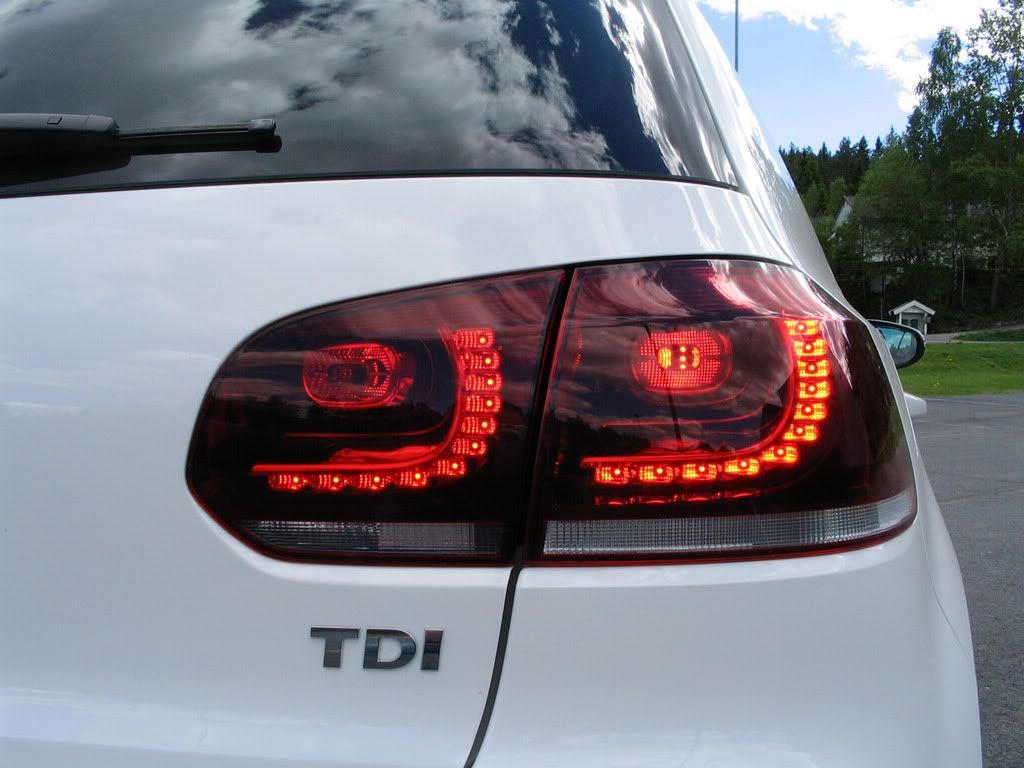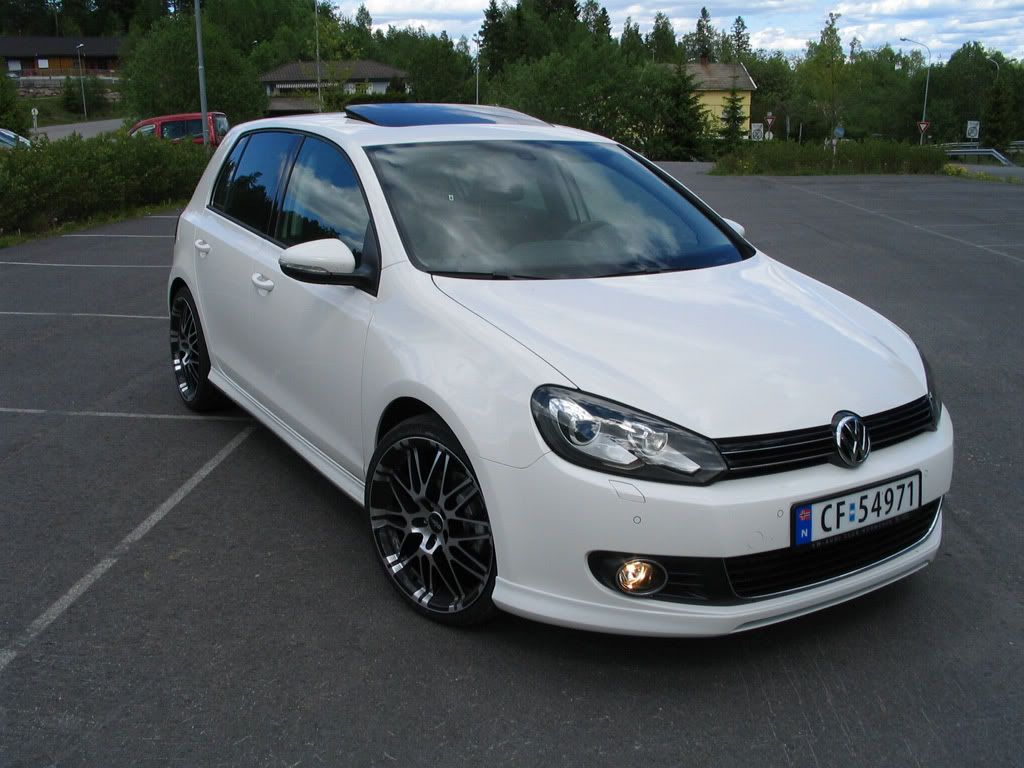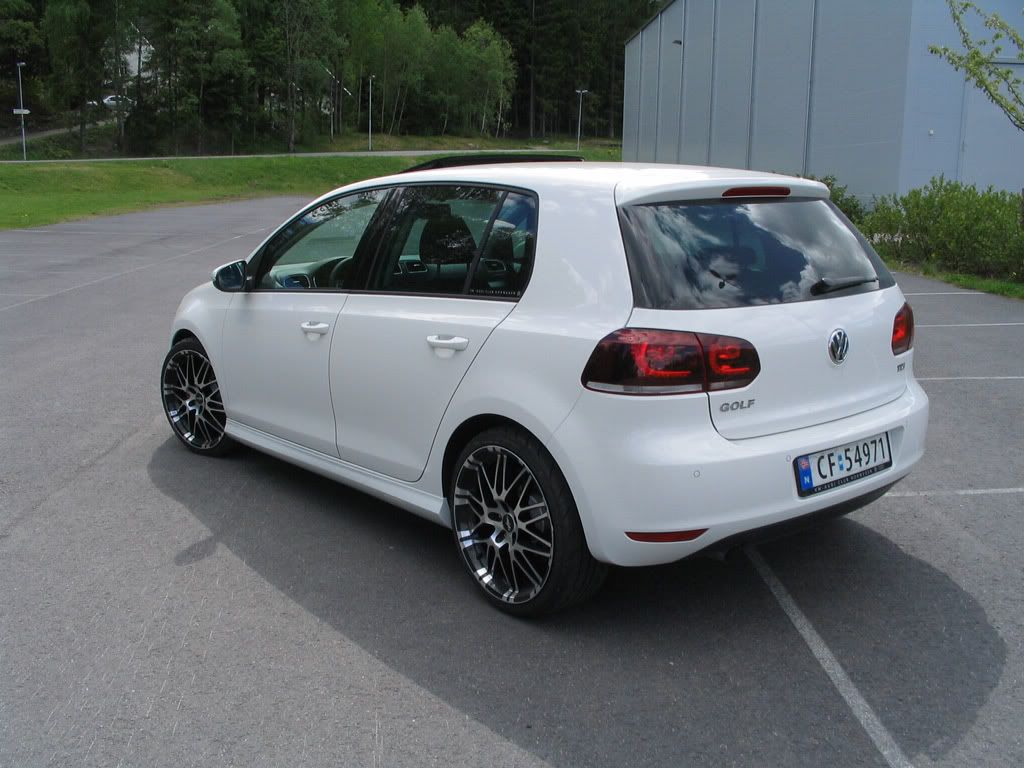 Two months later i started using ebay abit more often, and bought this:
Few weeks later it arrived and i got it installed: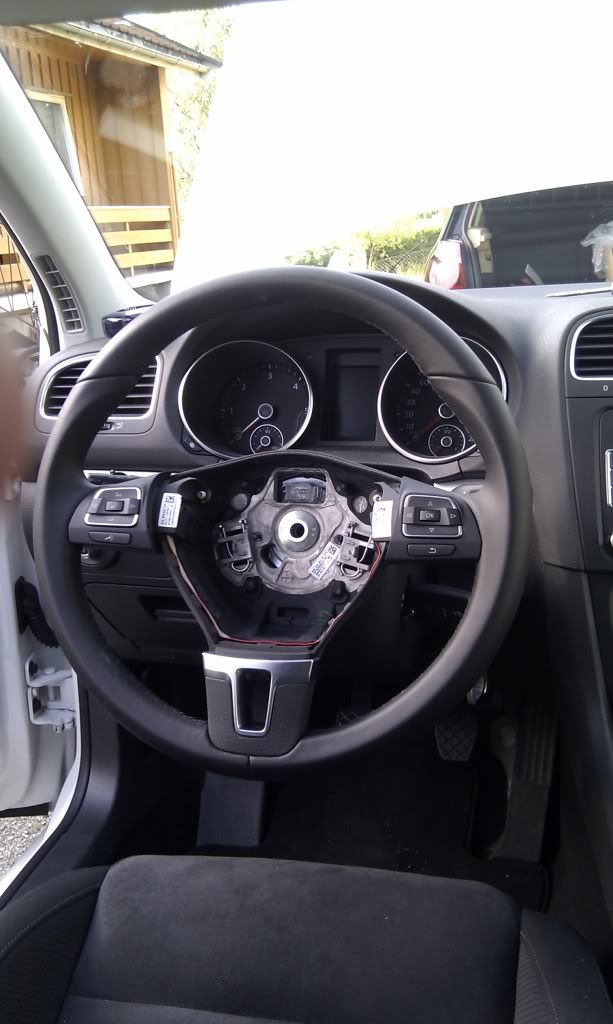 No coding where needed
Through a good deal i also bought the H&R 45mm that i will put on during the spring of 2011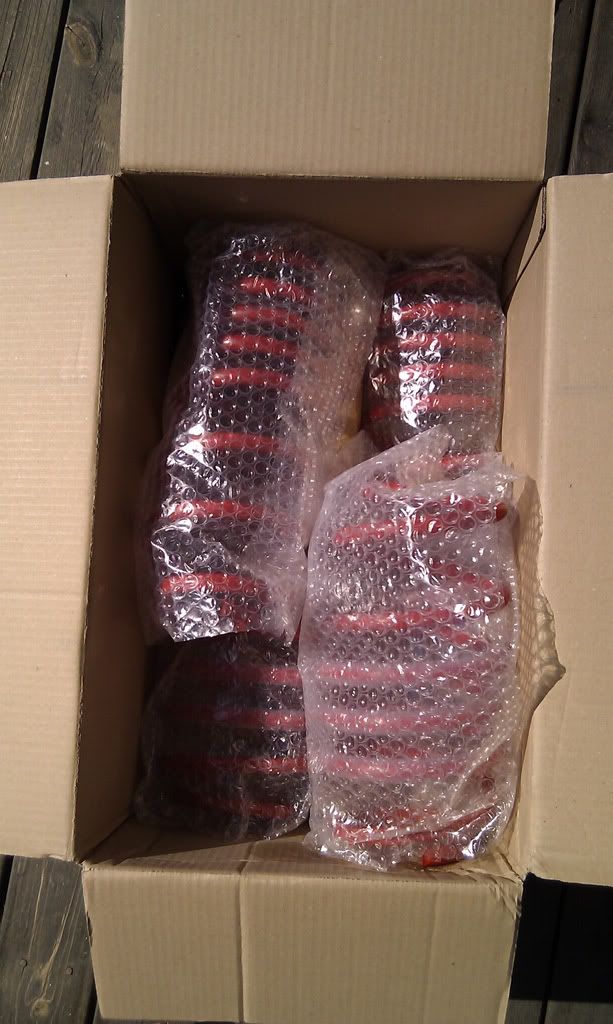 Next, winter is approaching, so I had to get some winter wheels. A good deal allowed me to get the 17» Seattle wheels with Nokian tires.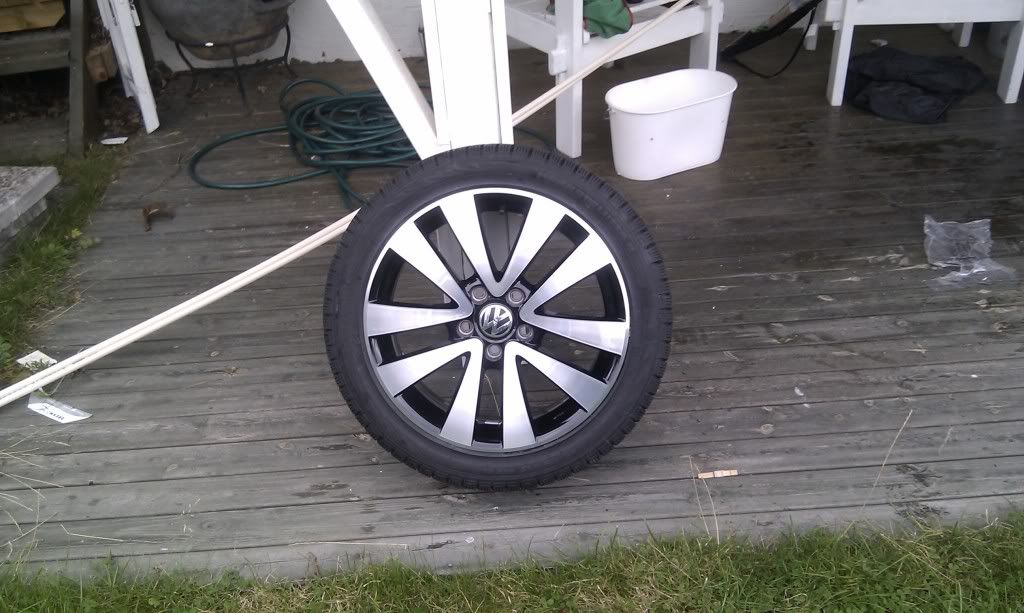 Ok, i want to do something more before the winter, so I took the diffuser to get it painted in clear black, aswell as weld new exhaust tips on: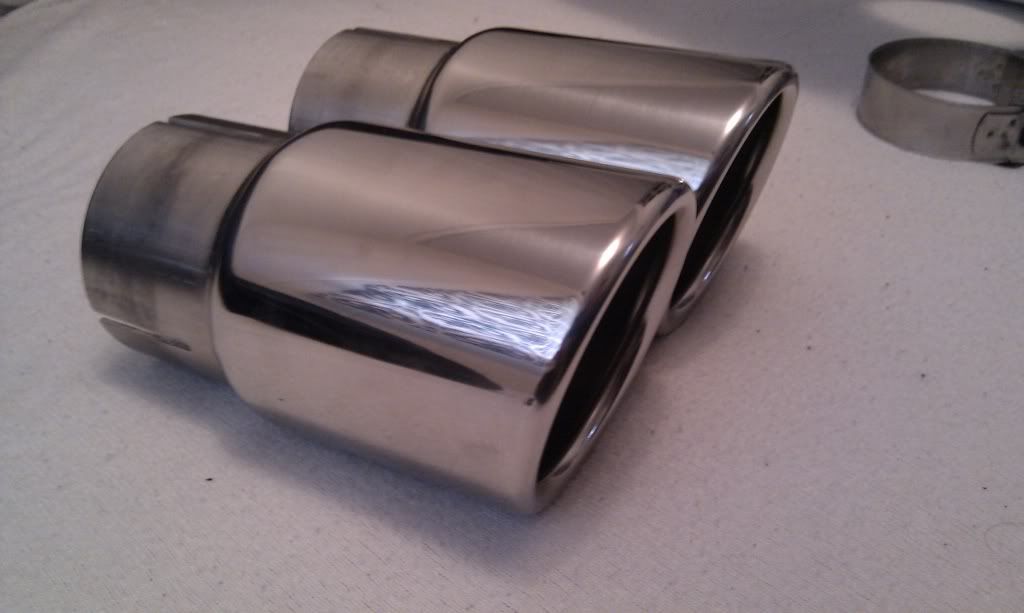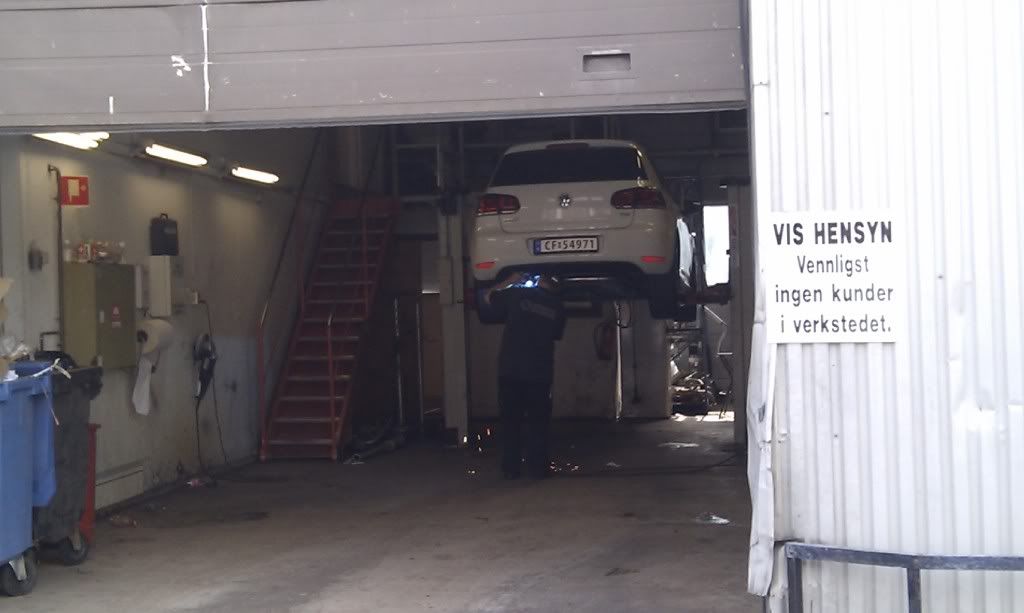 Washing time: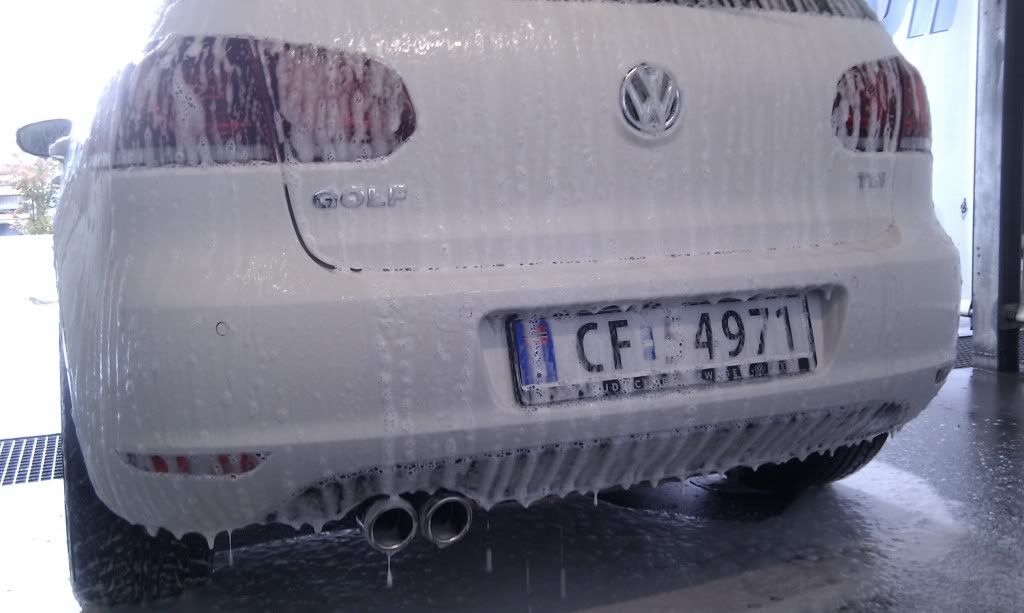 Finally home, HTC pictures: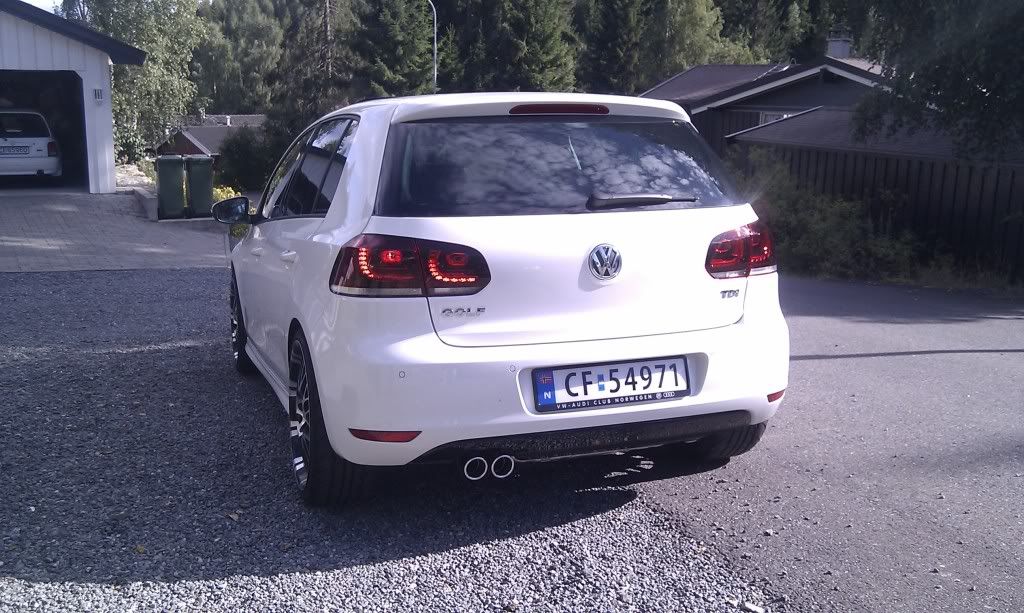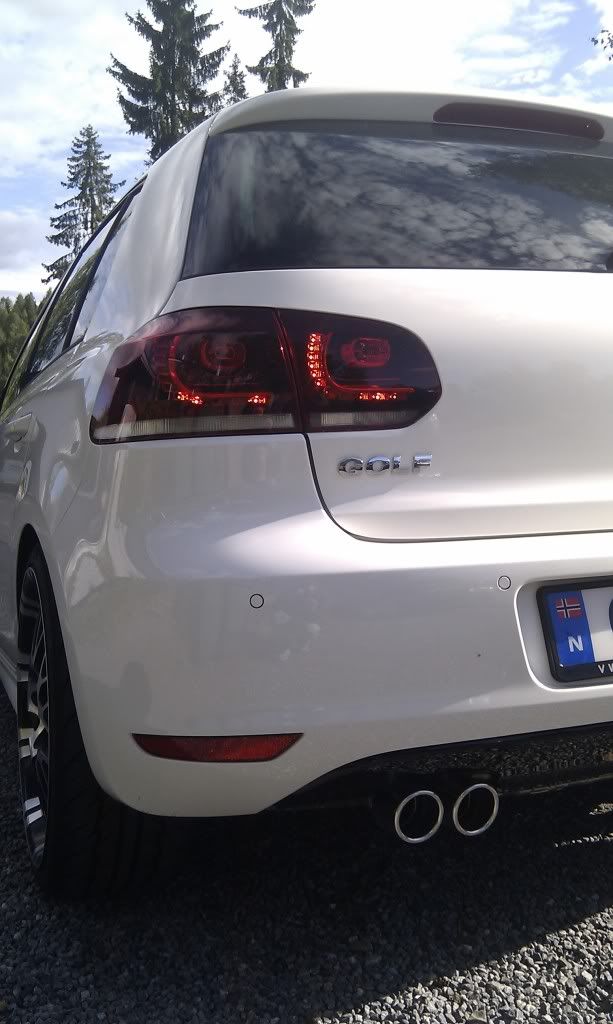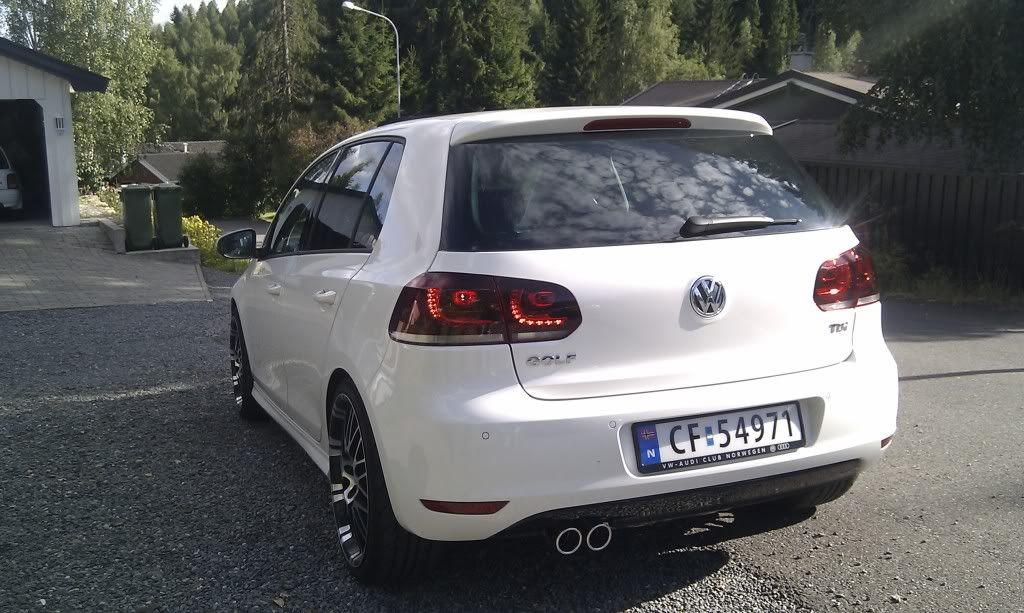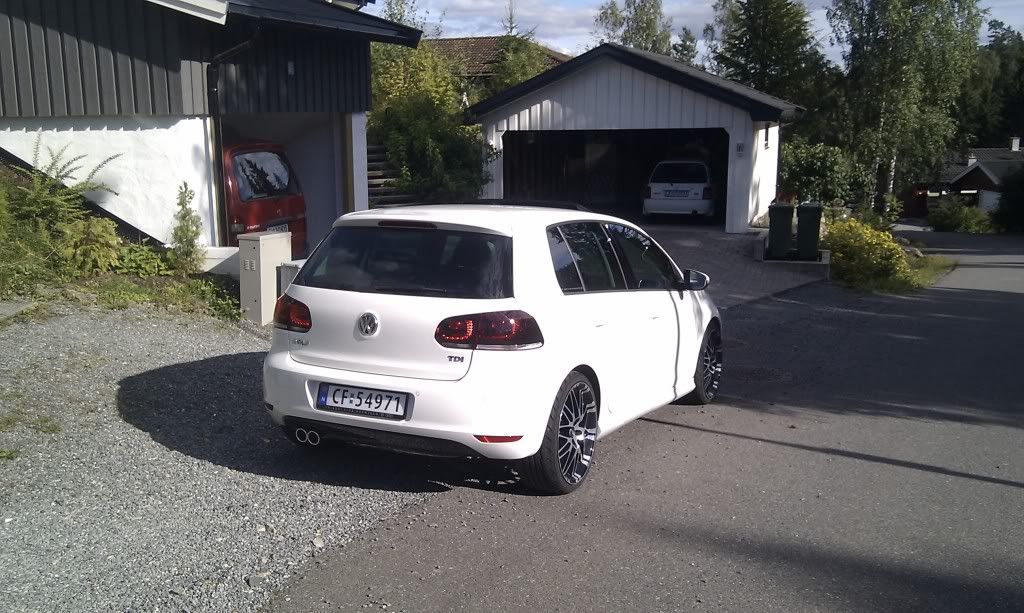 During the last summer local club meeting, my car got taken a few shots off:
Still i wanted to do some more, so i ordered the R/GTI/GTD rear wing and got it installed:
Old break light
On with some paint that make the glue stick better, abit sceptic about that at that point
Wing and mountingbracket:
Assembled:
Endresult:
Looks like his GTD
Random images: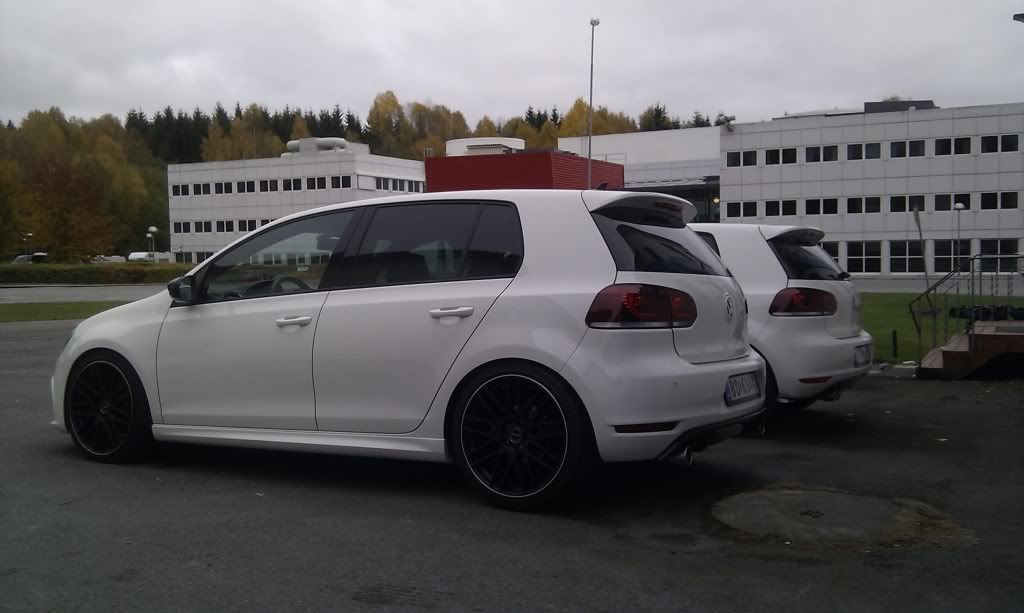 WINTER IS COMMING TO TOWN: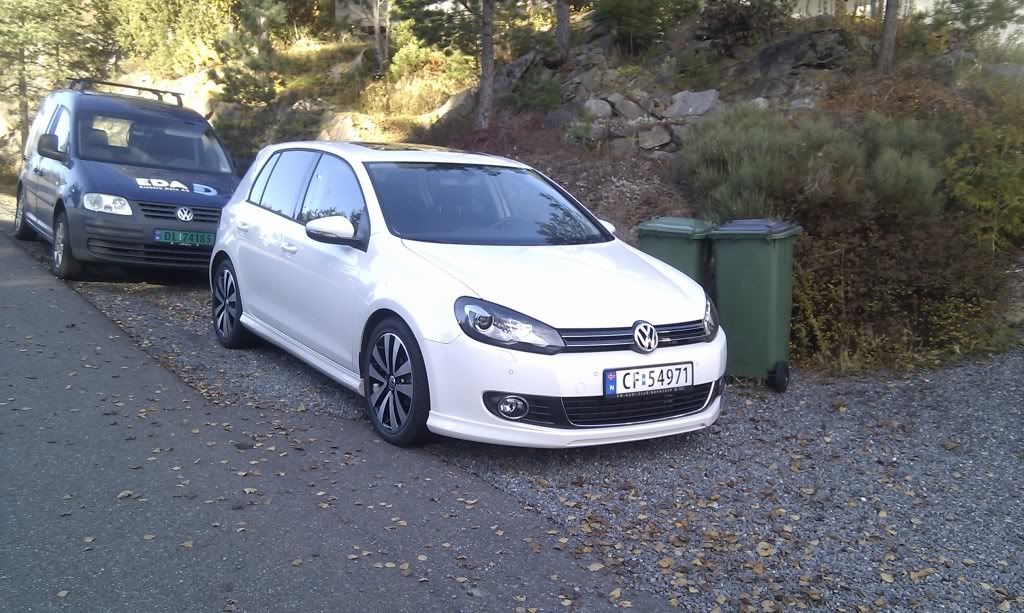 Pluss i had more spare money to use, ebay.de ended up with: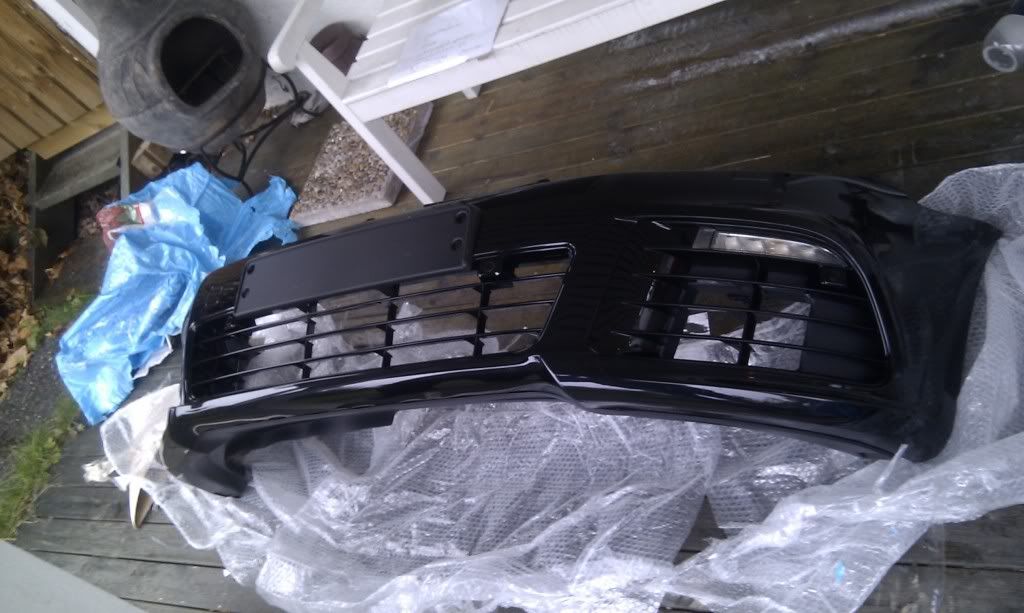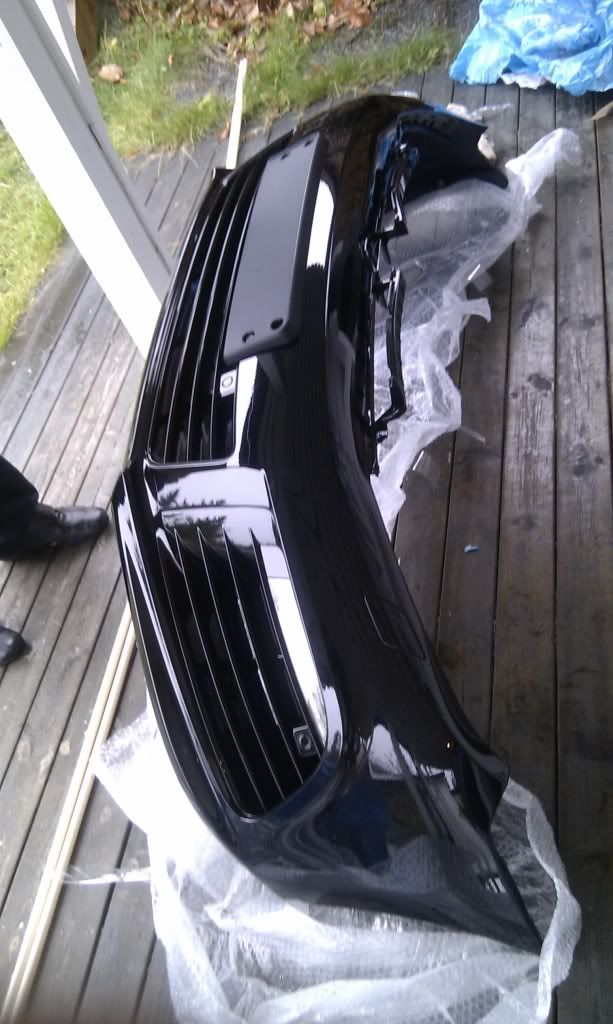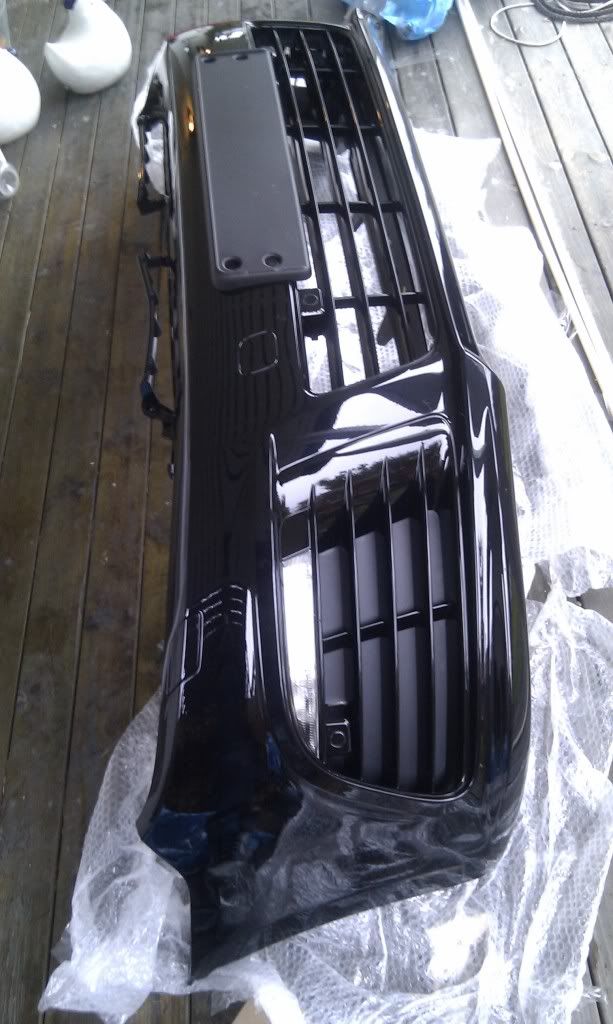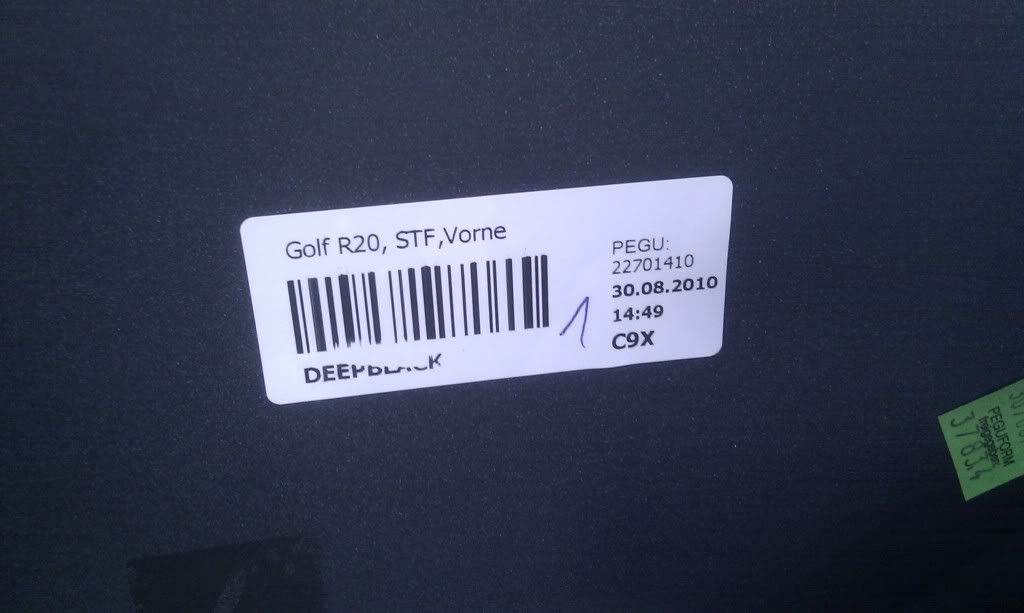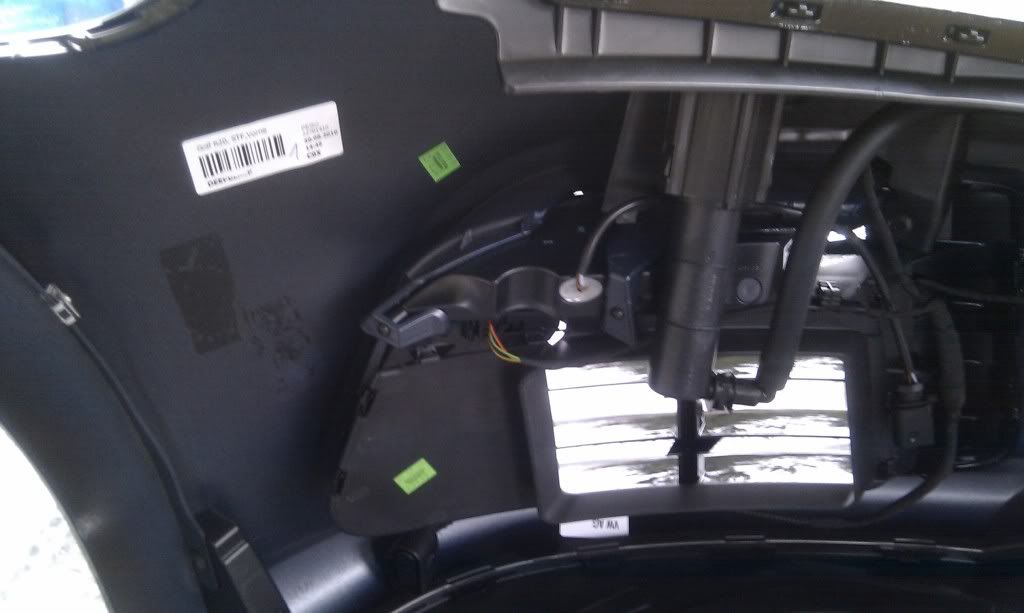 Few weeks later, knowing i had it in my garage i decided to get it painted and put onto the car.
So this is my end result.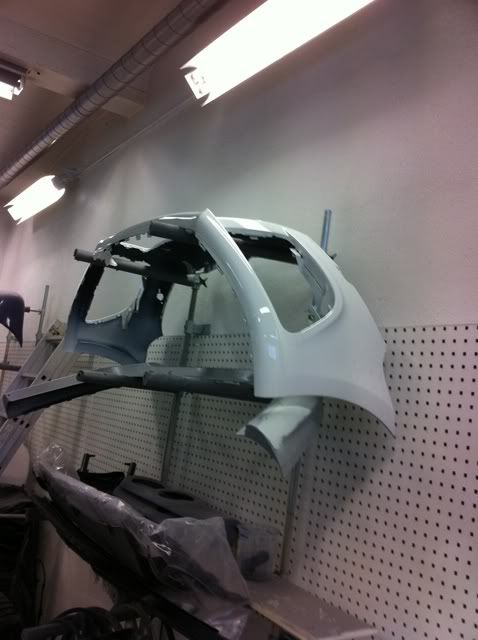 Custom foglight adapters with alot of two component glue...
Endresult
OFCOURSE, the KUFATEC adapters had to arrive few days later:
In order to connect the LEDS to the car i used these two items:
Disables the standard parklight pins, disable front foglights. And activates the LED pins in the light adapters. With none of the LEDS connected i did not get any errors at all. Means the LED Strips wont make any errors if coded with this adapter.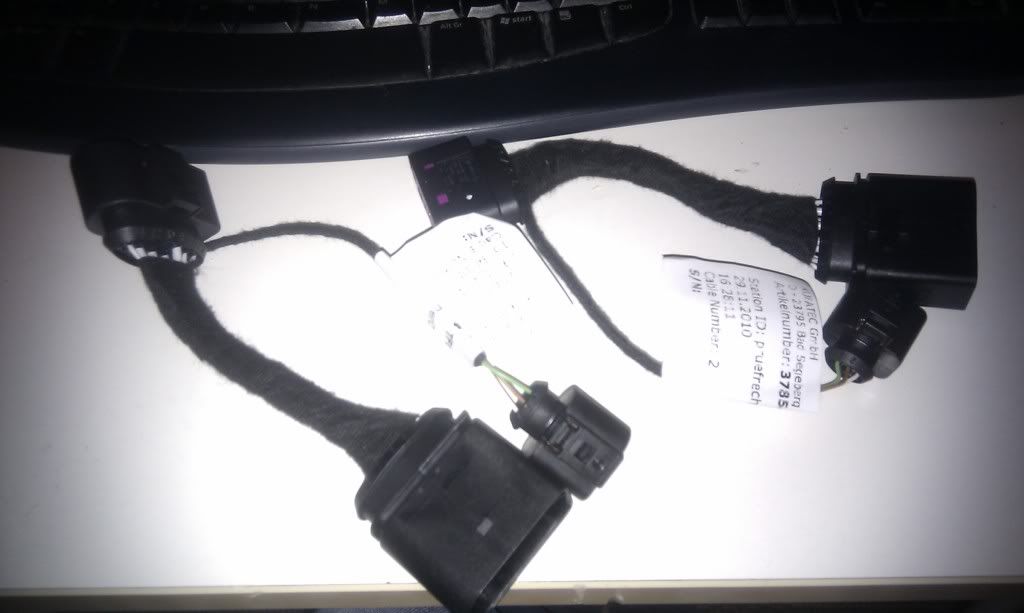 These are the adapters bought from Kufatec. Halogen/Xenon version has to be selected.
Now in order to get them run as DRL, you need to do some coding. I have a receipe, BUT, i havent tried the receipe yet. Because i need to get the hold of a friend with VAG COM and some time.
Last weekend i got them working properly with some coding:
Results at Night:
Switch in "0" gives this, Witch is the same as the day with the switch in "AUTO":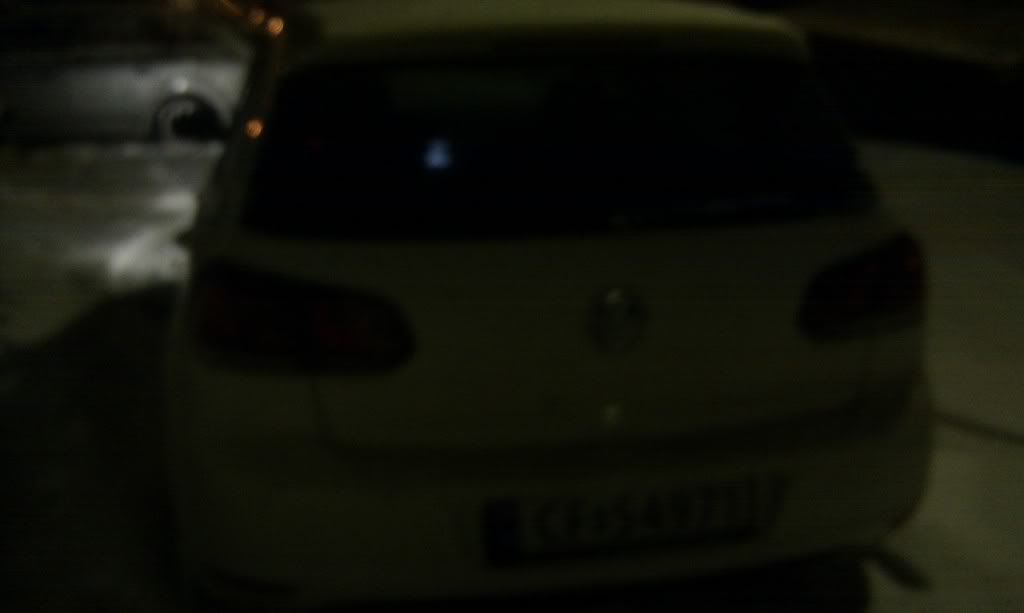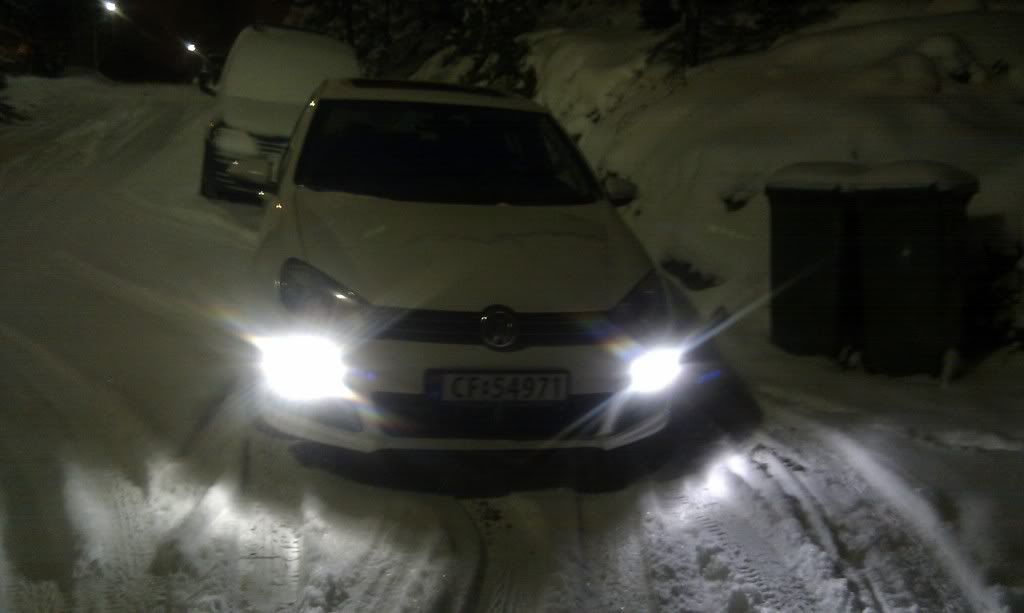 At night with the switch in AUTO or in "1" gives this, LED in front is dimmed and is now parklights: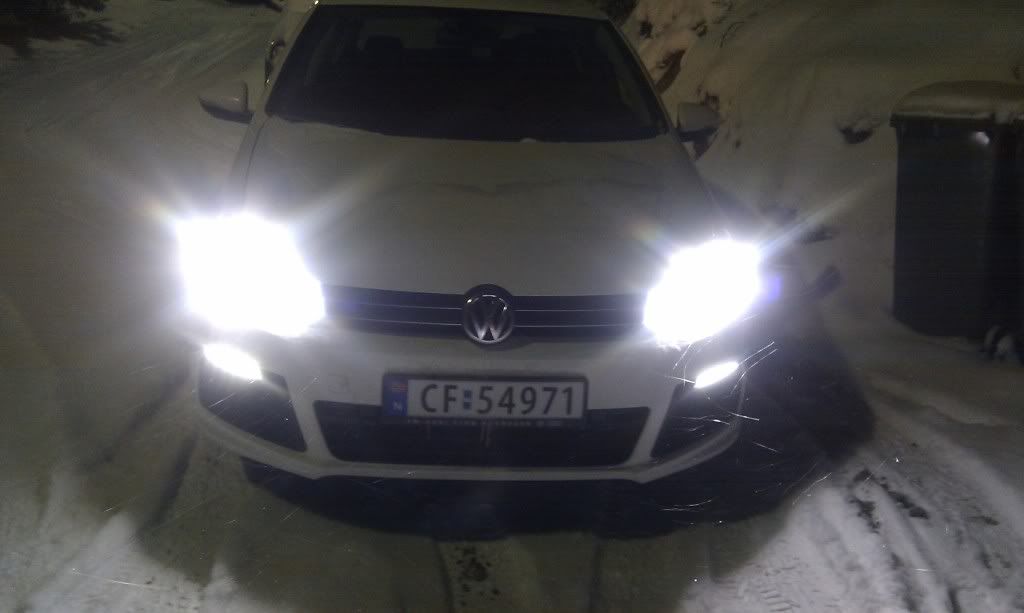 With the switch in Park, the front headlights are off, and the LEDS are dimmed. the tails are on as normal.
Results in the Day with the switch in AUTO: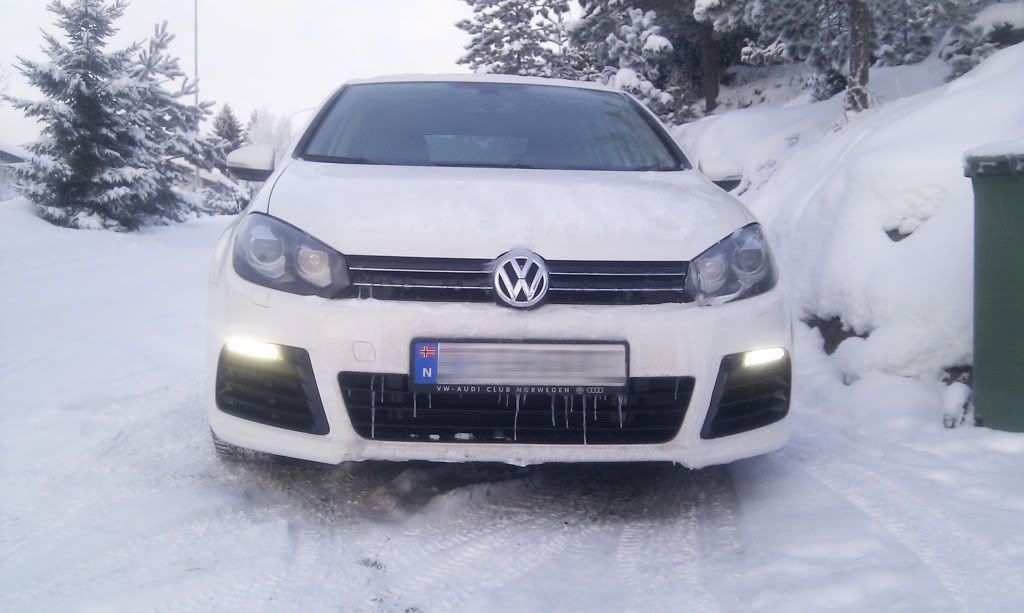 As it is Christams today im gonna reveal some of my plans for 2011
First im gonna do is to buy a new camera. Doing that on the upcomming monday.
Then during january/february im gonna get GTI exhaust. Late March the lowering kit is going live, aswell as black roof.