Hi, ladies and gentlemens.
Im happy to present my 2010 Gti full modded.
Ive created this threat today since my mods is well over now. I ordered my last 3 parts listed below that complete my GTI mods.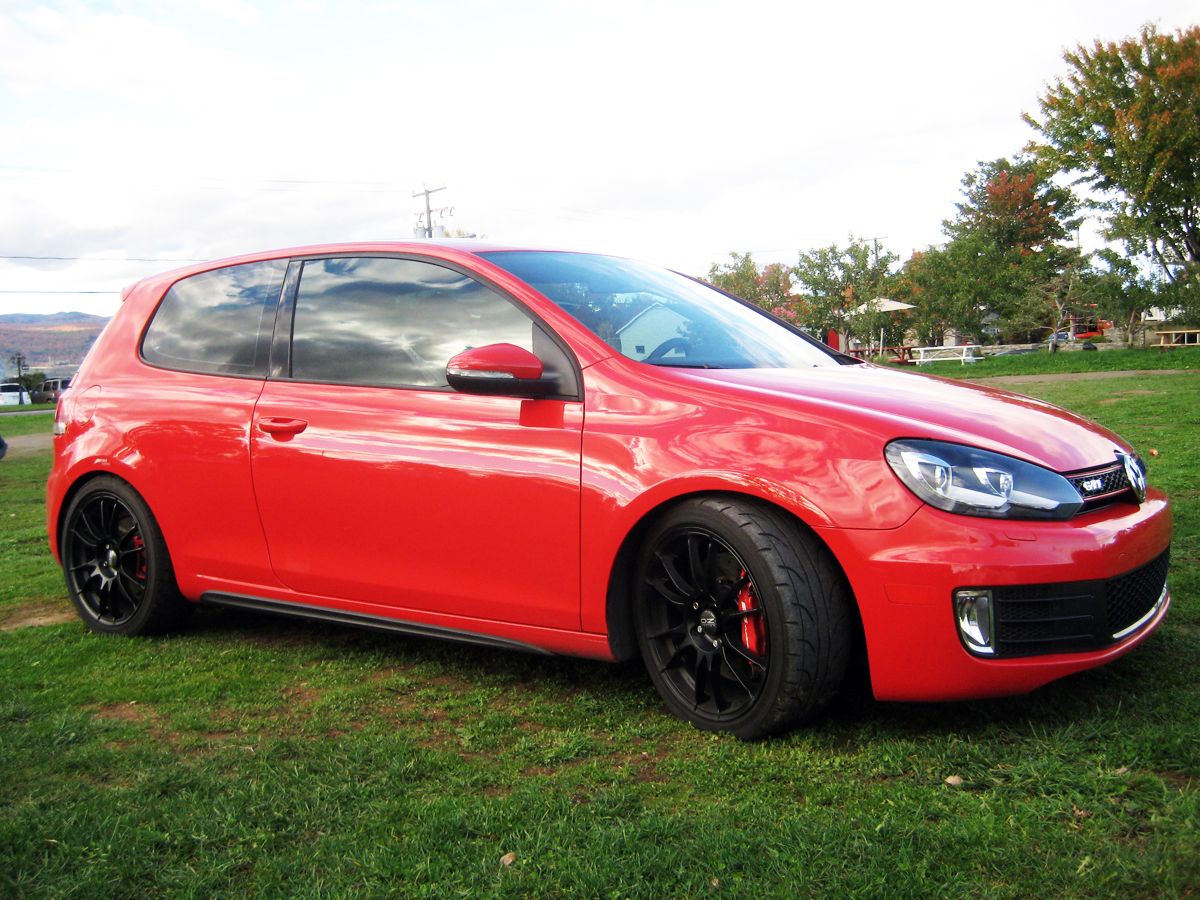 Here more pics :
http://www.golfmk6.com/forums/showthread.php?t=10079
Here the complete mods list ;
- Apr stage2
- Carbonio intake stg1
- Downpipe B&B 3''
- Autotech insert
- S3 Intercooler
- Front Brakes stage3 from ECStuning, 4-pistons, rotors slotted&drilled, pads hawks HPs front and rear, rear-rotors slutted. Stainless brakes lines with dot5 brakes fluids.
- Springs H&R sport for mk5, but still works.
- Koni FSD dampers (ordered)
- Rear swaybar H&R 24'' ajustable.
- AWEtuning gauge psi turbo timing.
- Unibrace UB (ordered)
- Front-lip color matched (ordered, photo will follow)
Im planning to keep this car as long as it can tough. 7-8+ years would be awesome.
The GTI mk6 stock form is a nice little hot hatchback as u know.
I think my GTI in this form is now a real sport hatchback with all the practical side for ton of fun for the years to come!
I will add some videos and pics of the redbullet on track when the time will come, this next summer.
Cya