Finally got around to taking a couple of quick pics... a few minor modifcaitons.
color matched side markers - thanks to John@FTC5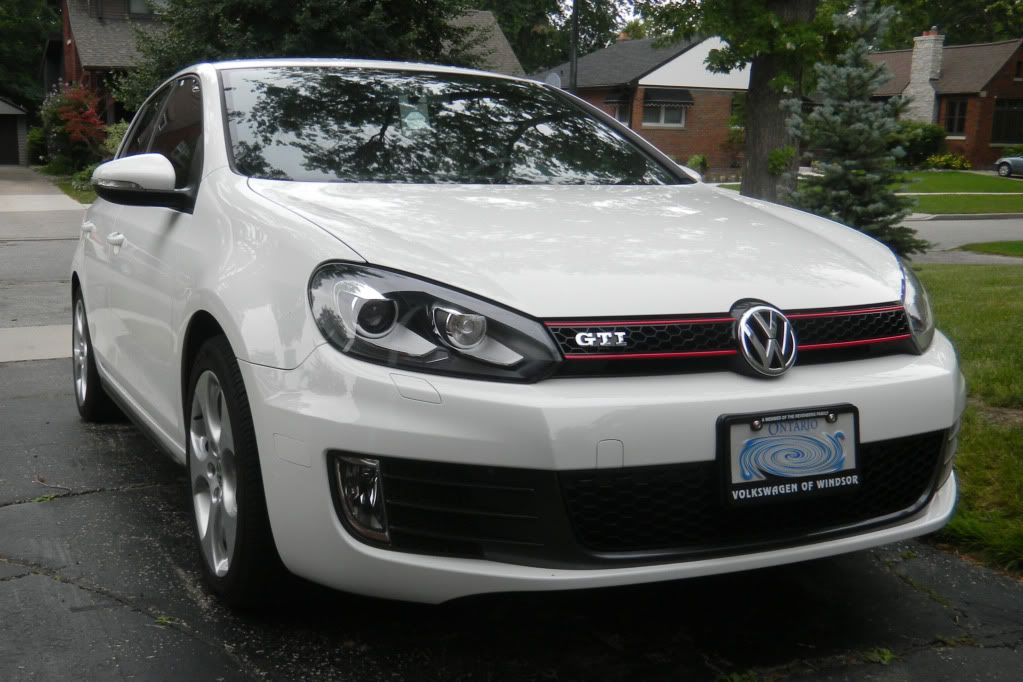 30% metallic Lluminar tint done at Tint factory in London, ON... did a great job.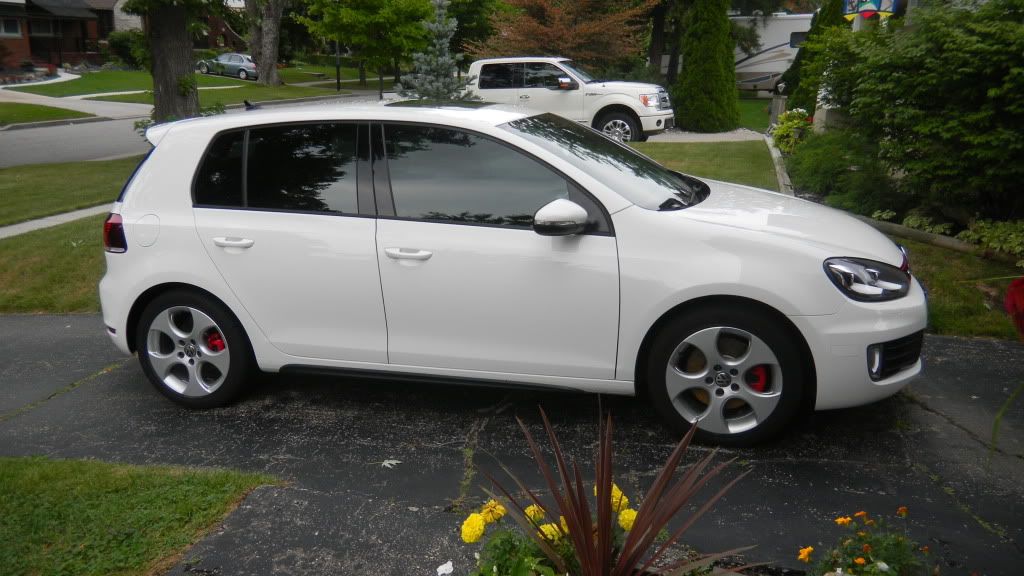 Forum Vinyl .... car was just washed before a major thunderstorm car is still drying and the back trim looks all splochy in this one... the red 6 really stand out.. the rest is very subtle.
Still thinking about getting CH's but I think in Silver... that or some used LM's, OZ Futruas RS-GTs etc ... been cruising MemoryFab, VWVortex Marketplace and VRWheels... been debating on the merits of new vs used wheels.. most of the ones that i'd like need refinishing, and I'm not sure who does that kind of work around me. I am also thinking of the road less traveled and getting a set of wheels from Compomotive, through 1552. We'll see hopefully I'll be able to pick up some wheels from someone trying to unload them after the show season is done.
I am also researching lowering springs or coilovers.. I will probably pick up everything over the fall and winter ready for install first thing in the spring.
I have also recently bought a Ross Tech Cable... haven't had a chance to get in there and play with it yet though. Need to still fix the coding for the tails, one reverse light stays on all the time, and I am getting frustrated by people pulling up next to me telling me I have a reverse light on. Plan on doing the gauge sweep, auto windows etc.
Down the road I am going to do the Stage 1 flash, probably through APR as there is a dealer right across the border from me.
__________________
my moderate build thread -
http://golfmk6.com/forums/showthread.php?t=16739&page=2
2011 CW GTI
- DSG, Leather, LED R tails, OEM front lip, color matched side markers, red footwell leds, klii plaid vinyl accents, DG springs, Unibrace XB, UB and RB - OZ supertourismo LMs - Hankook V12 evo