where it began my older e36 got totaled.
parents bought me my mk6 gti for my graduation present and birthday present.
Car straight from the dealer.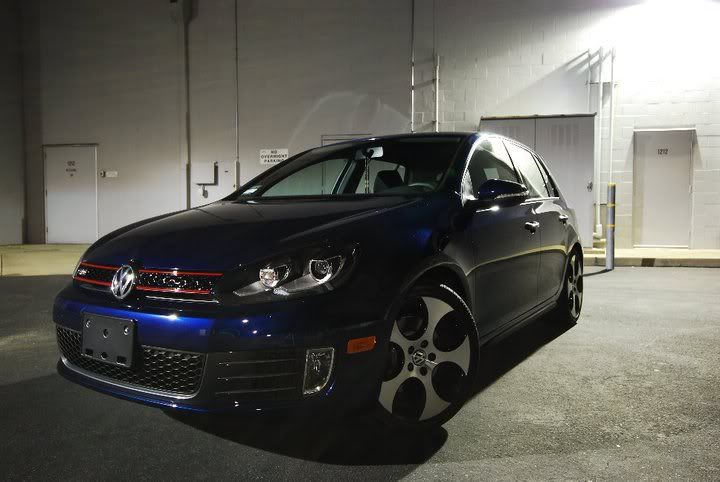 first thing done was my tint 20% 40%
second was my vmr vb3s
h&r super sports installed on koni shocks along with my yellow lamin x and 30/40 percent tint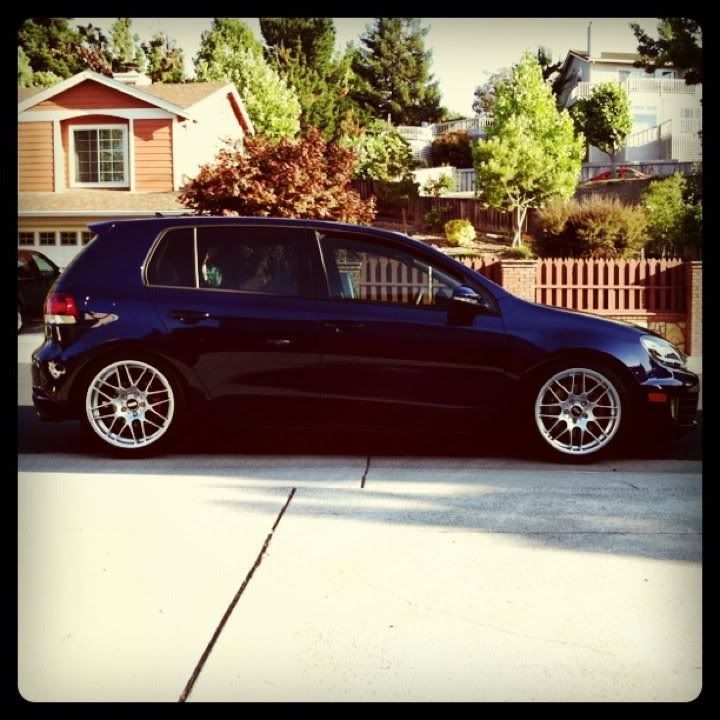 magna flow cbe
magna flow cat back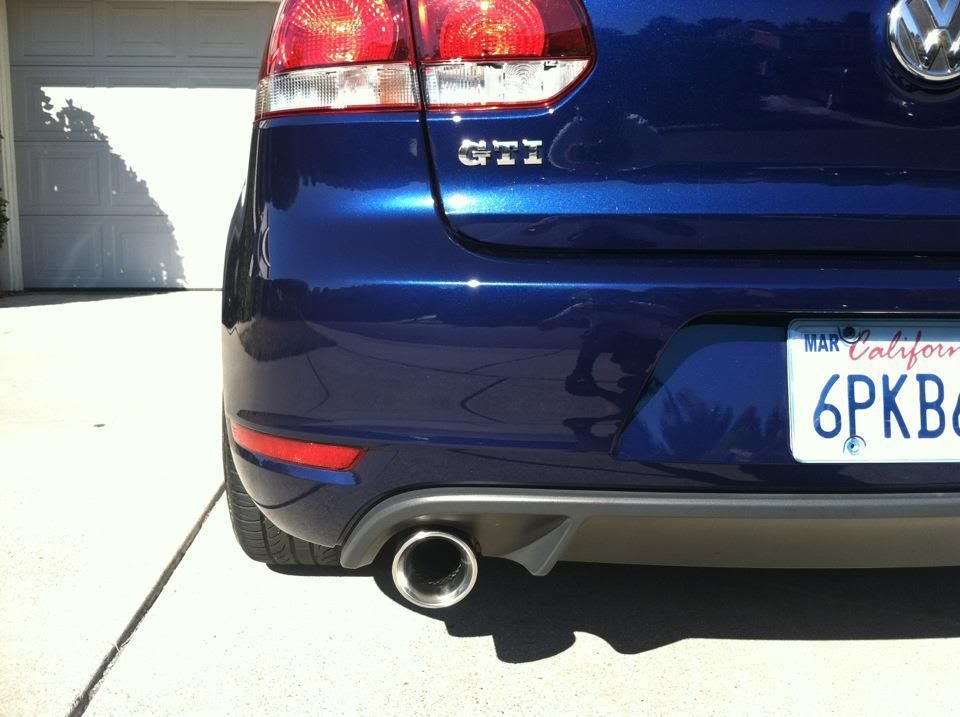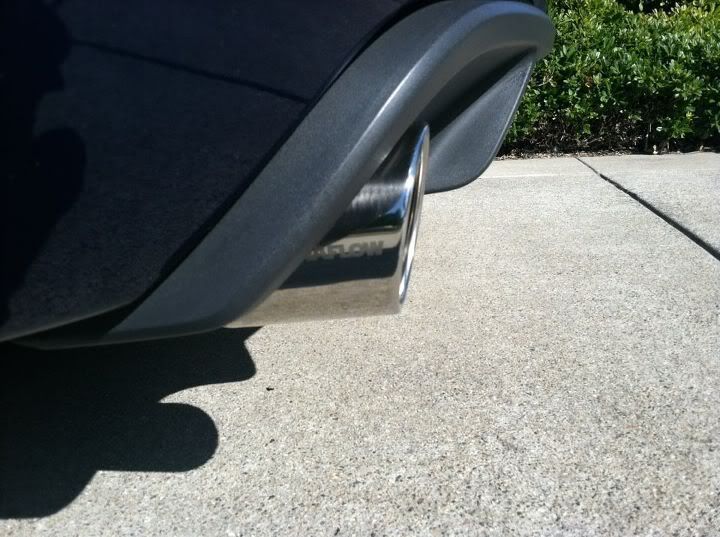 apr tuned stage 1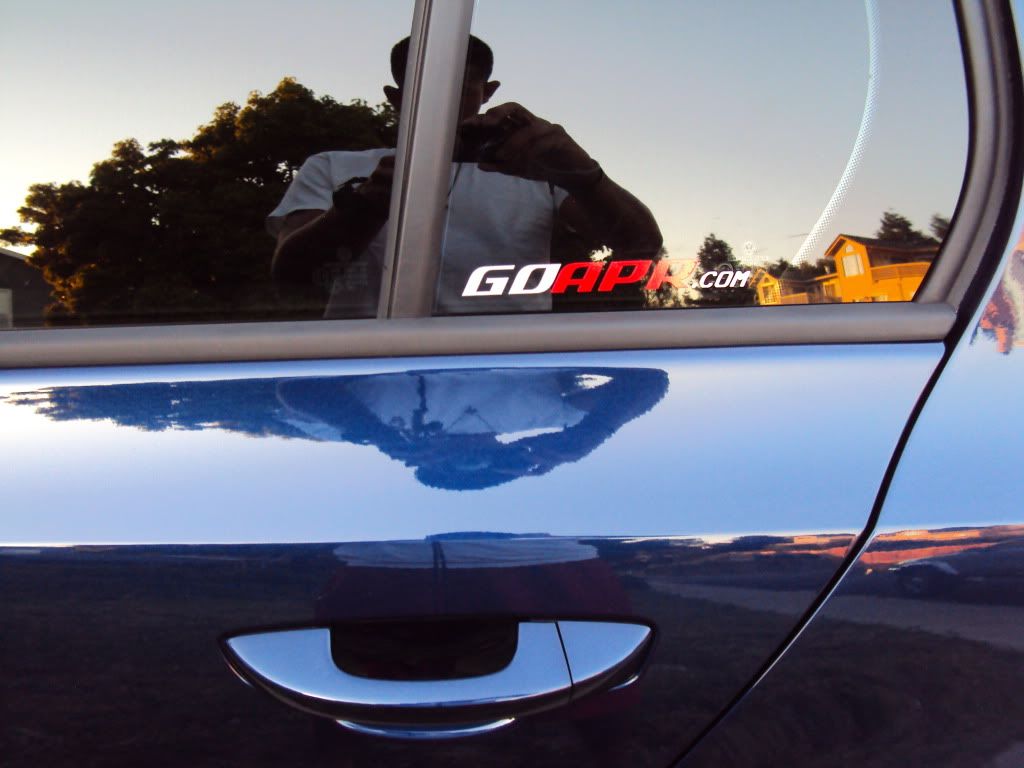 apr stage 1 carbonio intake
JL W7 12 SUB !
Traded my oem struts and springs to scuba steve and he was kind enough to throw me the w7. The w7 claps hard !
Just ordered black oem front lip have it on some time next week.
did some photo shopping and liked the black look on my car , since i ordered the black oem lip i decided to go plastidip crazy and painted my wheels and all emblems.
ps pic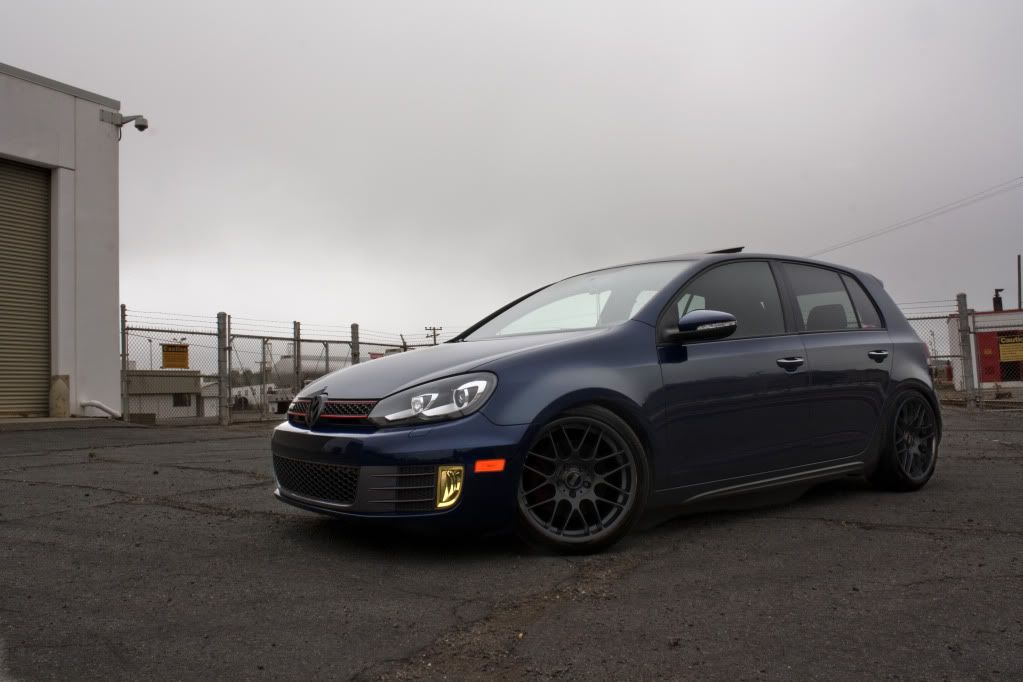 first we jacked the car up and got him on some stands.
Took the wheels and some masking tape and painted them
put the front to on and on to the back !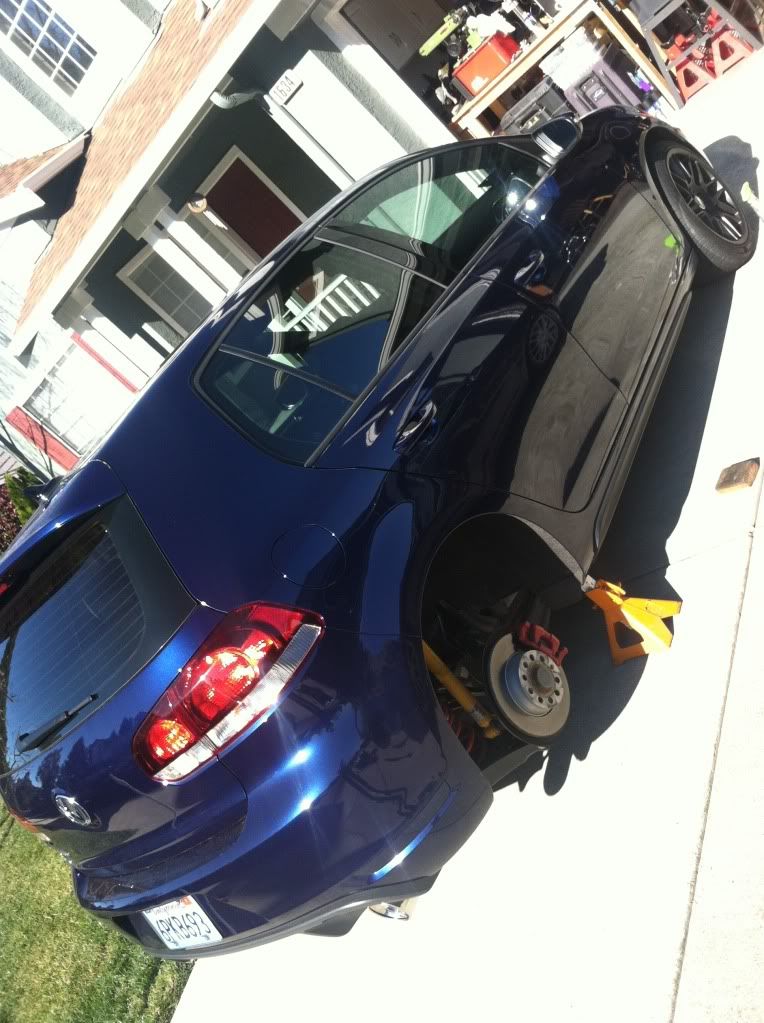 my good friends lend me a hand while i took snap he decide to show his ass
did the rear emblems and yeah
and this is what i got.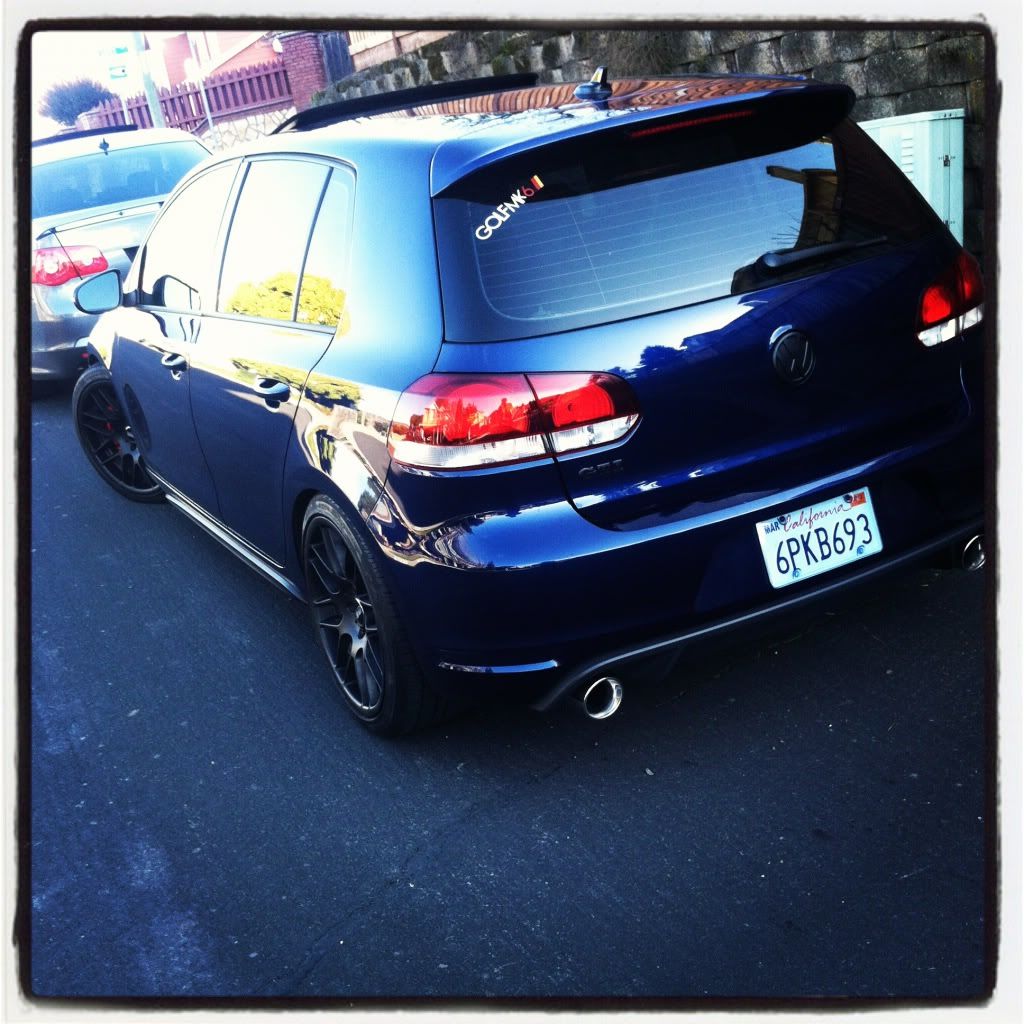 Black Oem lip came in! also pics with my color matched side and rear markers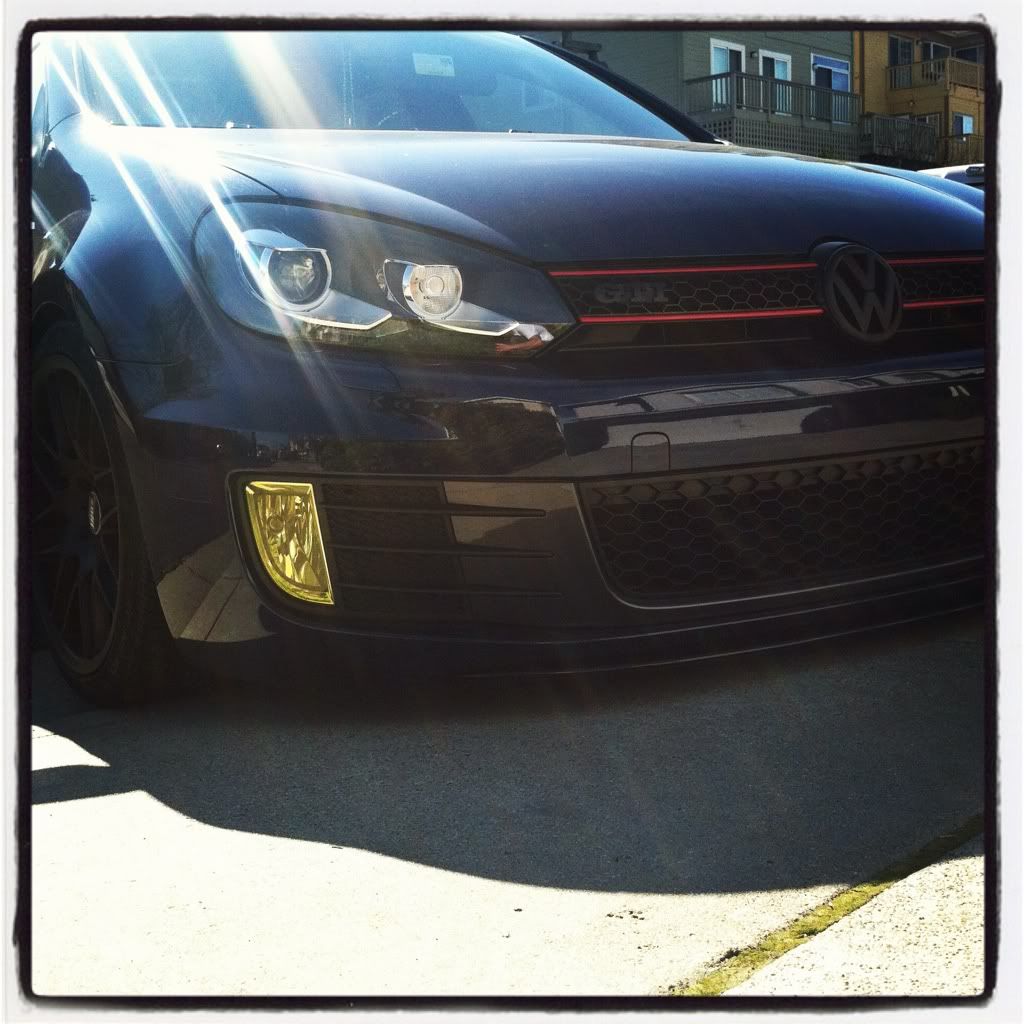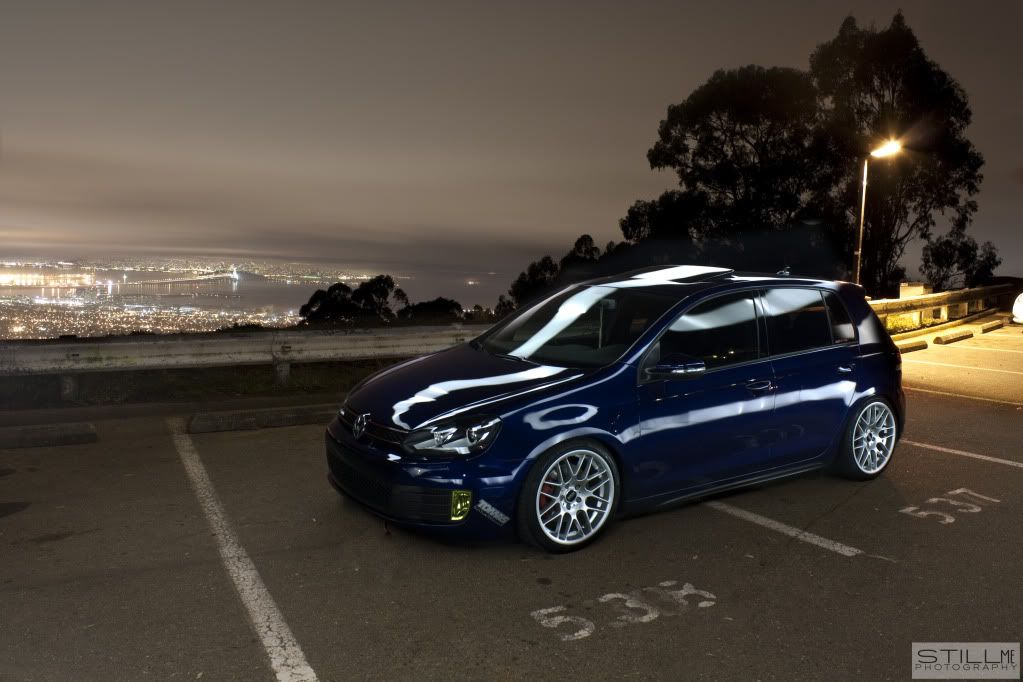 Car now passed down to my brother and I treated myself to a 2016 STI