Bought the car march of 2010 after always wanting a vw golf/gti as a kid. Would have gone GTI but wasnt sure If i could afford it or not fresh out of college.
the day i picked it up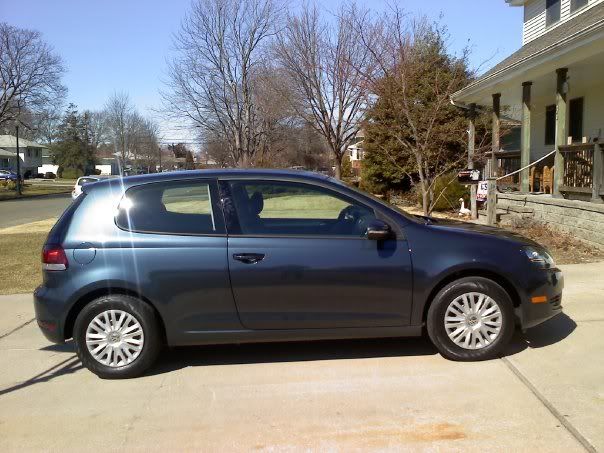 I unfortunatley drove it like that for about a year (what was i thinking
)
Finally the mod bug hit after i got my windows tinted and picked up a set of 16" rial portos (got them for 200 bucks so couldnt pass it up)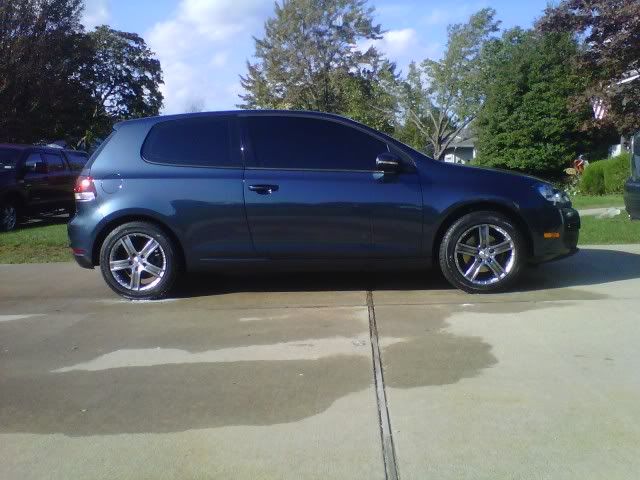 After looking around the forum i decided my next mod would be red footwell lights. after buying the bulbs i than realized... 2.5ls don't have footwell lights so i came up with my own way to get the look with some red neon tubes. I know it sounds like some serious rice but it looks just like everyones red footwell lights and I have gotten many compliments on it heres the link for anyone wanting to do it also
http://www.golfmk6.com/forums/showthread.php?t=27321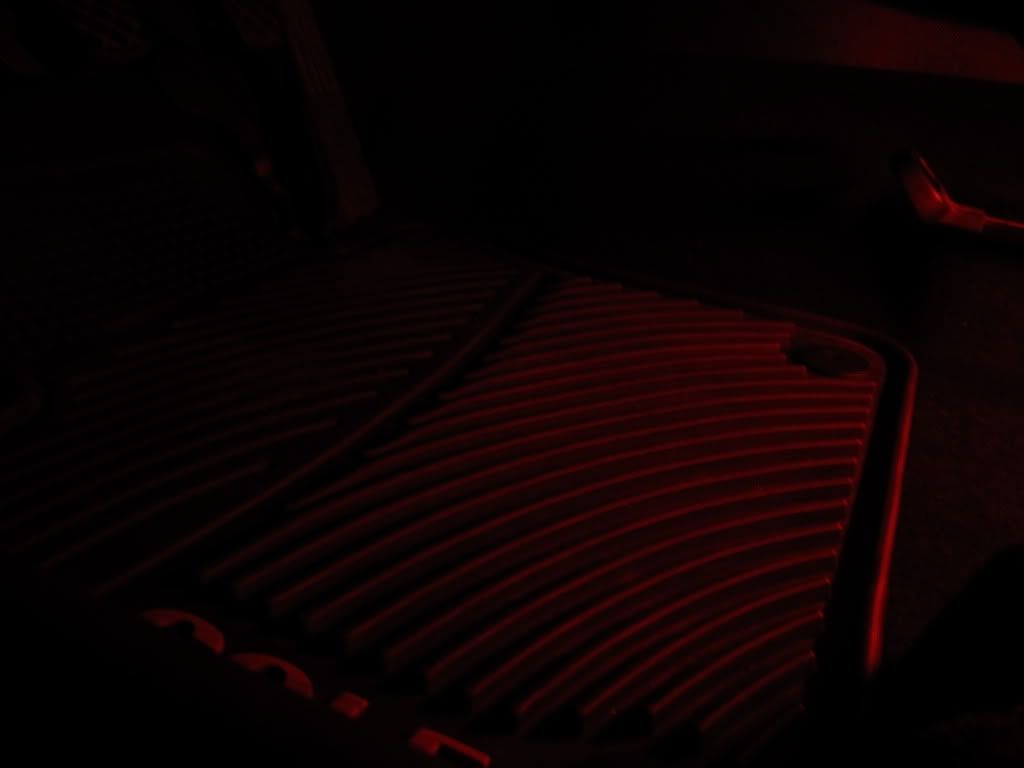 up next on the list was plasti dipping the emblems and while i was at it decided to try the sidemarkers before i went and dropped the money for color matched to see if i could save some $
And for now I think the sidemarkers blend well enough with my color so ill keep it
Next on the list laminx on my tails. to me The golf R tails look good but really not worth the money right now So this was a cheap quick way to kind of spruce up the rear end also debadged to while i was back there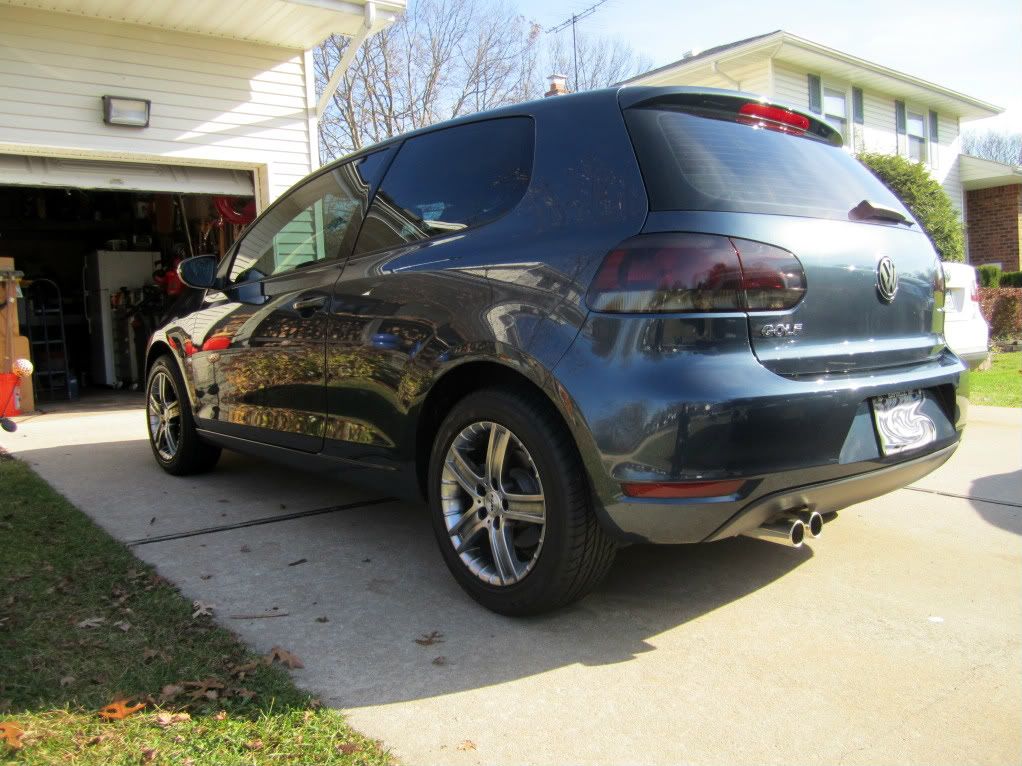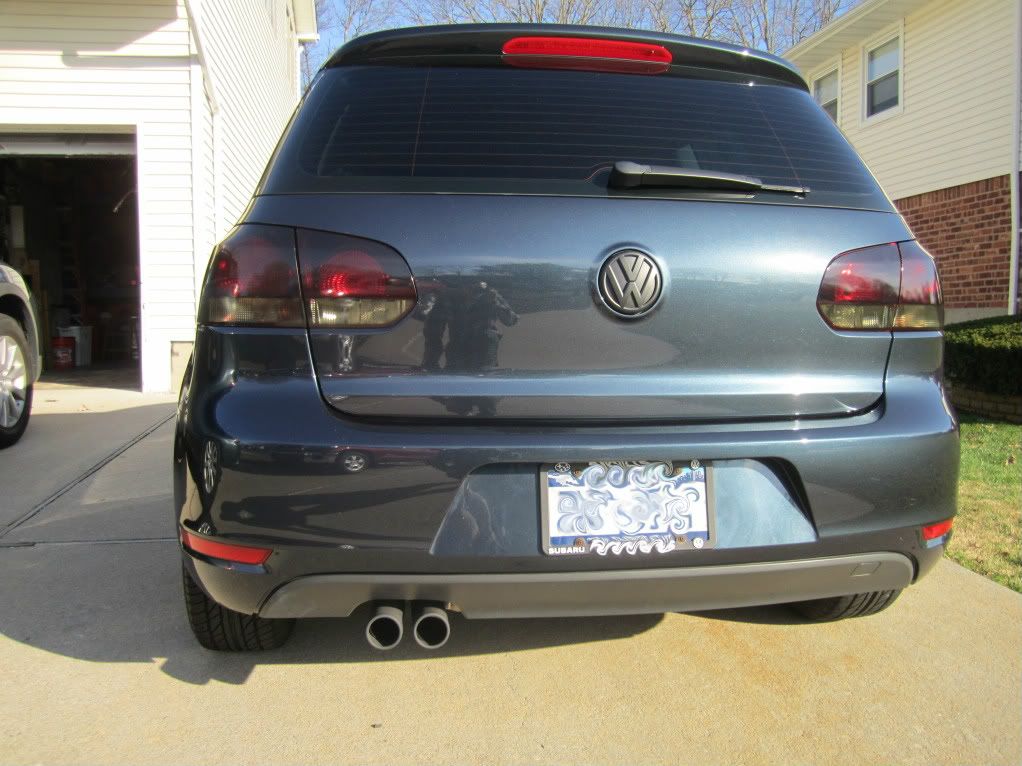 After taking these picture I realized it was time to start researching some sort of a drop I knew coils were out of the question for now just based on price so i needed to pick a set of springs. ended up going with the eibach sportlines and couldnt be happier, rides great and in my opinion perfect drop for now
before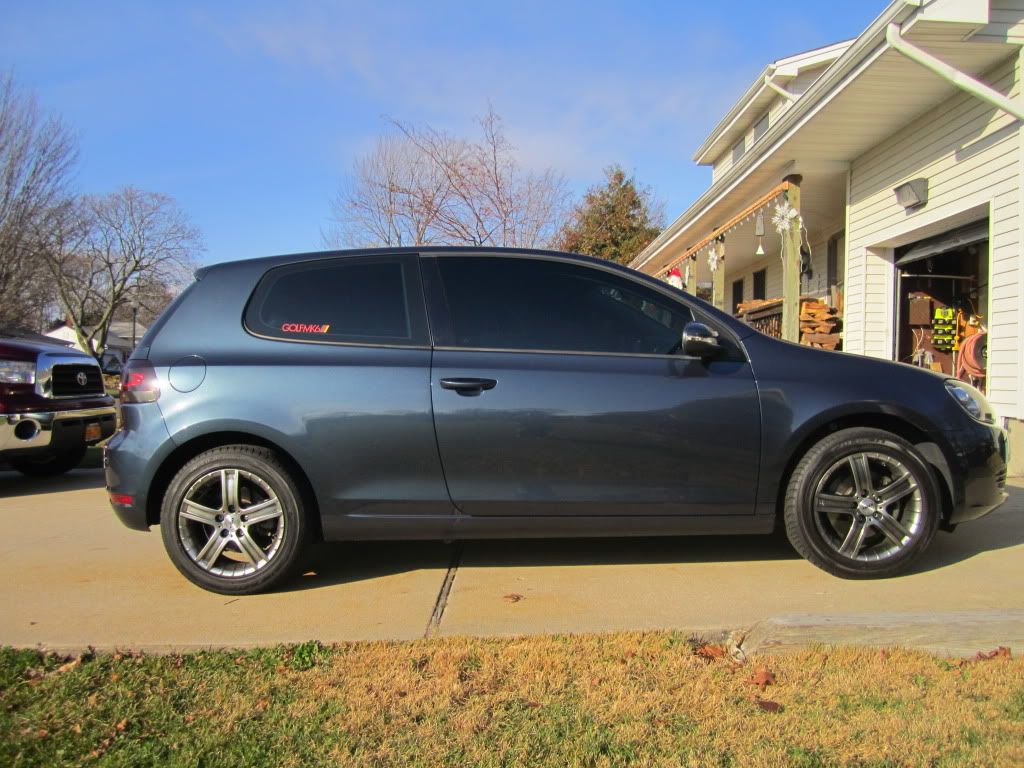 after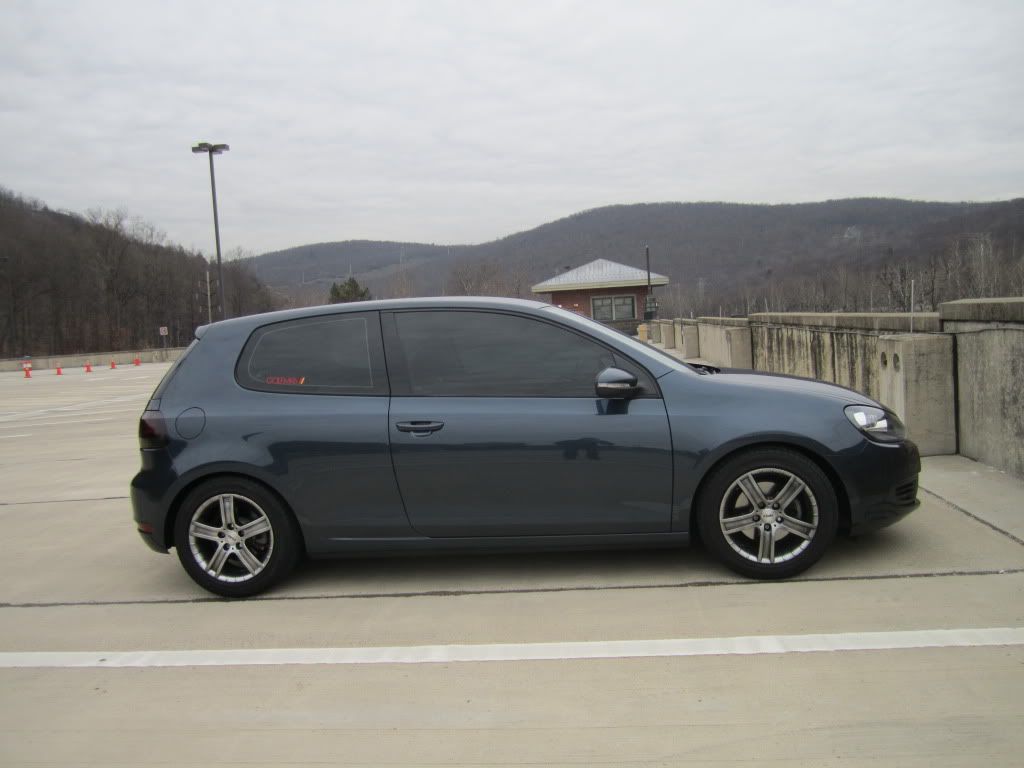 before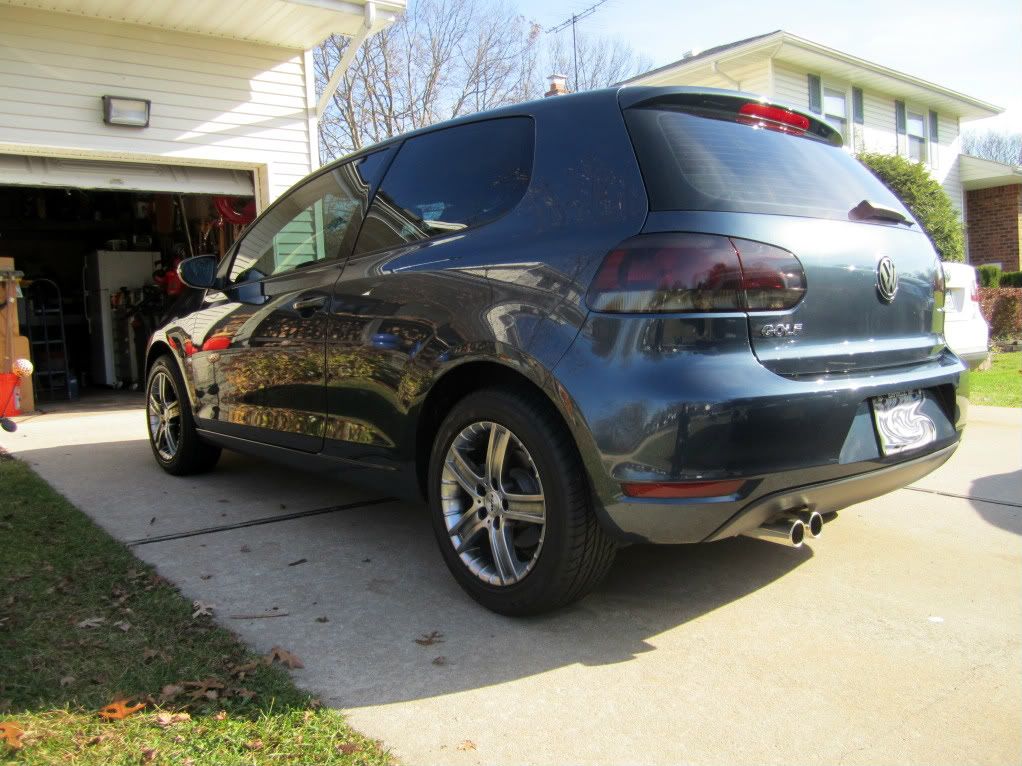 after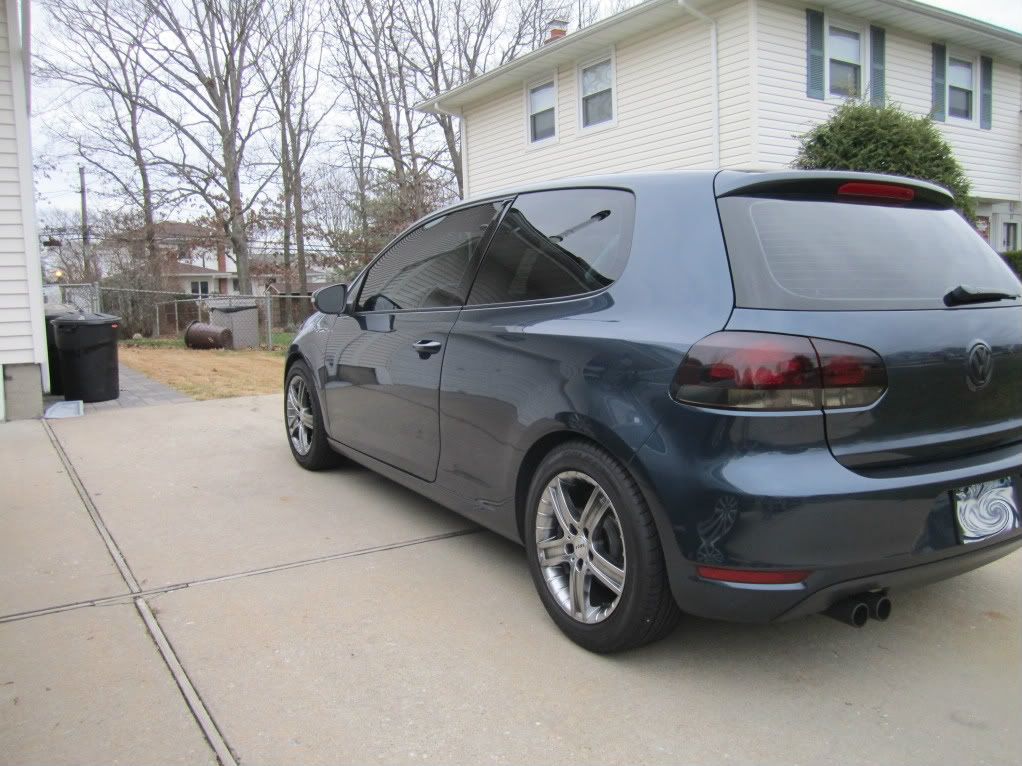 Last couple little things ive done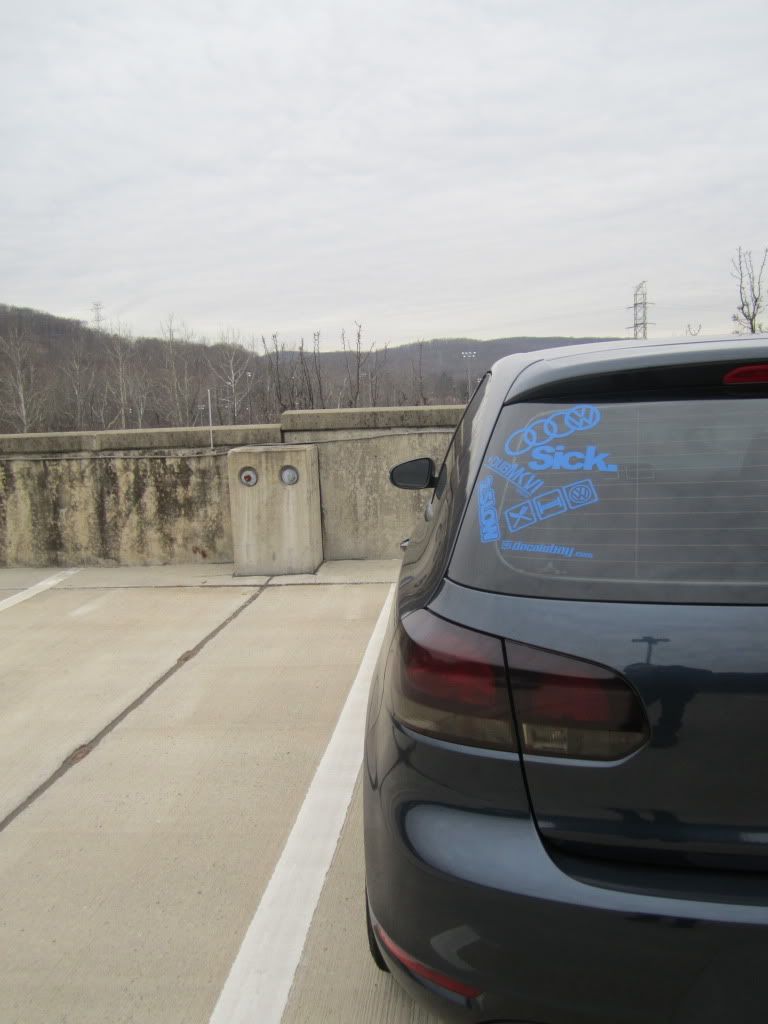 got some decals from decalbay.com
and also put in an rcd-510 stereo to replace the base model one
I am picking up a gti cat back this week and am on the hunt for a rear valence for the swap also so that will be the addition.
Let me know what you guys think shes still a work in progress but shes getting there