Greetings Forum members!
This Friday, the 27th of June 2012 I will be ordering a brand new 2013 2-door VW GTI in candy white with the DSG auto trans (for the family) from Duluth Volkswagon in Duluth, Minnesota. I'm looking VERY forward to the car and to joining yet ANOTHER forum.
I test drove both the GTI and the Focus SE model and there just was NO comparison. The response of the steering, the turn in with cornering, the brakes, the sound of the engine/exhaust and just the build quality is top notch... not to mention the turbo!!!
I recently sold my 2002 Focus SVT which I was so enamored with, but it was a 6-speed and had 93K on it. I really thank the SVT for introducing me to the "hatch world", I knew one day I would own another hatch. I'm so honored to climb to the very TOP of the mountain and become the future owner of a glorious Vdub GTI!
I've long been a fan of small, nimble handling cars and the GTI just does SO many things well, and handling is just one of them! My SVT was such a joy and such an amazing DD, but after test driving a 'GTI it's a whole different world. Even with the few mods my SVT Focus did have, it was a bit underpowered. (intake, TB, short throw, plugs, wires) I will however say, the style of the exterior and interior is something I still miss. However, the styling and ambiance of the GTI really takes my breath away. the Interlagos plaid interior and the 18" detroit wheels are just awe-inspiring! It's really going to be a difficult 90 days to wait for the new model to come into stock.
A little background on myself and the OTHER automobiles I drive:
In 2008 I purchased/ordered a grabber orange Ford Mustang from a ROUSH dealership in Wisconsin and in four years completely transformed the car into a "BOSS style" ROUSH Stage 3 Mustang. Suspension, exterior body kit, wheels, ROUSHcharger and interior where all modified/installed. The car was my first BIG project after getting out of college. I really love the car, it's a complete "show car" and a "Sunday driver".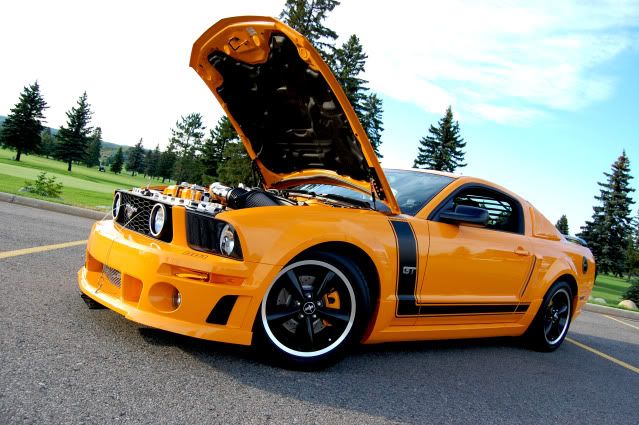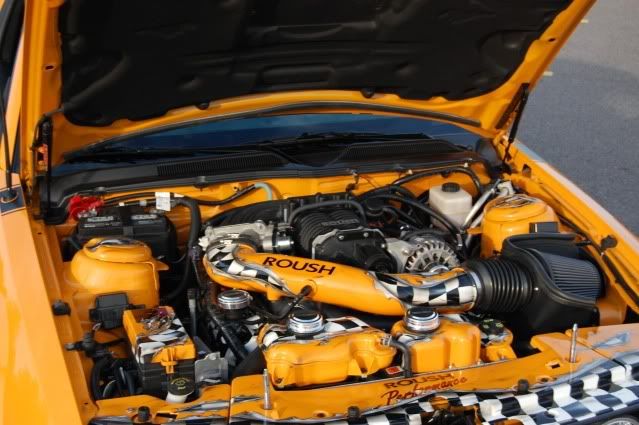 Up next I decided to dive into the JDM world and found a VERY rare gem: 2000 Honda Civic Si with 6900 original miles. Completely stock! (I've sine lowered it on Eibach's Pro kit and added a JDM shift knob). Picked it up in Nov. of 2010 at a dealership in White Bear Lake, Minnesota. This was the first car in which I learned to drive a manual transmission.The car is VERY enjoyable and really got me into rare cars (at least rare in my area) that I don't often see or get a chance to drive. It also really opened my eyes to the import world which I had long admired from afar. This car really opened many unique doors for me, and was featured in "Super Street" magazine in 2011.
I've now saved my favorite for last!
For 2 1/2 years I searched and searched for the car of my dreams, and this June I FINALLY found it! June 6th of this year I picked up my next pride and joy: a 2006 Mitsubishi Lancer Evolution IX! For SO long I've longed for a turbocharged AWD rally car. I've always enjoyed the JDM market and for me, this is the ULTIMATE! Car has 32K on it and some very tasteful mods. I've since been modding this car since purchase and I will continue on with the modifications. E85 is in the future along with a new suspension setup.
current mods:
AMS Front mount intercooler
Injen Intake
Tanabe Medalian Concept G blue turbo back exhaust
Myne headers with Titek o2 housing
GFB (Go-fast bits) BOV (Adjustable)
Tein mono flex coilovers
BBS SE rims
Slotted brake rotors
RAZO shift knob
Well, thanks for reading my VERY long-winded introduction thread. I look forward to picking up my NEW GTI and learning and experiencing SO many new things with it! Suspension setup and possibly an APR stage 1 setup is what I foresee... I have a friend who might be picking up a Focus ST, but IMO the GTI is a bit more bang for your buck. I can't wait to add the VW GTI to my happy little family!!! I appreciate all those who took the time to read my story, Thank you very much!
Sincerely,
Michael