Hello everybody. So I decided it was time to put my car on the map and run down the mods I have done so far. I got my TDI about a month ago, it currently has 4k miles on it, and right off the bat I began modding. I came from a TDI jetta that was rear ended and totaled. I got the Golf and have loved it ever since. Please see the pics below and feel free to comment. I will be keeping this post up to date as I make changes to the car.
The Car: 2012 Golf TDI 4-door, Graphite Metallic Blue, Tech Package.
First mod:
Gotta get the blacked out side markers. The orange stock ones look so out of place! Got these from Parts4euro. I ran the same company on my Jetta and they looked blacker and darker than any others. Also they came with free orange LED bulbs!
LINK HERE:
http://www.parts4euro.com/DCShop/pro...d59292923d190a
Before: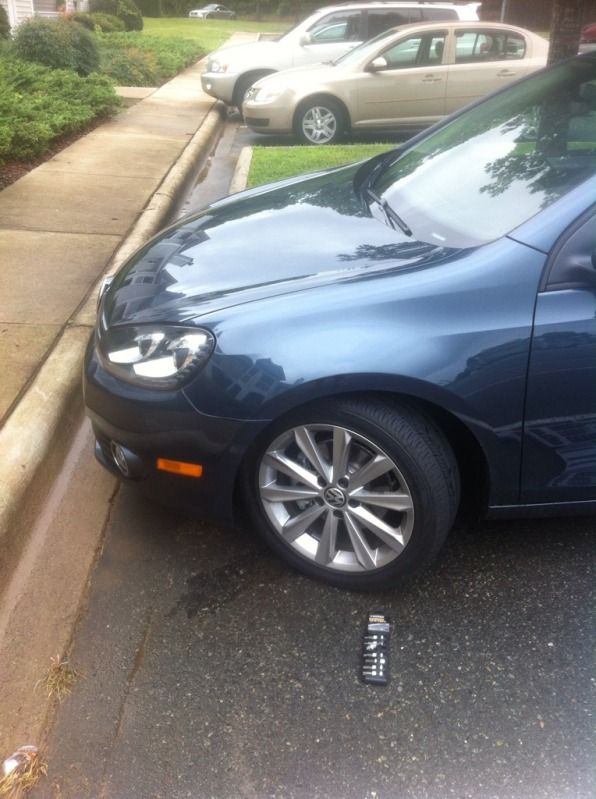 After: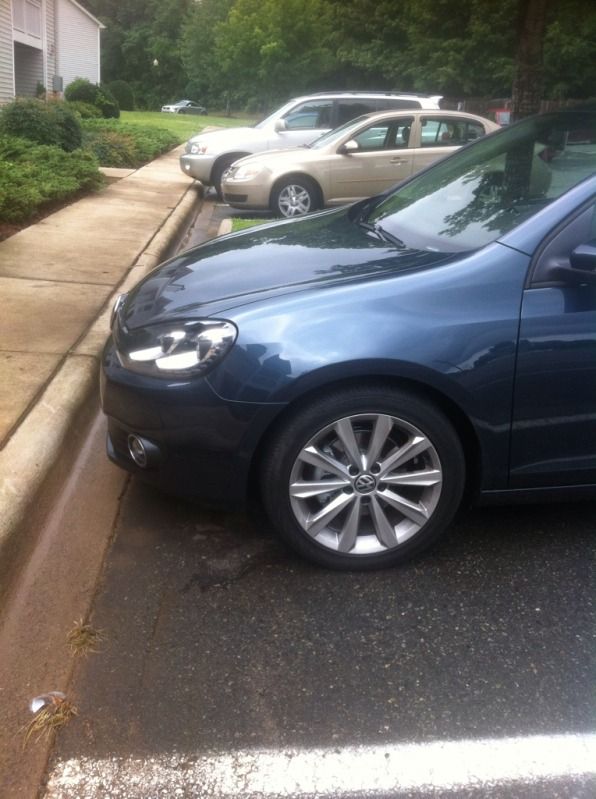 Second Mod:
Along with that order from Parts4euro, I got the blacked out emblems. The front was surprisingly hard to change, but with some beers and effort, it came out very nice.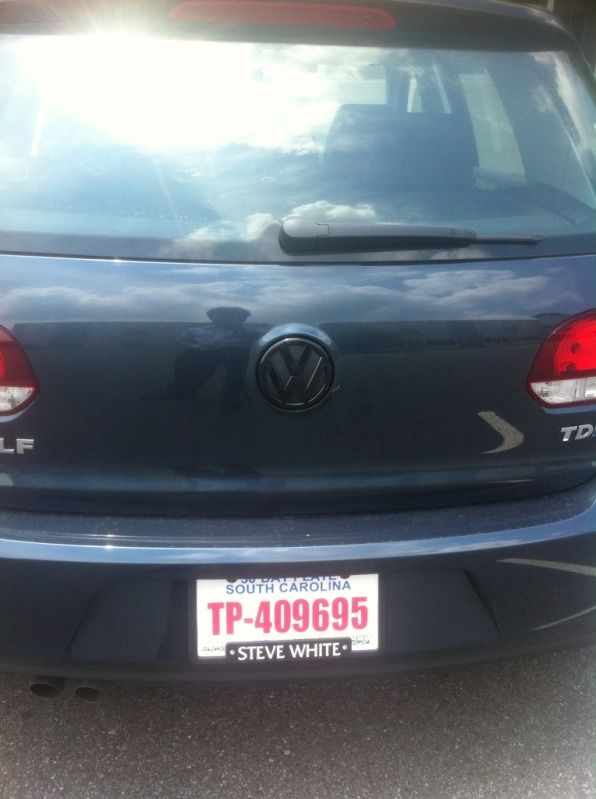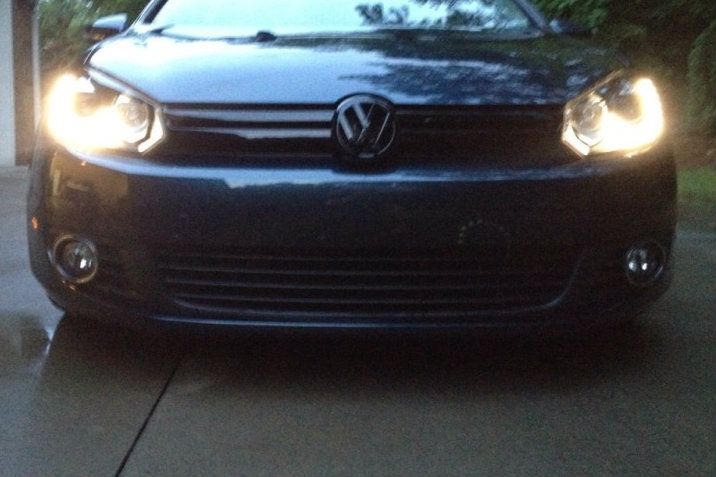 Third Mod:
I had heard great things about the Diesel Geek short throw shifter and since I had a 6 speed, I went for it! The shifter is amazing and I highly recommend getting one! The parts look amazing. I haven't taken any pictures of it yet, but I will next time I'm under the hood and I will post them.
Fourth Mod:
I just HAD to get the thing low. I have a good friend that runs K-sport coilovers and I was a big fan of his ride height and ride quality. I went then the newest edition k-sport coilovers. I was surprised, and glad, to see that the TDI runs the same 55mm shaft as a Golf R. Here they coils are after the arrived: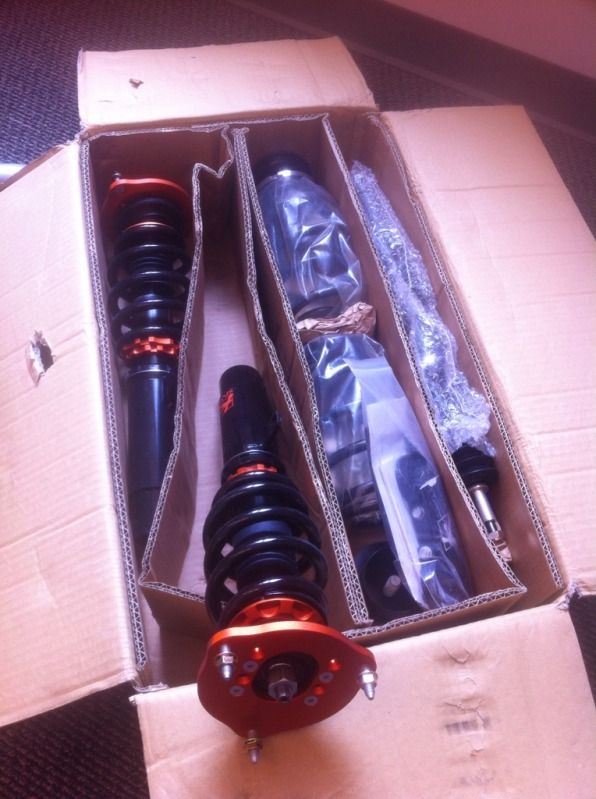 Here is some pics with them freshly installed. In this pic they still haven't settled yet. You will see the car get a bit lower throughout this thread lol. Also you will notice that I have installed my roof rack and bike holders. I have purchased a Thule fairing that I will be throwing on there as well.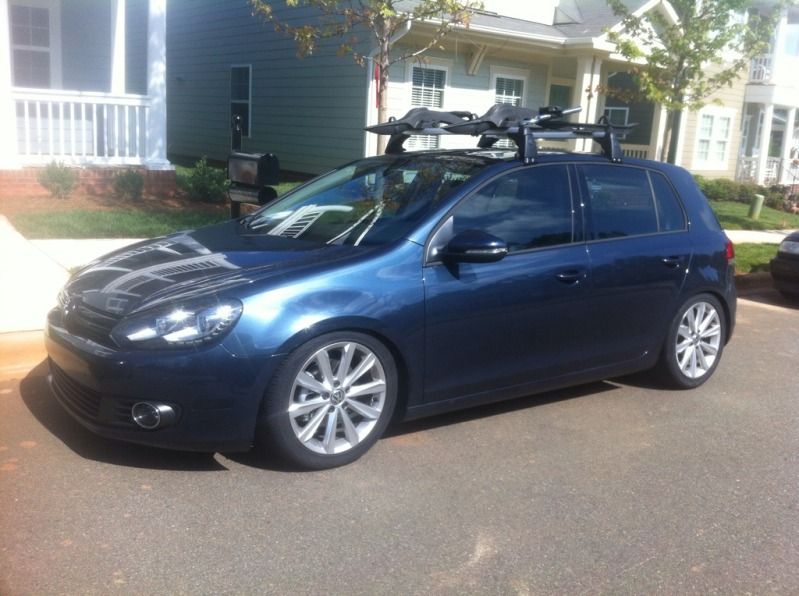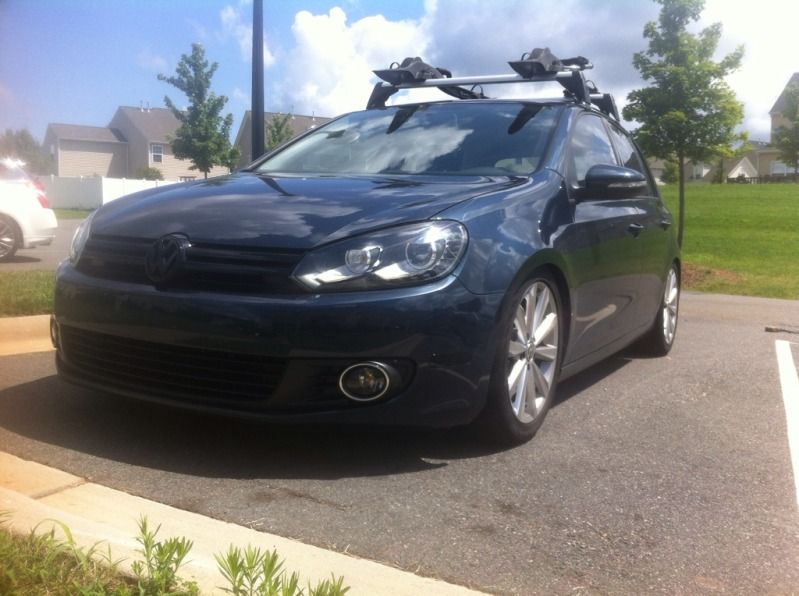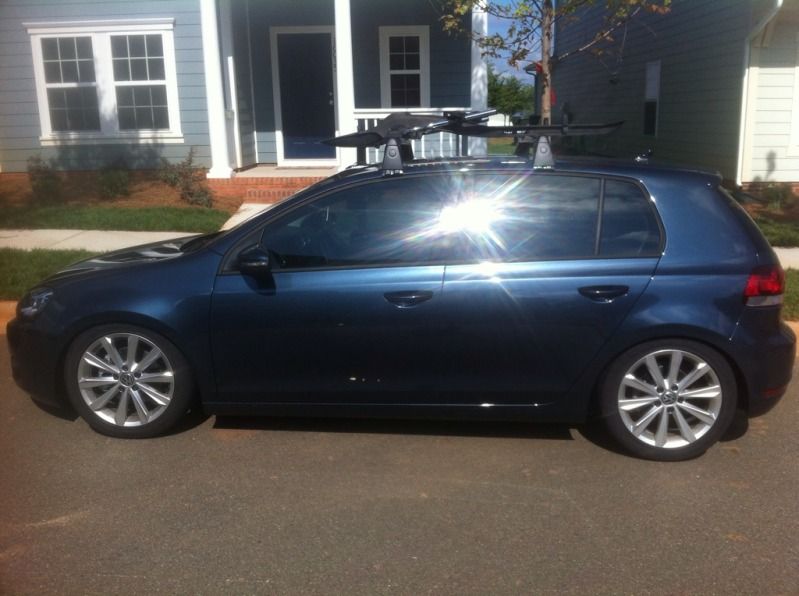 Fifth Mod:
These havent been installed yet, but I have always wanted more diesel sound out of my TDI. I bit the bullet and ordered a DPF delete pipe (downpipe) from Rawtek performance. I have to tell you guys this is an extremely well made piece. Its expensive, but worth it! This will be going on shortly along with Malone Stage 2 tuning with DPF delete. I also have a Performance Diesel Engineering exhaust to attach to the downpipe. Below is a pic of the Straight pipe and links to both pipe and exhaust.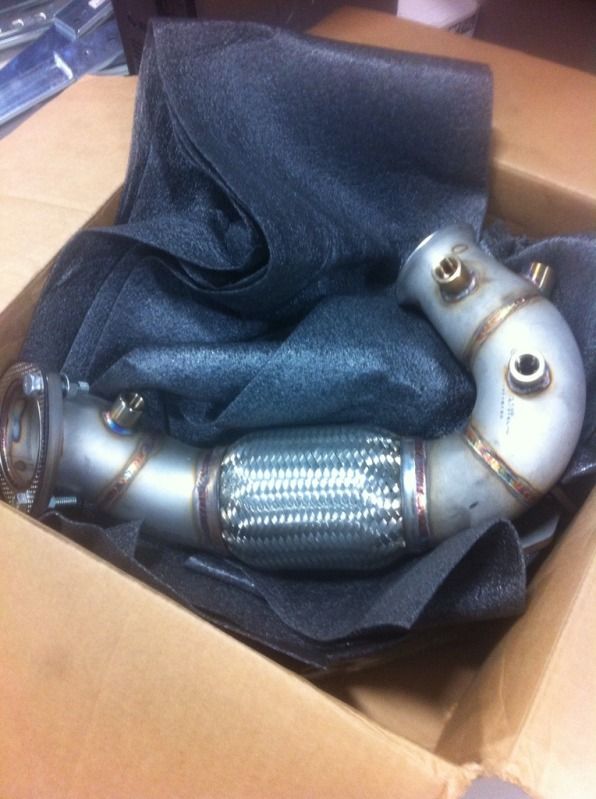 Links:
http://www.rawtekinc.com/TDI%20Downpipe.html
http://performance-diesel.com/index....products_id=16
Sixth Mod:
This is something special I decided to do. I was planning on at first doing black Vinyl on the roof. Then, I stumbled upon this decal for the rear emblem from a company called Klii Motorwerkes.
I loved the design and ordered it. I then got the idea of doing this whole pattern for the roof of the car. I spoke with the owner of Klii and he couldn't have been more helpful. He creates and prints his own designs. I had him expand out the pattern a bit so it didn't look as busy. It was expensive, but when Klii sent me a picture the other day of the product as it was curing, I think it is well worth it! I am looking forward to getting this in the mail in the next week!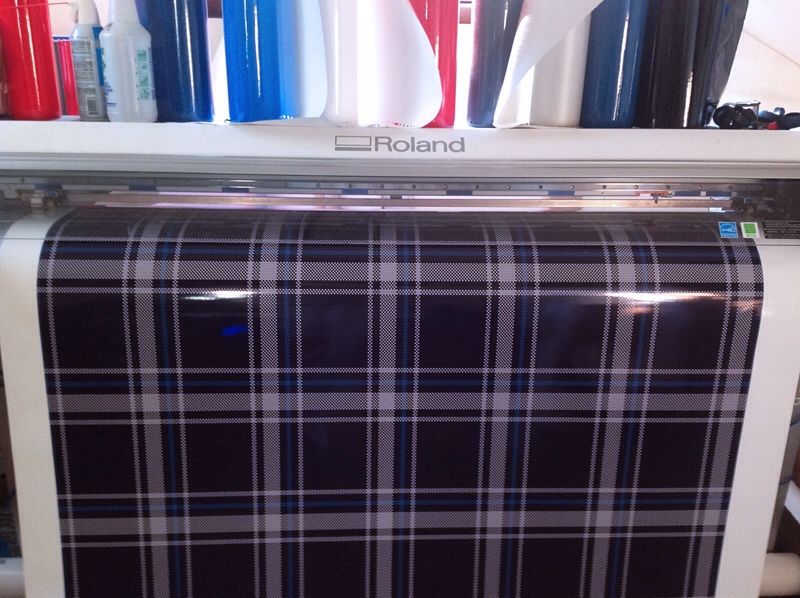 Seventh Mod:
I was drooling over these much too long and decided to order. Yes, they are the vacar reps. I couldn't bring myself to spending $700+ dollars on tail lights. So far, with a little trimming up of the tabs and adjustment screws on these lights, they came to a very good fitment! I love they way they look and couldn't be happier.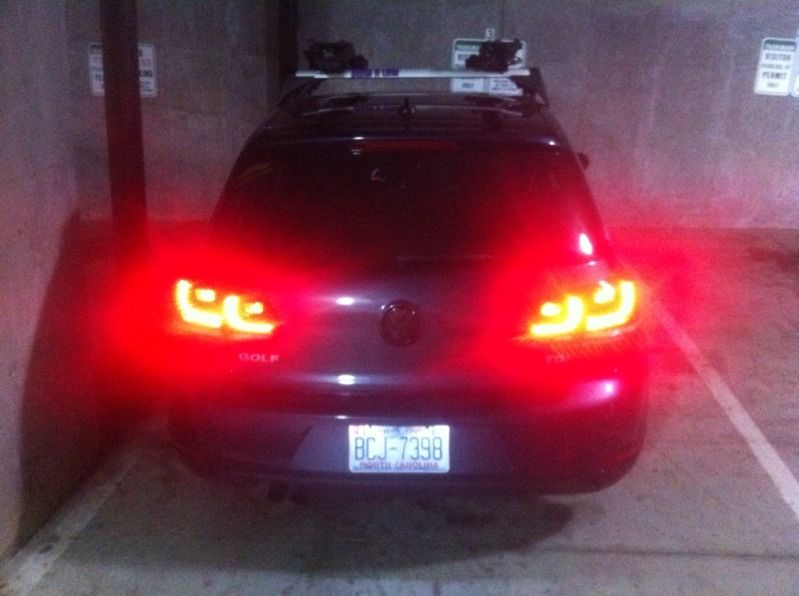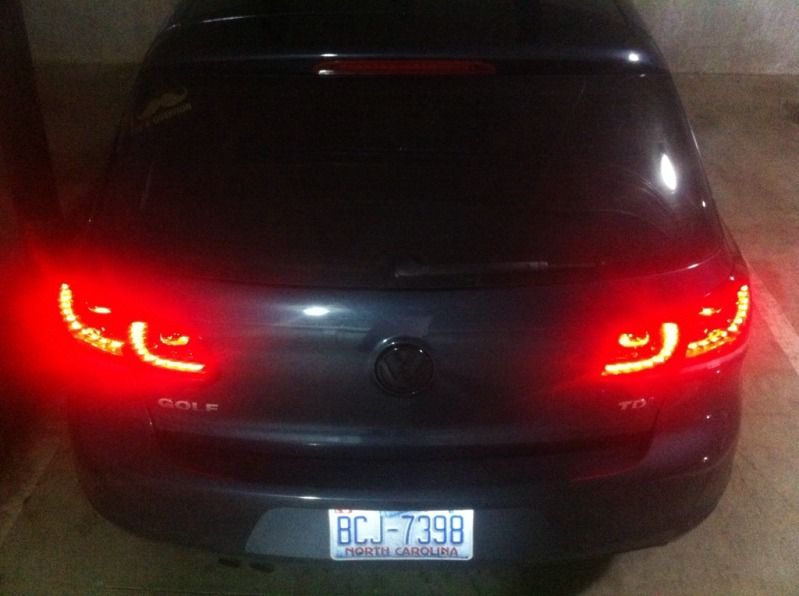 Well that's it for now folks! I will be getting the vinyl on next, then its off to my mechanic friend for a week so he can install the downpipe while I ship out the ECM for programming from Malone. Then wheels and tires!
Stay tuned for new updates!