GUYS...
As for the TFSI and FSI confusion.
Audi uses the FSI to stand for Fuel Stratified Injection. It is used for ANY Audi motor that has direct injection, which is all of them. Audi THEN applies a preceding 'T' to the motors that utilize forced induction in addition to the direct (fuel stratified) injection.
Got it.
The MKV FSI motors were simply labeled 'FSI Turbo' on the engine cover as shown below. To denote both direct (fuel stratified) injection and a Turbo.
The older Audis that also used the EA113 motor were marked the same 'FSI Turbo'.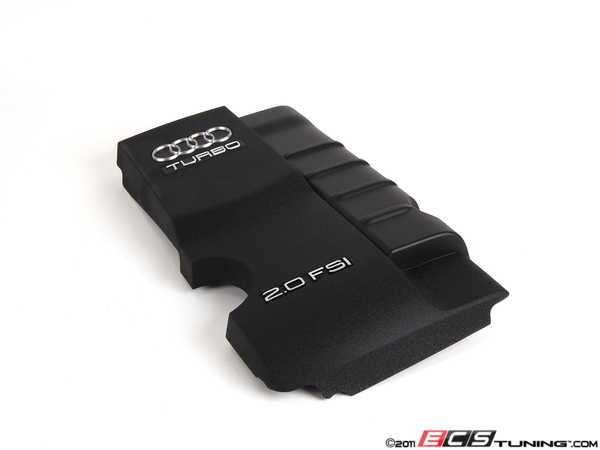 THEN, the newer Audis maintained the EA113 setup but added Audi Variable Valve Lift (Valvetronic) to them and simply dropped the 'FSI Turbo' nomenclature for 'TFSI'.
VW, moving from the EA113 (FSI Turbo) went to the EA888 which carried with it a TSI nomenclature.
FSI - denotes Audi direct injection
'T' - denotes Audi forced induction (Turbo or supercharged)
TSI - denotes VW direct injecton/forced induction
TFSI (Current Audi nomenclature for EA113) = FSI Turbo (Old VW/Audi nomenclature for EA113)
FSI (Current VW/Audi A3 EA888 nomenclature)