(FOR MOST RECENT POSTS/PICS, GO TO THE LAST PAGE!)
Hey my name's Lucas and I'm from Orlando, FL. I bought my BMP 2012 GTI Autobahn 2 door 6 speed on July 20th, 2012 and figured I'd start a build thread for the heck of it… thanks for looking around
Here's my previous ride… 2000 white Jetta 2.Slooow. Coilovers, wheels, roof rack, 4motion front valance, GLI skirts, etc…..
EuroTreffen 2010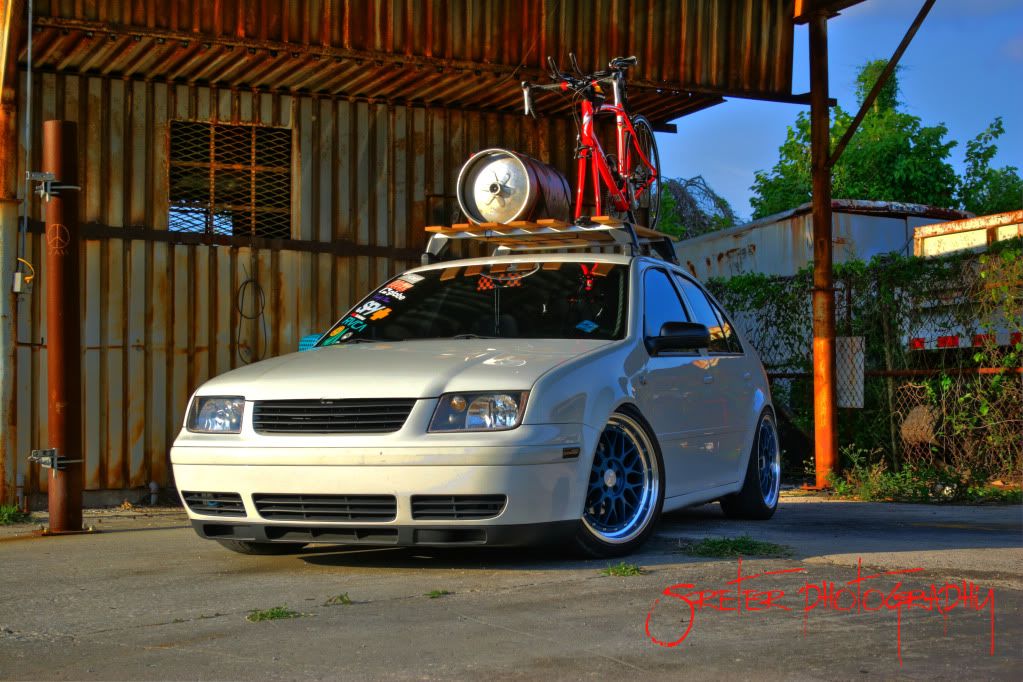 WinterJam 2011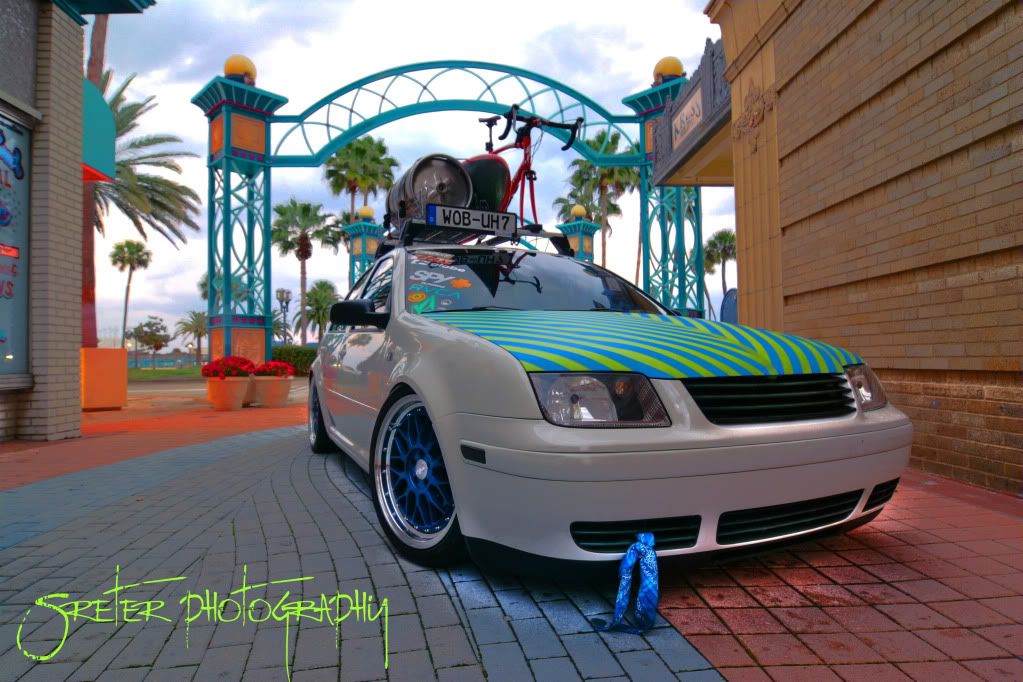 Random Photoshoot in Orlando (Early 2012)
My future plans for the mk6:
Performance:
~full exhaust, intake, stage 2 tune (maybe stage 3 later on)
Suspension/Wheels:
~Air ride – AirLift Slam XL/AirLift shocks front, SS-5 with Dorbitz D-Cups and AirLift shocks rear, Autopilot V2 digital management, and dual 444c Viair compressors
~ Some kind of multi piece wheels not really completely set on one set yet but considering some Work Equip 05's a buddy of mine is trying to sell me or if I decide not to do multi piece to do something cheaper probably 3SDM's 0.05
Exterior/Interior:
~OEM roof rack, Mk5 style side skirts (cant remember the name of the company that makes them…), front valance, eventually shave the front side markers and rear bumber reflectors, Golf R top badgeless grille, Golf bottom center grille, I'll probably do some interior work since I enjoyed doing it on my mk4 along with a bunch of my friend's cars…
Onto the pics…
7/20/12 -
Day of purchase (actually got it delivered to my job by the dealership bc I was having troubles with the mk4 and they took longer to get it in from Sarasota)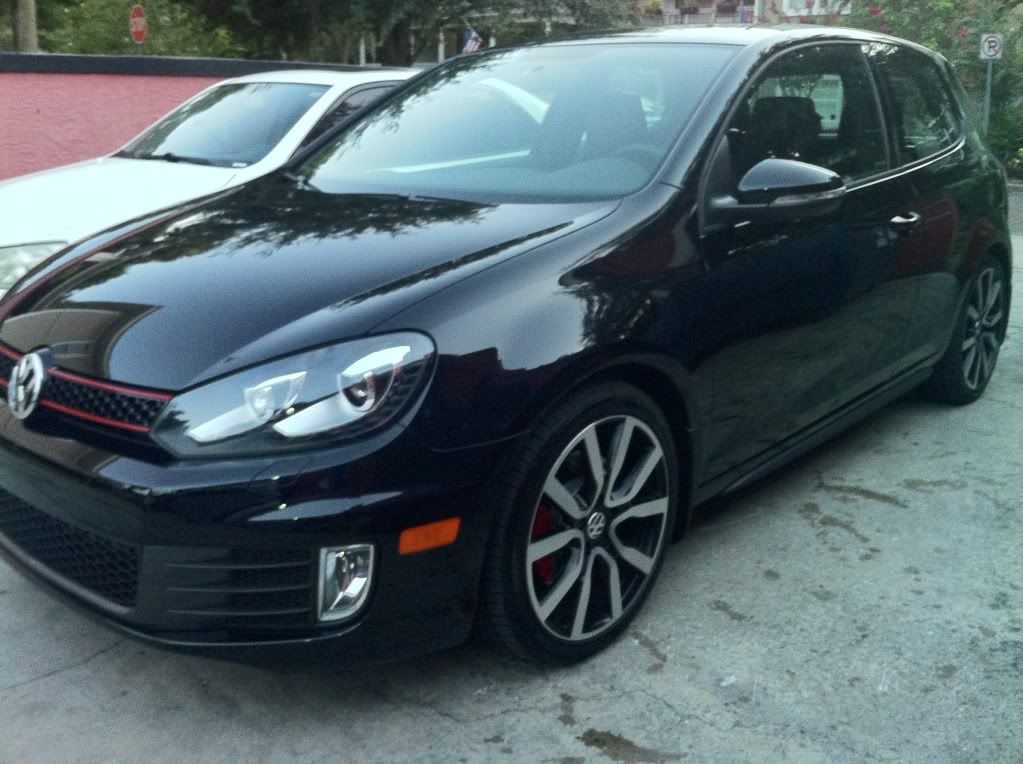 7/21/12 –
first full day with the car… tooks some pics around the car.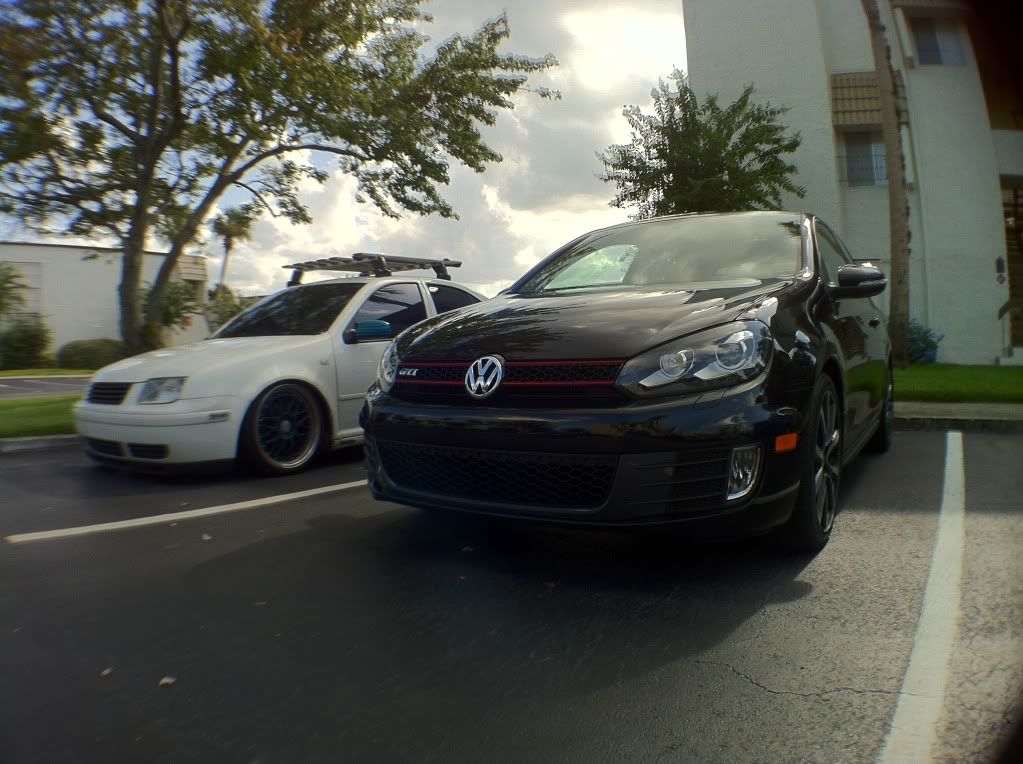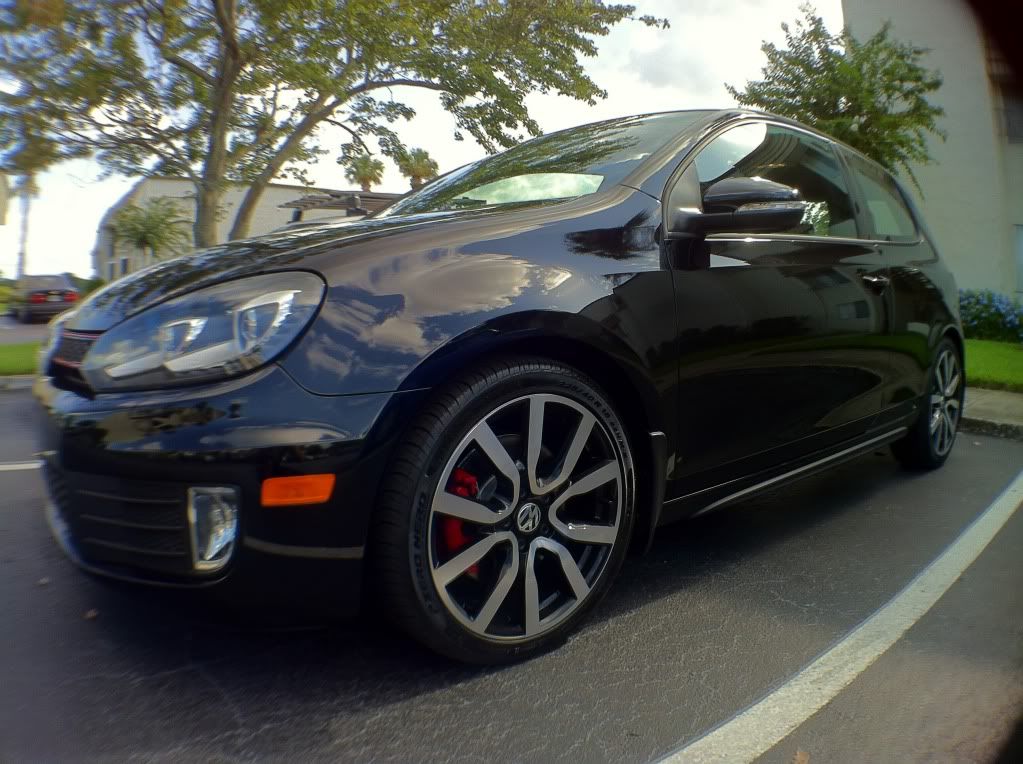 7/21/12 –
blacked out the front bumper markers and rear bumper reflectors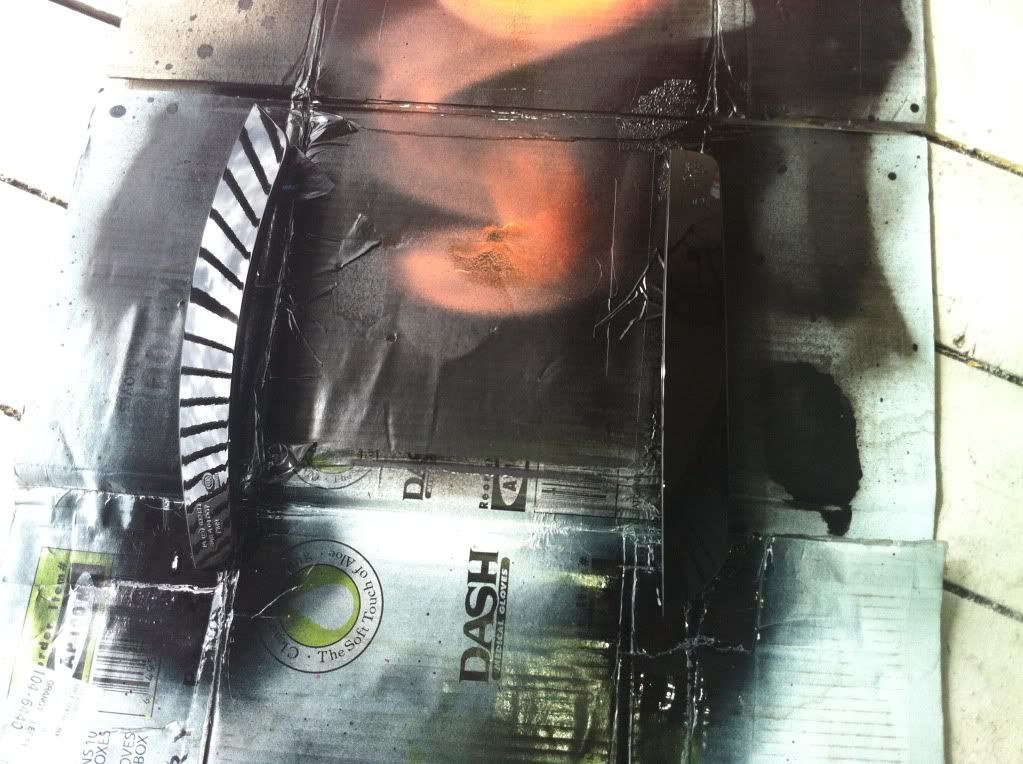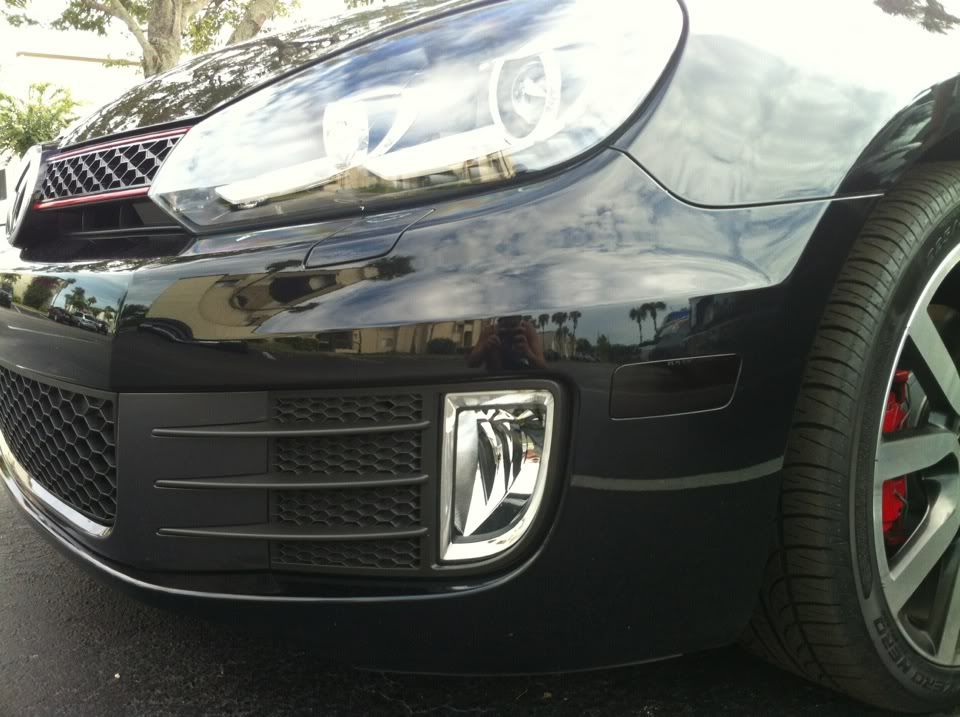 7/26/12 –
got the windows tinted (15% all around)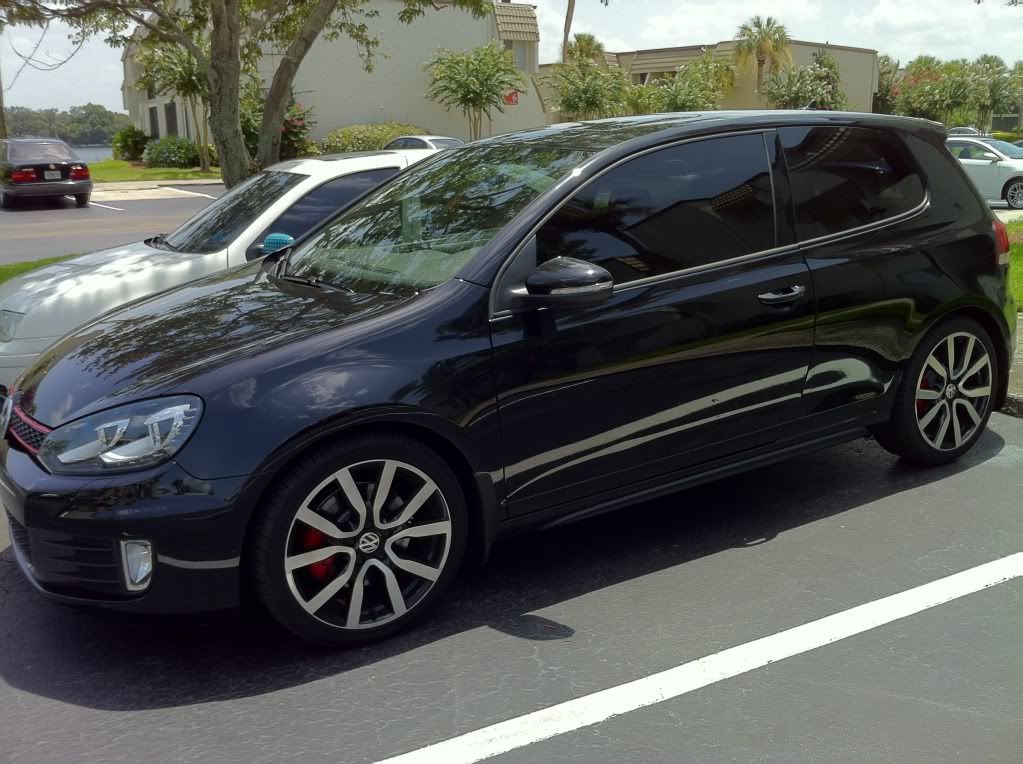 8/12/12 –
sold the Jetta so went on a little shopping spree
ordered a Newsouth Vent pod with boost gauge, Raceland 3 inch downpipe, Nuespeed P-Flo intake, and Forge DV.
8/20/12 –
Boost gauge came in the mail and installed it the same day
8/22/12 –
Forge DV and spacer came in (waiting to get the downpipe to do it all at once). MJMAutohaus just informed me the Nuespeed P-Flo is on back order… gonna be about another week till it comes in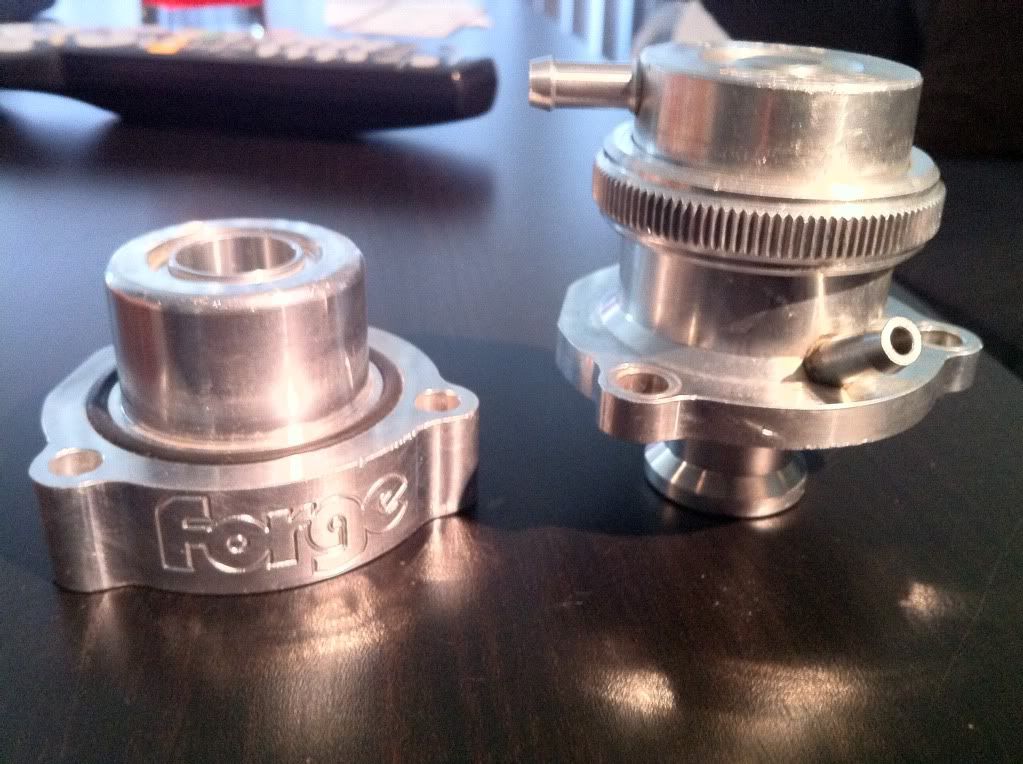 8/23/12 –
Raceland 3 inch downpipe arrived. Installed it and the Forge DV (not using the spacer… don't really care about it and actually not crazy about the Forge DV as it doesn't really do anything… not that I or anyone else didn't already know that. I'm a turbo noob so the little bit of slightly noticeable flutter sounds is alright).