Getting into this Tig a little more than I thought I would so I figured I would get a build thread together in case anyone else is interested in going the performance route with their 4Motion Tiguan. My goal for this build is almost exclusively performance.
Vehicle:
2010 Volkswagen Tiguan SE 4Motion Purchased 6/28/12: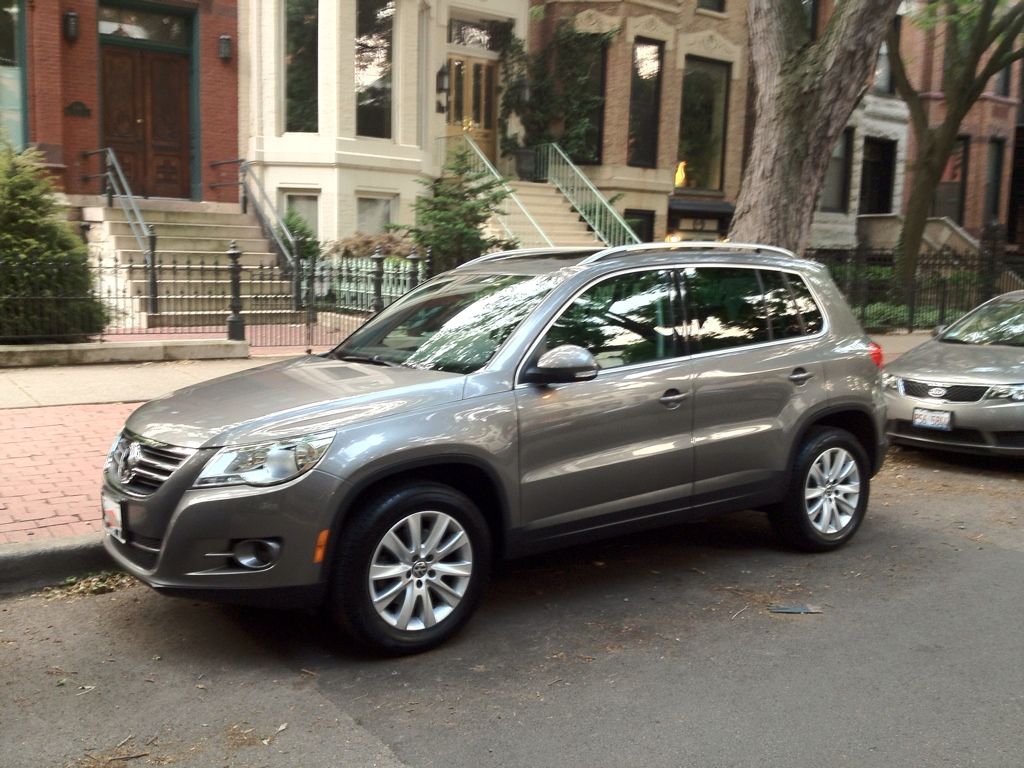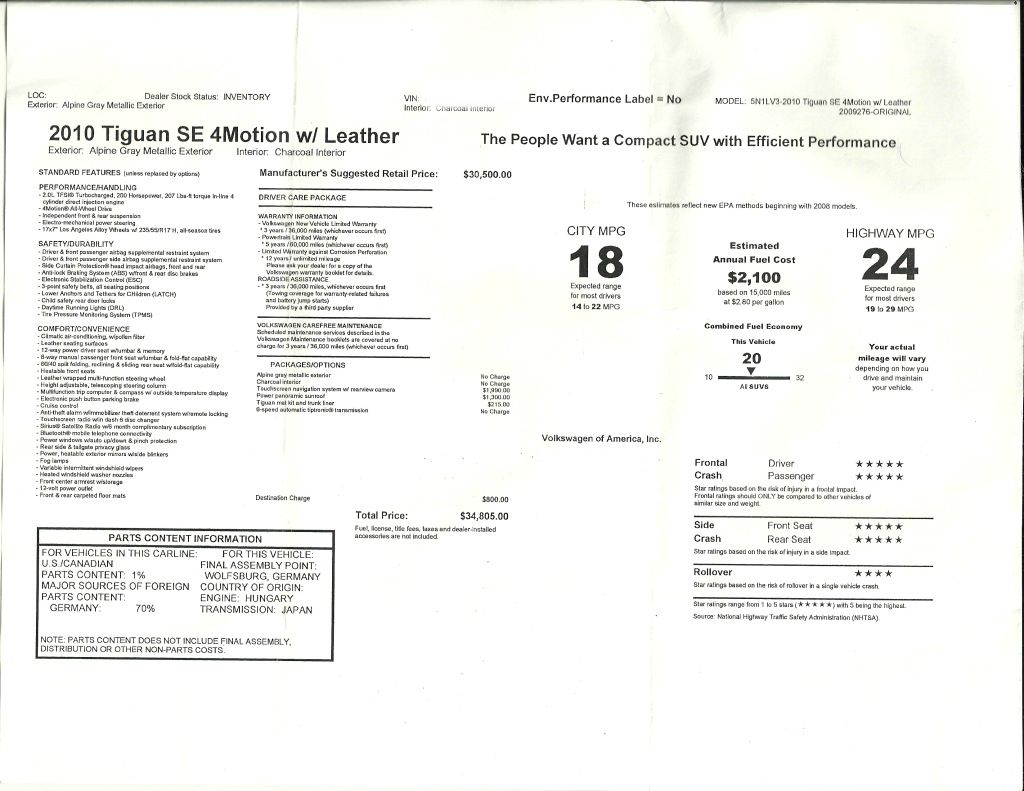 Modification History:
7/9/12
APR Stage 1:
Got this a couple weeks after trading in my APR Stage 2 MK6 GTI on this Tiguan. Performance was much better, but still quite a bit slower than the Stage 2 MK6 GTI. Obviously this had everything to do with weight, the standard tiptronic AT, and the 4Motion system. Needless to say, I needed more out of the vehicle to be happy.
7/30/12
Since the entire reason for trading in the GTI was to pull my pair of Yamaha VX Cruiser 1100 Wave Runners (2000lbs w/trailer) I obviously needed a hitch. Purchased and installed the following:
Curt 56200 PWM-ST Power Converter with Circuit Protection





Draw-Tite 75658 Hitch for VW Tiguan



Installing the wiring kit may not have been as simple as the VW module, but I get absolutely no bulb out errors, no flickering, and everything works perfectly.
8/1/12
APR
K04 Installed
Since I was wanting more out of my Tiguan and I was offered the price of $2500 installed, I went ahead and placed an order for my APR K04 kit. I chose at that point to run it with the OEM intake and downpipe to be 100% stealthy. Even most of the techs at the dealership couldn't tell that there had been a turbo swap done.
At this point I also added a K&N drop in filter and removed the deflector grate in the bottom of the air box.
With the K04 the Tig really moves. Coming from a past of 500whp+ vehicles though I still wanted more. This was a challenge considering my quest to keep things looking 100% OEM. I started running the APR 100oct file with Torco 100oct Race Fuel ($120 at every fill up!). This filled the gap I was feeling for the most part, but I still wanted more. That brings us to today.