Yes, I did it. Traded in the GTI today for a 13 Charger R/T. Some of you question my sanity, but it makes sense for me. Opinions are all different, and if you are here to troll, GTFO. I'm well aware of the weak points of the car, and will have intelligent discussions about it, but don't come in here calling me stupid and the car sucks and K04 would smoke it. That isn't the point.
The GTI was a a great car, for awhile. I really liked it, and had plans for K04 but then the problems started. Coil packs, mechatronics, wiring, water pump, etc. The last few months it spent a lot of time in the shop. So I went to my heart and got a V8 instead. Always been a V8 guy, and the GTI was a definitely an odd one in my ownership history.
Enter the Charger R/T. 370 hp 395 tq. Tons of standard features like remote start, uConnect (like Ford SYNC), keyless entry, touch screen stereo/HVAC controls, iPod/USB/aux inputs, SD card slot, satellite radio, steering wheel audio controls and voice recognition, LED tails, HID heads, heated sears/mirrors, etc. Only option I chose was wheels and tunes which adds 20" wheels, Beats by Dre audio (552 watts and woofer), sport mode (more aggressive shifting and throttle response), spoiler and paddle shifters. Only things I cared about were stereo and V8, so it helped to keep cost down. Won't go into specifics, but it lowered my payment about $100/month with no money down.
Couple pics: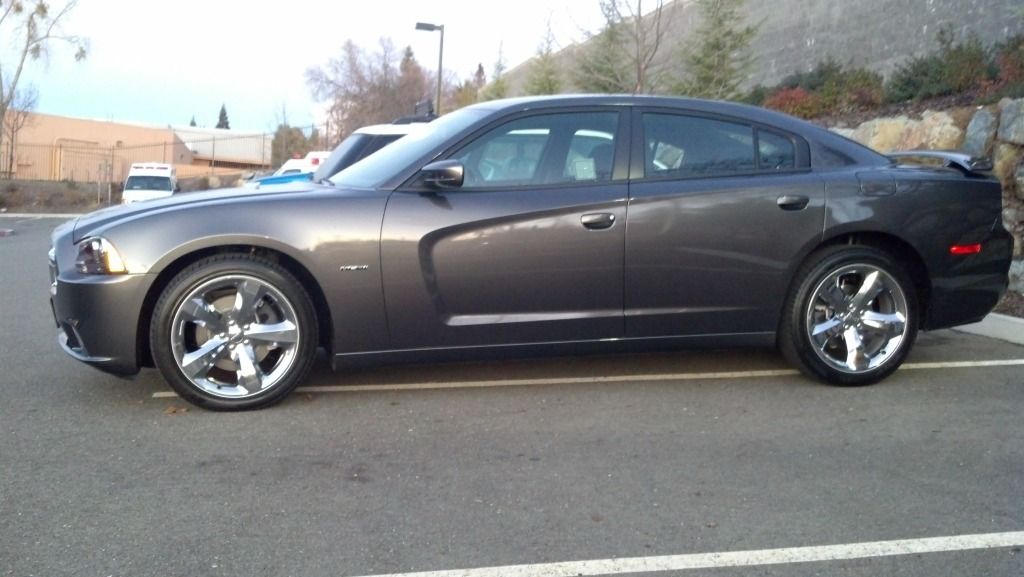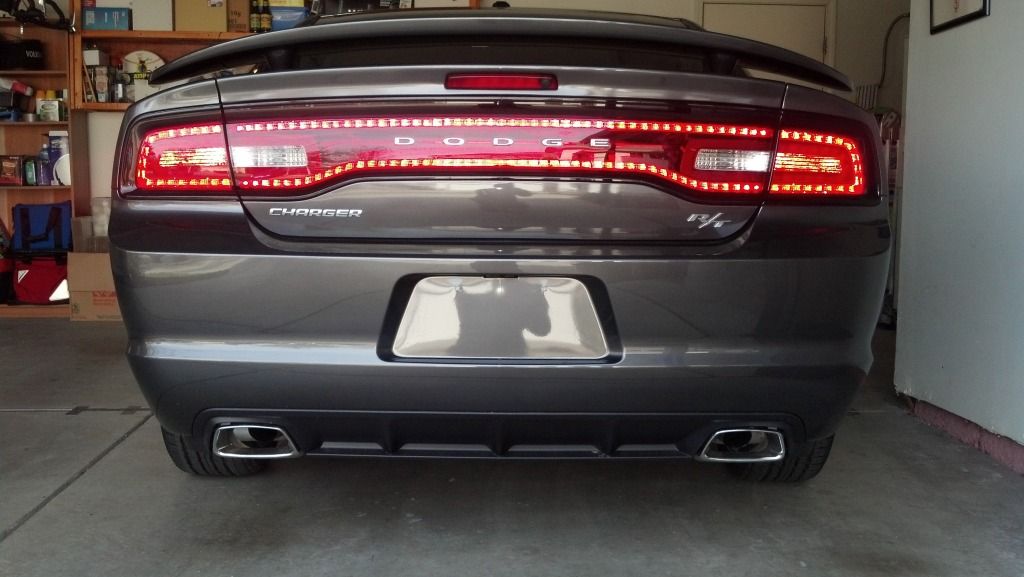 More will come. I will be ridding myself of the chrome (personally not a fan), add some stripes and of course performance. I love this forum, and will not go away. Sorry! I know some are interested in the progress of the Charger so I will give updates as I go.
And let the flaming begin....