I just want to throw this out there I purchased this tool last week right now it is sitting in my basement in its un-opened box.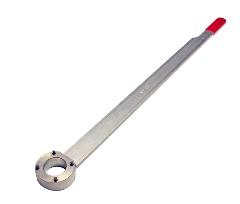 I am going to do the timing chain tensioner Job this week and after I am done with it I will pass it on to the next person who needs it.
I can save everyone the trouble on this, when I purchased its a silly process.
When I purchased it it cost $41.00 but they do not include shipping or tax on the, a few days later I got 2 charges on my account for this item one for $57 and one for $55, 4 days later after everything cleared the ends price was $55 and the $57 was put back into my account.
Being that I will only use this one time after I am done with it I will sell this for exactly how much I payed for it $55 shipped to your house. I don't want to make any money on this and I would rather not loose anything I just want to pass the tool along and I would say the next person who gets it do the same.
Let me know if any one is interested I will make sure to post it on here when I have the payment from that person. As it stands right now I will have it shipped out either Sat or Mon.