This is my review on Neuspeeds Front Mount Intercooler kit for the VW GTI MKVI requires absolutely no cutting or trimming of the metal bumper structure or bumper cover.
First off, I'd like to say that the quality of the Neuspeed Front Mount is top notch. The thing that stood out to me first were the welds on the intercooler. It looked like a bunch of shiny dimes laid out. Craftsmanship that Neuspeed is known for.
I was interested in this particular FMIC because it is a TRUE front mounted intercooler. I am not a fan of the stock location. Kind of crazy that they mounted it between the condenser and the radiator? Gotta love the Germs!
There are aftermarket IC kits out there, but they still utilize the stock location. Something I was hesitant on. When Neuspeed introduced their FMIC was taken back. It looked very well built and its backed by Neuspeed so I knew it was going to be quality. And who doesnít love the look of a lower FMIC? Haha
So based off the group buy from Supreme Power I ordered my Neuspeed FMIC. I placed my order Monday and received it on Thursday. WOW that was quick! All hardware was included: intercooler with rubber isolator mounting, billet mounting brackets, billet hose adapter, silicone hoses, constant tension hose clamps for installation.
All hardware: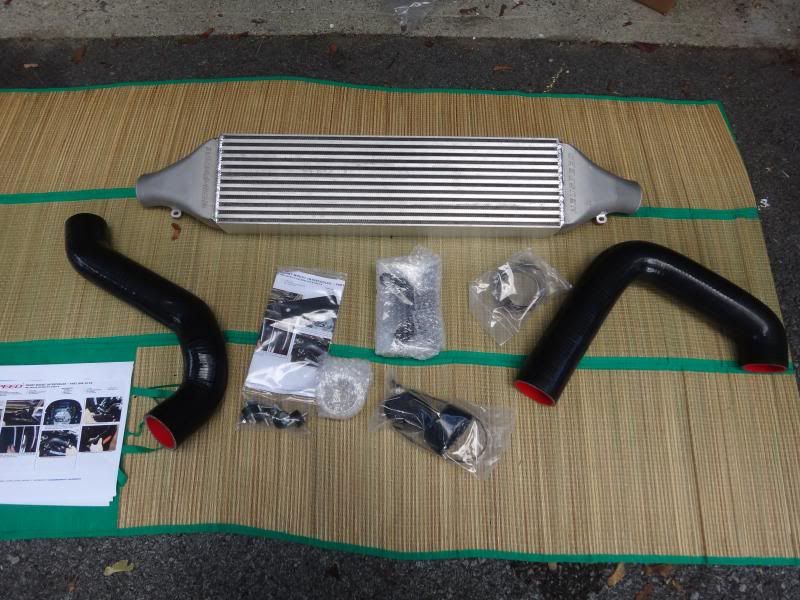 close up pic of welds and core: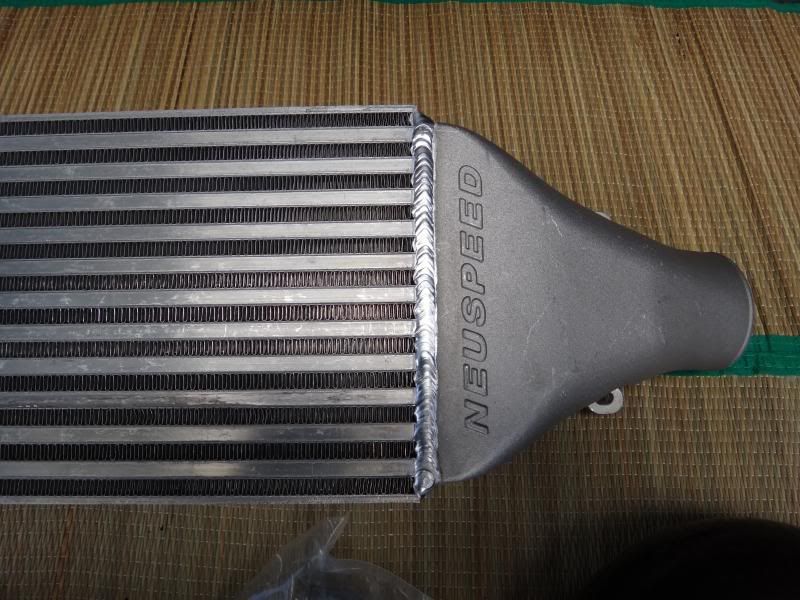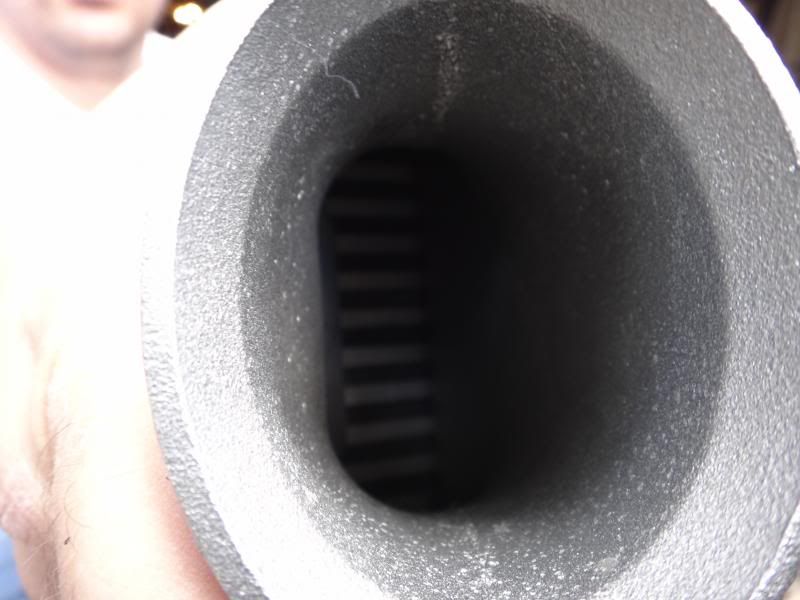 Installation:
This was a 4 outa 10 on difficulty. I am no means a mechanic but if youíve changed your oil before, installed an intake.. rotated tires... you are capable of doing this install. You can do this on your own but if you have friend helping itís a plus.
***Car will need to be placed on jack stands to make it easier for install or if you have access to a lift even better.***
1.Remove the Front grill. This is held on by 4 Torx (T-25) screws.
2. Now the bumper. There are 5 screws (T-25) that are located both sides in the wheel well. Underneath there are also screws that need to be removed, I recall there being 18 T-25's. Once all 10 T-25 screws are removed, now is a good time to ask your buddy for help. This is the tricky part, because you can risk breaking tabs on your bumper if not careful. What you need to do is pop out the ends on each side first. Again be careful! Once that part is done, you can remove your bumper. Don't forget to unplug your Fog Lights and Side Markers.
Should look like this:
3. At this point all you have to do is relocate the Temp senor and both horns. This is to make room for the front mount and also the intercooler piping. Don't worry, Neuspeed provides a new bracket for the horn and relocation for the temp sensor.
(*pic taken after install of piping but you can see the horn has a new bracket and temp sensor moved.)
4. Mounting brackets. I know the description stated, "no cutting or trimming.." But they didnít say anything about drilling! Yes, you will have to drill. Again, donít worry! It is very minimal, just two holes for the mounting brackets. The brackets are painted black which is a nice touch.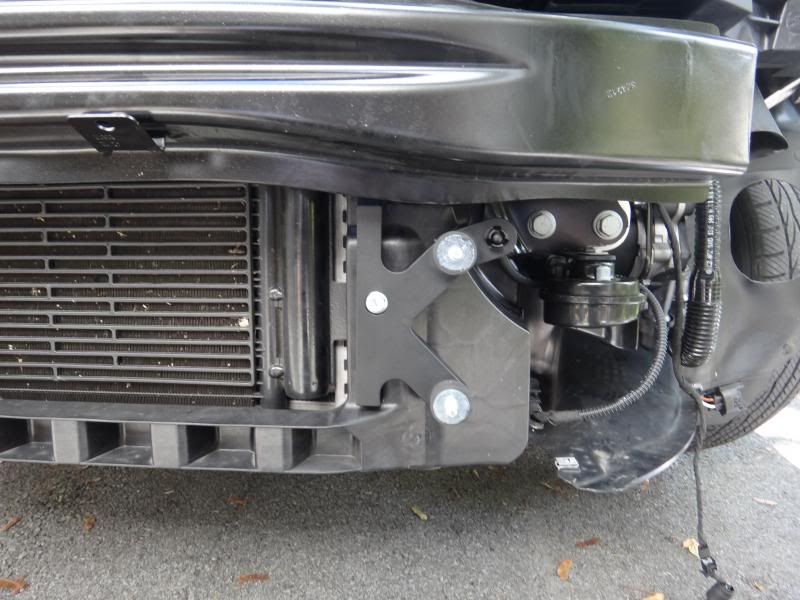 5. Mounting of Intercooler. This part is pretty straight forward. There are 4 mounting holes that line up to the brackets. Mount the intercooler and you are set!
6. Remove all the stock IC piping to get ready for the Neuspeed IC piping. Install supplied piping making sure fitment is nice and snug.
Use supplied tension clamps to lock in place.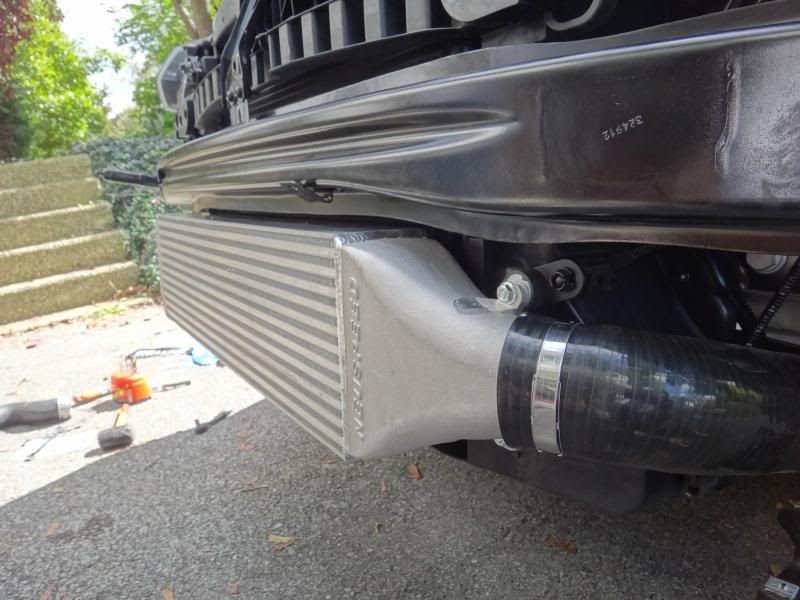 leftover tape
7. Since we are not utilizing the stock intercooler, Neuspeed has supplied "block off caps" from their kit.
(Neuspeed also sells a intercooler delete, but I wasnít too worried about fully deleting my stock one for the time being. I look to do so in the future.)
The caps fit perfectly with a zip tie to keep it extra secure.
NOW WE ARE DONE!
Put bumper back on, hook up fog lights, side makers all screws and grille.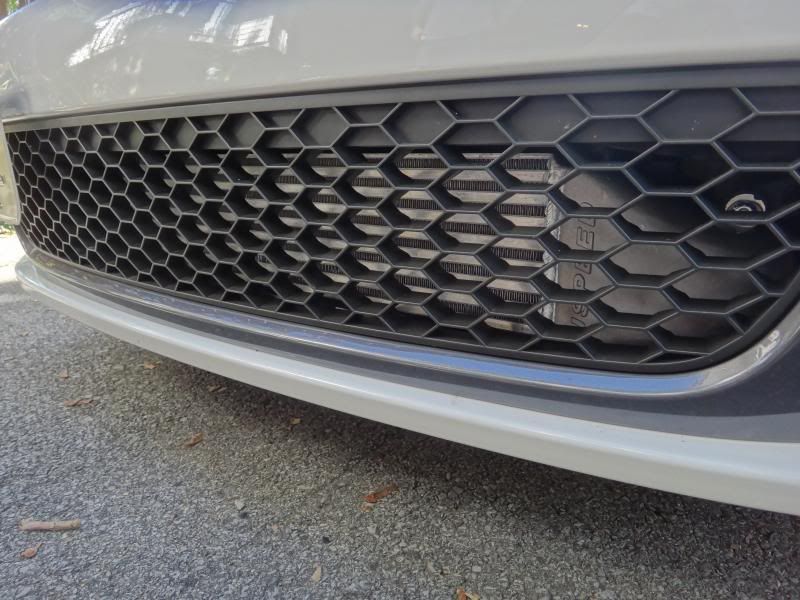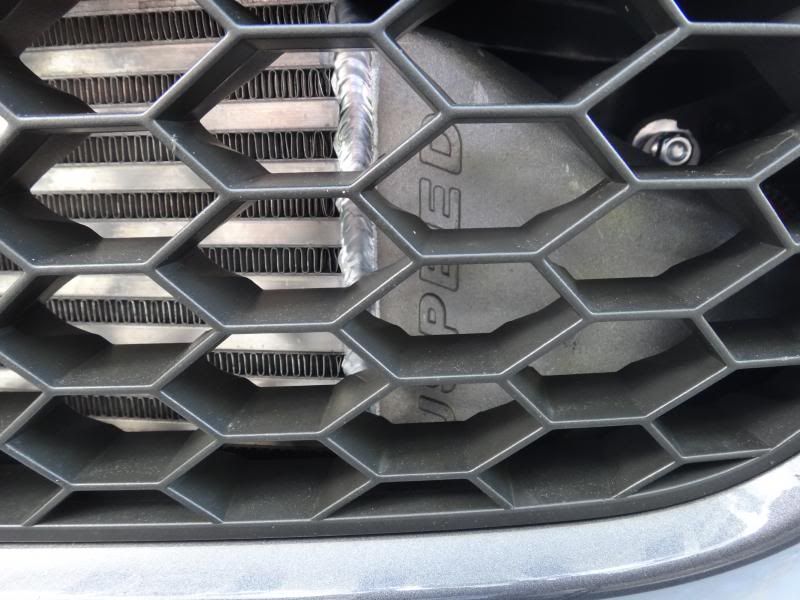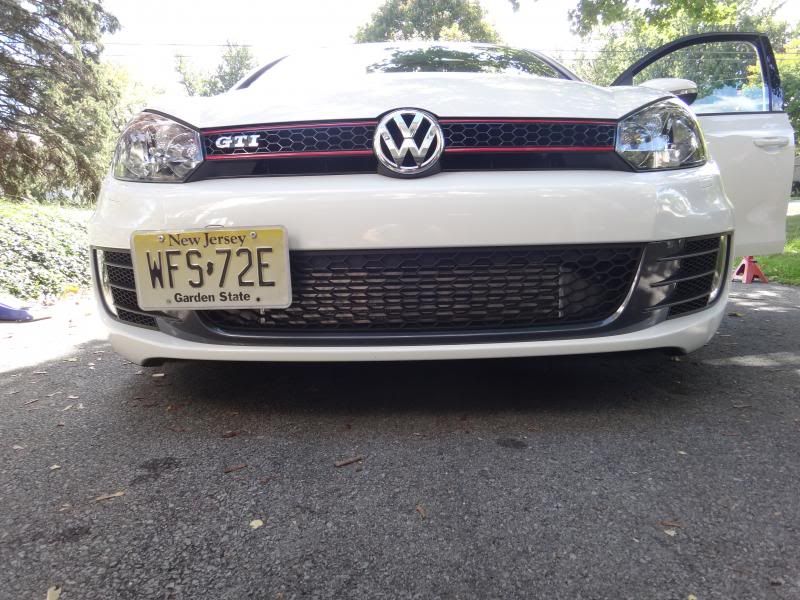 First Impressions:
So my car is a 2013 with APR Stage 1 and an Injen CAI intake. This being my first go at the new IC I can tell you that I do feel an improvement. The turbo feel is much more constant. There is a noticeable reduction is turbo lag.. itís just a constant pull. A little more turbo spool sound as well.
Day of install was a sunny 75 degrees and the car felt great. The next morning on my commute to work it was 51 degrees out
WOW. Car was pulling and wanted more. Iím not trying to make this sound like this is the best thing since Mila Kunis, but it was definitely a change in the way car felt. Now with the IC, I think it compliments my stage 1 tune. The power is there.
I would like to see how my car performs with a TBE, Stage 2 tune and then when I go K04 or even Stage 3. It is rated for 450hp. The Neuspeed FMIC itís a quality piece. I am truly happy with the fitment and all the positives I stated above.
Is this FMIC for you? That is for you to decide. I went with Neuspeed because I wanted to get away from the stock location intercooler setup. What better way to get air into your engine, but by directly from the front of the car. Its constant air pushing through.
Logs:
Some more pictures, car is running great!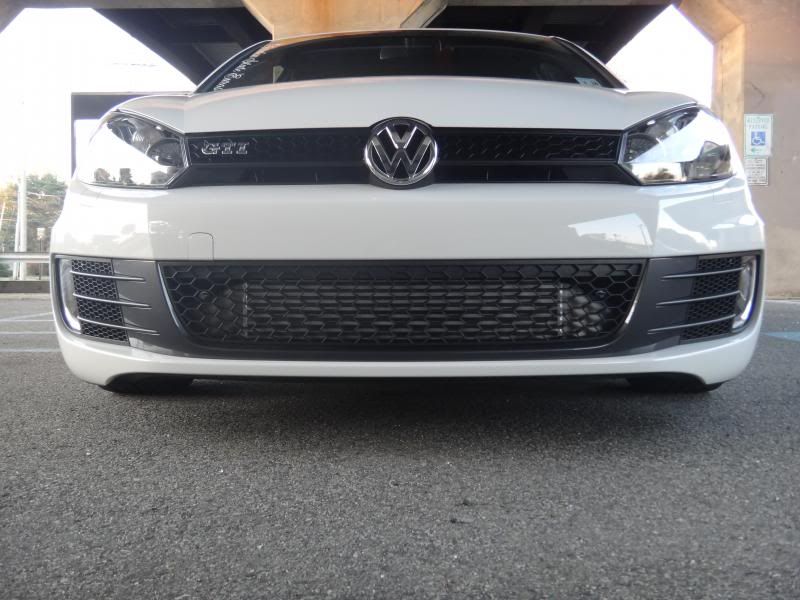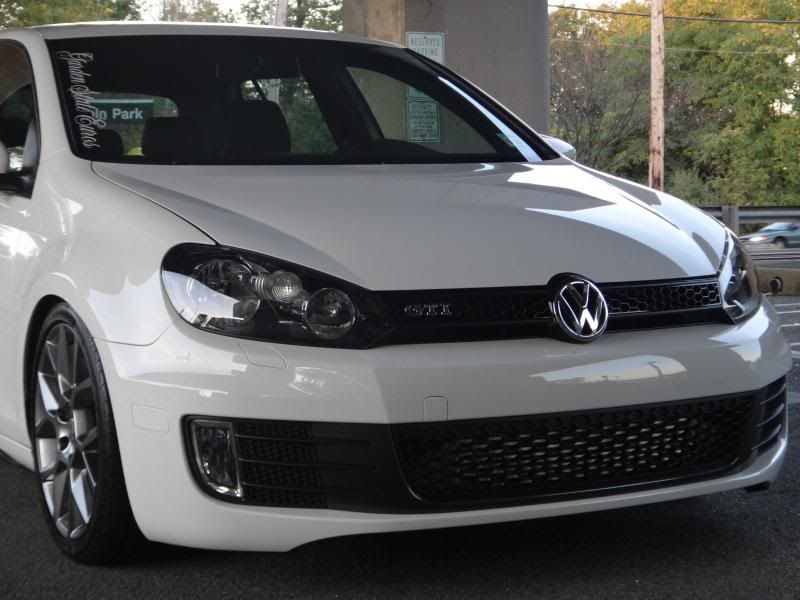 2013 CW 4dr 6spd
|
APR
Stage 1
|
Neuspeed FMIC
|
CAI Injen Intake
|
NGP Type 1 Coils
|
HPA 75A mount
|
Newsouth Vent Pod Boost Gauge
|
42DD Boost Tap
|
3000k HID Fogs
|
OEM Golf
.:R
Tails
|
more...