I just purchased my 2013 GTI Autobahn DSG in September and damn, the mod bug hit hard. I searched nation wide and found a killer deal on the exact configuration i wanted with 244 miles on it in California. Had it shipped to my door for about $7k under sticker price.
Heres how it sat the day I bought it.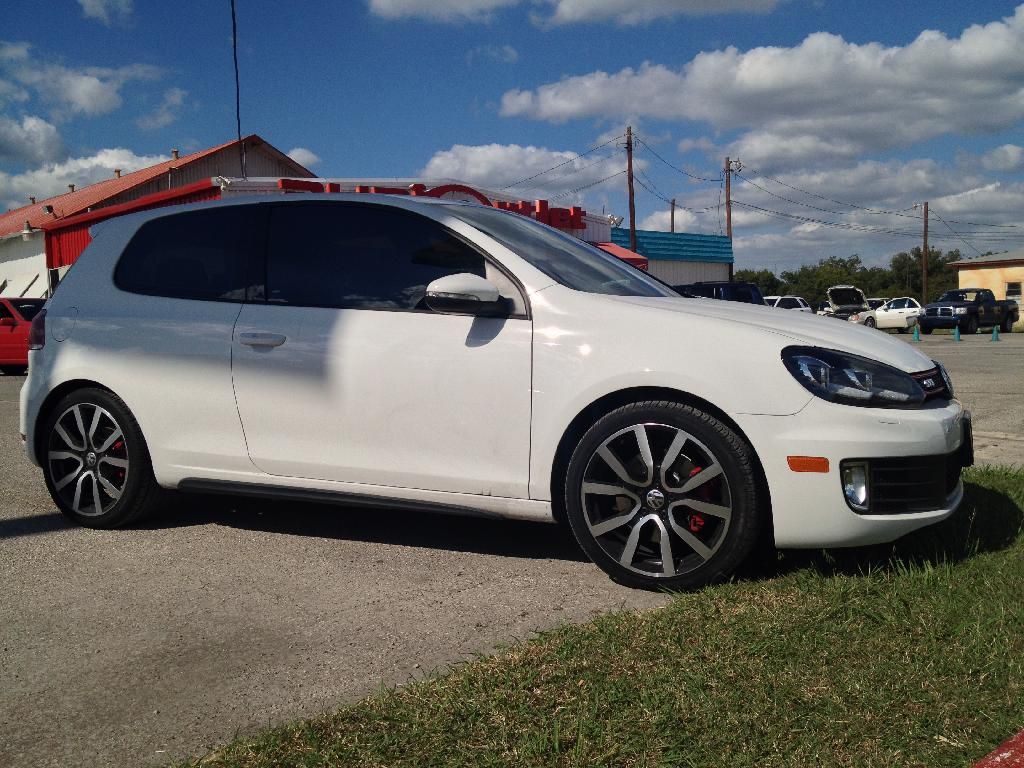 About 2 hours after owning it, I installed my LED tails and removed Soundaktor. A few days after, I plastidipped the wheels with 4 coats of matte black and 2 light coats of gold metallic. I really like how this came out. We also stripped the old tint off and applied Madico WINCOS film to every piece of glass including the windshield.
Also went Unitronic Stage 1+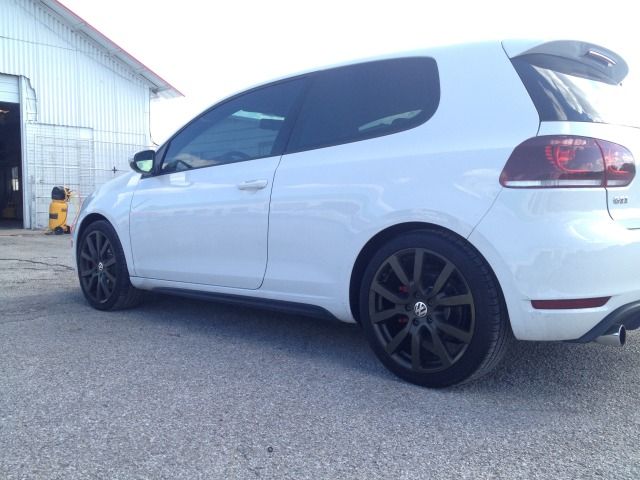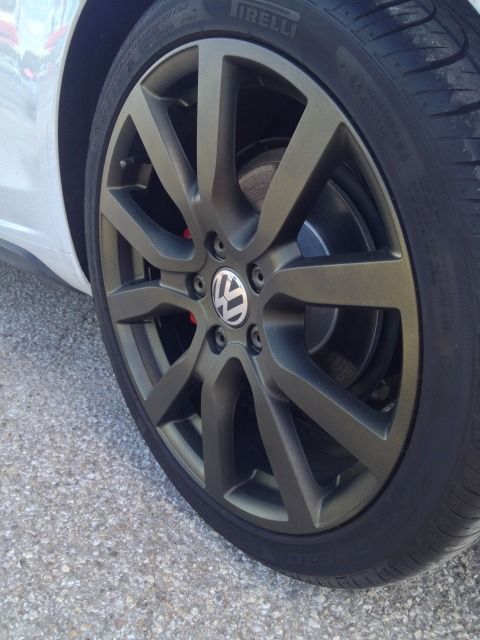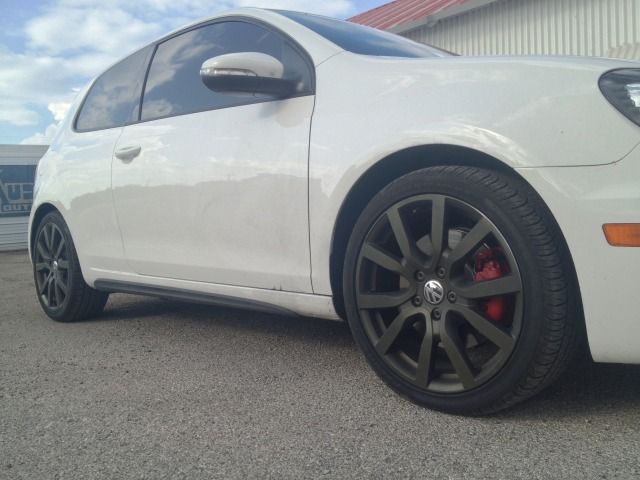 In October, added H&R Front/Rear sway bars and DG MT Springs.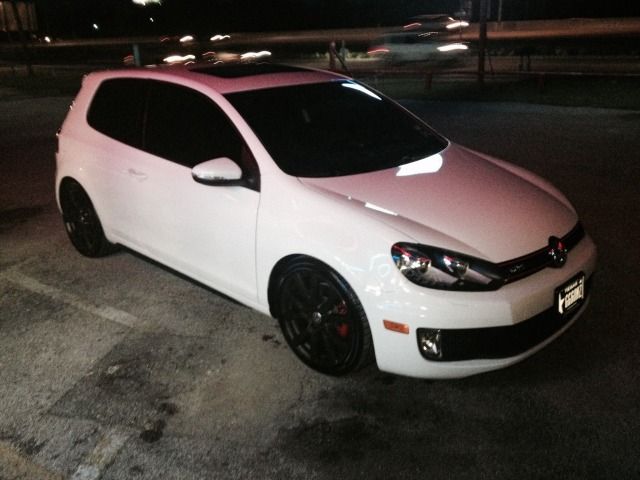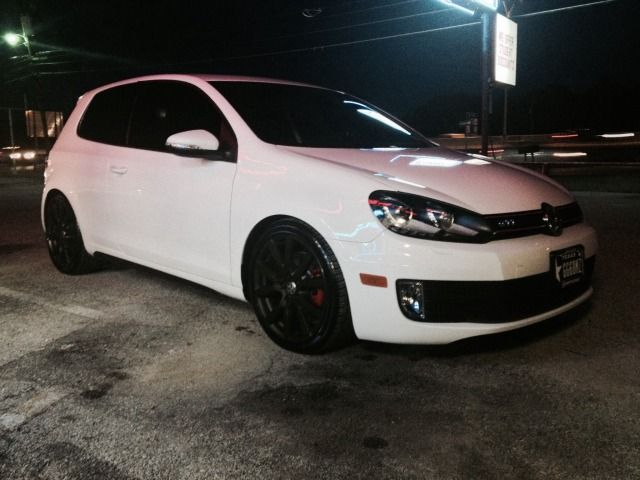 Added some custom powdercoated Yakima Whispbars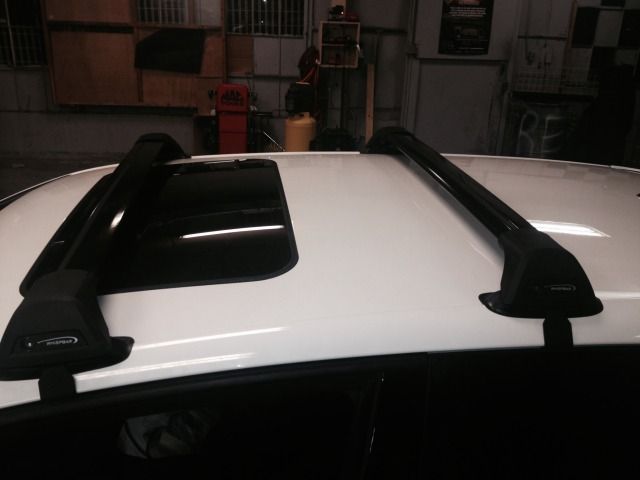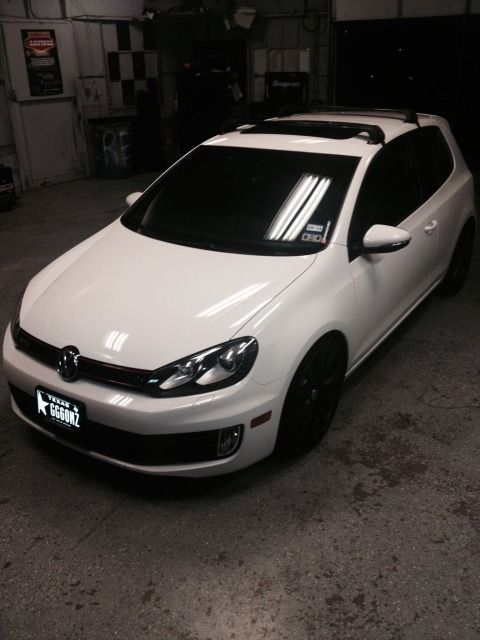 Finally decided to start on the very long road to high fidelity SQ. This car will be my IASCA competition car and the goal will be optimal sound quality.
Equipment used will consist of:
iPad mini connected to Pure i20 for optical output.
Alpine H800/C800 processor and controller
Illusion Audio C6 components
Illusion C12
JL Audio HD900/5
JL Audio HD600/4
Stinger Battery.
Here is the current progress. I made a very temporary amp rack simply to hold the equipment until we could do a full overhaul of the back end. This will all be cleaned up and hidden under covers in the near future.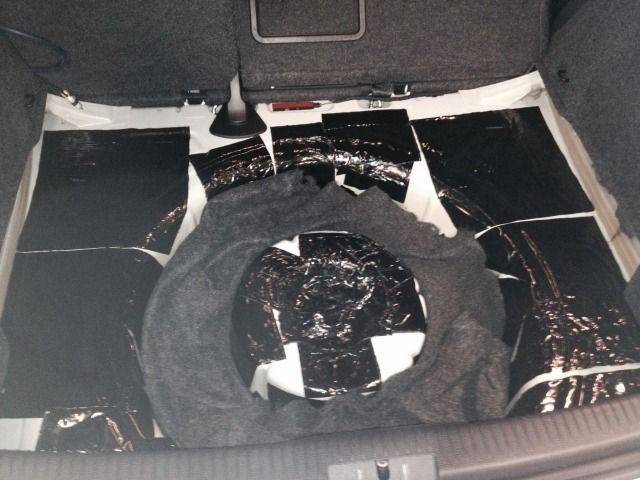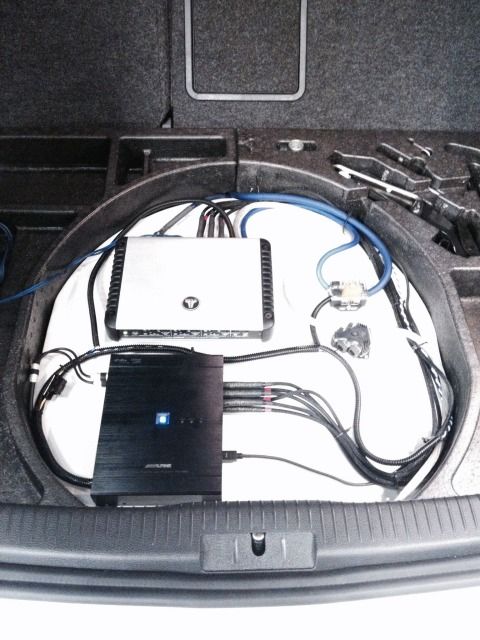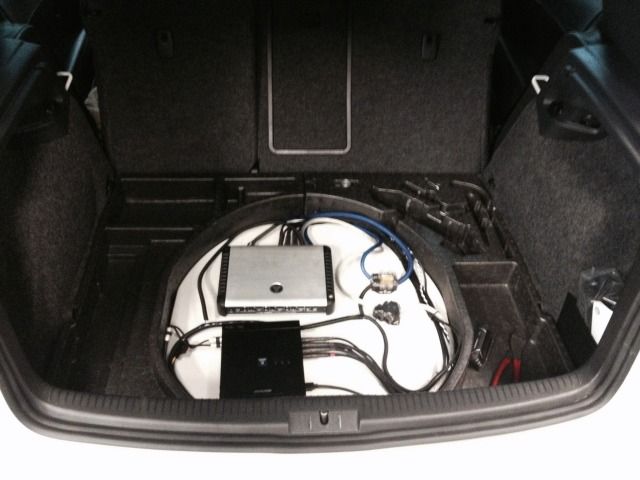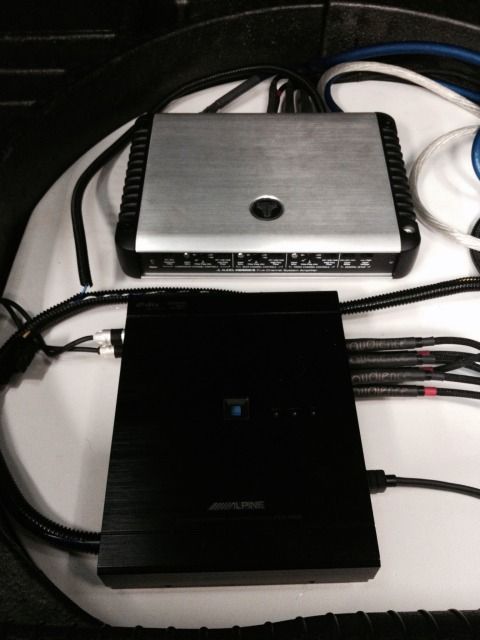 Here is a shot of the C800 controller. This allows me to fully control my external processor which allows independet control of each speaker with active crossovers, time alignment, and EQ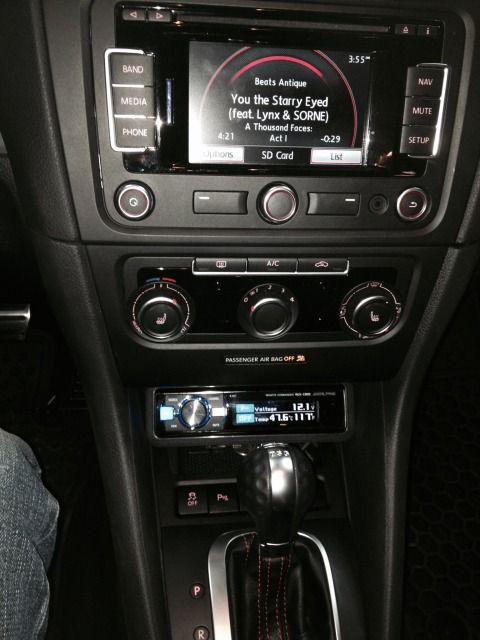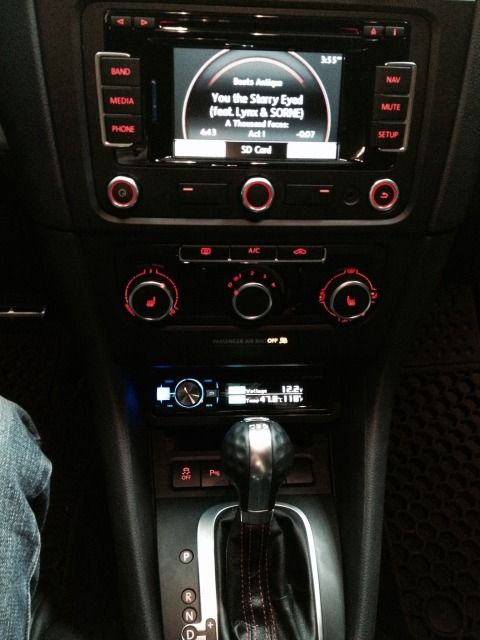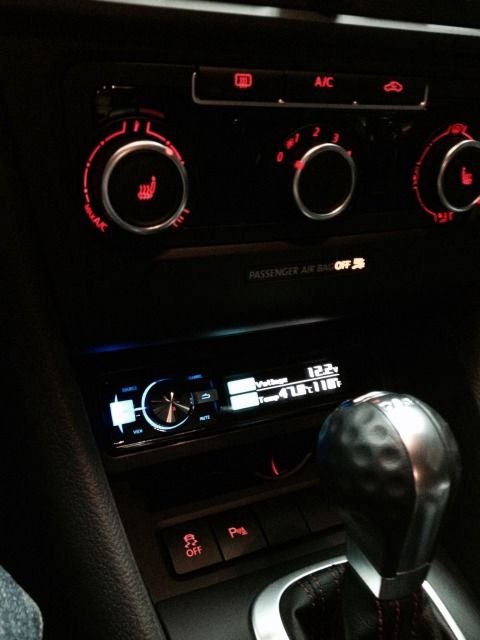 Now for the fun part. My original plan was to install an Alpine S928 8" touch screen but after consideration, ive decided to mod an iPad mini into the dash. This will be fed optically right into my processor for the cleanest possible sound. I will be able to retain OEM Steering wheel controls and bluetooth as well.
Here is the unit that will help me extract a purely digital signal.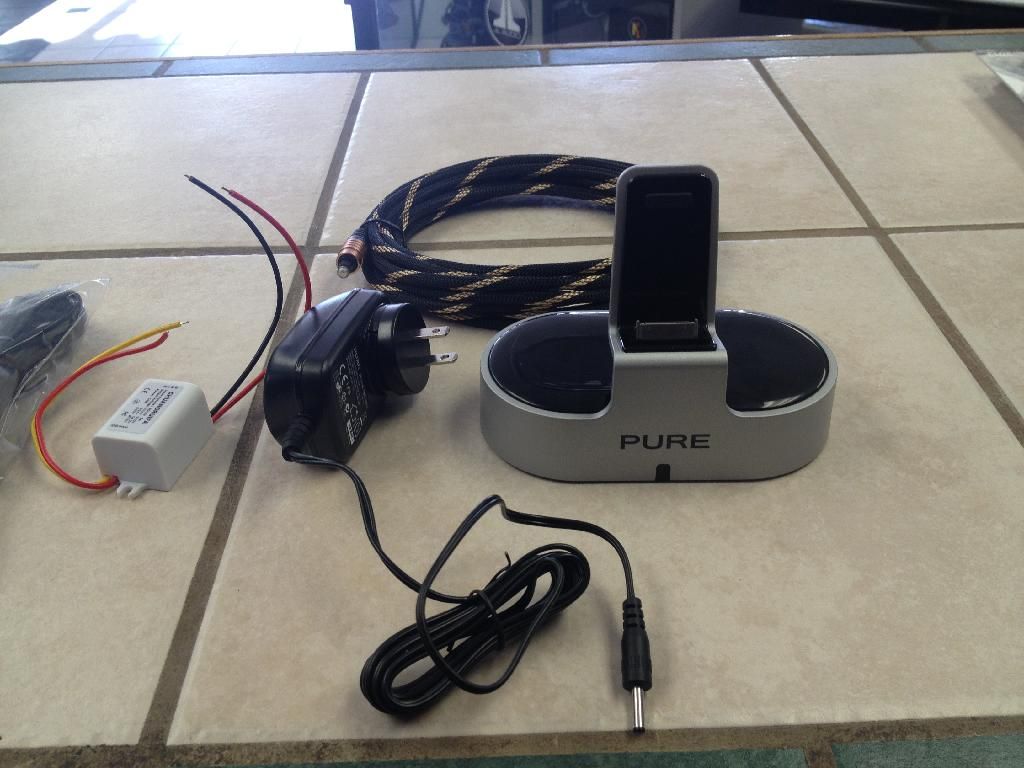 Some custom modification to slim it down and help it to fit behind my dash, as well as convert to a lightening connector.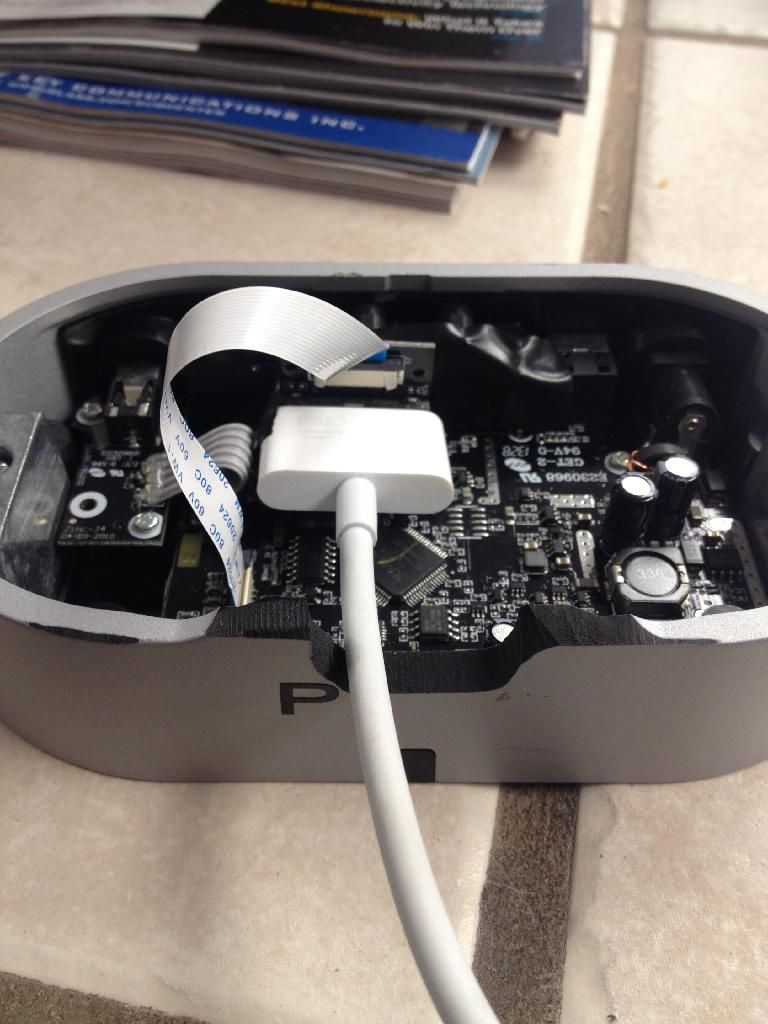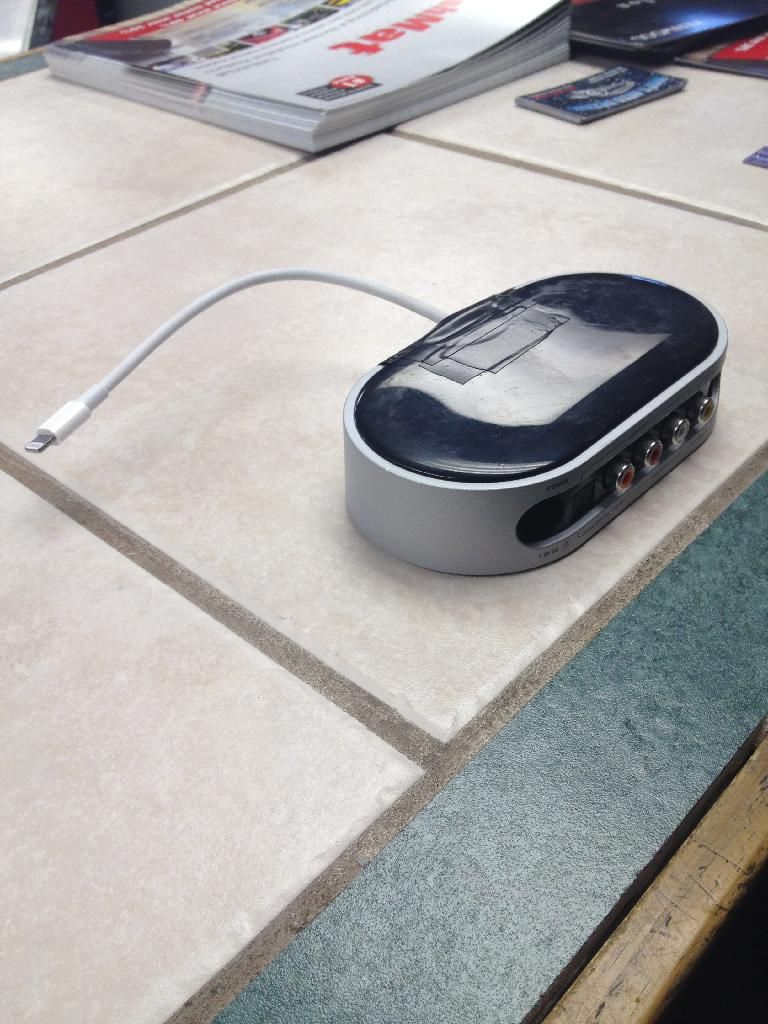 Taking some frequency response measurements of the cabin to help with the tuning process. Running a Dayton EMM-6 through my Scarlett 2.2i interface onto my macbook Pro. Software used is Fuzzmeasure. Neadless to say, the FR looks like a roller coaster right now.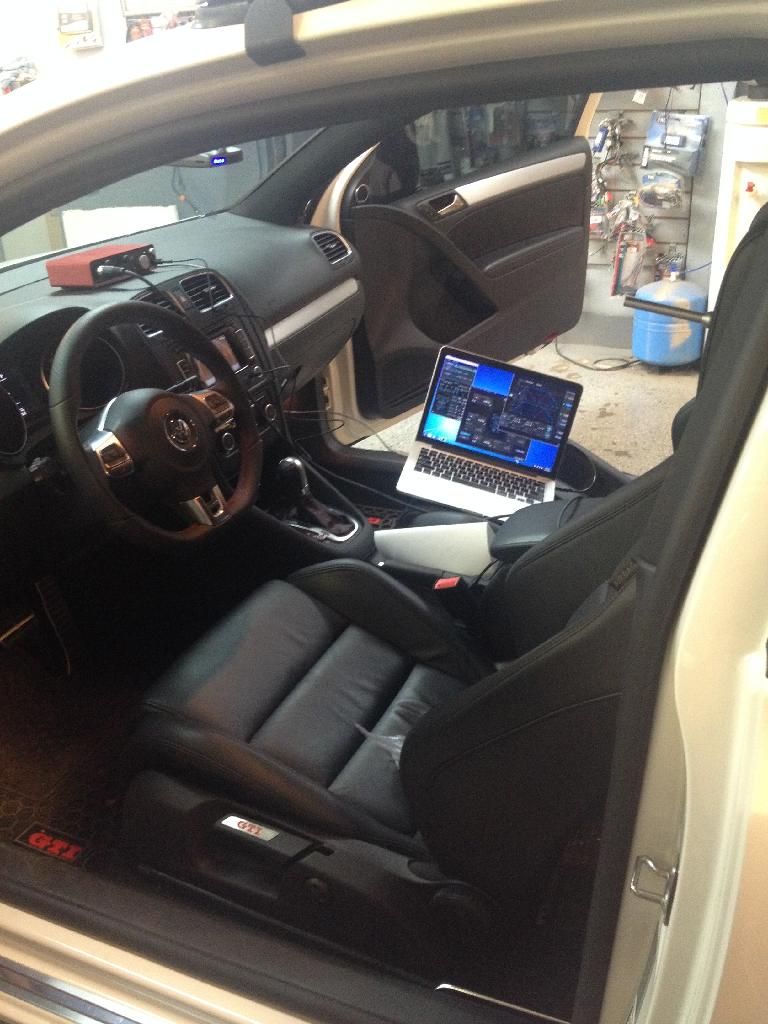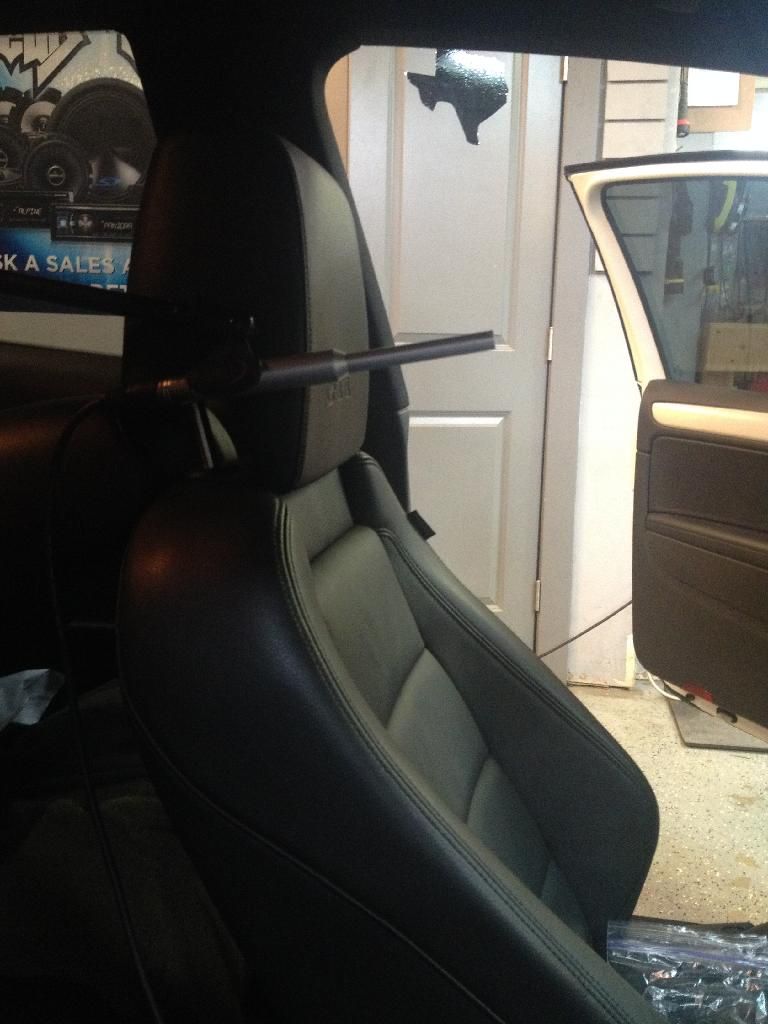 And the soon to be GTI radio