Hello everyone and welcome to my build thread. Picked her up late March from VW Garden Grove. 2011 Golf TDI, Candy White, 2 Door, DSG, Sunroof, Dynaudio. Goal for this vehicle was to be a daily driven show car. Through the connections I've made building up two other show cars and as co-director for Europrojektz, I already had plans and sponsors all lined up and ready day one from picking her up.
So here she is stock and naked: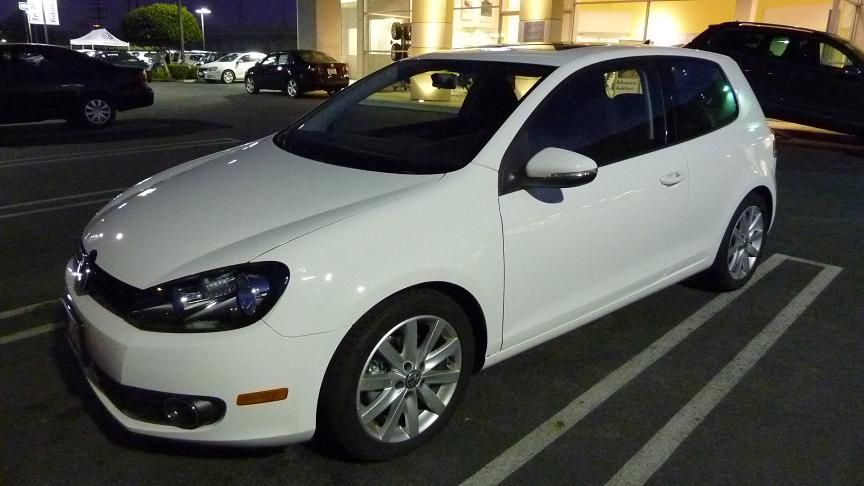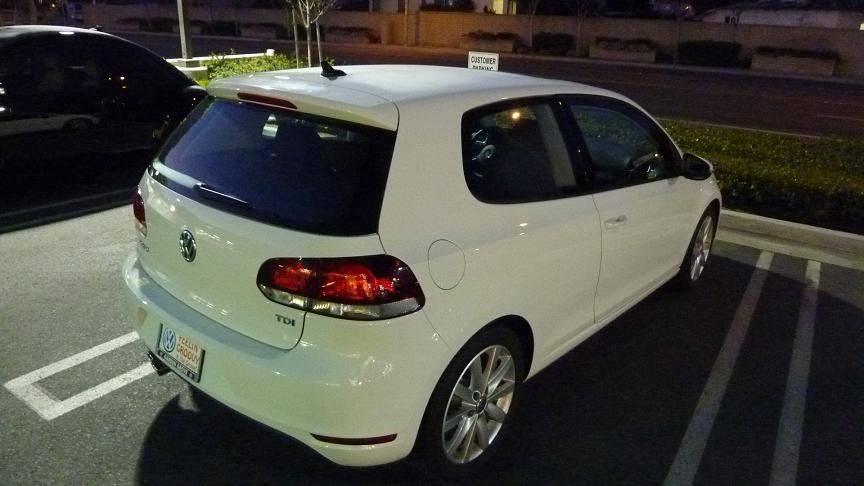 First thing I did was take her in to get the windows limo tinted (Johnson's Greystone titanium film) and debadged the Golf.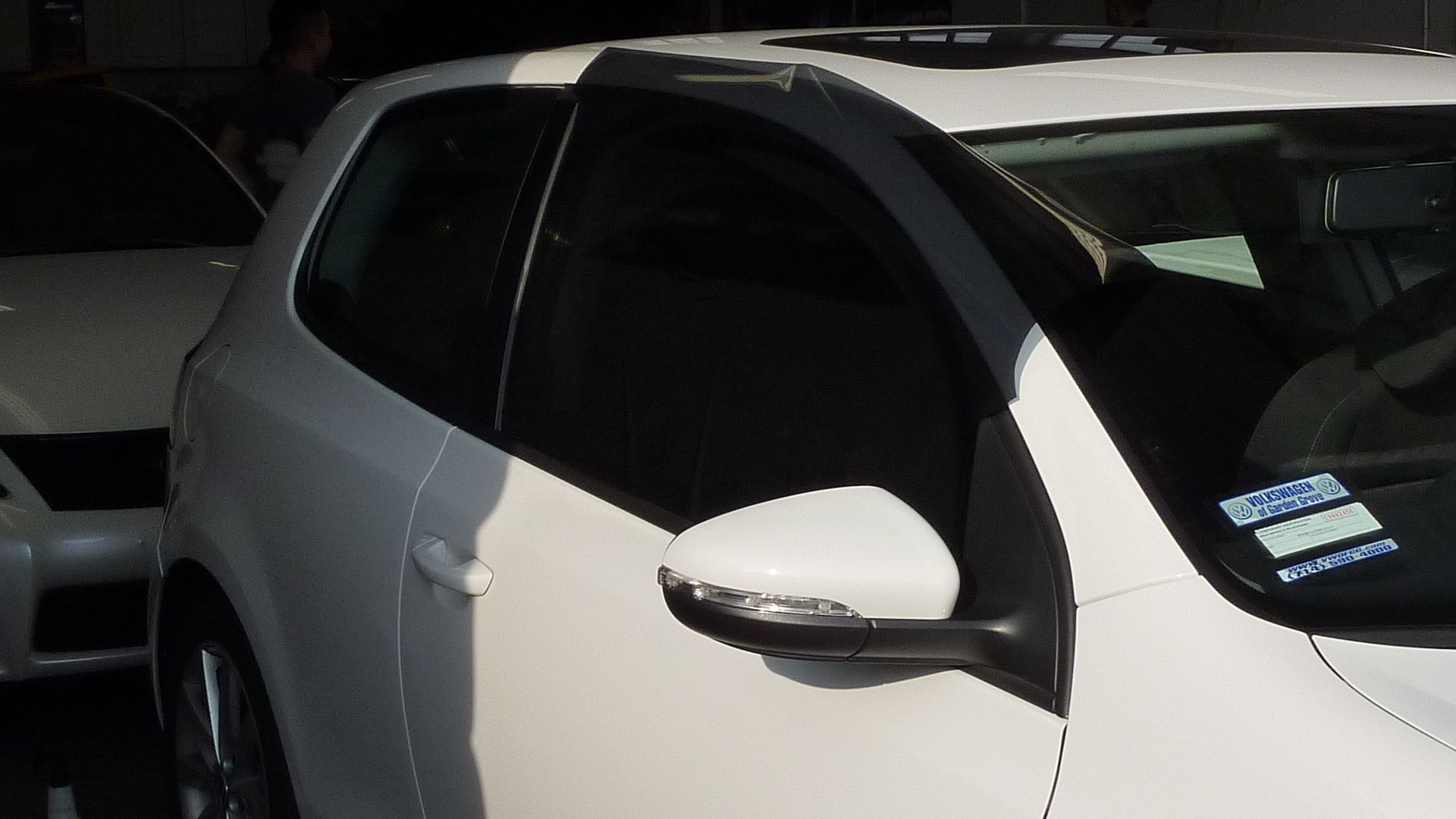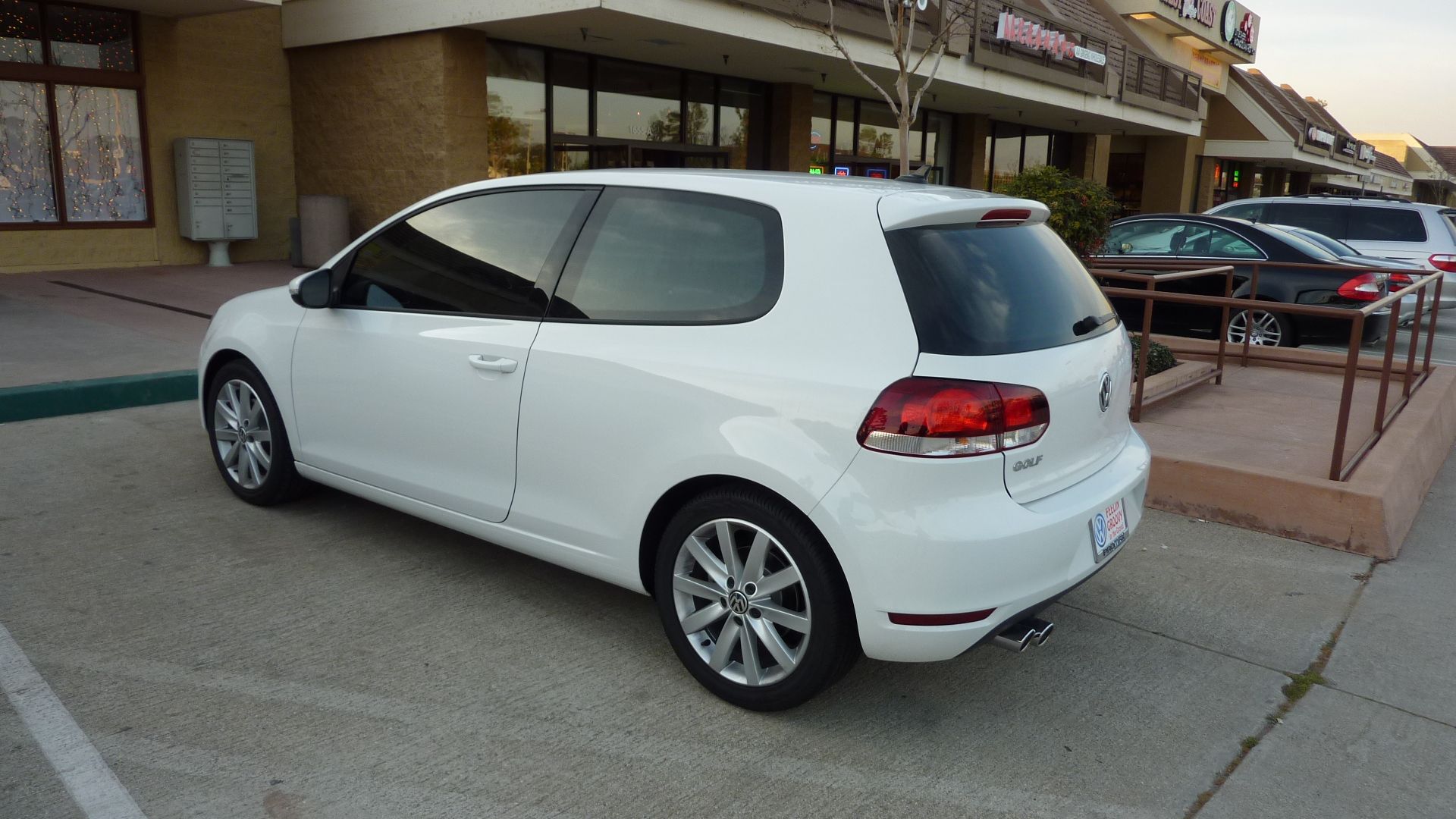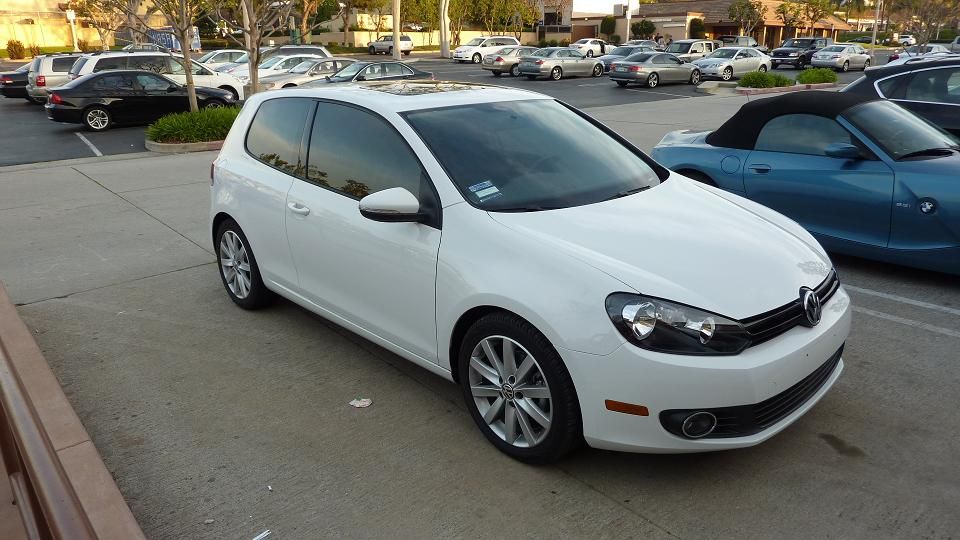 Dealer had drilled front plate holes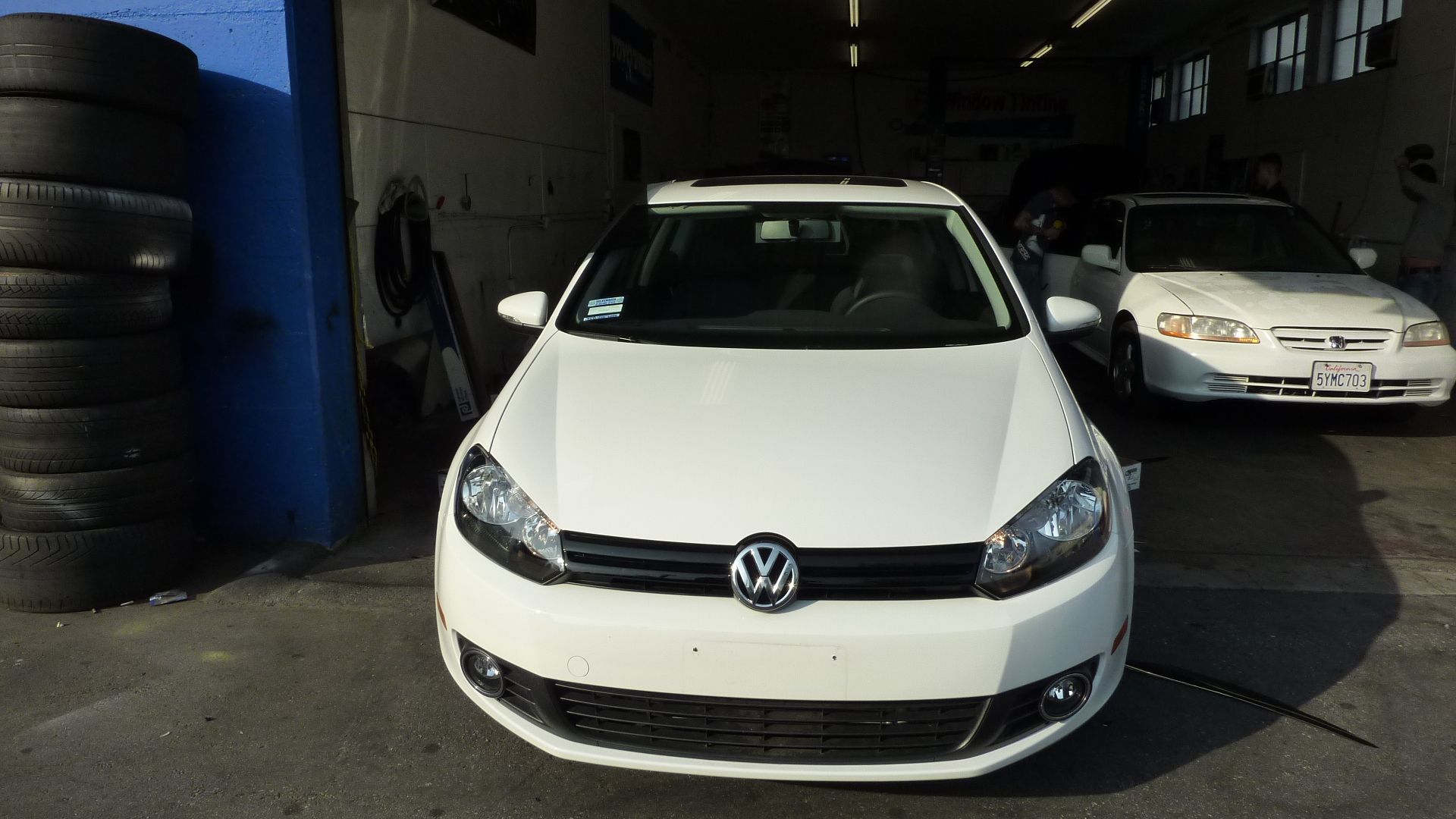 But quick visit to body shop and got that taken cared of: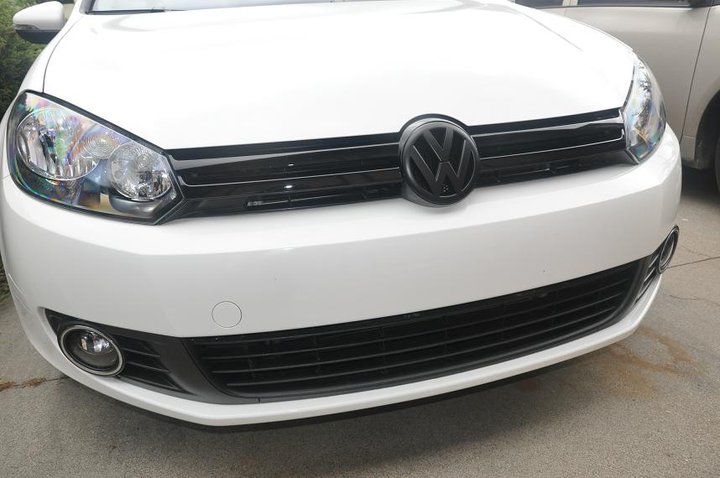 The rear plate holes were misaligned so the plate actually sat noticeably closer to the left than right. Had the body shop take care of that as well and threw on a spare Mercedes rear plate bracket I had from my other car.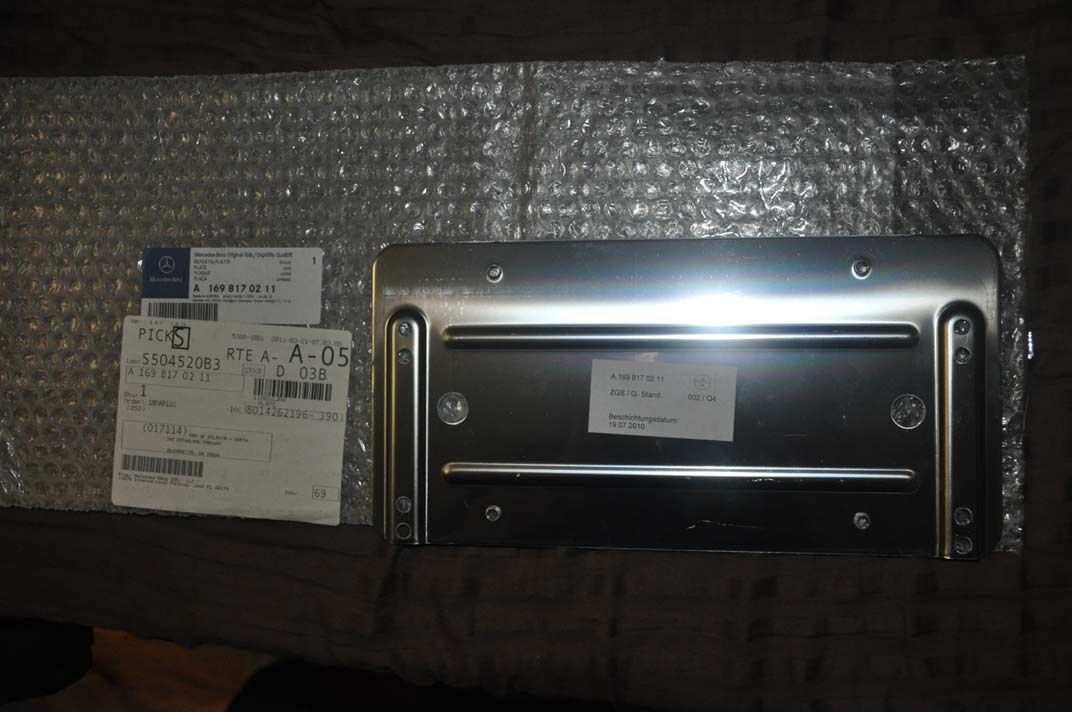 Also picked up the Parts4Euro black front emblem: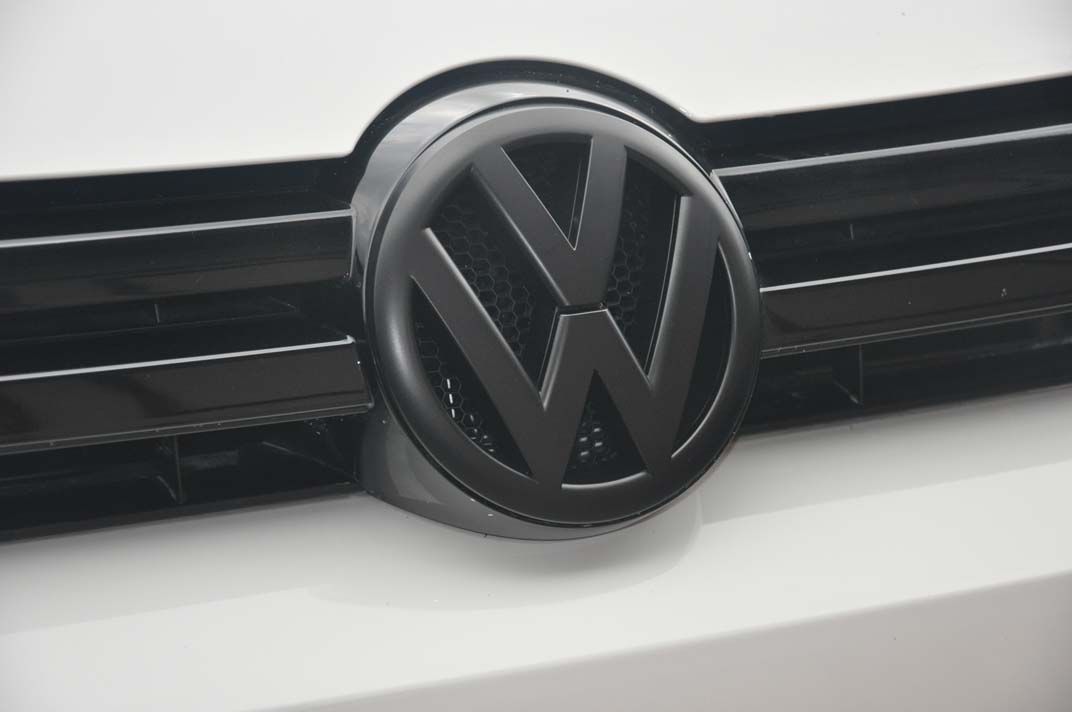 I looked at the Votex and OEM GTI roof spoiler and eventually settled for the OEM GTI for the gapless look. This required the roof spoiler, new roof brake light, and washer components: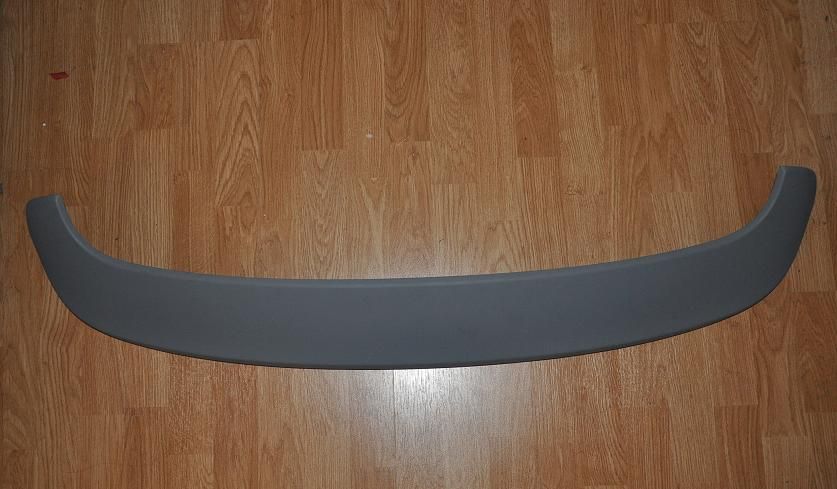 Once the roof spoiler was installed, had the roof vinyl wrapped gloss black.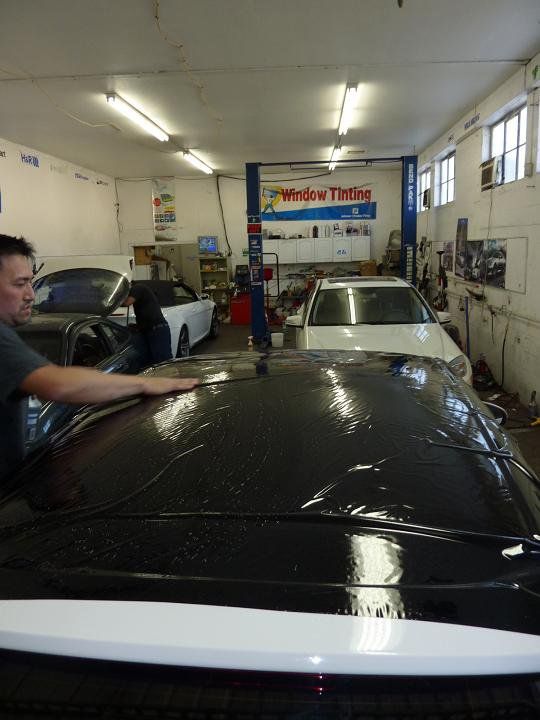 Done: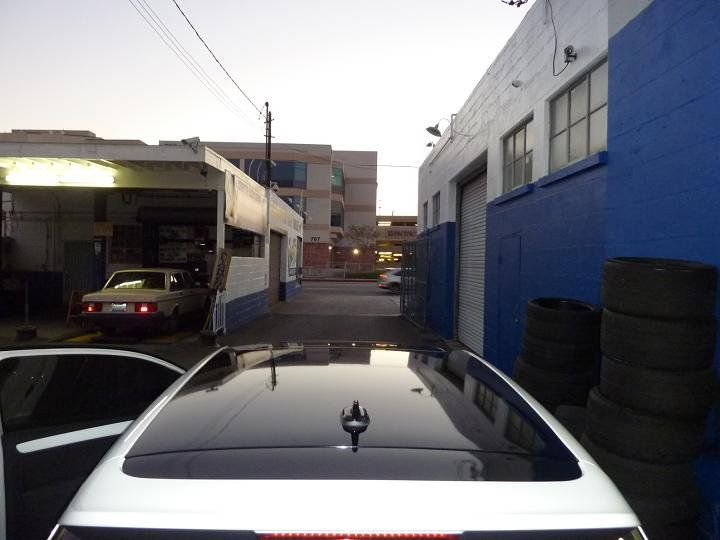 Then had the front sidemarkers painted to color match: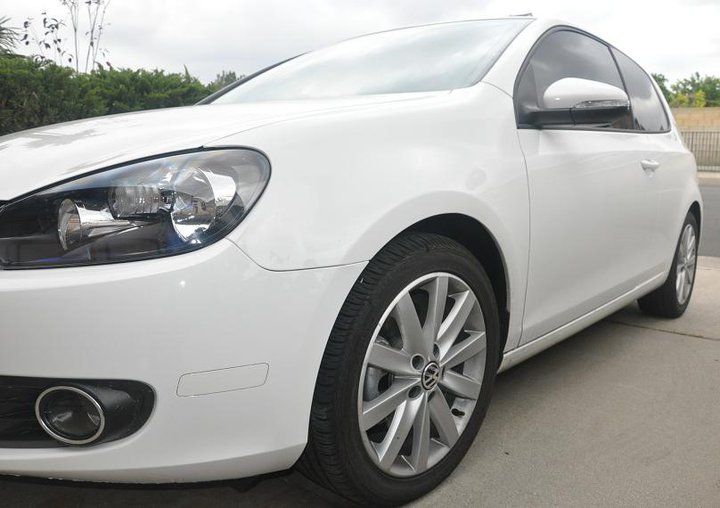 Had some VAGCom work done thanks to Dustin (dustinouch) for remote window and seatbelt indicator removal.
Next came the suspension work. I decided to go with Koni coilovers after comparing several others for the damping adjustability feature and relatively decent drop. I wasn't planning on dumping her, but slight tuck with zero gap was what I was aiming for.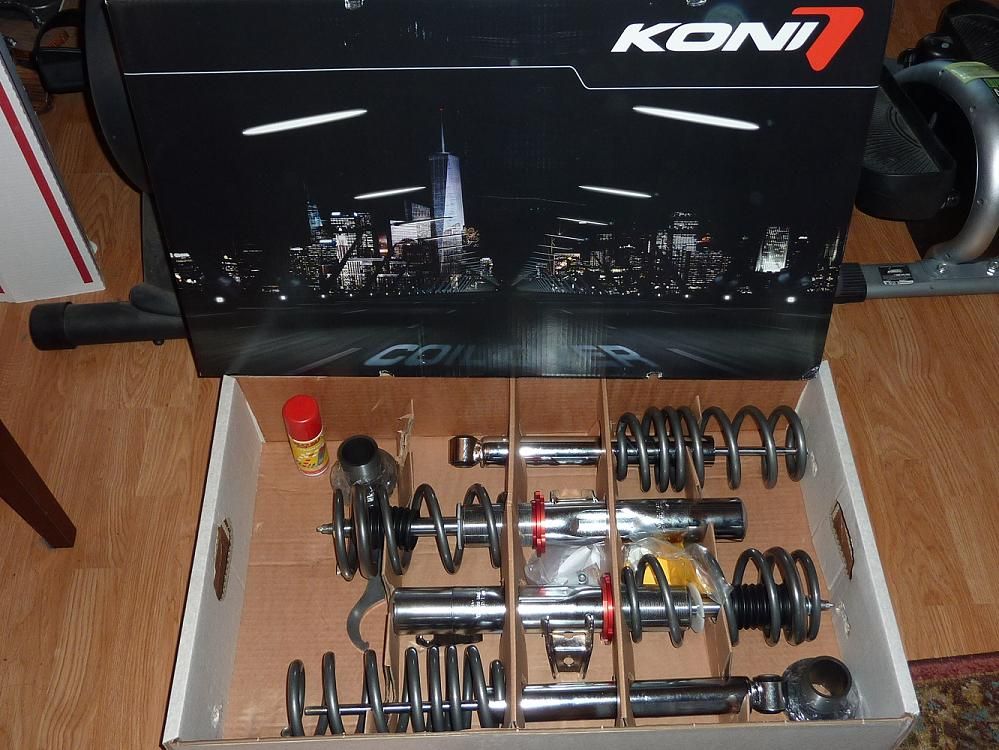 Front at max low (without giving it much time to settle yet)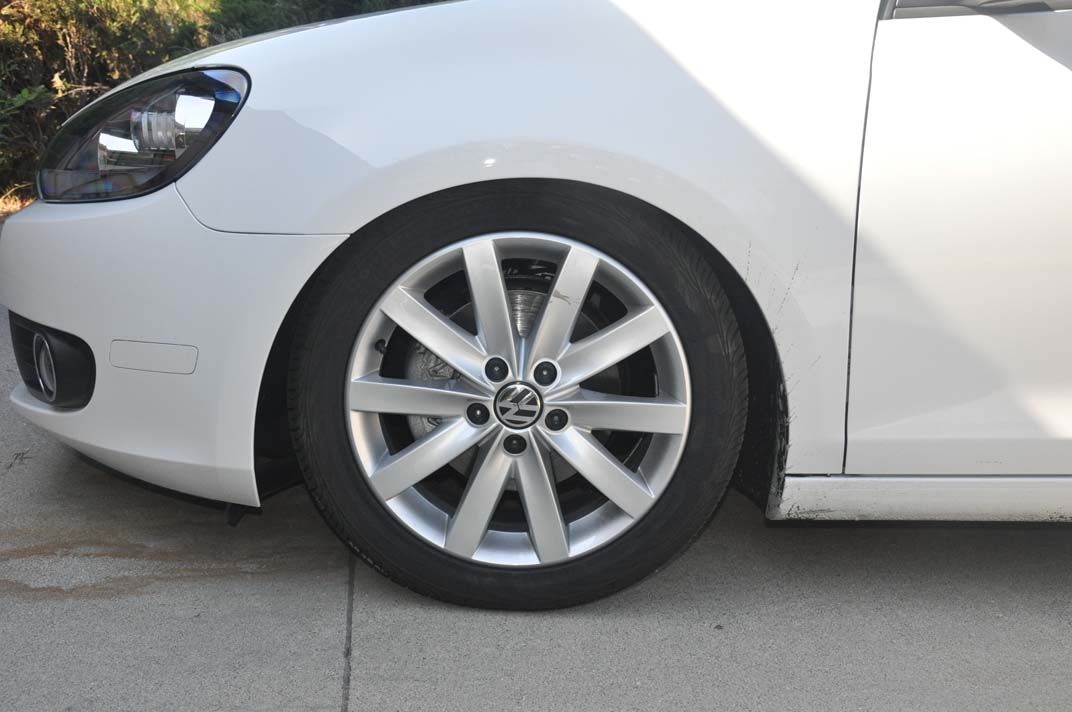 Rear at max low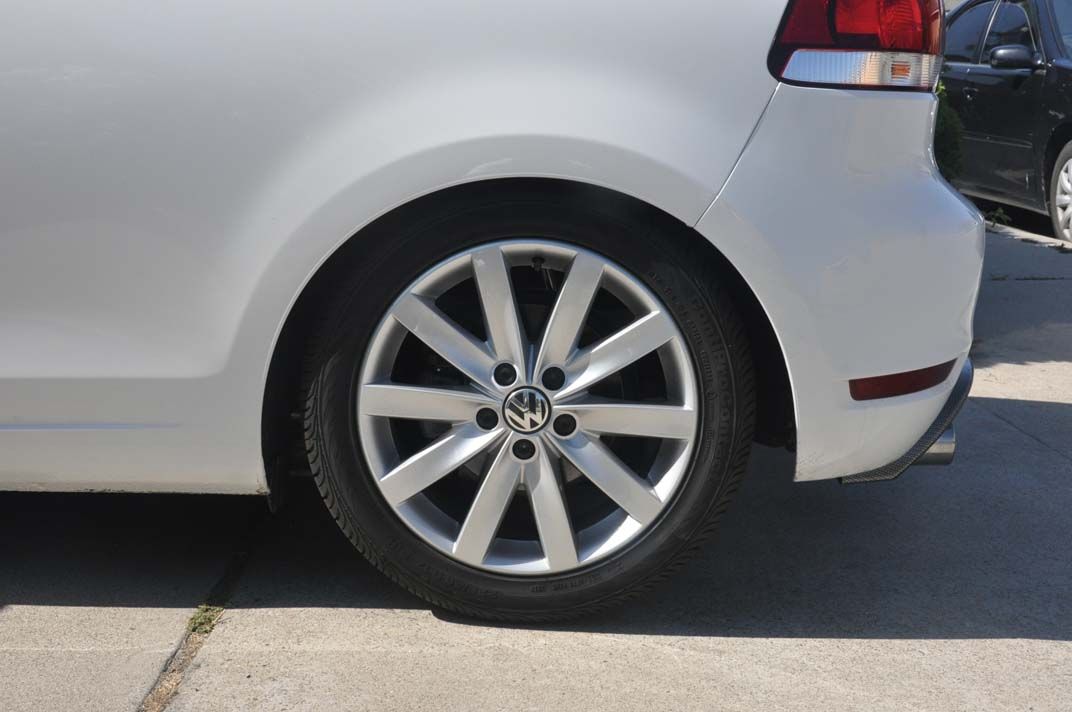 To continue the exterior work, I decided to go with Rieger CF kit which includes the front bumper, sword, skirts, and rear diffuser. Parts were from TM Tuning and arrived in only a few weeks.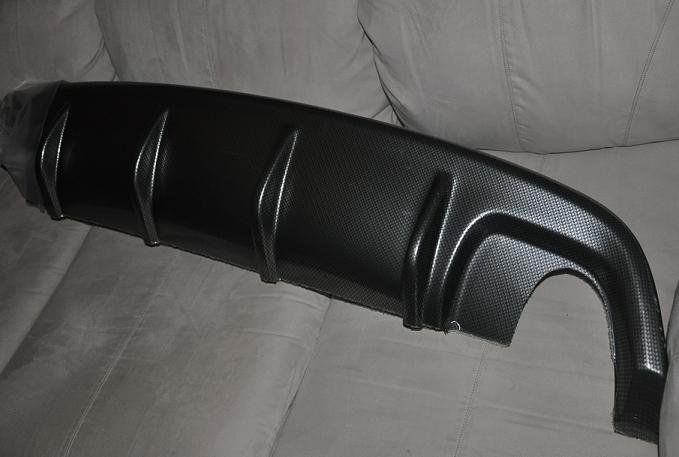 As I opted for the GTI dual exhaust diffuser, I needed to do some exhaust work. With the DPF, wasn't expecting any noise or performance benefit, so mainly for aesthetics. Picked up PandaGTI's GTI exhaust and threw it on.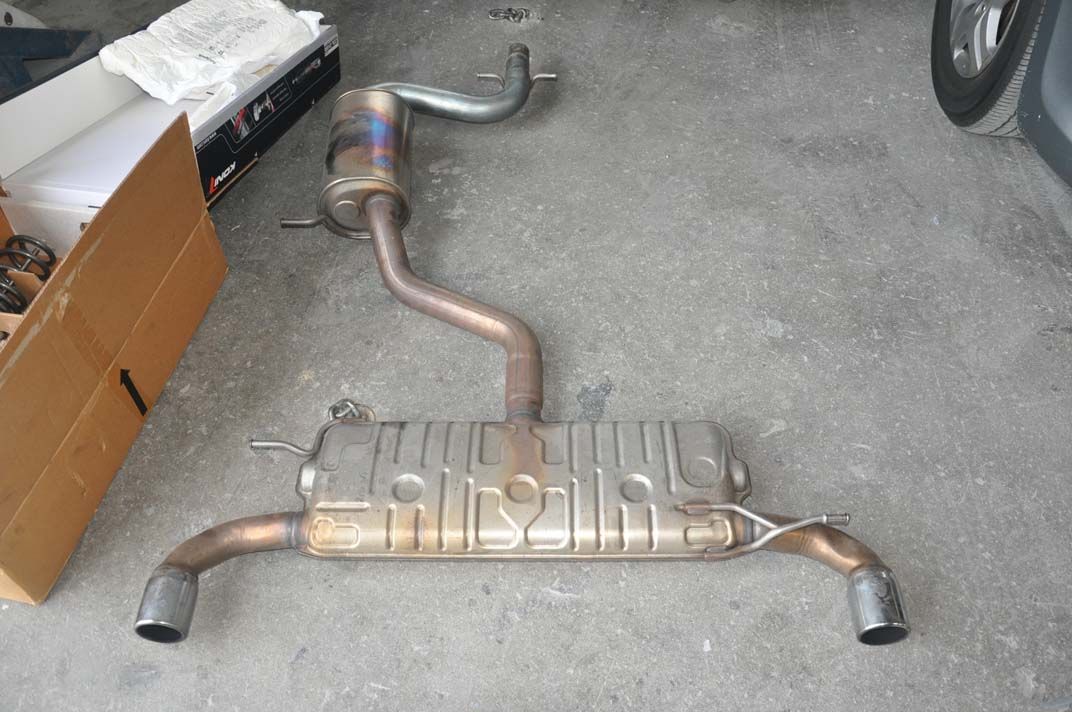 All put together: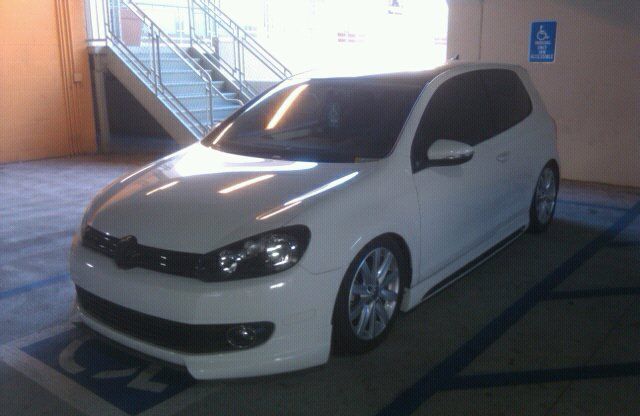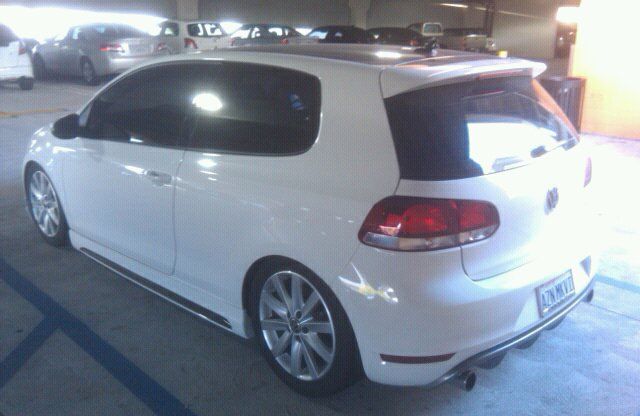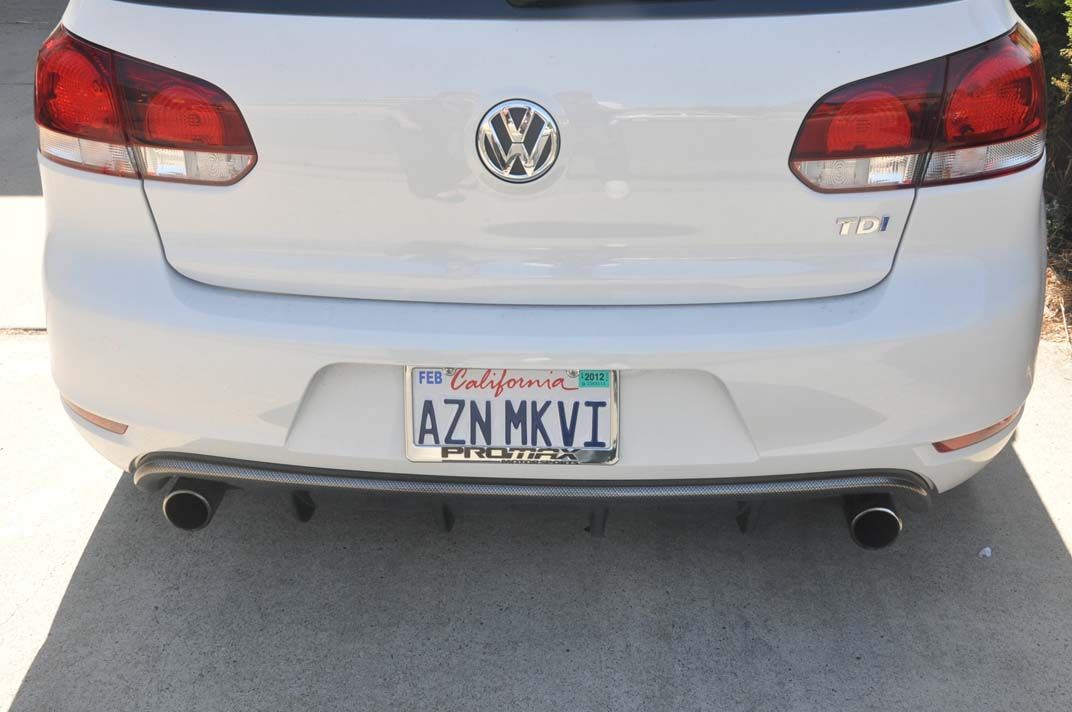 Cherry R LED tail lights were next up.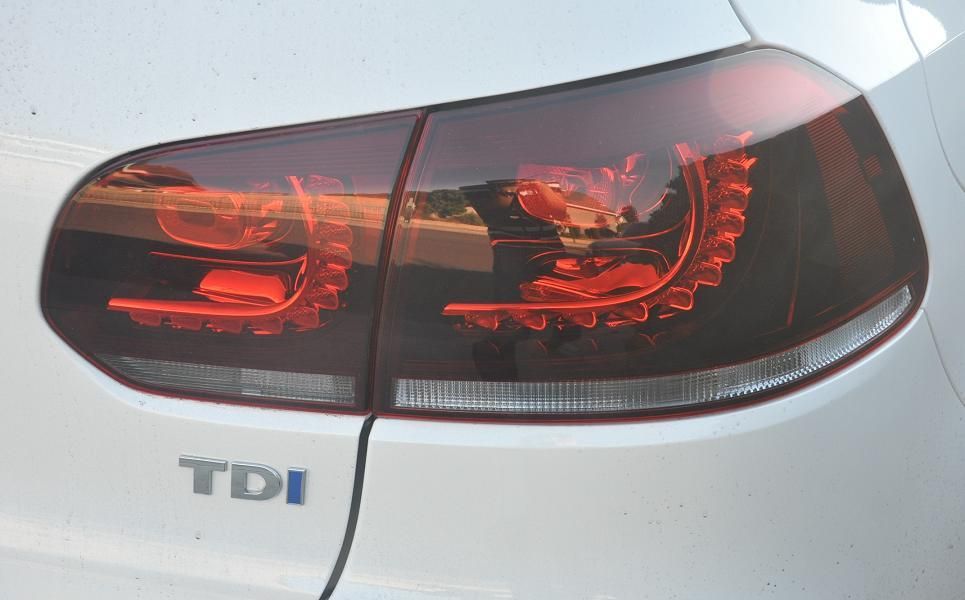 Setup looked ok, but tips were kinda tiny imo. So splurged a bit and picked up an Akrapovic slip on kit with connecting pipes.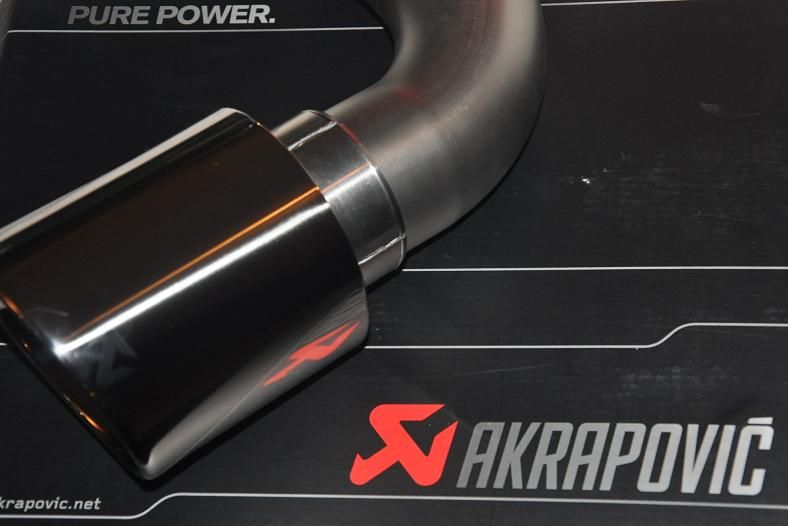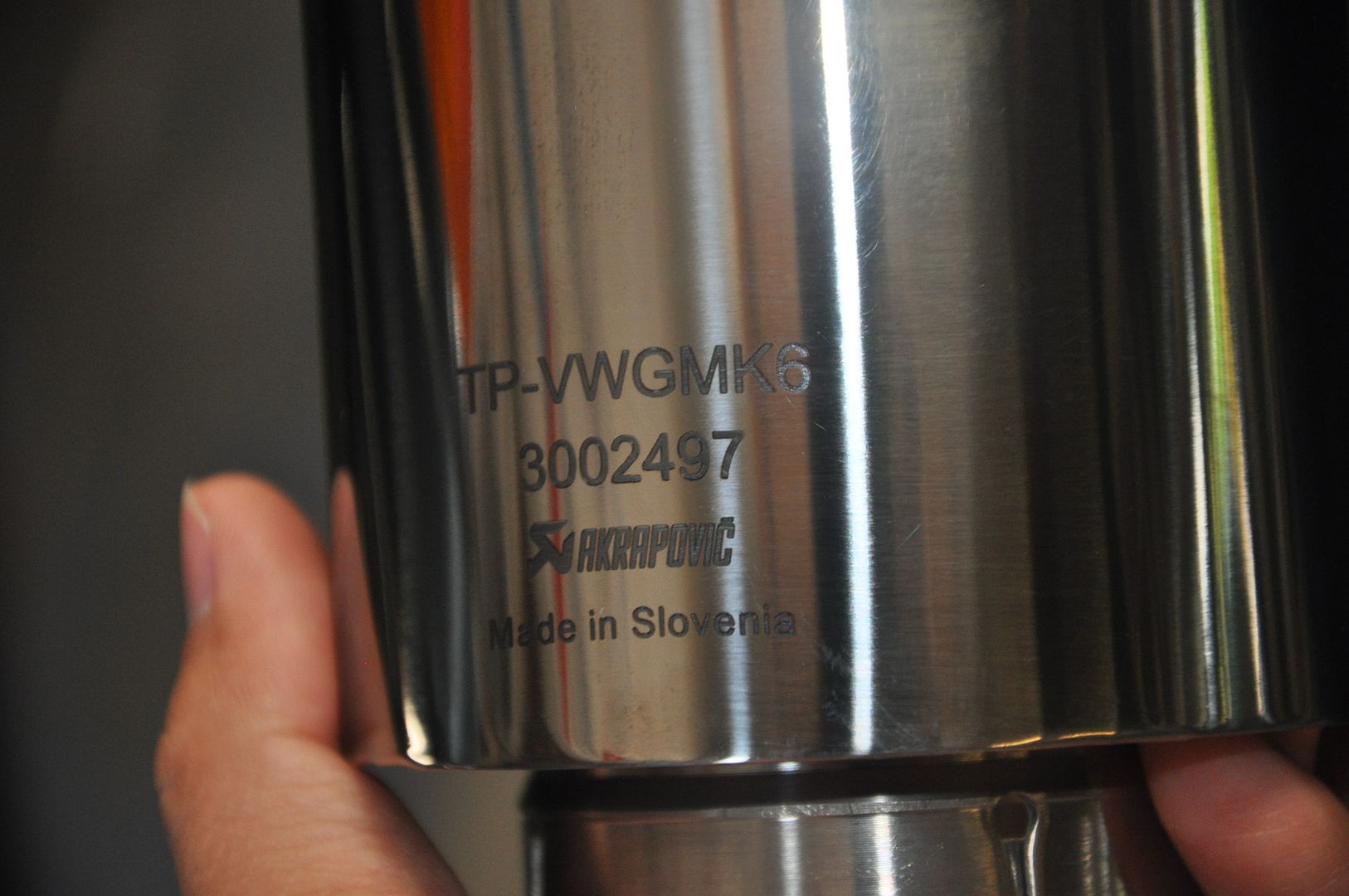 Much better looking: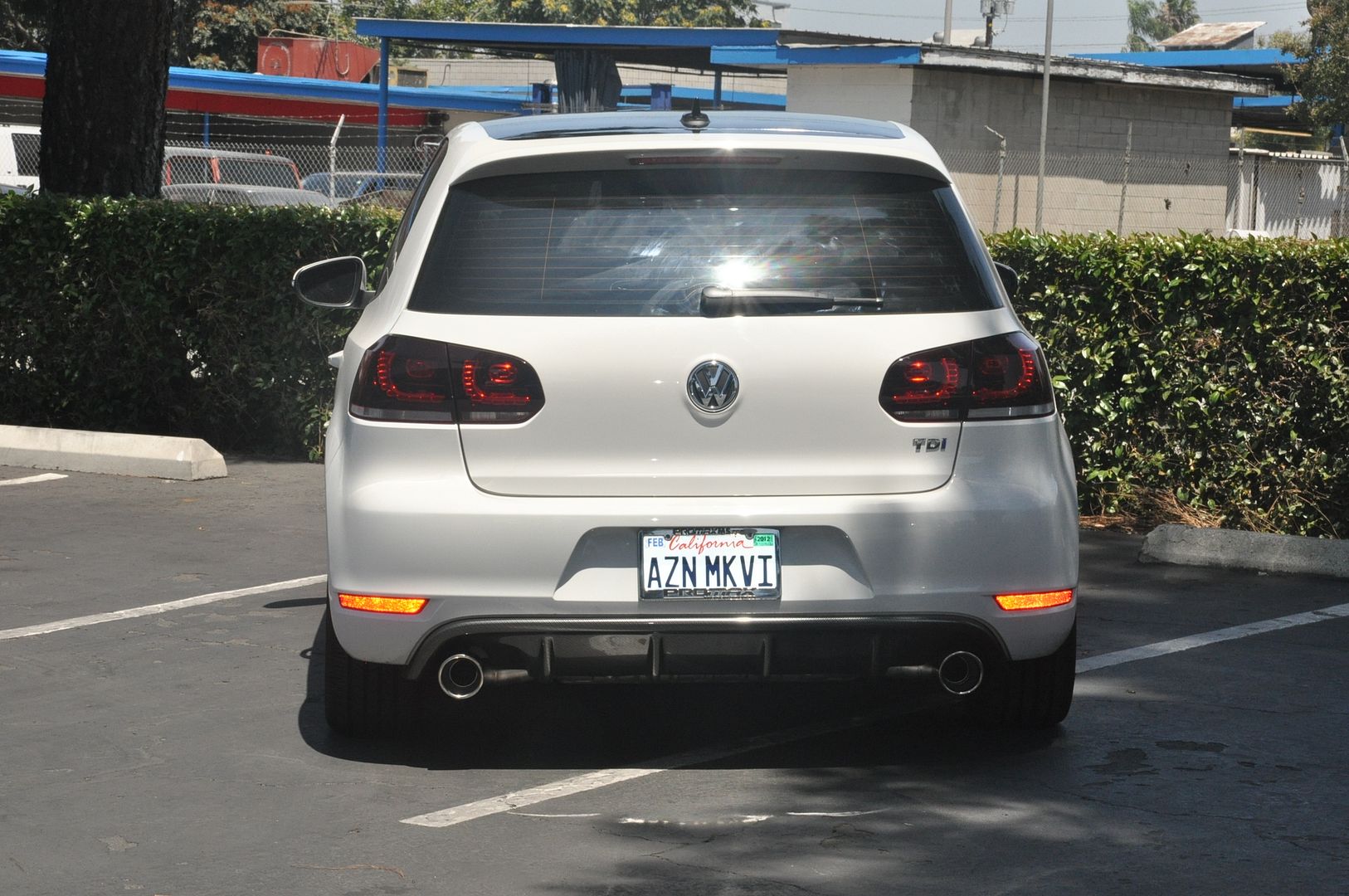 After rear was done, decided to work up front. Was put in contact with Injen Technology who was looking for a Mk6 TDI to do some testing on their new intake. They took the car for a week and end result was this new Injen intake with Amsoil dry filter.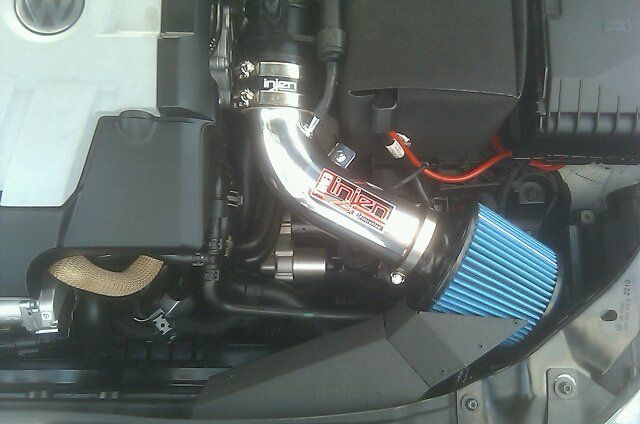 Here are the Dyno numbers that they provided of my car, but take it with a grain of salt. I mainly did it for the sound aesthetics.
24mm H&R Rear Sway Bars with Neuspeed End Links for some added handling performance.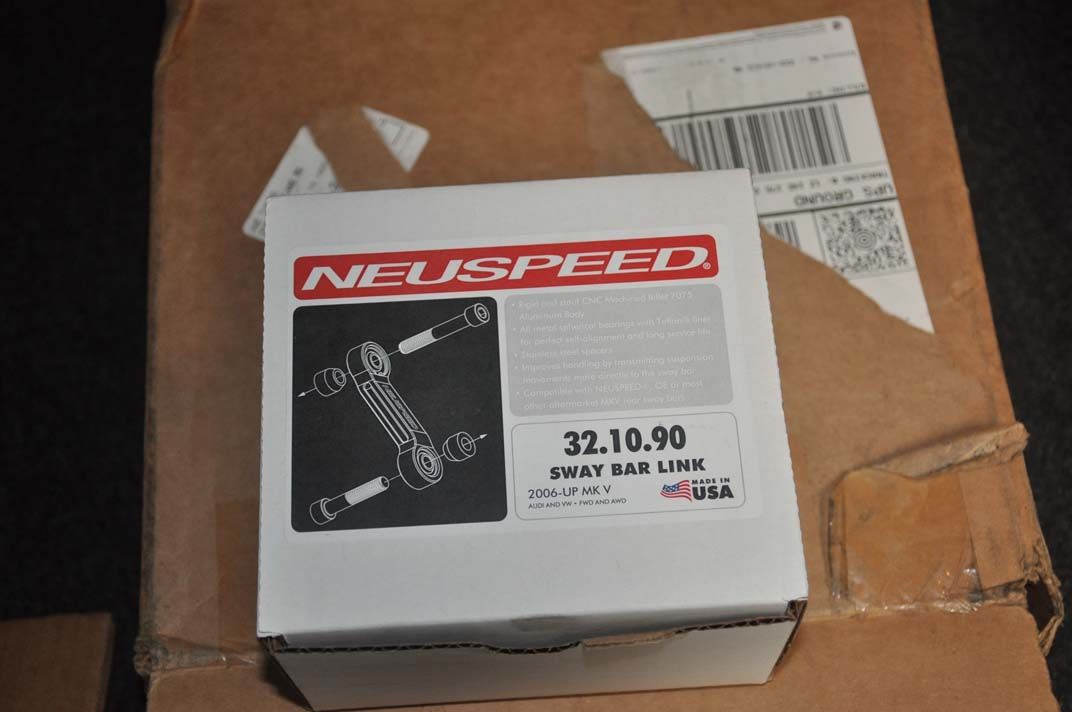 Installed: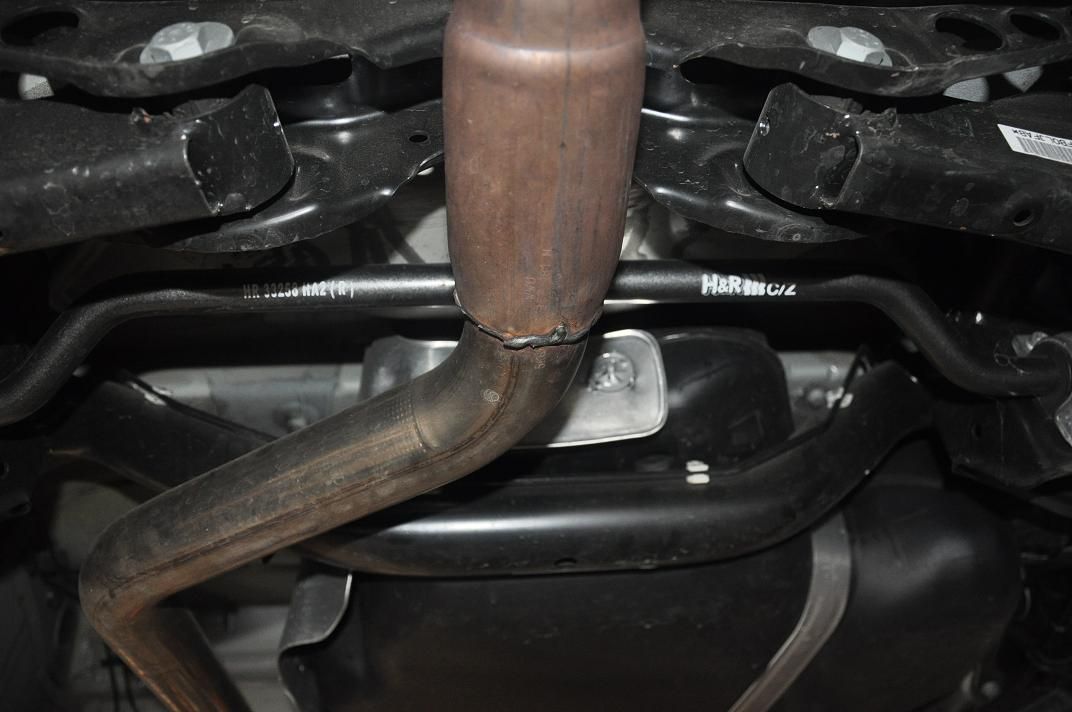 Now I went back to interior. Added the underseat storage which is a must imo with the very limited storage space we have in this car.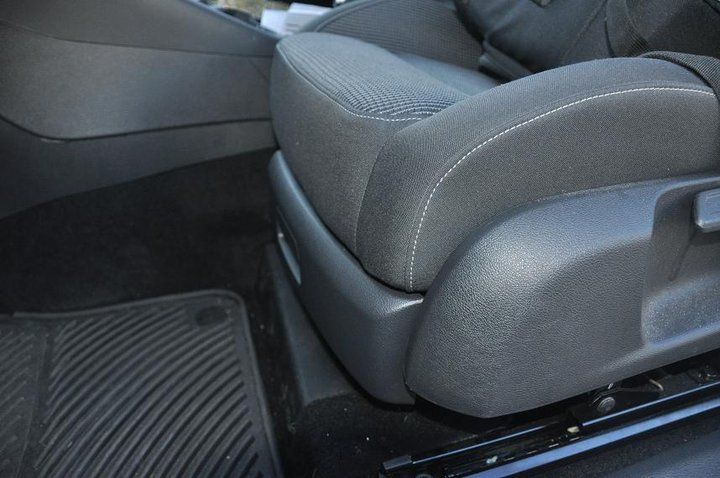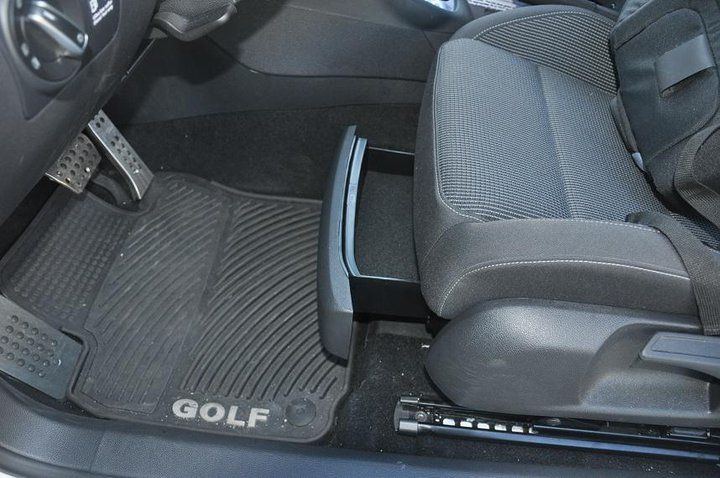 R Door sills just for accent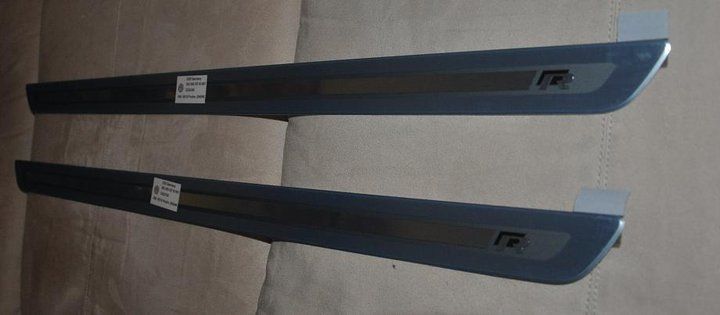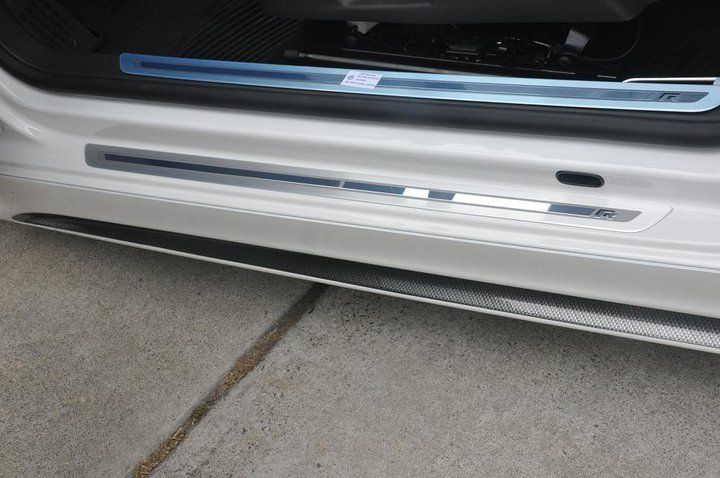 Euroswitch: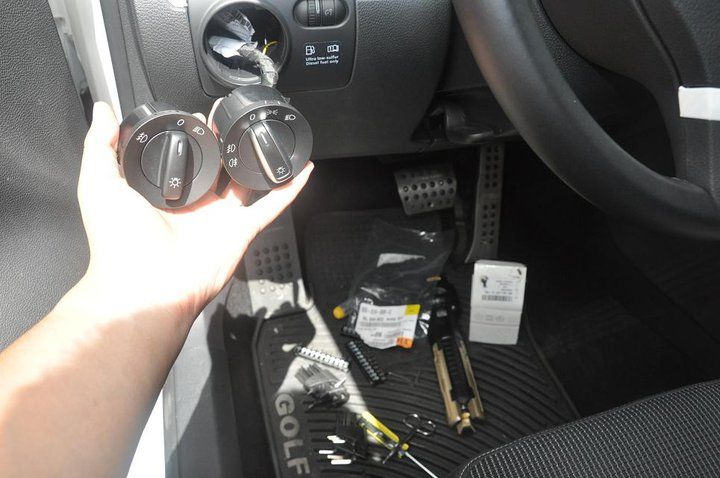 TID Styling CF Seat cover with TDI handle plate.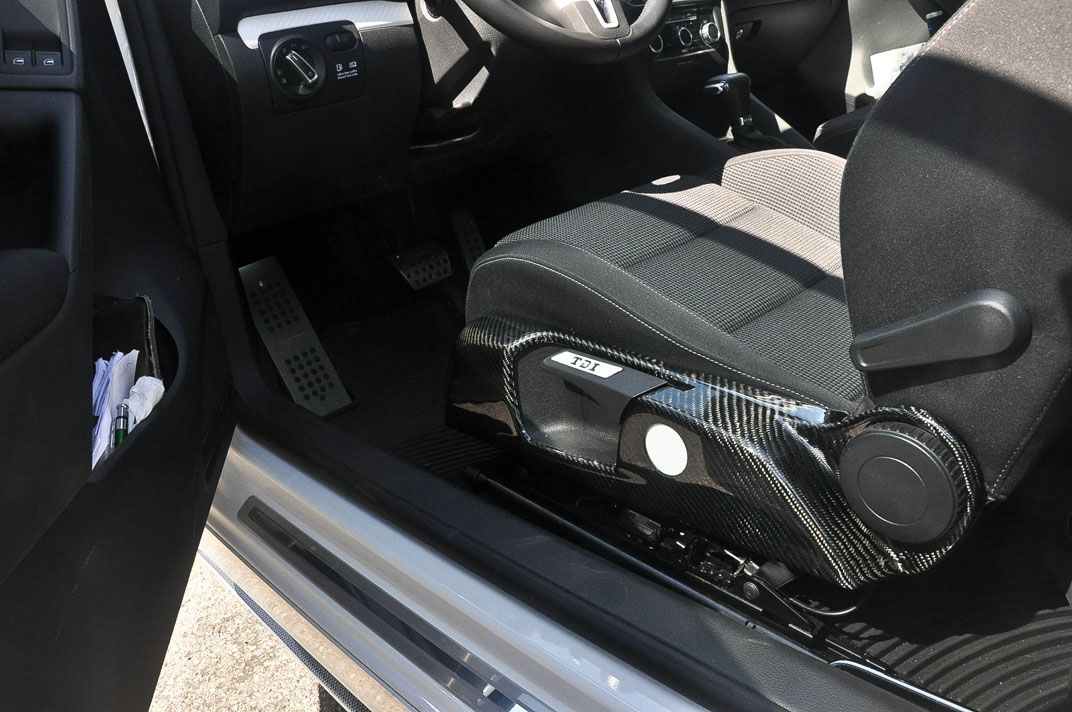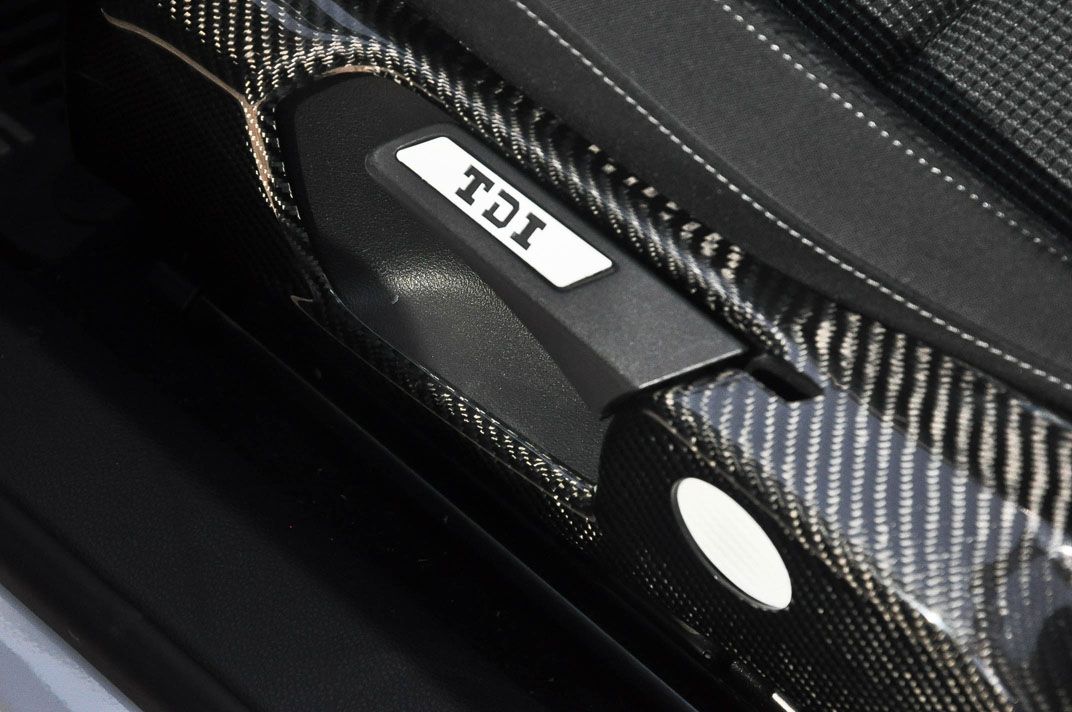 AWE Tuning pedals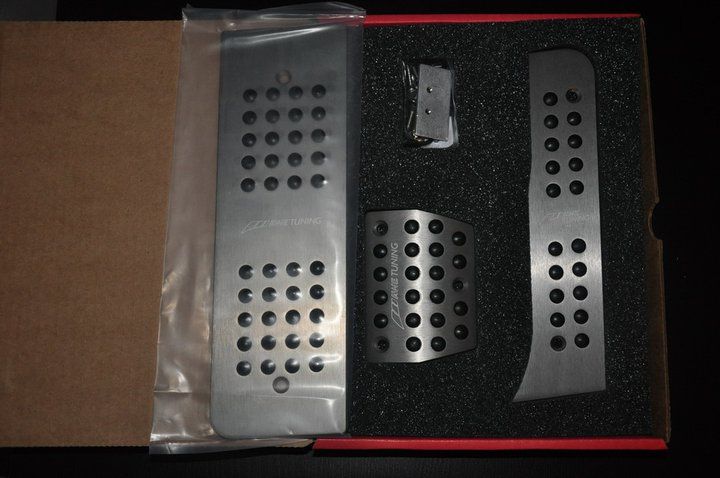 Interior trim wrapped in 3m CF Di-Noc white CF thanks to JS Design Factory.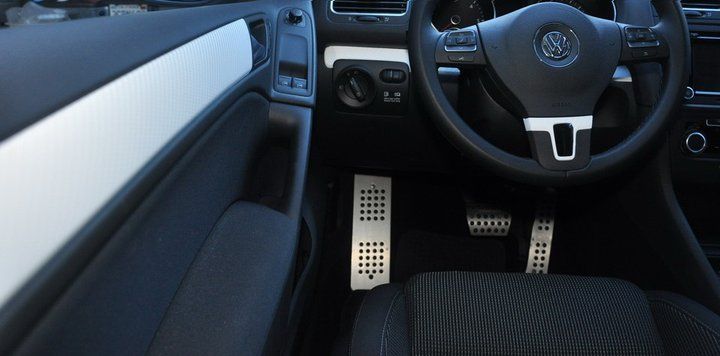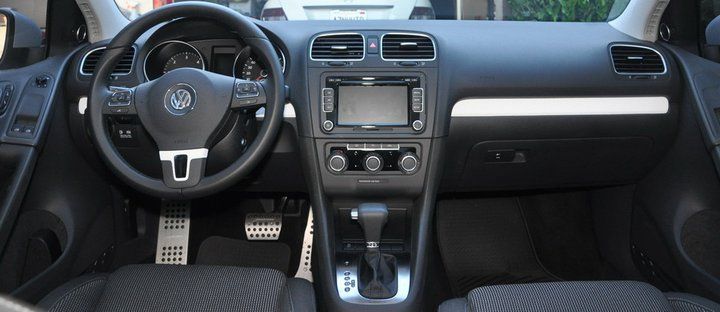 Interior lights were all swapped out with AZN Optics LEDs.
At this time, my wheels were done. Thanks to Manu over at DPE Wheels for the custom forged 19" R16V2. Dark Matte Gold with polished and clear coated lips.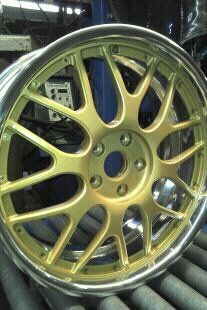 How often can you get the owner of the wheel coming doing the dirty work lol: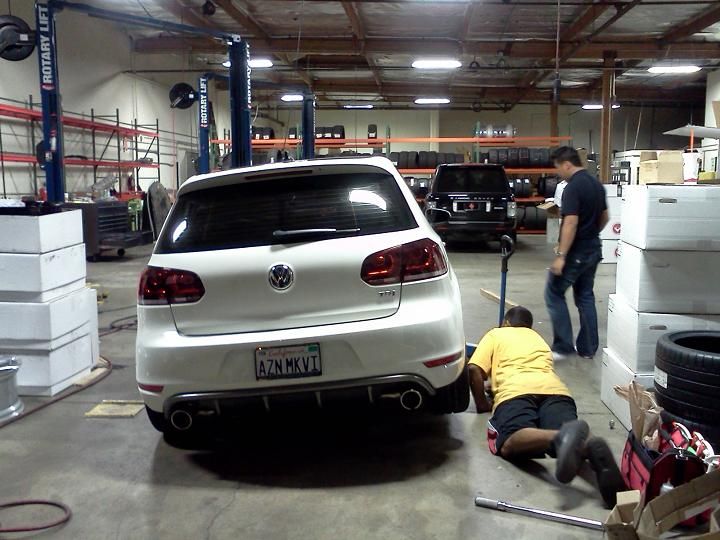 Also wanted to thank Stan over at Toyo for hooking me up with their new flagship line T1 Sport tires a couple weeks before officially available in the US.
Fogs were swapped for Nokya Hyper Yellow bulbs with yellow Lamin-X.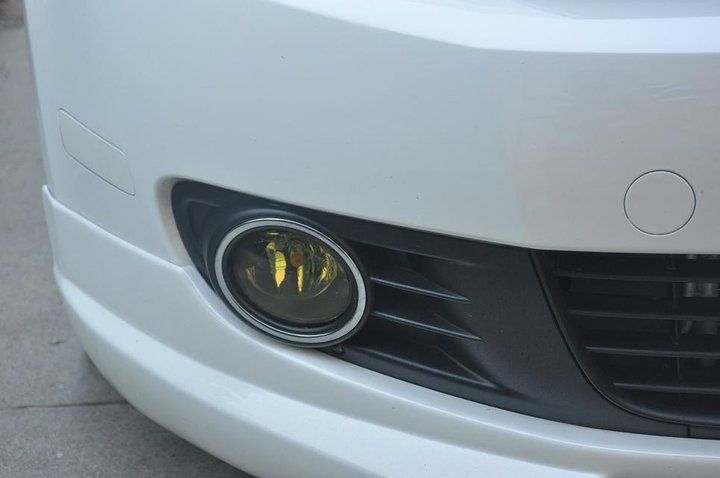 I really was hating the halogen headlights. Did tons of research on retrofit, but was going to cost a grip to swap out the CECM unit as well as the headlight unit. Hit my sources up and started looking for aftermarket solutions. Seemed everyone was going with Spyder at this time, but didn't dig the design so passed. I was put in contact through Bavarian Exclusive with the new DEPO headlights for Mk6 and was going to be the first in US to get them. Was light pulling teeth trying to get pics of the lights from DEPO so bought sight unseen, but secured a good return policy if I wasn't satisfied with them. Had them shipped in, opened the box, and took a look........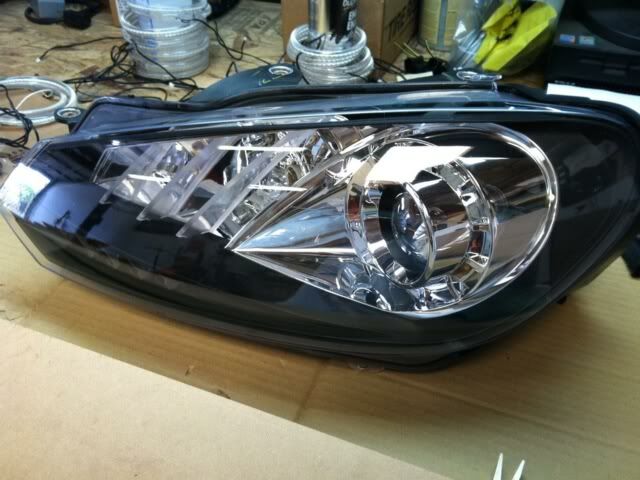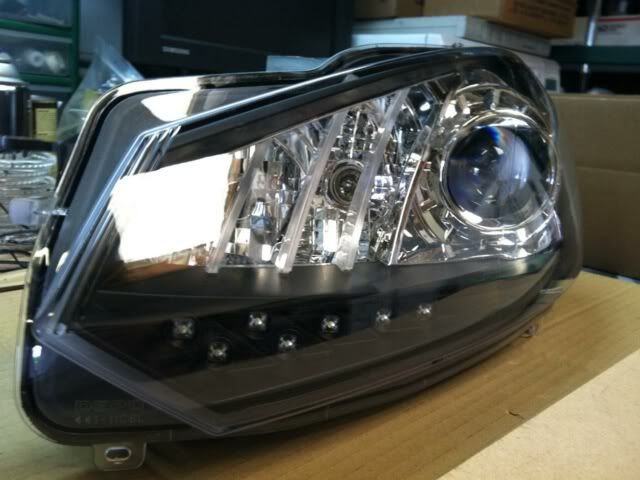 ........I then promptly packed it back up, shipped it back, and said no thanks lol.
Then on Vortex someone had sourced out these new LC units that were 2012 reps. I was always kinda iffy on the 2012 integrated LEDs, but figured these would be the best design out there closest to OEM so picked them up. Was pretty happy with the end results as they were good quality.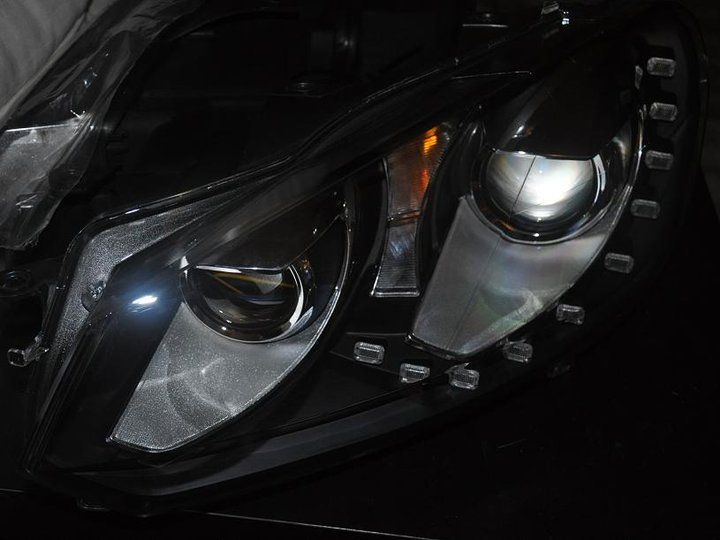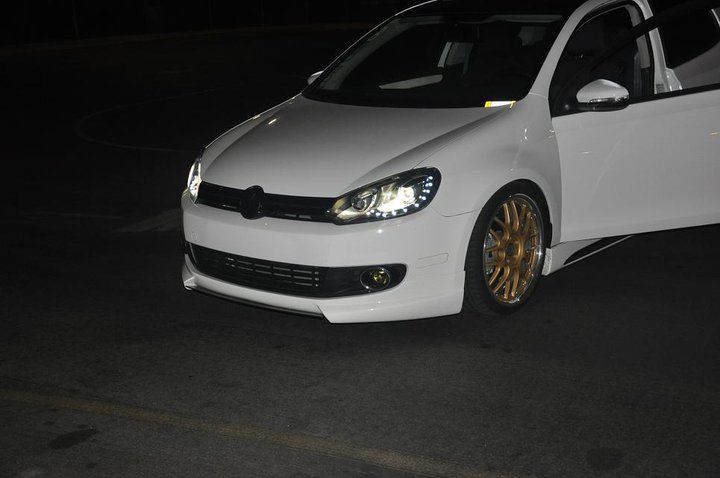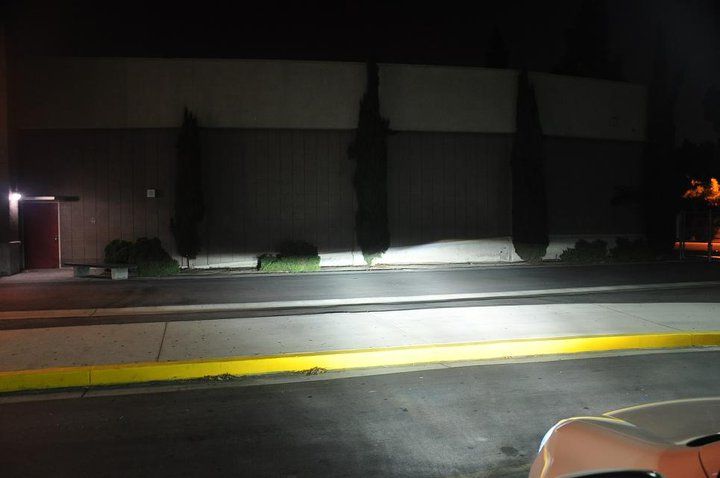 Swapped out the cheap HID kit with AZN Optics HID and white LED turn signal.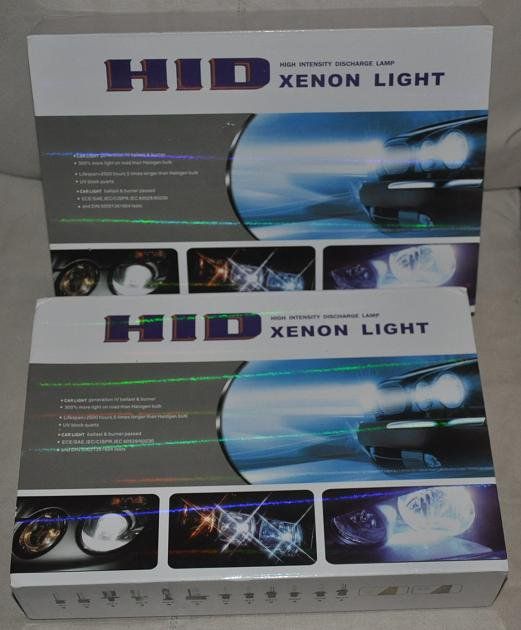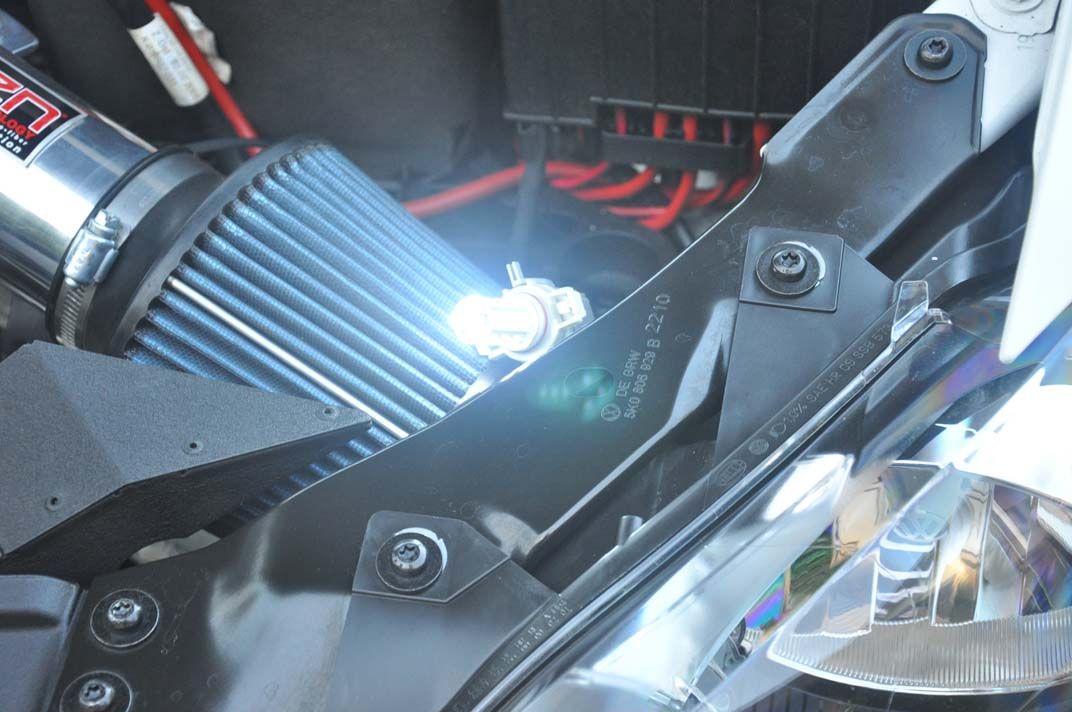 Race Dash LED Rear Plate Lights.
That done, decided to get some brake work done. New wheels deserved ceramic brakes to try to keep dust at a minimum so went with Akebono Euro Ceramic pads.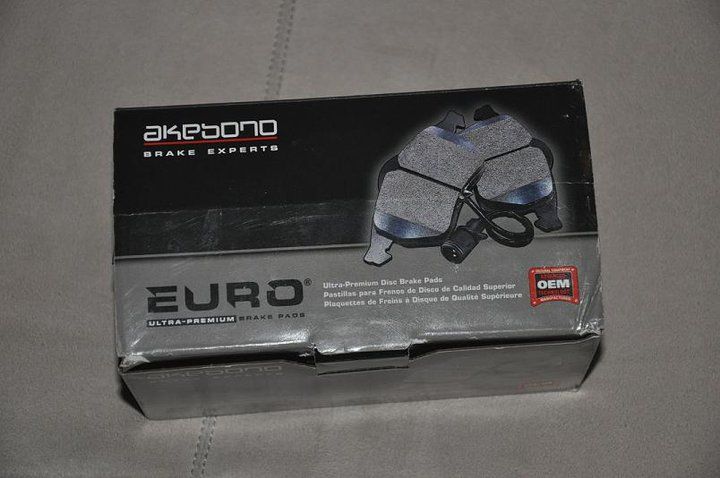 Neuspeed Stainless Steel brake lines.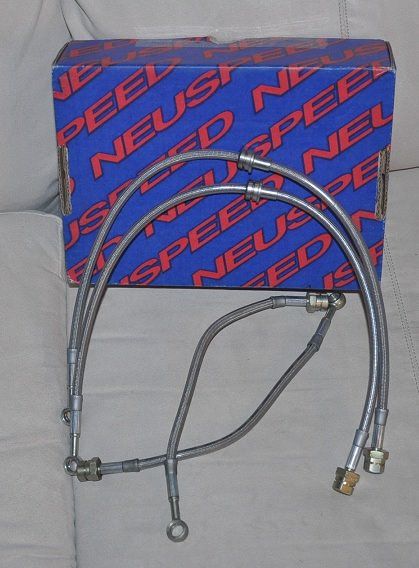 And to finish it off, thanks to Adam for hooking me up with his Adam's Rotors AR Sport II's rotors with black hats.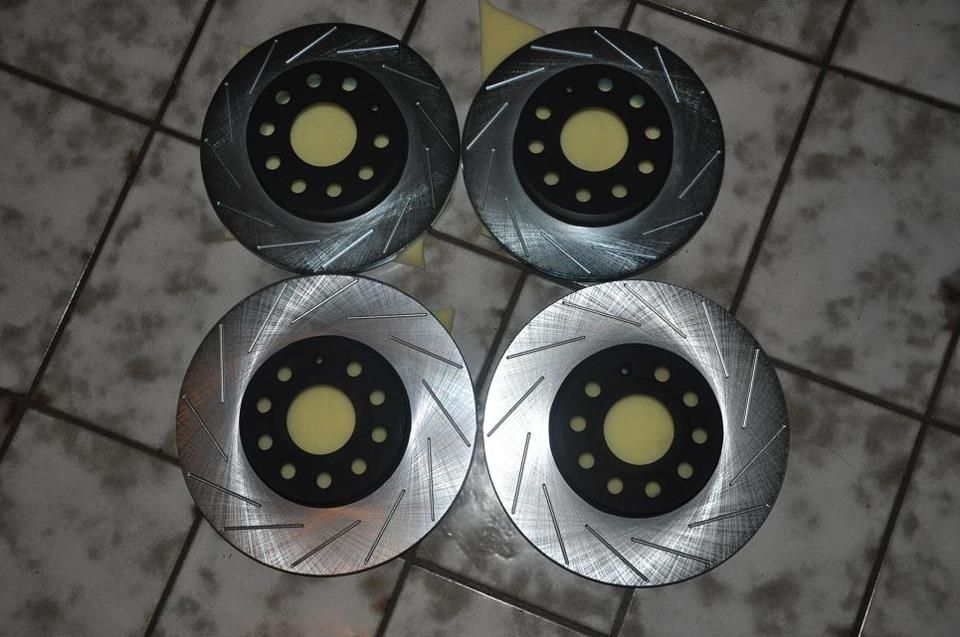 Next up, hit up the guys at ZMax Autosports for some Osir goodies including the CF Hood and side mirrors.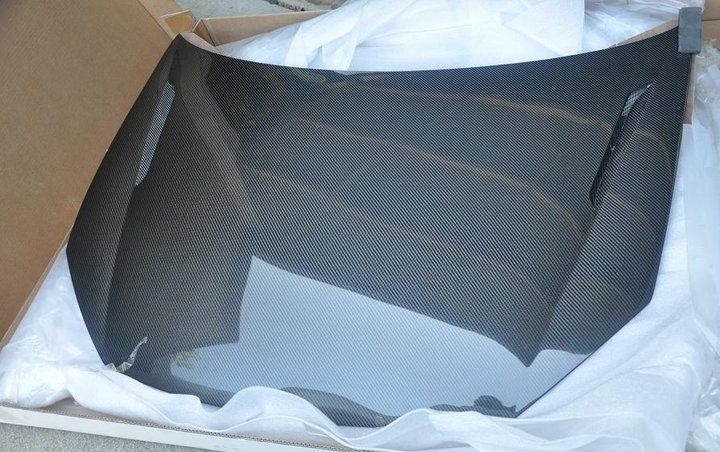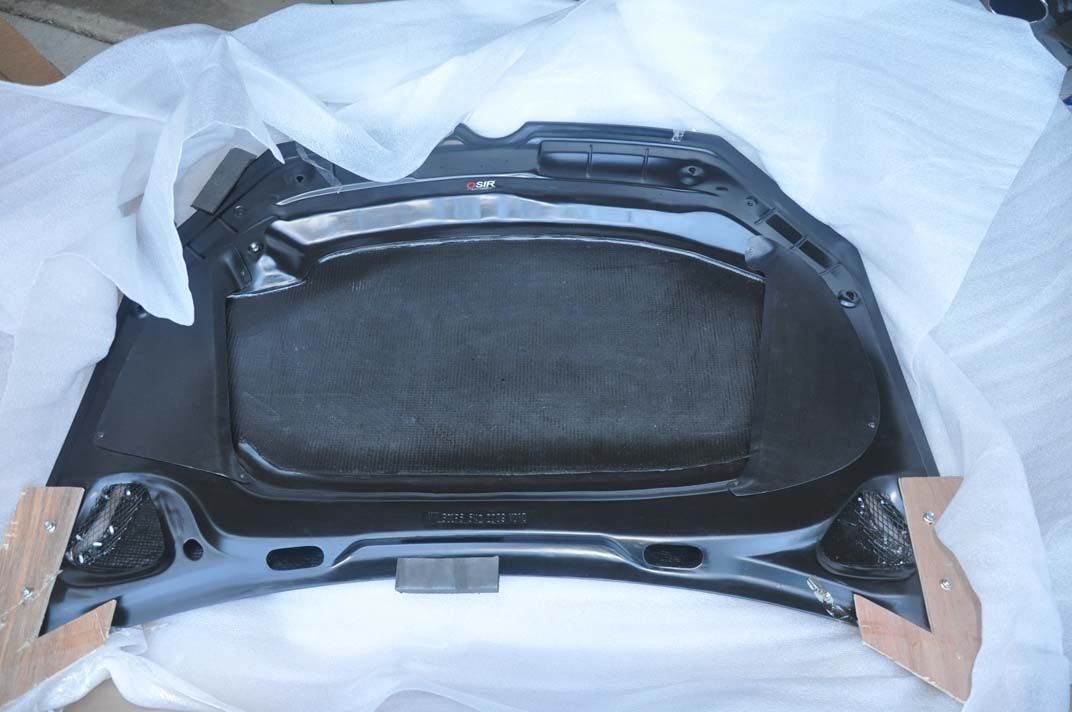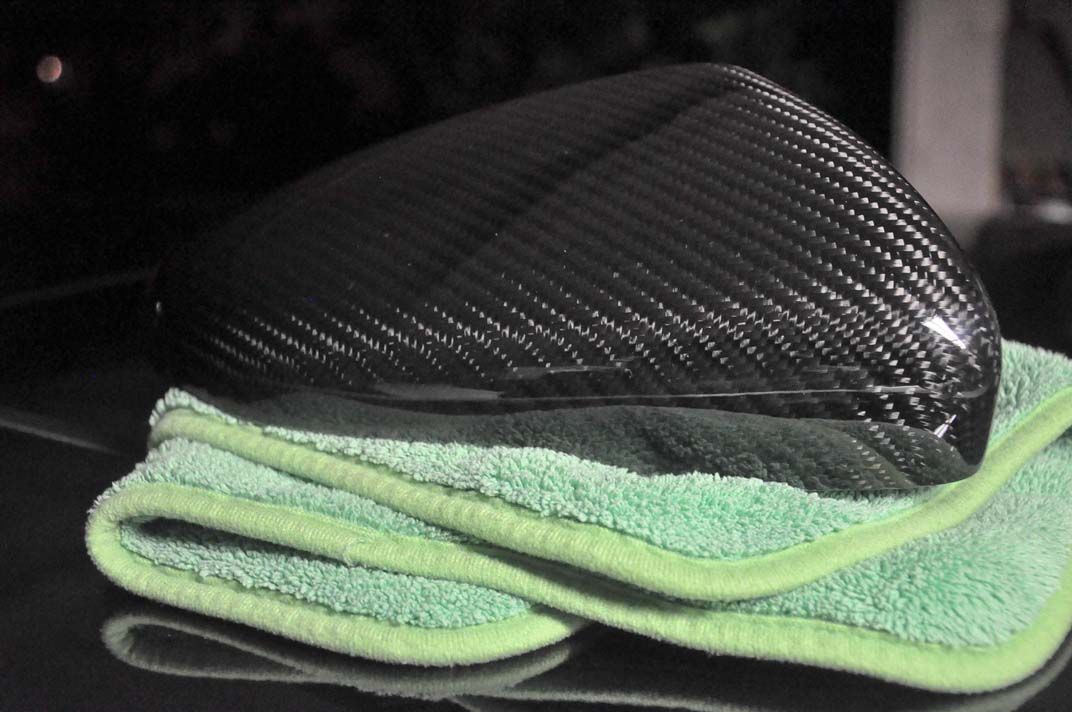 Hood Painted and installed:
Side mirrors: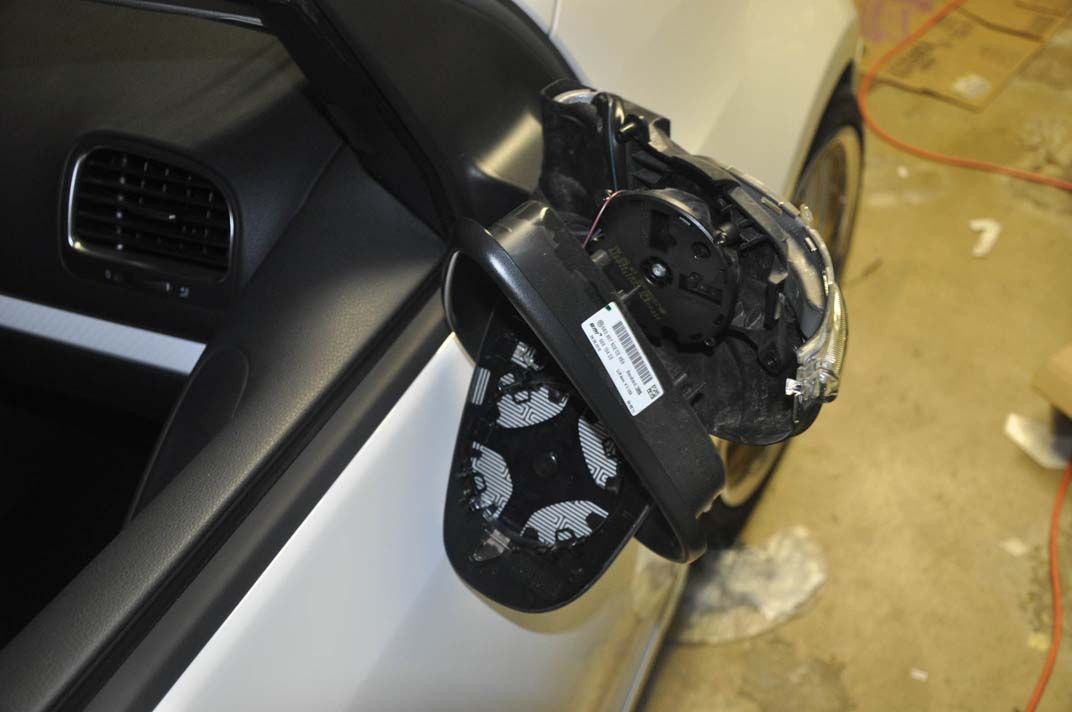 Also added CF rear emblem inserts.
(Will Add pics later)
With the Osir hood installed, this lead to an unforseen issue.... The osir hood is cool cause the vent aren't just simple cut outs. There's a water channel that channels the water down towards the front away from electrical components. Problem is, this now channeled water right on my intake filter lol.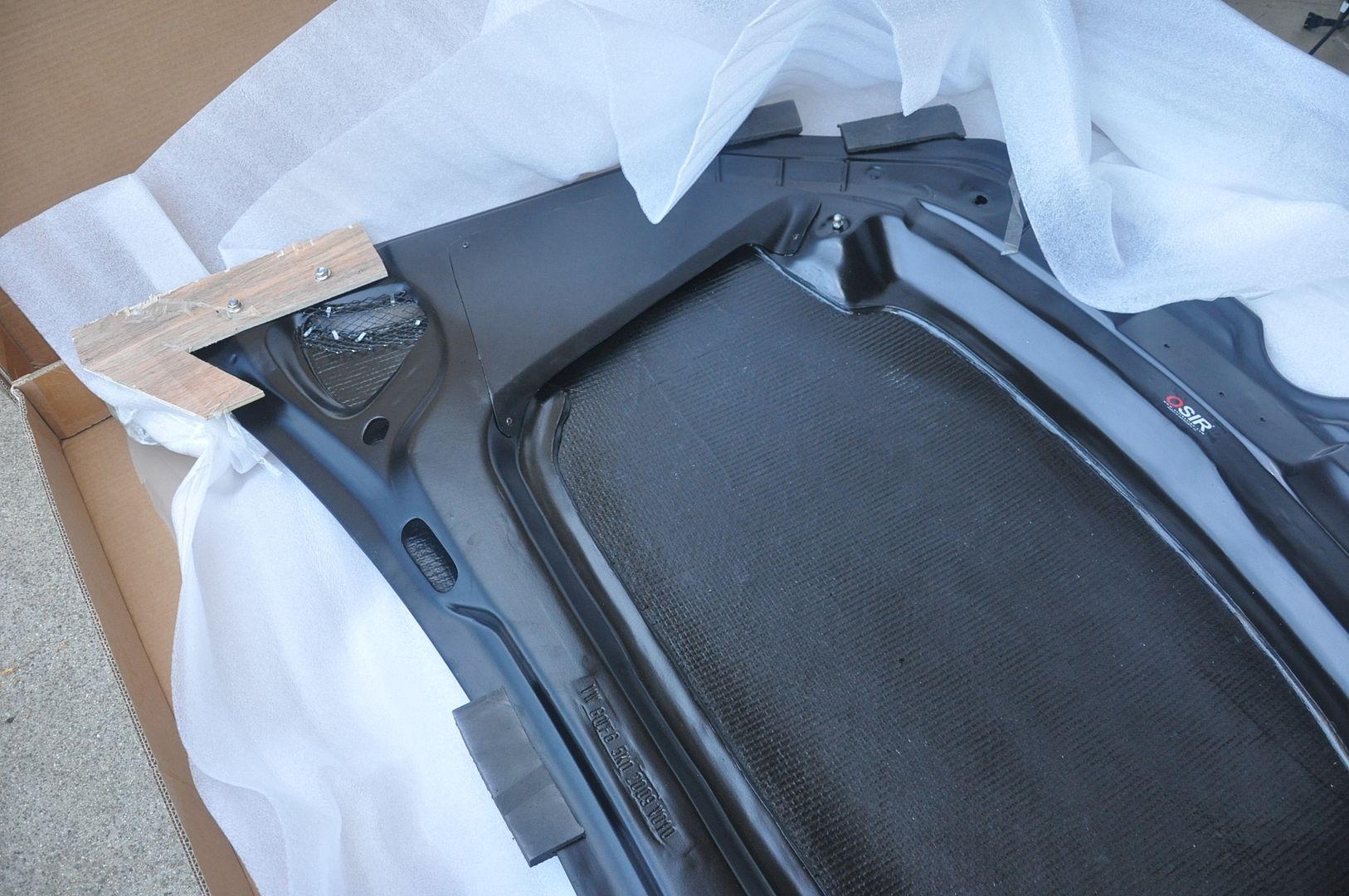 I've got a Hydroshield over the filter it and really should be that much water getting in anyways, but still.... So I went back to my contacts and got together with Mark over at aFe Power. They hooked me up with their cold air intake with an actual heat shielded box which will protect it not just from heat, but from the water being channeled to it.
Was introduced to Gary at Revo Tecknik and he expressed an interest in hooking me up with software. This friday he'll be installing the new version 1.5 of the TDI software that fixes the DSG issue and a few weeks after that, they'll be throwing the v2.0 TDI software and putting her on a dyno.
(Update) Got the new REVO Software on and OMG totally transforms the car. She just keeps pulling and pulling. Much better ride now. Power and MPG. Definitely money well spent!
And with their SPS switch, makes changing ECU mapping characteristics so easy.
And here are some shots of her as she sits now.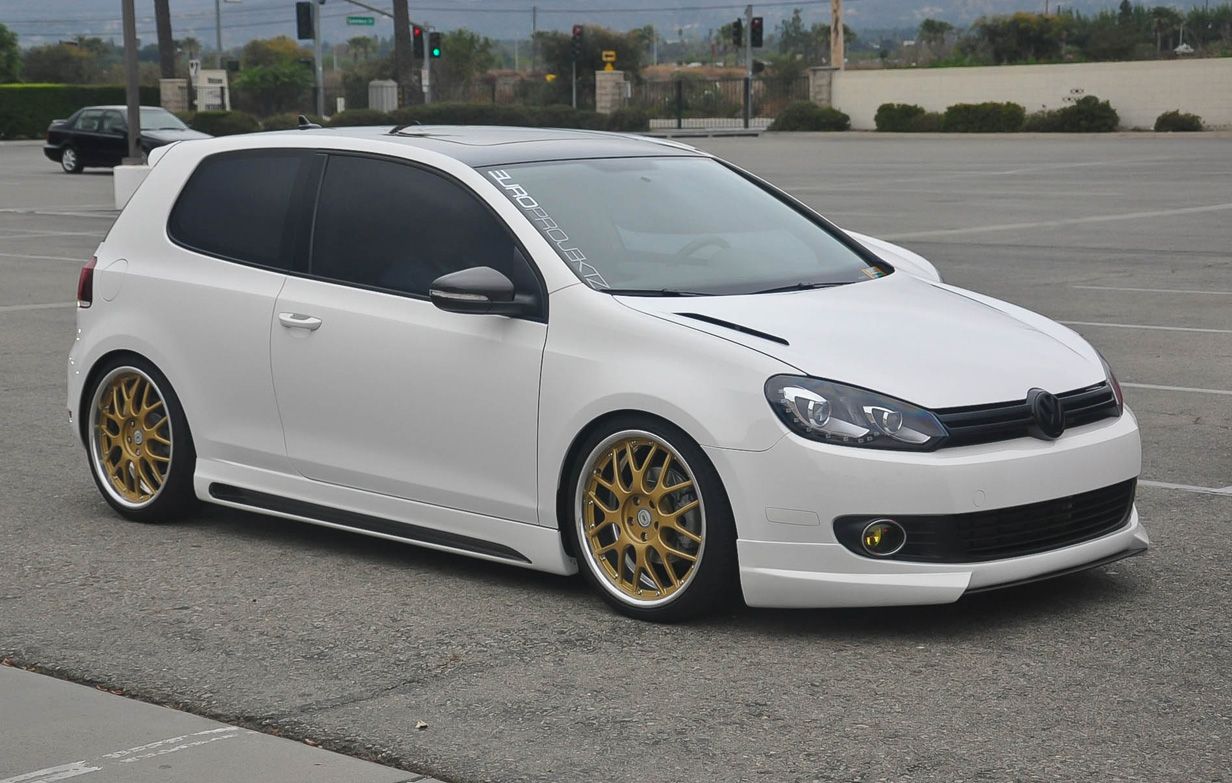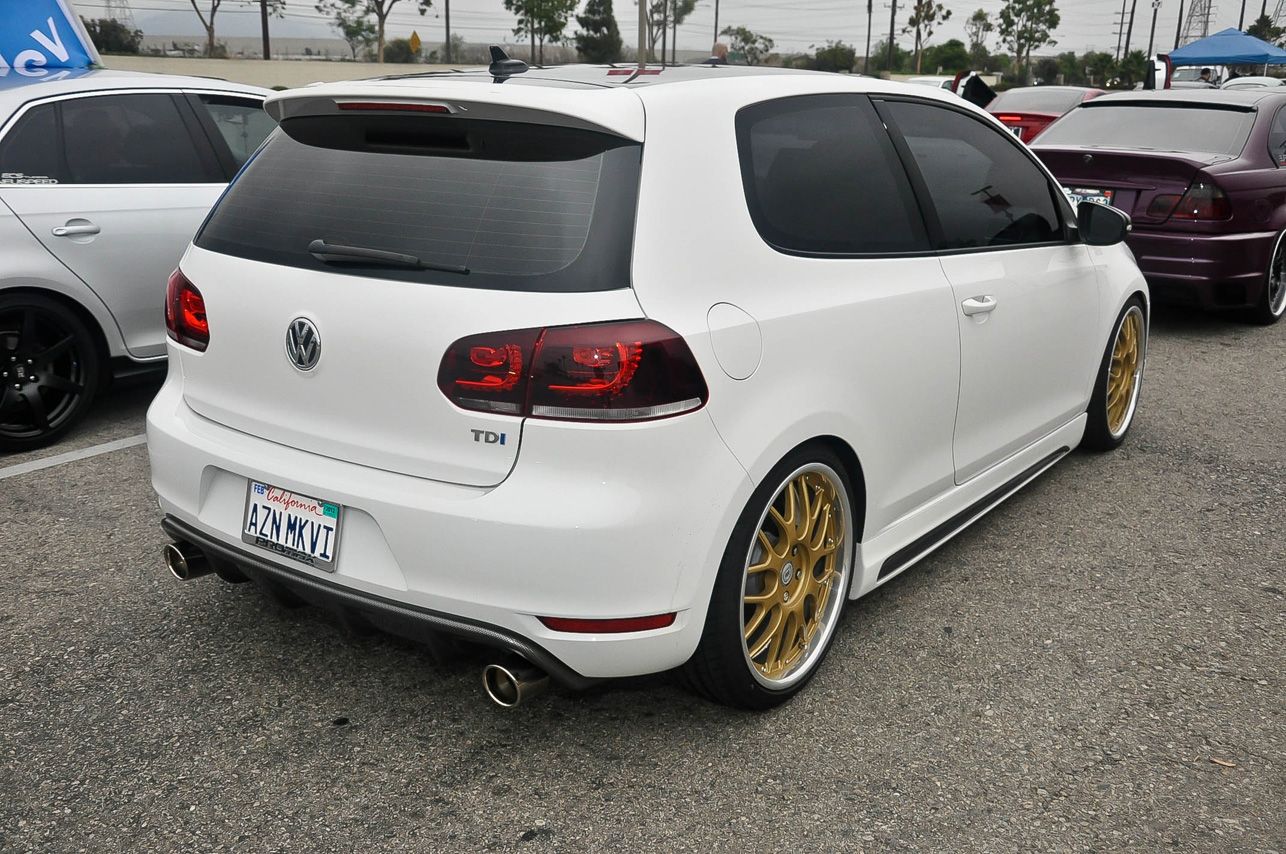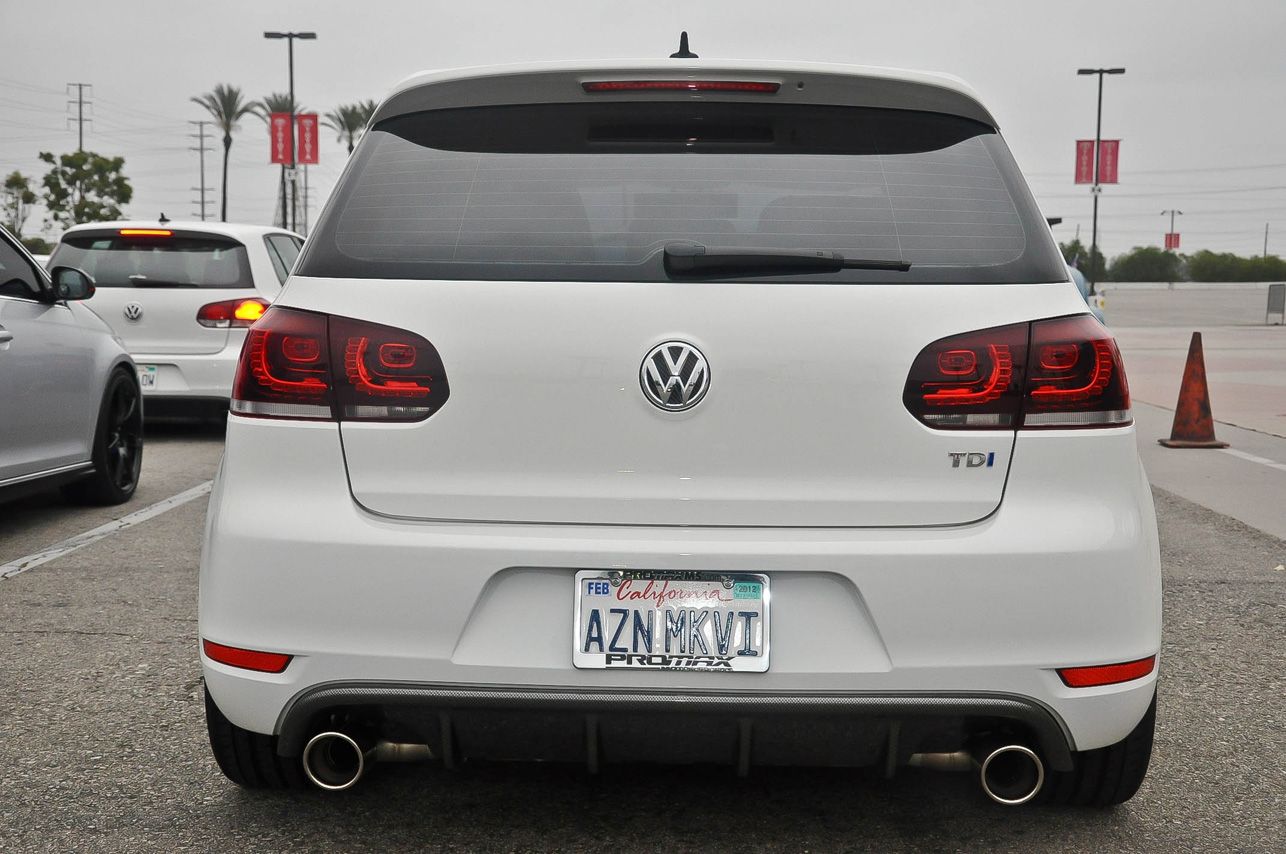 I'd like to thank the following shops for making this project happen:
Anthony @ Promax Motorsports
Manny and David @ DTM Auto Body
Bruce and Howard @ Auto Network
Craig @ Supreme Power
And I'd like to thank the following sponsors:
Stan @ Toyo Tires
Manu @ DPE Wheels
John @ JS Design Factory
Mark @ aFe Power
Adrian @ Injen Technology
Adam @ Adam's Rotors
Michael @ AZN Optics
Gary @ Revo Tecknik