Stress Bar Kit
SALE!!!
3 piece kit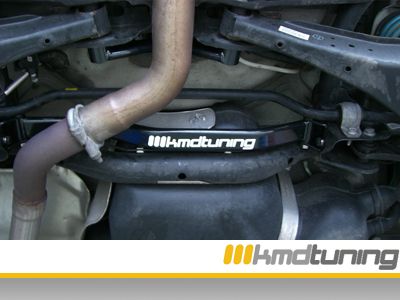 Rear lower bar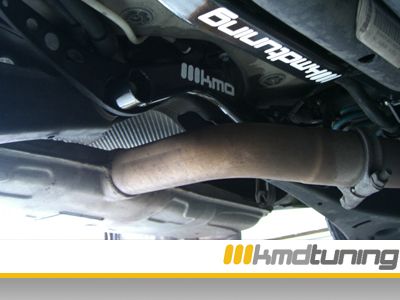 Rear upper bar
Front lower bar
Product Information
- Improves Steering
- Better Stability
- Reduce Subframe Flex
Tracking your car or just looking for a stronger chassis?
KMD's lower stress bar kit is made from quality T-6 Alloy. The mounting plates are made from 1/4" alloy for strength and durability.
The rear bars together utilize a 4 point mounting structure. Together they eliminate the subframe flex that is added on from hard cornering to stiffer sway bars.
The front mounting plates use a 4 bolt mounting system which helps eliminate flexing at the lower control arm subframe pick-up points.
We've done extensive testing on vehicles that were looking for stronger steering at the 1/4 mile and for the "track crazy" VW/Audi drivers and after all the testing we asked each person for their opinions. The response was all the same…"What did I ever do with out these bars".
Once again, KMD strives to give our customers a good product at a reasonable cost without sacrificing quality! Try them for yourself; we know you won't be disappointed!
Full Kit $399.95
SALE $359.96
Individual bars
Front lower bar $174.95
SALE $149.96
Rear lower bar $164.95
SALE $139.96
Rear upper bar
$105.95
SALE $95.95
FREE SHIPPING!!!!!

Please PM or Email Frank@kmdtuning.com