Hey guys.
Been at this project for a couple of weeks now. Haven't seen anyone attempt this yet, so I thought i'd post so everyone else can see what we've been up to lately.
First off, my car is a 2010 GTI that I bought new in January 2010. First new car that I ever bought, and I've babied the hell out of it. Not something i'm overly proud of, but it did make its appearances in a few meets during the summer, cruises, etc. After storing it for 4 winters straight, I got a little tired (and anxious) watching it sit there for 6 months of the year. When I get it out though, I sure make the best of it.
In previous years, I've added a pile of little things. Some are still around, some have been replaced with bigger and better things.
APR Down pipe
Magnaflow cat back
Fully Loaded APR ECU
Golf R Cherry Tails
APR Boost Tap
NewSouth Vent Boost Gauge
Koni Coils
PIAA City Lights
APR/Carbonio Stage 1/2 Intakes
And a pile of wheels...
Anyway, last year I went ahead with a full Bag Riders Accuair E-level install. Completely custom trunk setup with dual 444c compressors, colour-matched 5 gallon, chrome water traps, black anodized fittings, maple hardwood floor, etc. Also picked up some 19 x 8.5 Rotiform BLQs late in the previous season, that werent sitting just right without the air. Everything turned out great. Car sits exactly how I had pictured. Couldn't be more happy with how my trunk setup turned out either. Kevin Misner (the man that makes it all happen) really stepped up his game to pull it all off. Some of you might remember his MK4 R32 Wagon, also with a 4motion swap, boosted with a 20th HPA kit. Crazy stuff. If you've ever seen that, you'd understand why he's the guy for this project.
This winter, I had enough. Time to make this thing winter worthy, and to make an already great car, enjoyable all year round. I Brought the car out 2 months early and left it with Kevin at his new shop in Lower Sackville, Nova Scotia. I purchased an 08 R32 AWD swap, Golf R transmission, Golf R rear bumper, HPA Turbo back exhaust, new HPA Software, and a pile of other bits and pieces... and the project began.
Anyway, enough typing. Here's what has been done so far.
About to go under the knife...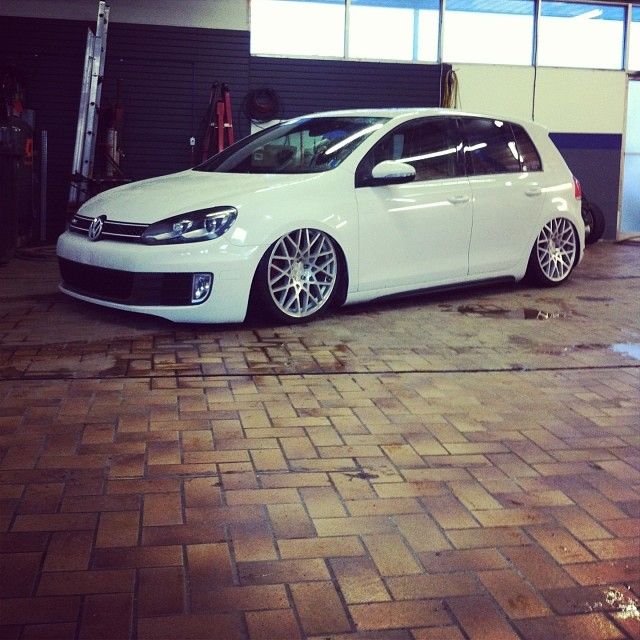 Golf R AWD Tranny
08 R32 AWD Swap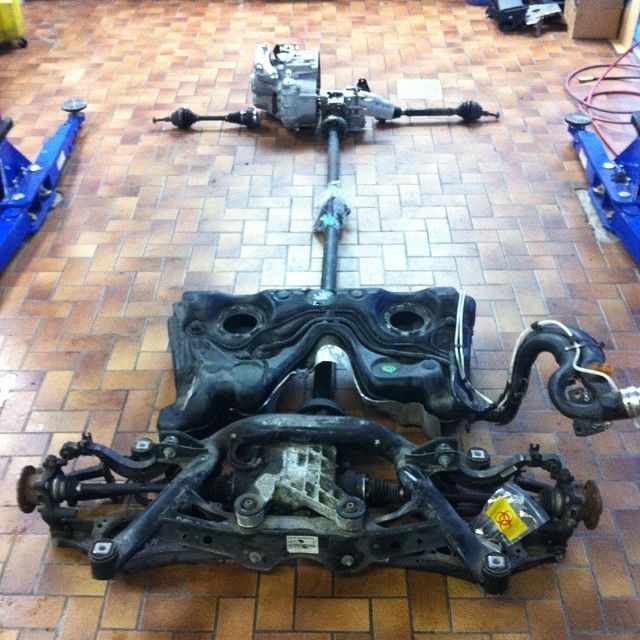 New passenger side axle in place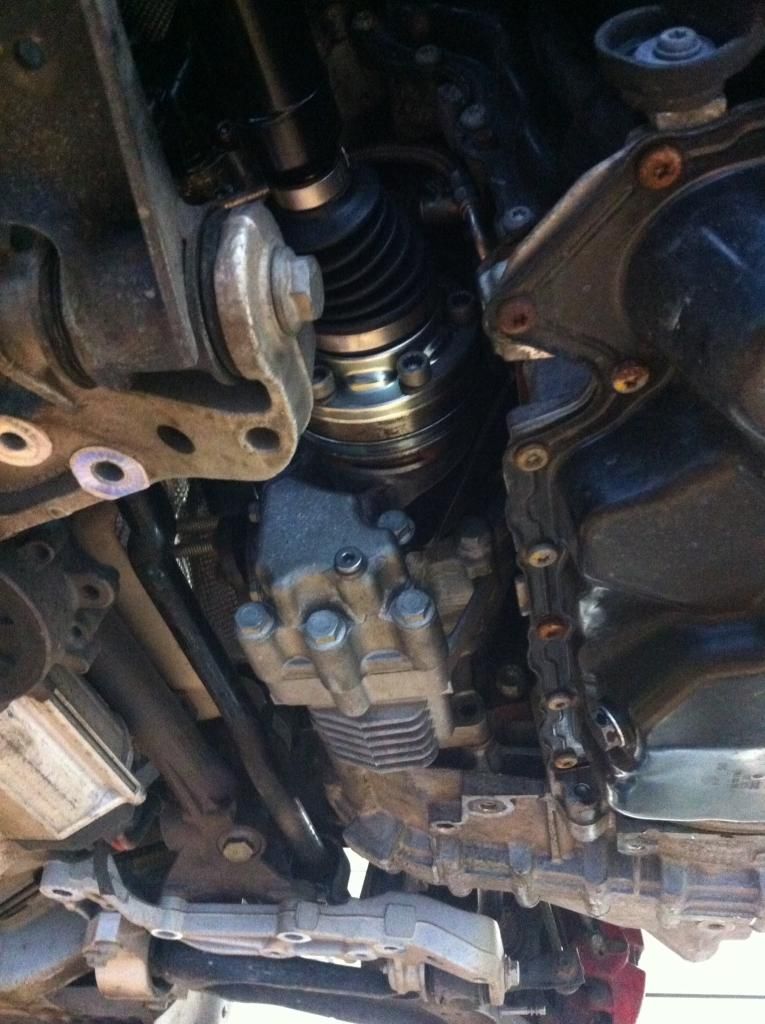 Rear floor removed, making room for R32 floor section. This is necessary because of the floor height difference between the R models and the GTI. GTIs holding full-sized spares, and R models storing donuts. The smaller depth of the floor section allows for the space the diff requires to fit in properly under the car.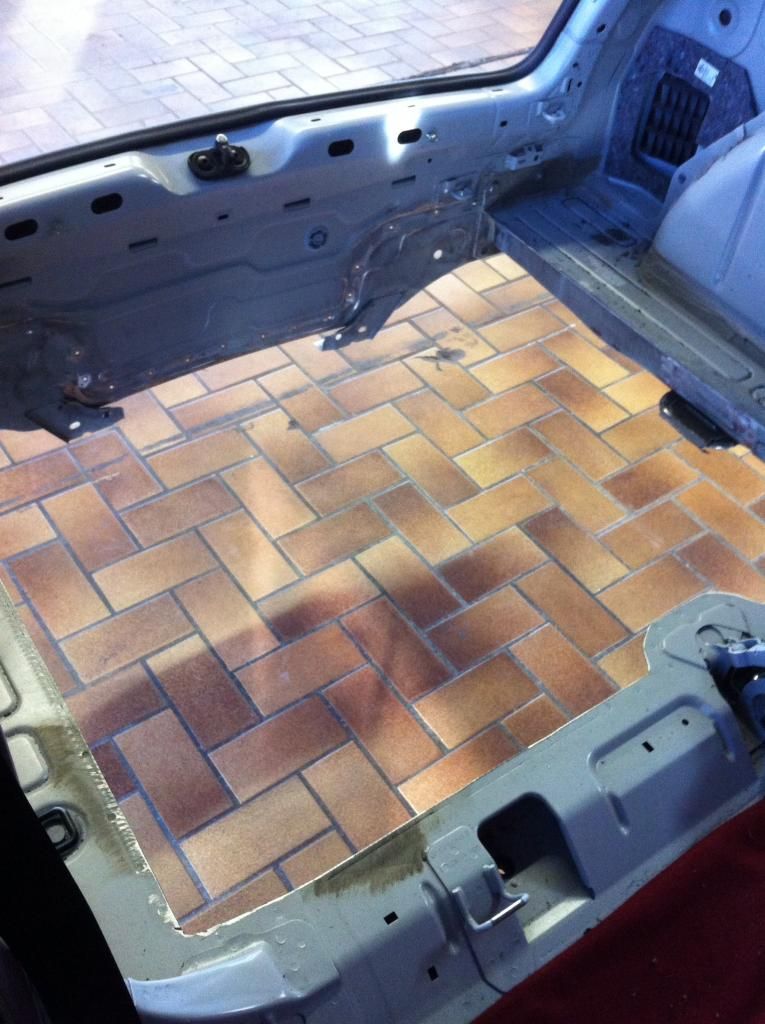 R32 floor section trimmed and drilled for transplant into the MK6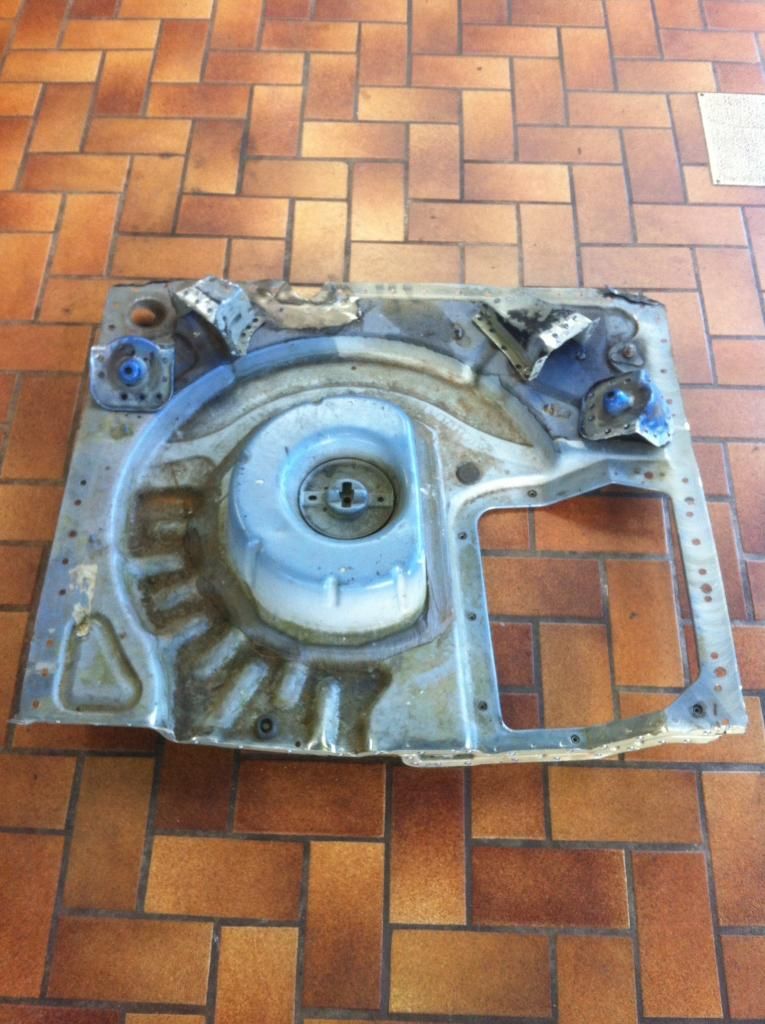 Floor welded, seam sealed, and painted. New perches in place. Good as OEM.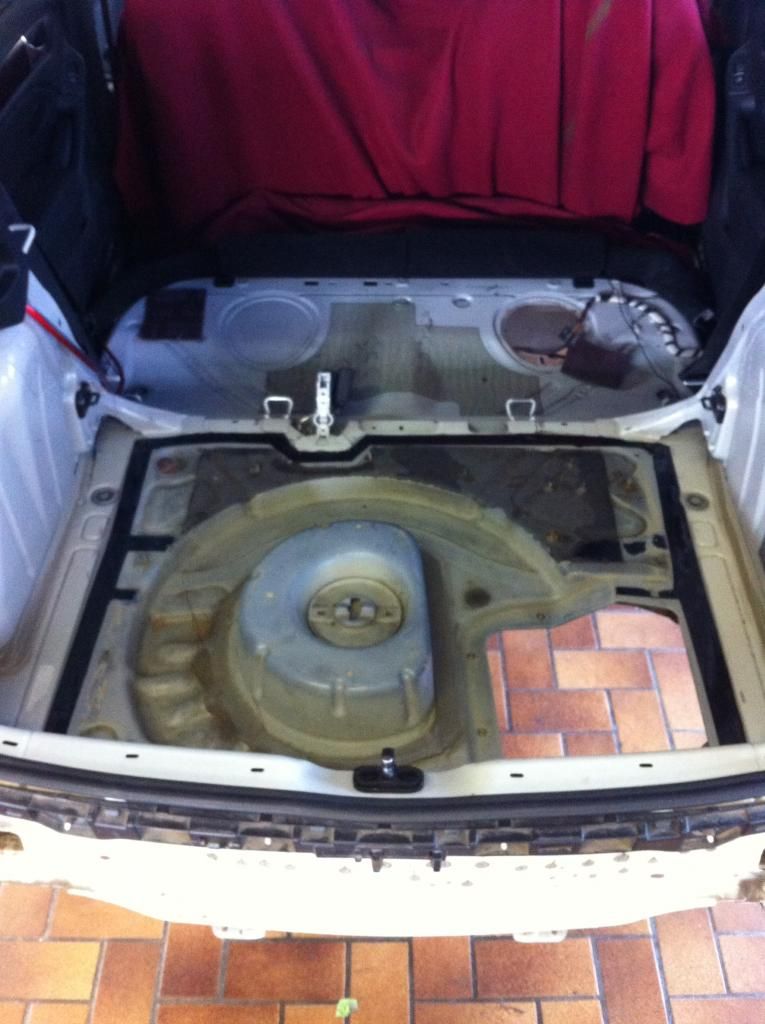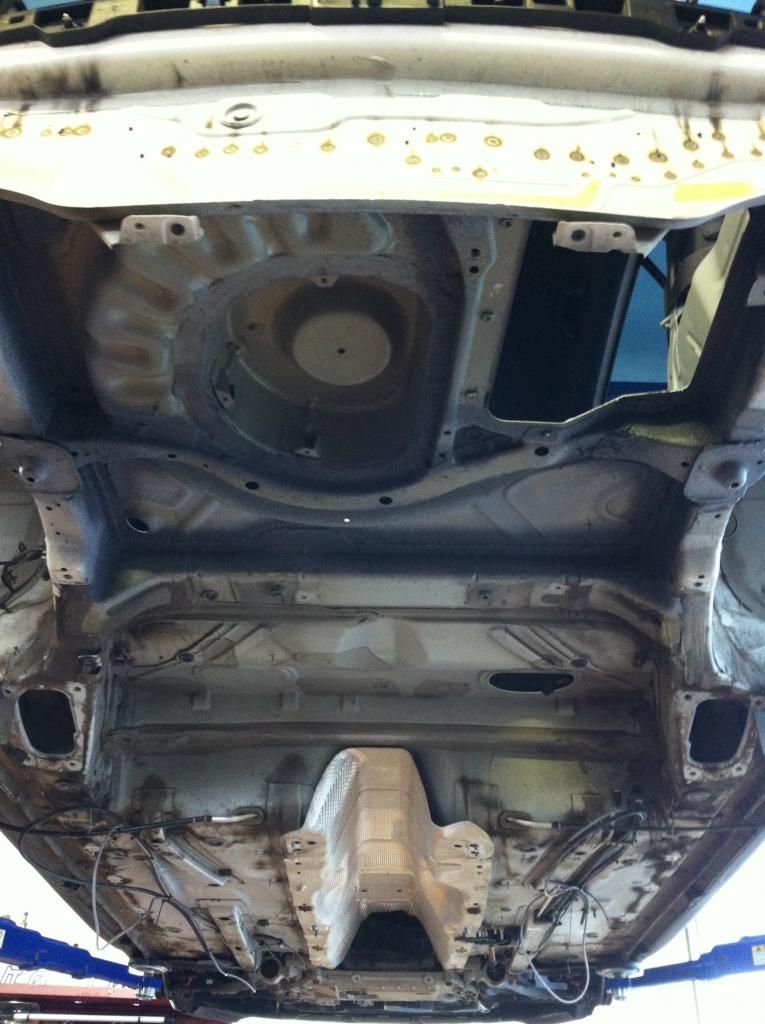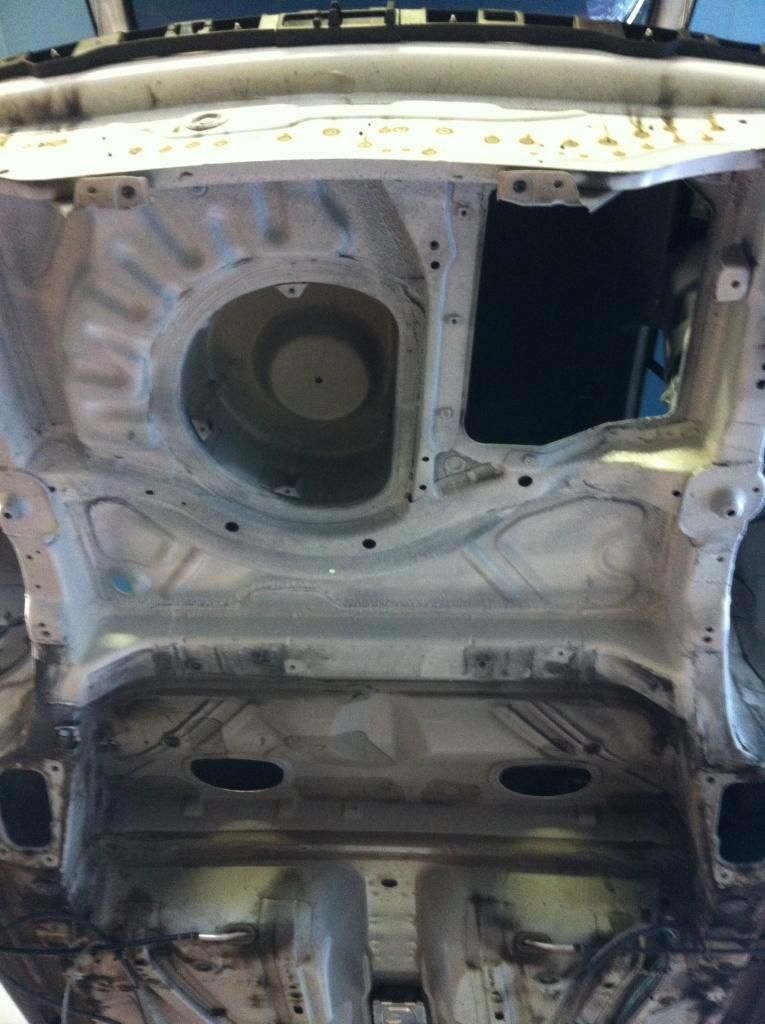 Rear Diff test fit.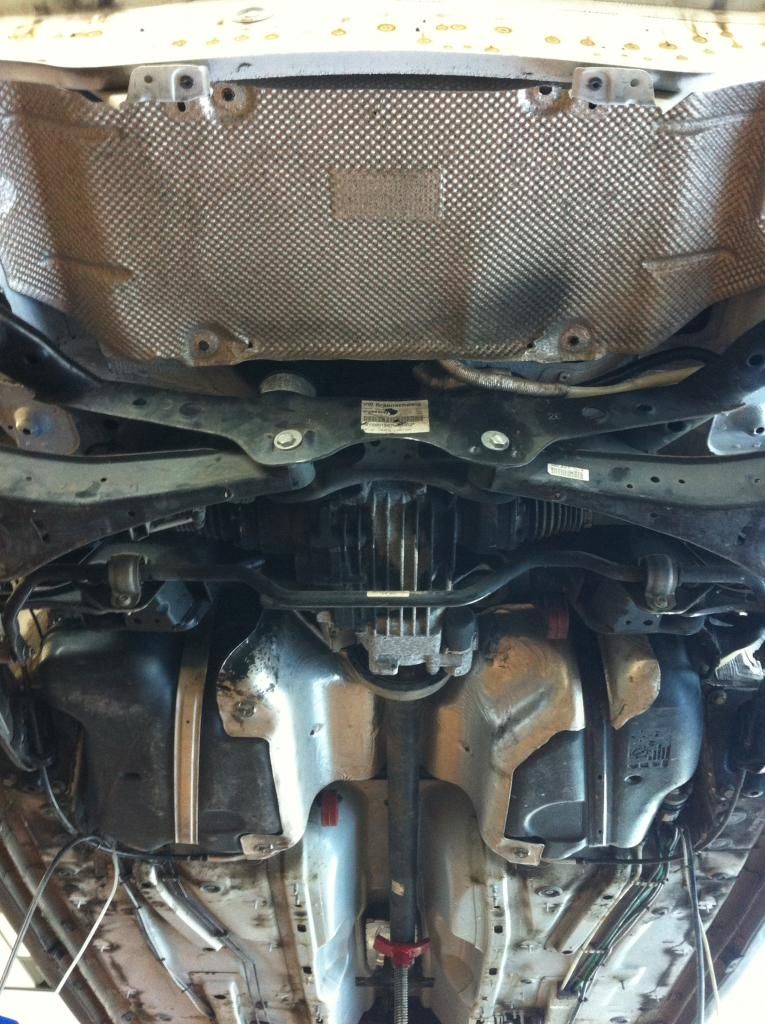 Scraps!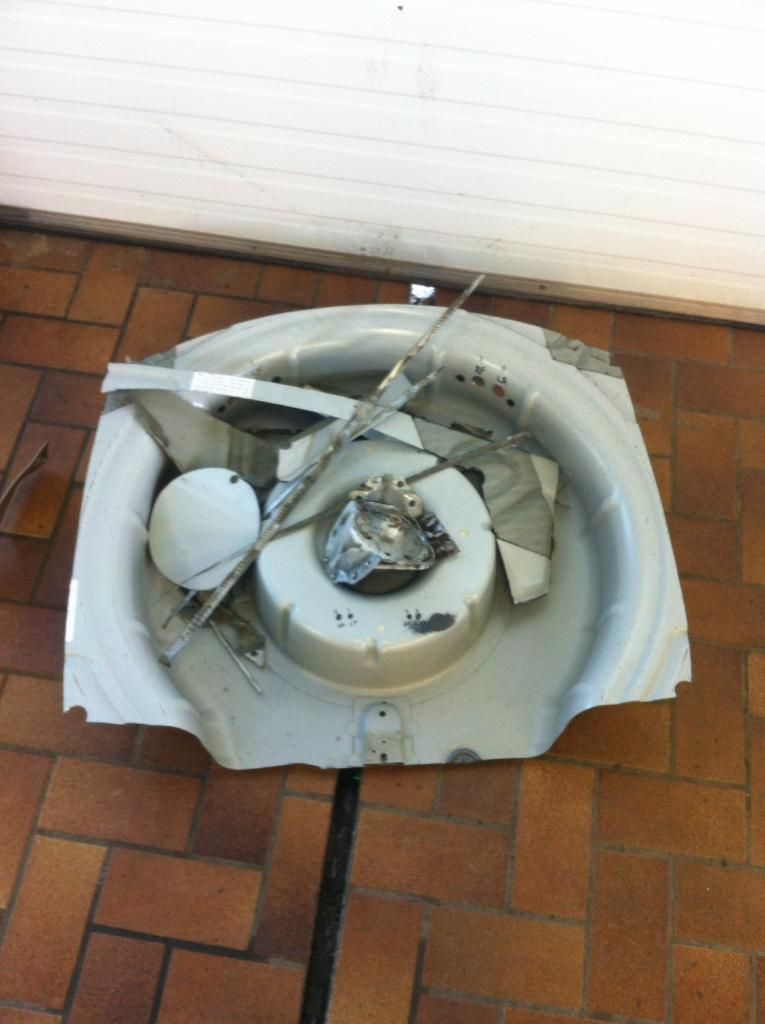 With only being a couple weeks deep, there's been a LOT done, and even more to do. Still waiting on a pile of parts, too. Stay tuned for more updates!