So I installed my boost gauge today. First of all I must say that I'm not a huge fan at all of the quality of the NewSouth parts I got. The boost tap looked to be a pretty much stock pipe with some foam around it and a poorly tapped hole drilled in. Im not using the extra tap point, but it still bothered me that there were plastic barbs sticking from where it was tapped. Secondly, the gauge pod. The thing barely fit inside my vent, and didnt lock in at all. Im pretty sure if I pushed on my gauge it would just take the entire thing into the vent at this point.
Anyway, onto the install.
First things first, had to remove the battery. Thats pretty basic, so lets skip past it.
First thing I did was to swap in the boost tap hose with the boost line attached.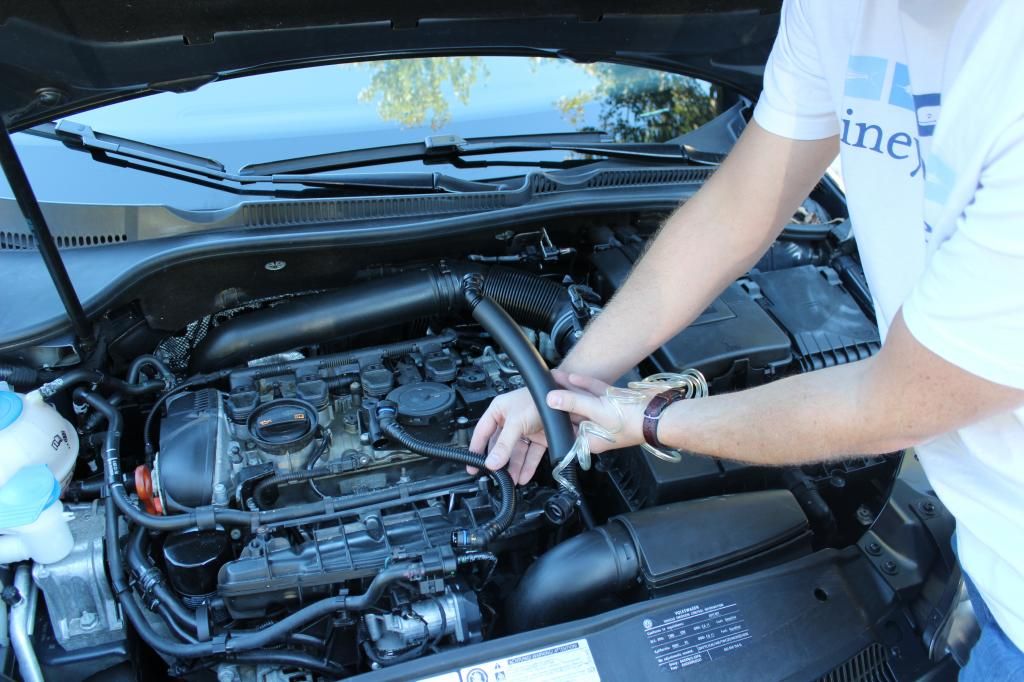 I'll go over details for wiring later as I didnt do it today. God dark on me too fast.
Anywho, to remove the vent, just pry at the bottom. A lot of people say to push from behind as well, but I wasnt really able to get at it from behind, so I had to just pry until it came loose. Once you get the vent out, there are tabs around the front that are super easy to pop off. Once you do so you should have the vent in 3 pieces like so: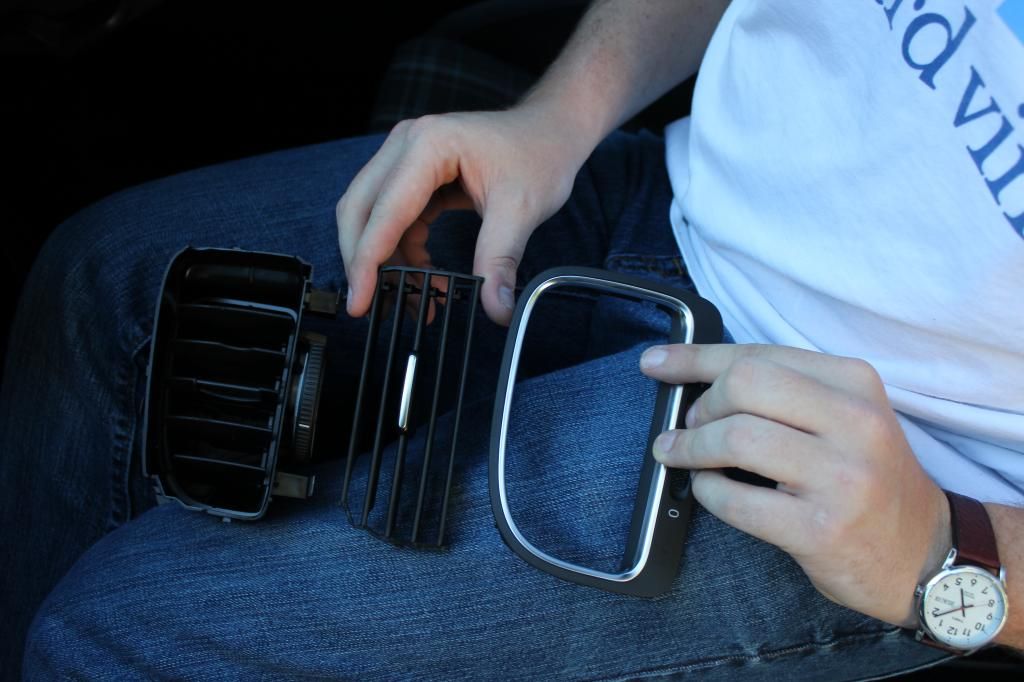 Now, we still need to get those inner vents out so we can actually fit the gauge in. There are 4 small clips around the middle of the vent where it steps down. Push on these while prying on the corresponding corner to pop out the left-right directional vents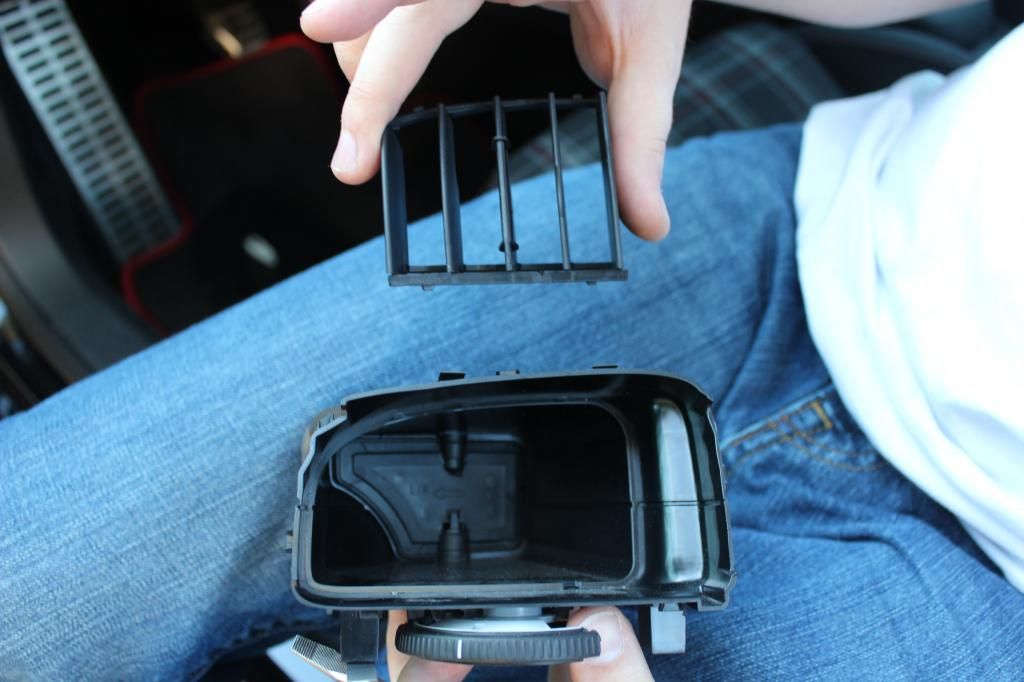 Now for the fun part. Rip or carefully cut a small hole in the boot of the wiring harness at the firewall behind the battery to feed your boost hose through. This was probably the most frustrating part for me as I dont have particularly small hands and I was unable to remove the entire battery tray.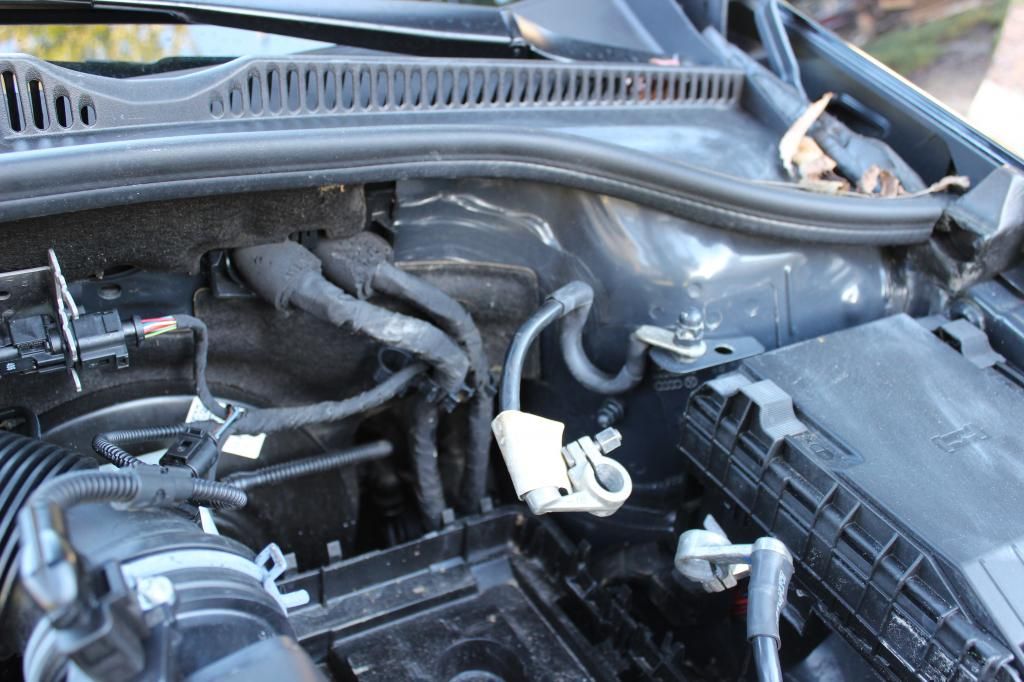 Here is a small tip on routing the wires and hose if you dont have a drill like me. First, take a small knife and make a tine hole in the plastic of the vent. This doenst take long as the plastic is pretty soft.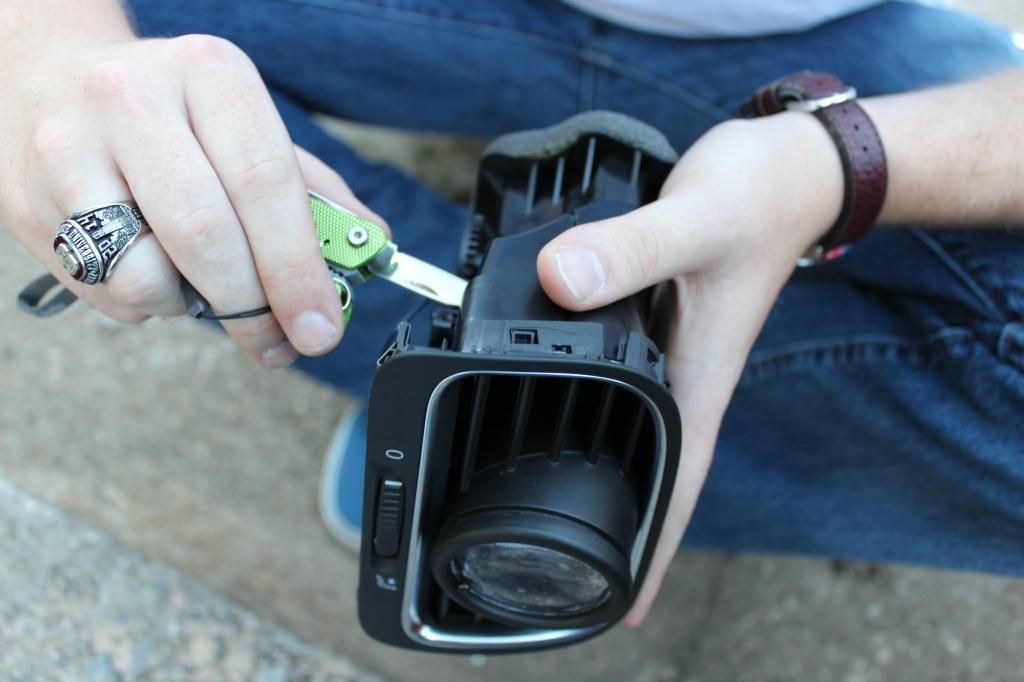 Then, take a phillips head and round out the hole until it goes through. This makes the perfect size hole for the hose provided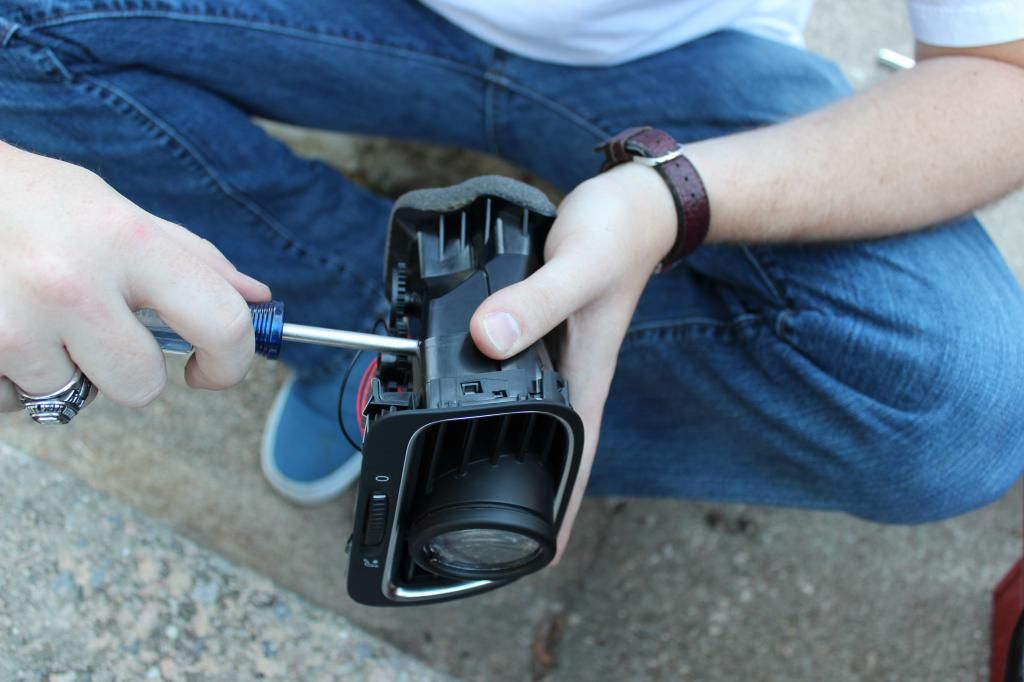 Pop everything together and now you have an awesome boost gauge!
I still want to go through and shave down the NewSouth pod to make it fit better and wire in the lights, So I'll try and go back through and get more pictures to explain the process a bit better.