Hey, name is Max and this is my story and slow build thread.
Even though I can own any mod friendly car and owned cars from honda to bmw, I was never a big VW guy as i could simply not find the "thing" that i liked about it. My Wife and i were initially looking for a Evo X Mr due to us both wanting a automatic "cool paddle shift able" car. But quickly that was off the list after reading so many horror stories about the sst. We made our way over to a local VW dealership to look at a Touareg as a car to settle (we also have a 2 year old) with and get out of the modding scene but, couldnt even go past a mk6 gti that was just sitting there looking pretty. Just something about a mk6 that caught my attention. still dont know what but im in Love! We drove home In this 2012 CG DSG 4dr 37,000 miles on the clock and a 1 owner. And now its a new money pit
Feel free to comment criticize and give me pointers with this whole VW thing
Bone STOCK>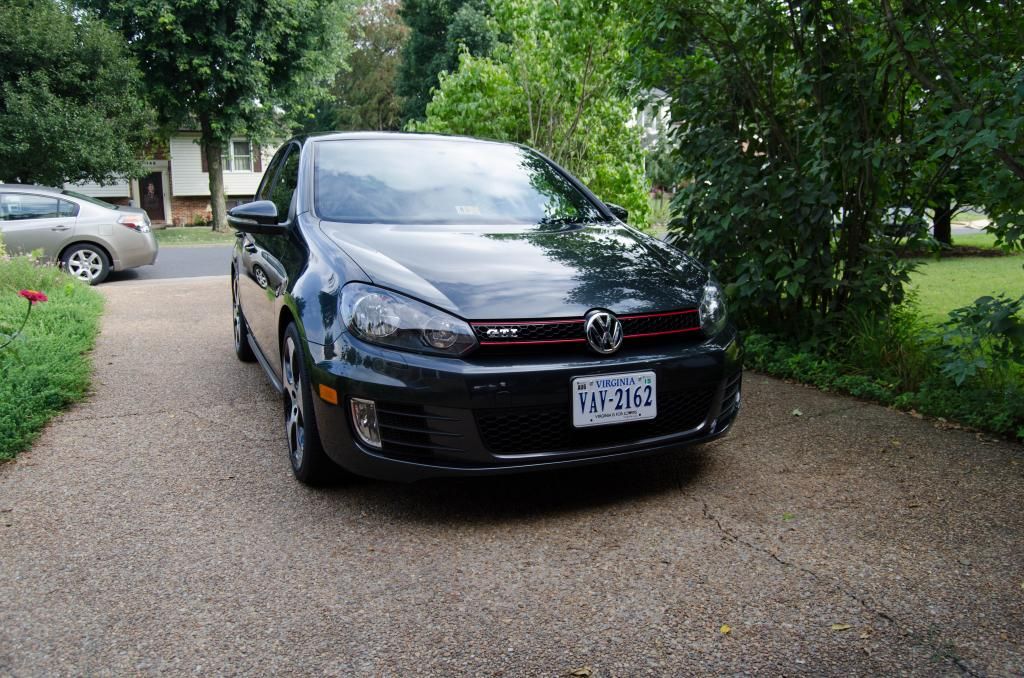 As of 9/6/2014
~ 35% F 20% R window tint
~ yellow fog overlays
~ evoms Intake
~Ebay downpipe (temporary)
~blacked out emblems
~debaged trunk
~German flag emblem inserts (trunk)
~ Sportline springs
Waiting to be installed
~accuair switch speed air ride
~ECS spacers
~euro tails
Future mods
~ko4 with front mount
~fender flares or a whole wide body kit
Initial goal is to make this Gti one of a kind.
Will update when i get proper pictures
The look Im shooting for as far as the rear goes. Thoughts?