Got under the car and everything is still good and snug, no signs of any leaks or problems anywhere.
Pics of the Pipe, coupler and clamps: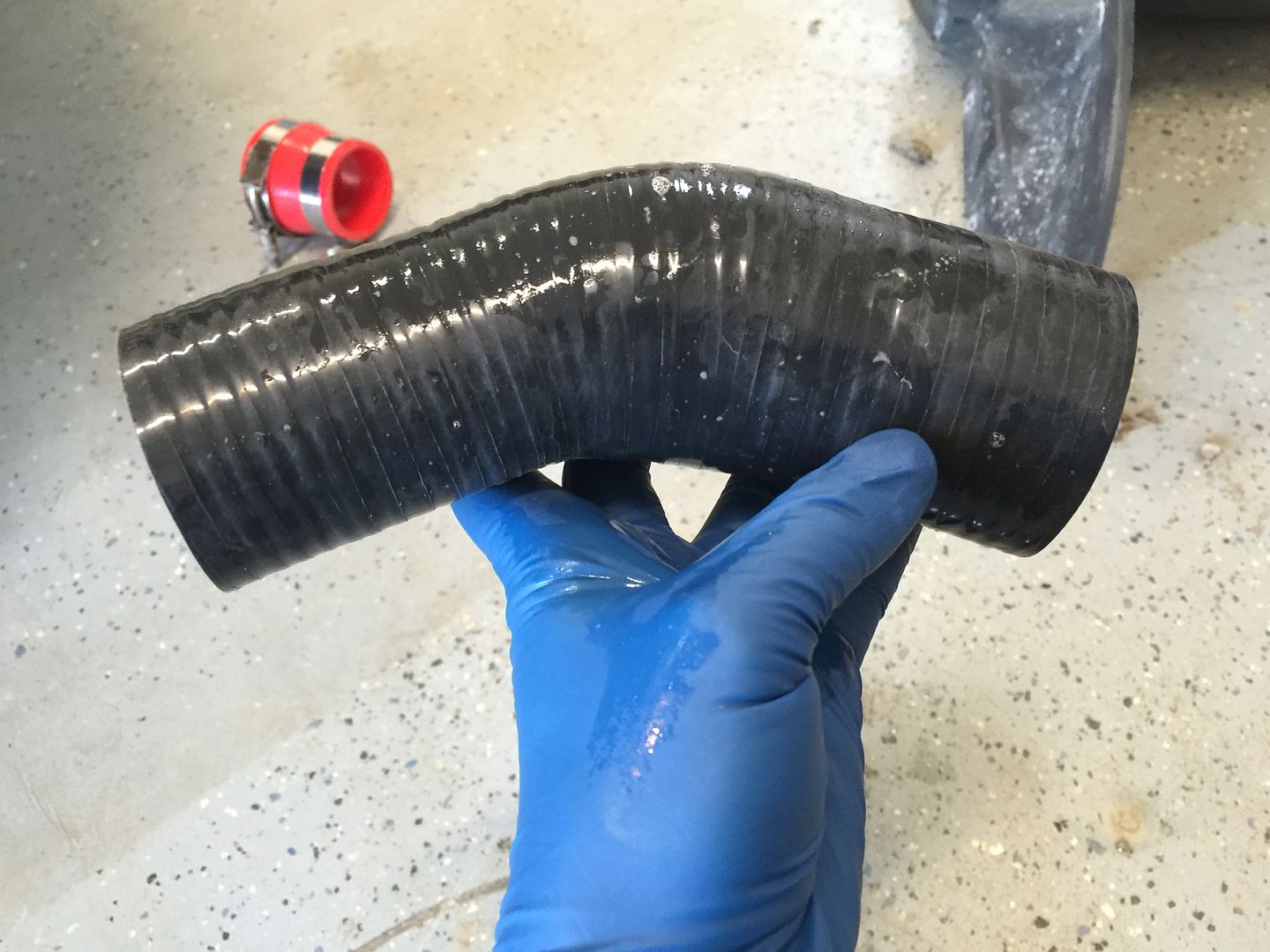 I couldn't get great pics of the install of the F-Top to the turbo but here is the best I could do.
I tried to film it while I installed it one handed but couldn't manage to do so, it did take both hands but again it took less than one minute to complete this.
Last a couple pics of the installed F-Top with my custom pipes (sorry no pics of the OEM hoses)