Next up, Golf R Intercooler:
I decided to go for a Golf R intercooler, latest revision (for mk6 anyway) - as apparently it has better flow than the often used metal end tank S3 intercooler - plus it fits with no modifications or extra bolts etc.
This is another long winded job, resulting in a lot of screws & bolts being removed and some fiddly stages.
First I removed the undertray & bumper (about 30 screws).
This job was made more difficult due to having headlight washers and parking sensors.
Next was the crash barrier, radiator support and upper carrier for the lights & grill: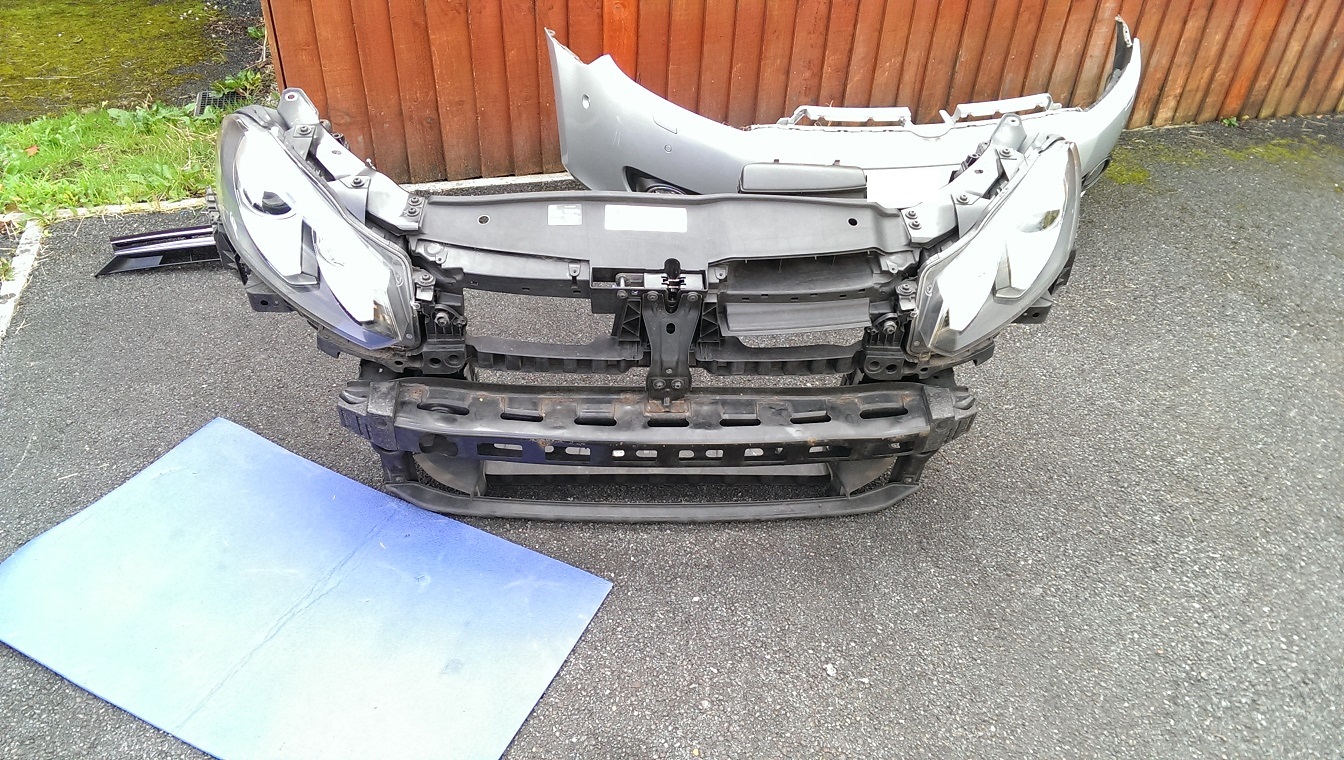 This was another load of bolts and screws, and some jigging around to get the bottom support out of the intercooler pegs...along with disconnecting the ambient air sensor, headlight connectors and a couple of others.
Once this was off I had access to the AC condenser/Intercooler/Radiator Sandwich: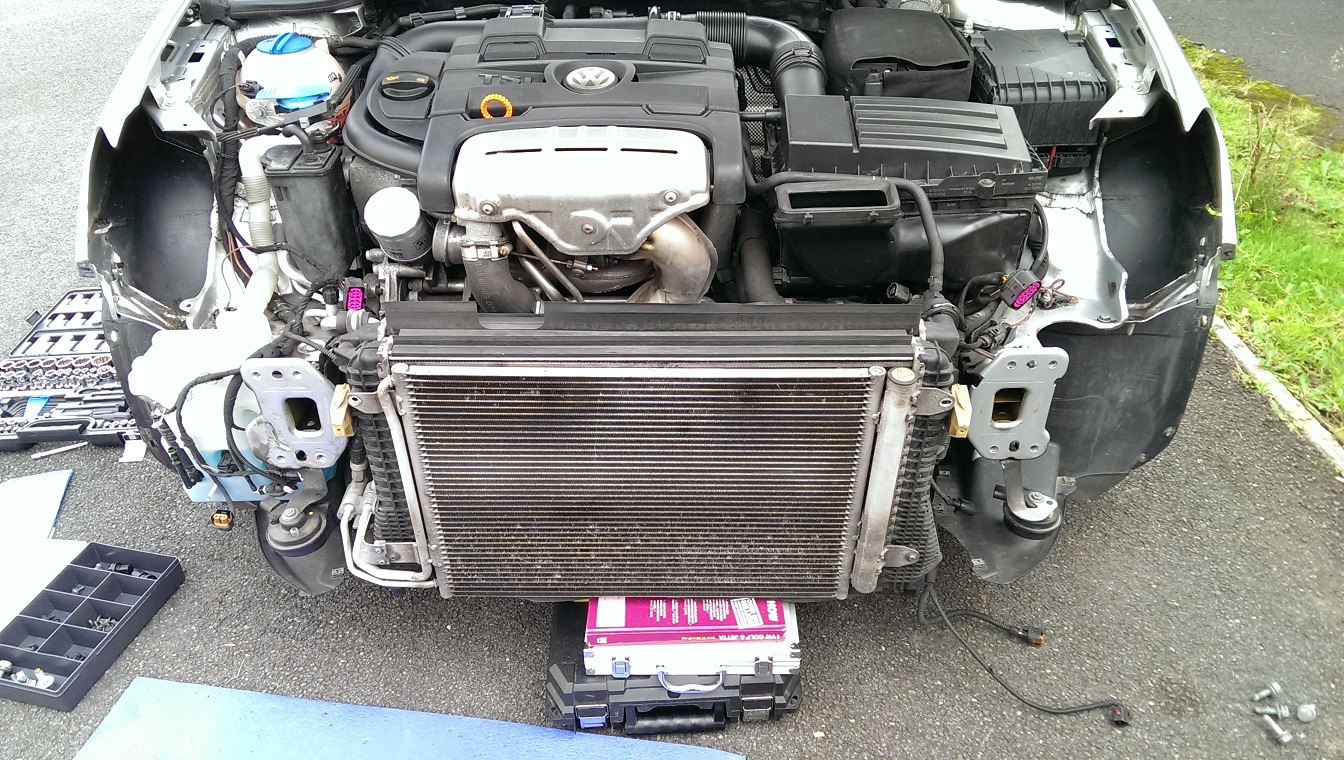 I used some random stuff to support the radiator sandwich as nothing else is holding this lot in place
Normally (according to VW workshop guides) you would remove the intercooler downwards - but this is not an option on jack stands so it has to come up up/sideways - this meant pulling the ac condenser forward and carefully angling out the intercooler.
A load more bolts later and a lot of jiggling around of the intercooler and it was out: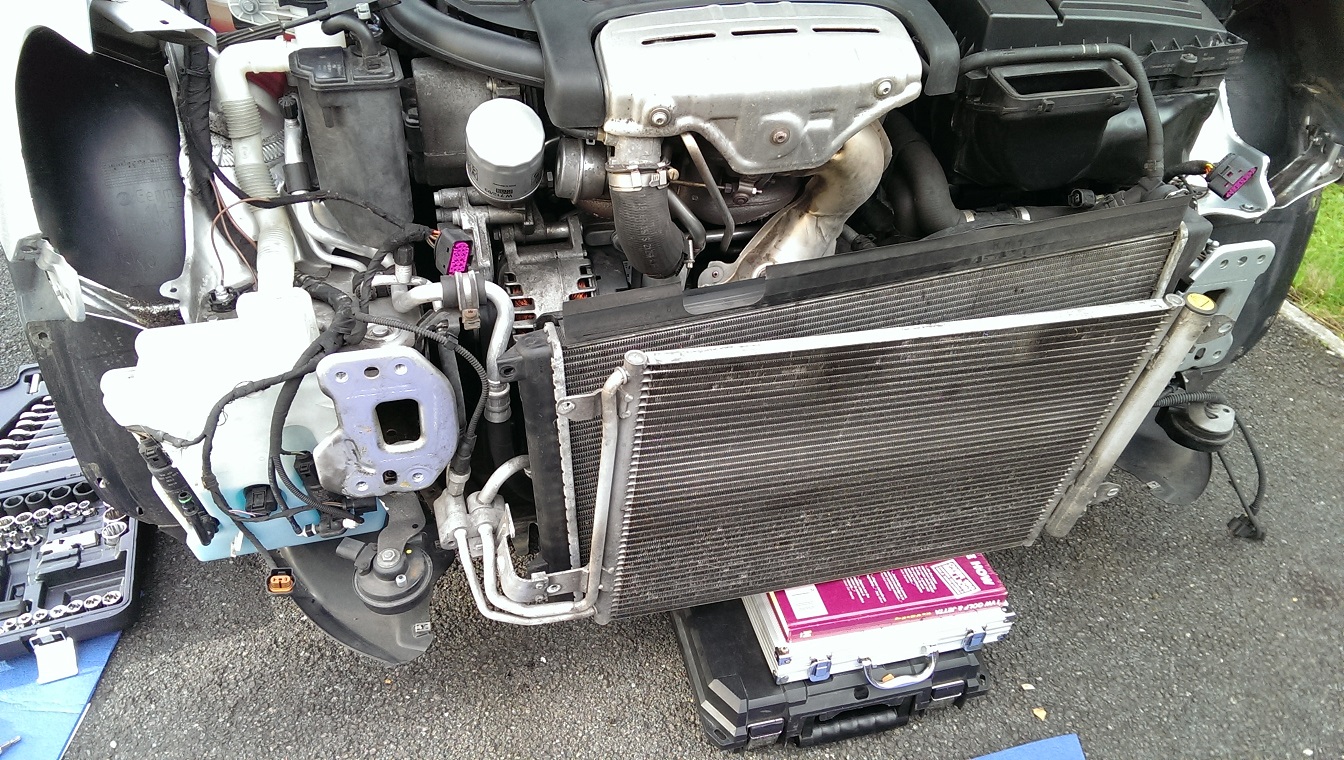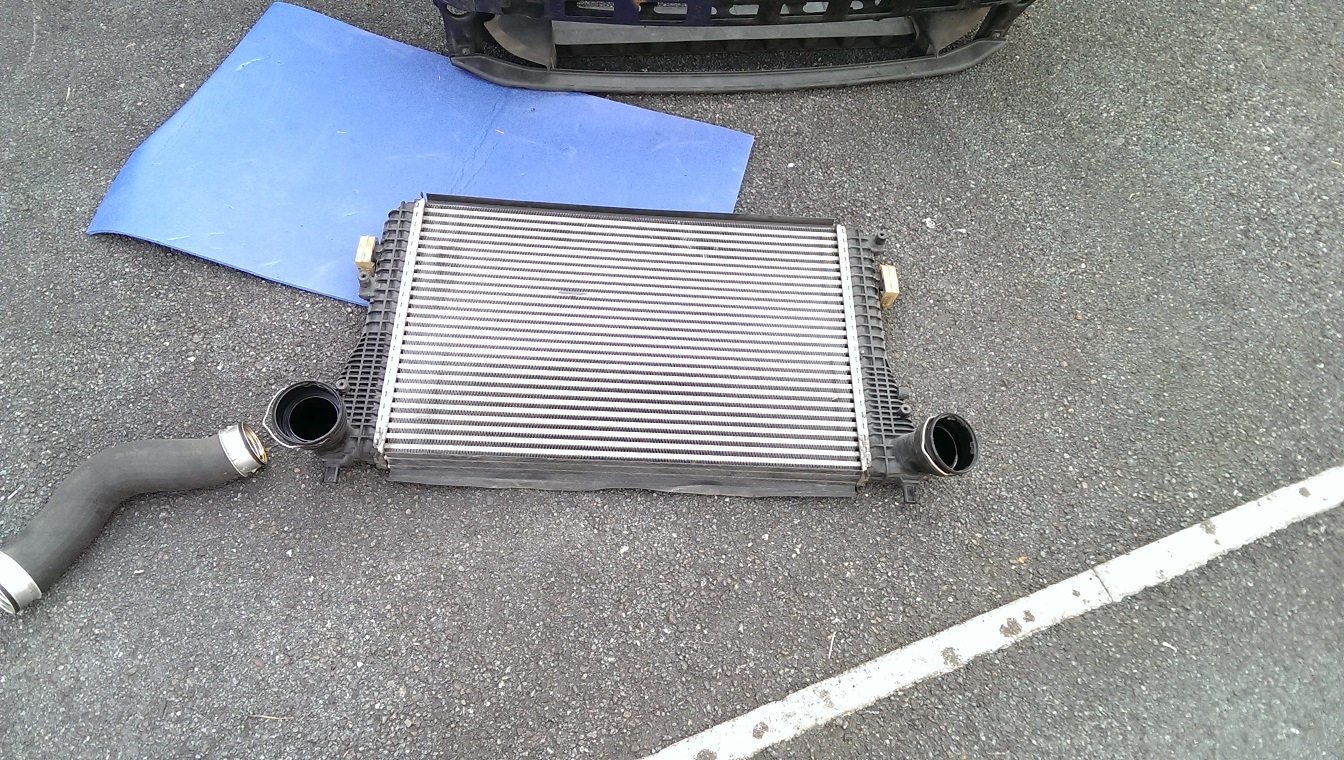 With that out, time to put the new one in: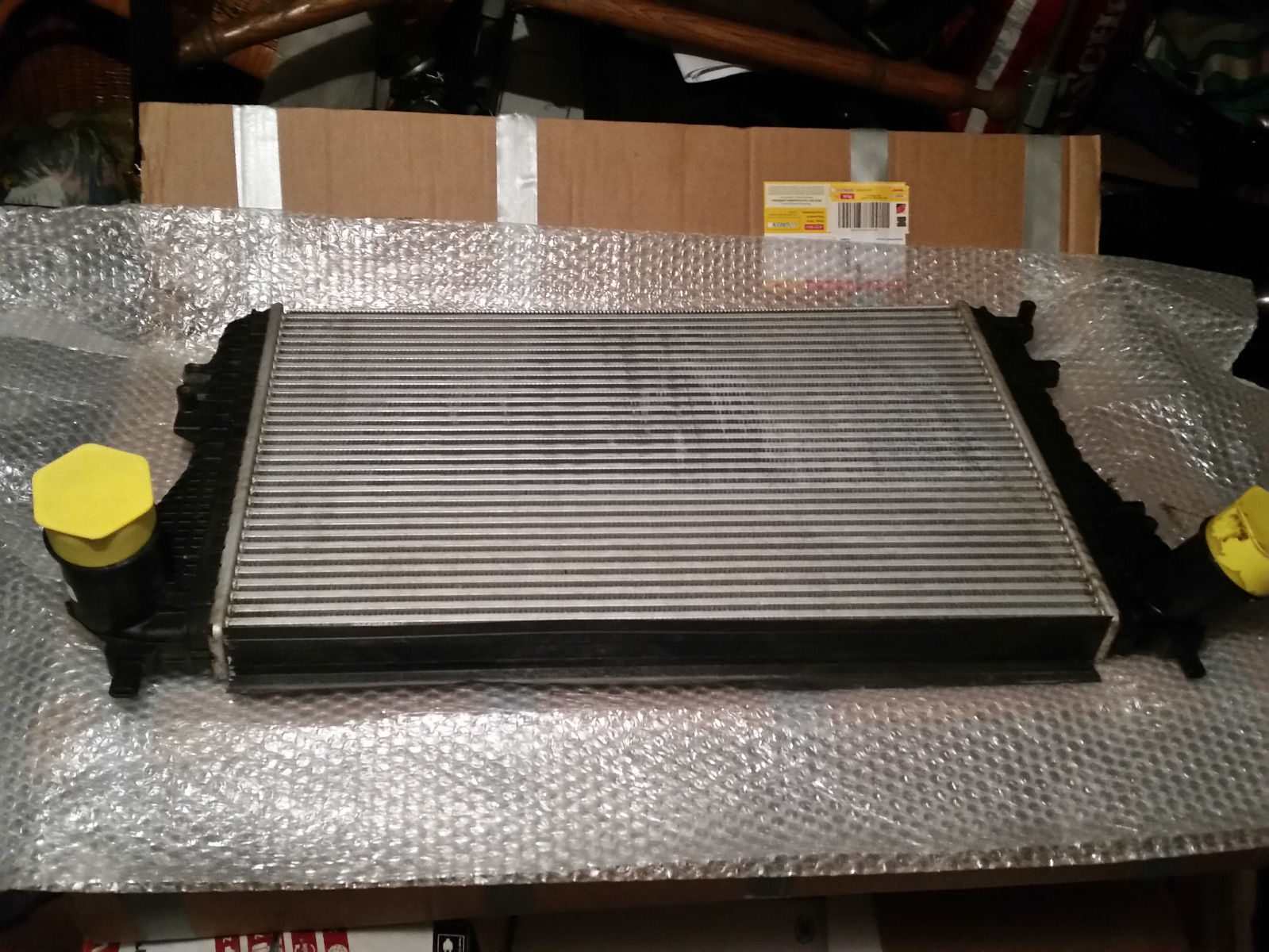 This is noticeable thicker and heavier than the old one, has more cooling channels and a higher fin density - should provide a lot more cooling
Using a technique pioneered by LastHumansGarage - I cut off the metal ends of the old intercooler hoses so that I could use metal hose clamps to attach it to the new intercooler which doesn't have the crappy clip style latching connectors of the old intercooler. Just a gently cut with a hacksaw blade and a bit of prying and it came right off: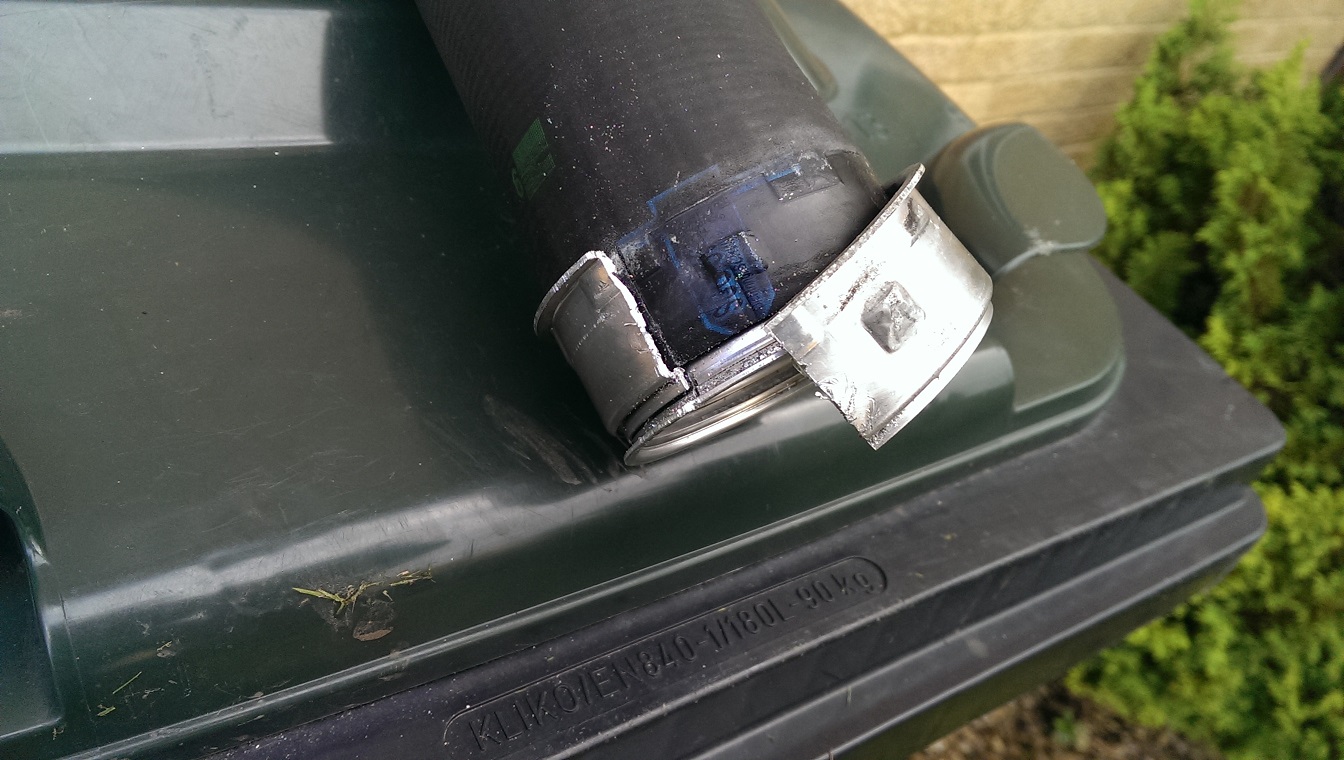 This is far better than cutting the hose, making it too short. Removing the metal end fitting keeps the hose the right length for a perfect fit
At this point it was time to put it all back together - all was going well until I tried to get the bottom intercooler pegs back into the lower carrier/crash barrier. No matter which way I angled things I could not get the damn things in - in the end a load of spray oil and a lot of pulling and pushing got it in - it only took 45 minutes of swearing and some cuts to my hands
Then it was just spending an hour or so putting the 50+ bolts and screws back in
- all done.
No noticeable difference in performance at this stage - although I have not gone on a continuous hard run yet - plus cooler outside temperatures this time of year are going to reduce heat soak issues.
This upgrade was done to keep intake temperatures down under hard driving, especially in the summer - again helping keep this already hot running engine within tolerance after a remap.