Ok guys, bit of an update...
As above i went the route of buying used injectors and having them professionally cleaned and tested - or so i thought.
Well in the past couple of weeks after installing the injectors, i noticed the car was harder to start if it was left sitting for more than 10 minutes. It would take more cranks than normal and then stumble for a moment as it started up.
A quick check with VCDS was showing the fuel rail pressure was falling off after shut down - oh dear, not a good sign...fuel pump was fine (and new)...only means one thing, leaking injectors!!
Removed all the spark plugs the next morning and on cylinder 3 an immediate strong smell of petrol - the injector has been leaking when its shut off.
So that meant the 5-6 hour job of getting to the injectors again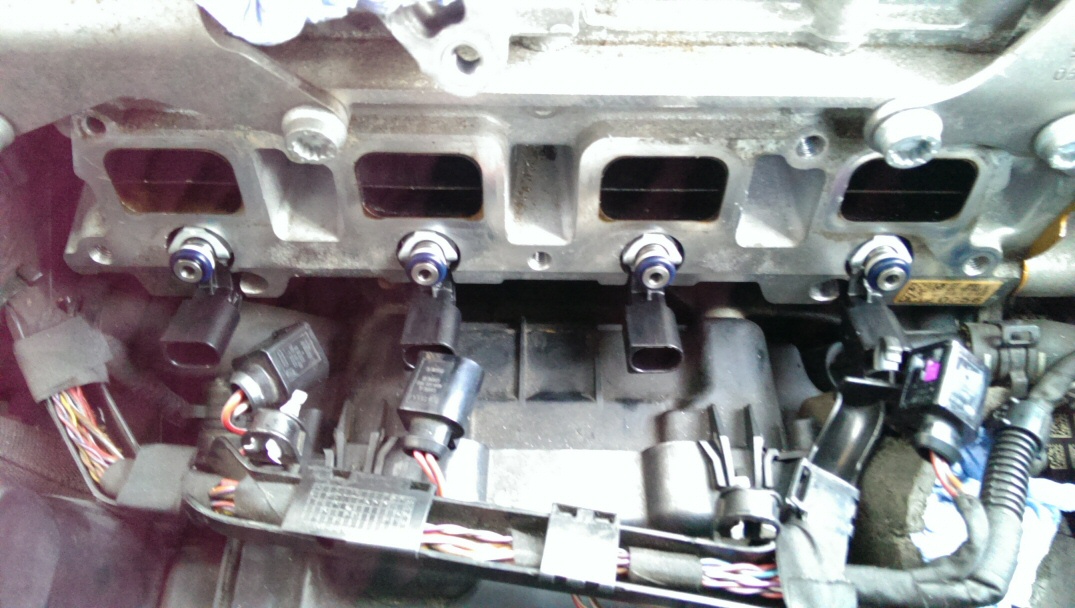 Hmm this looks familiar.
The reason i had them tested in the first place was to avoid something like this - so much for the test! - they only leak tested at 3 bar according to the report i got back, yet the injectors and fuel rail runs at 100 bar at idle.
Anyway, no more short cuts - this time i bought brand new VW injectors - 03C906036M, at a cost of £270 for the lot - an amazing price considering they are £200 each from VW.
Whilst fitting them i had another look at the intake valves - the first time round i didn't get a good look as its so hard to see them even with the intake manifold and fuel rail off - you have to practically climb into the engine bay to get your head in position. I managed to get some photo's (shooting blind as again can't see what i'm focusing on)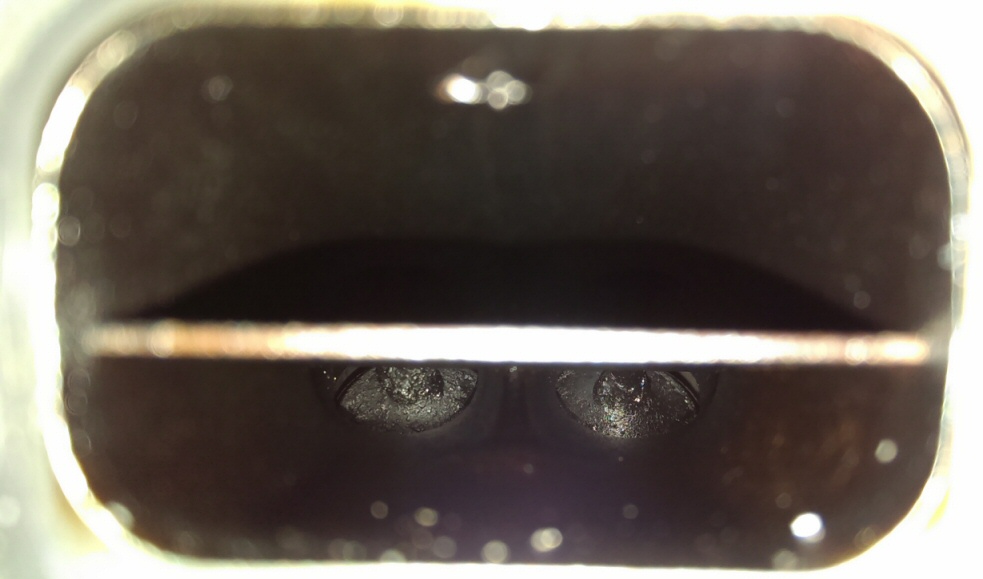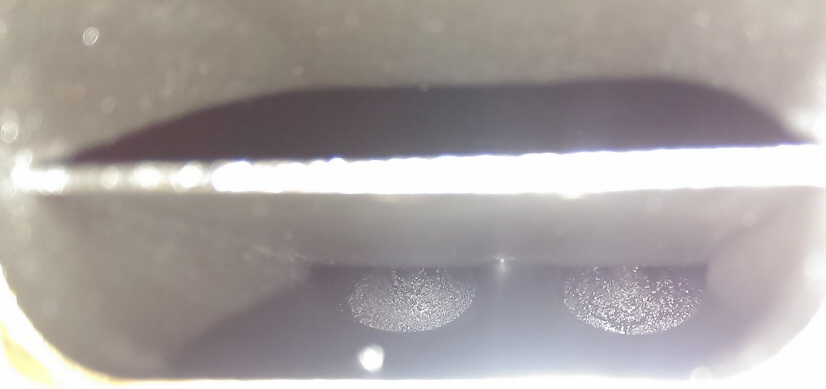 Fairly coked up - they are going to need a clean and only one way to do that on this engine - walnut shell blasting. It's the only way as you can't remove the intake fixed flaps, and the intake channel runs pretty deep along with the inaccessibility with the intake on the back side of the engine. I'll need to clean them with a media blaster and long nozzle, taking photo's as i go just to see how well the clean is going.
So that's an adventure for another day (soon), have ordered a media blaster hopper anyway.
Now not all the valves were as coked up as this - 2 other cylinders had strangely much cleaner valves, with shiny metal showing through - almost as if something had been spraying on them, burning off the carbon and cleaning them.....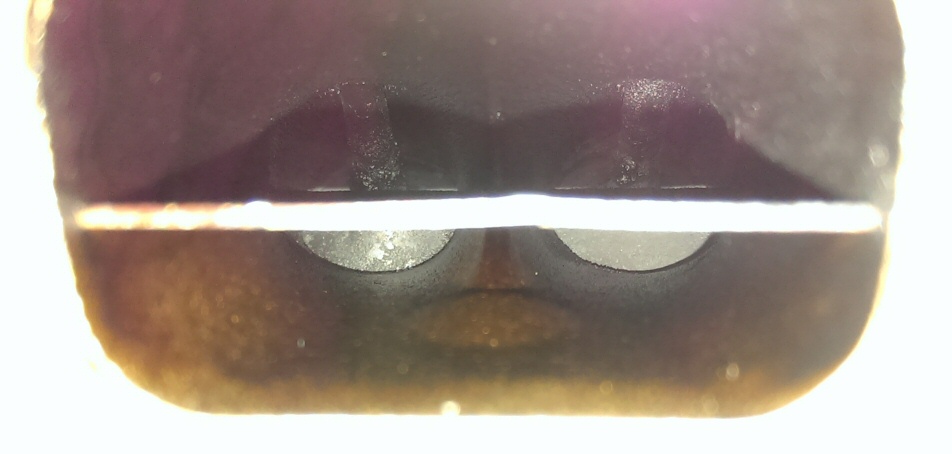 Yep not only were these injectors leaking - the damn spray pattern is way too wide to the point its been cleaning my intake valves!
A word of warning to UK members - i used a company called 'InjectorTune', which said they would return my injectors 'as new', leak tested with spray pattern restored. I asked for a refund when i presented them with the fact one leaks, others spray badly - the guy flat out refused to refund, only offering to retest them. As if i'm going to trust them to clean and test them properly again! Googled their address and its residential house, looks like this operation is run out of a garden shed.
Have tried to get my money back and have got no where, avoid this company at all costs!
Anyway, new injectors in - car runs very smooth (although idle still slightly misses a beat now and then which is common on this engine and probably down to the coked up intake. It's minor and intermittent though, not like a full misfire).
Next on the list will be intake decoke....and as soon as APR do their discount sale it will be remap time