Time for an update..
My problem with misfires above were down to the APR map having issues with this engine...anyway that map has gone and i have much bigger goals now.
I've been wanting to replace the camshaft adjuster, as it's an earlier revision which sticks occasionally on startup - making a loud unpleasant noise. Also my supercharger clutch / waterpump is the earlier revision which occasionally squeaks (slips), especially in hot weather.
To replace the camshaft adjuster i would need to take the timing side of the engine to bits - a big job, and i might as well put a new chain and tensioner in whilst there as there probably is some chain stretch by now (55k miles).....I also want to clean the intake valves, which as previously mentioned is a difficult job on this engine with the intake on the back side and the channels being very deep....
So if i have got to take the timing side off and all that entails, i might as well take the head off and really clean the intake and valves, even do a port and polish job - and well whilst that's off, this engine is screaming out for something special: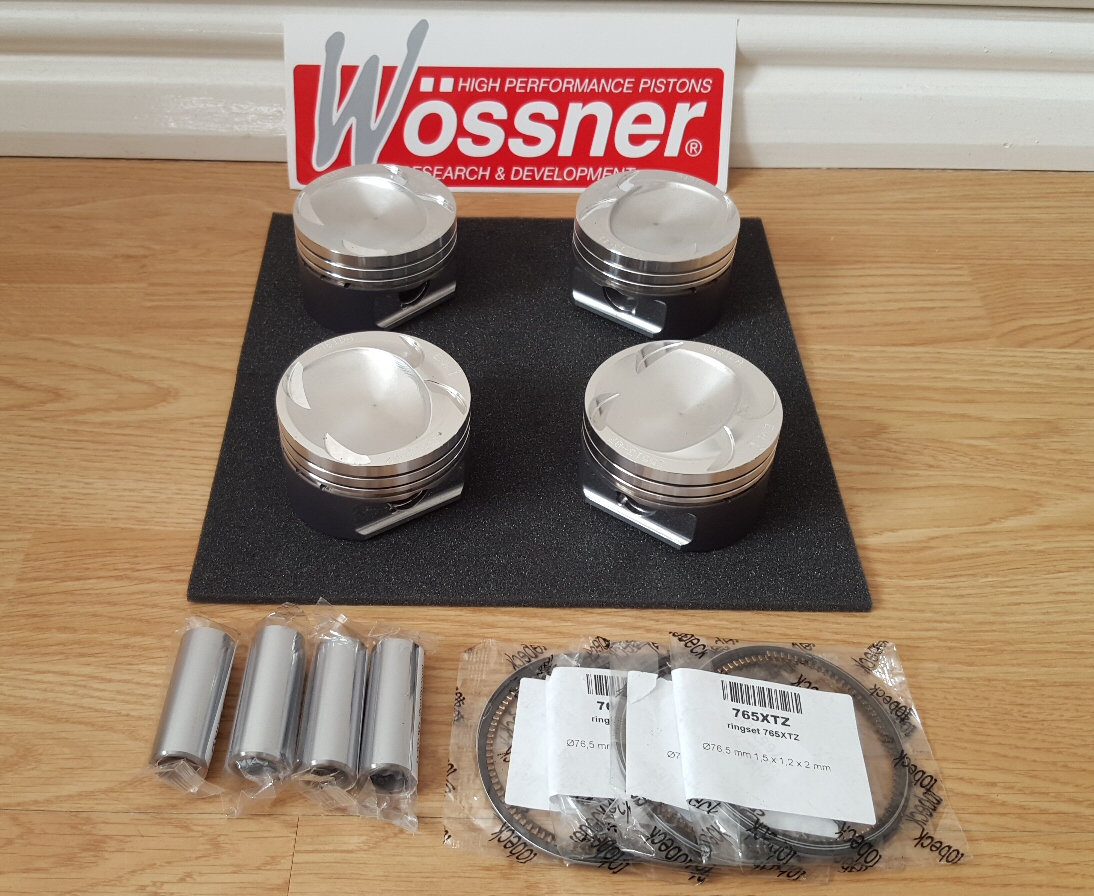 Yep - that's a full set of wossner forged pistons
- once they are in, with a full intake clean, port and polish job, new waterpump/supercharger clutch, camshaft adjuster, timing chain & tensioner + guide rails etc....it will have a custom map for some big horsepower