Whats up guys, I am new to this site. I have a 2012 GLI which I am slowly building up to how I want it to be.
Currently all I have done is:
Unitronic Stage 2
Unitronic Intake
Spec Stage 2 clutch
Forge adjustable short shifter
GFB DV+
Audi R8 ignition coils
USP 3" DP with highflow cat
Custom 3" cat-back magnaflow exhaust
Dog bone mount insert
GLI OE style headlamps
Whiteline sway bar end links
Airlift V2 digital management
Newsouth boost gauge
Osir shift boot
BFI heavyweight shift knob
Custom trunk with 2 10" sundown audio woofers and Hifonics amp
VMR V702 wheels wrapped in Michelin Pilot Super Sports
Looking to do an F23T here in the next few coming months as well as a FMIC, and upgraded valve springs.
Going to do some big things to it within the next few years depending if I keep the car or not.
Here is currently how the car sits!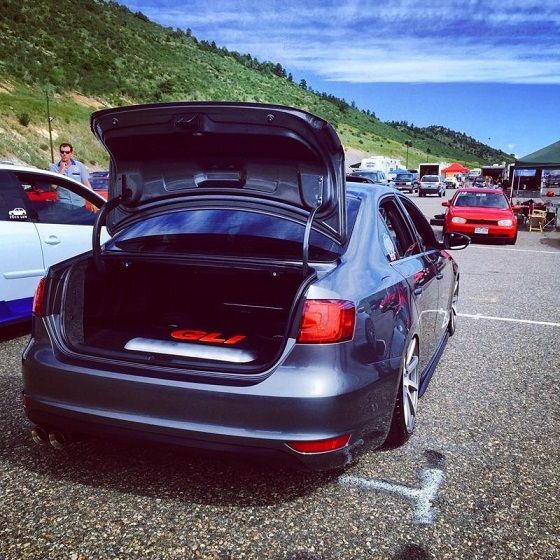 And a kinda shitty picture of the trunk setup