Okay, install was A PITB....HUGE PITB. Im hurting and will be for the next few days after that one. Im getting old
Once again, HUGE thank you to Grambles....big help there.
I will go ahead and say that the Intercooler is a big upgrade. It was only 70 degrees out tonight and i spun halfway through 3rd gear....never done that before. Wild stuff.
REVIEW!
Overall impressions. I'm happy. Which is ultimately the important part. Does it work....heck yes. HUGE improvement over stock. Is it worth the money. Here in Alabama where the heat is a big factor, yes....it is worth every penny. Other areas may be able to get away with an S3 unit....all depends on the location you are in, and the money you have to spend.
Pros:.
Cost.
This is SPM's marketing Niche. They sell decent performance upgrades at a much lower rate than the competition. From the downpipes and exhausts i have seen, the quality is there.
For $565.00 shipped via FedEx, this is a huge plus in my book. I was able to finalize my stage 2 bolt on status with the extra 500 bucks i saved over the APR core. Magnaflow exhaust going on this week
Will it perform as well as the APR unit...time will tell. Im not sure how we are going to do it, but I will manage to find a way.
As far as the fitment with the rest of the components, everything lined up PERFECTLY. Intercooler hoses went on great, the aluminum coupler went into the pancake pipe perfectly (MUST USE THE OEM GREEN GASKET!!!!!), SPM supplied Clampco Clamps...they worked great.
It is a solid piece overall. Id rank it a 6.5-7 out of 10.
CONS:
FITMENT!
I DO NOT like having to hack up my bracketry to get things to fit, let alone not use it at all. This might be a fluke in the cast.....or it may be like all the rest.
Let me reiterate. This fitment issue was on the AC condenser hose bracket. THe intercooler itself fit fine (Biggest part).
Other than that, everything was kosher.
Overall score/review/recommendation
Like i said for the money 6.5-7 out of 10.
Dropped that many just due to the bracket. No biggie but i want everything to fit, the first time.
The install was.......not fun. Just hard manual labor to get the thing in. 2 people are really your best bet.
If you arent mechanically inclined, dont do it.
Okay on with the pictures....this will be all sort of a picture dump...i will organize tomorrow because I am exhausted tonight...and havent had a shower yet.
Bumper off....TONS of screws....I mean tons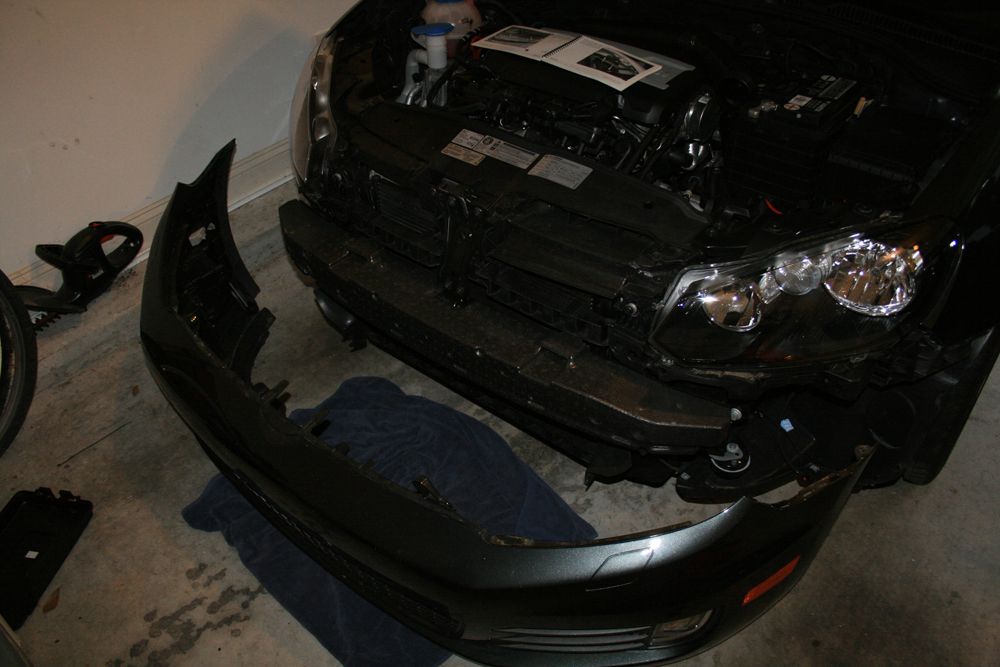 Housing for Heat exchangers off... yes...that was a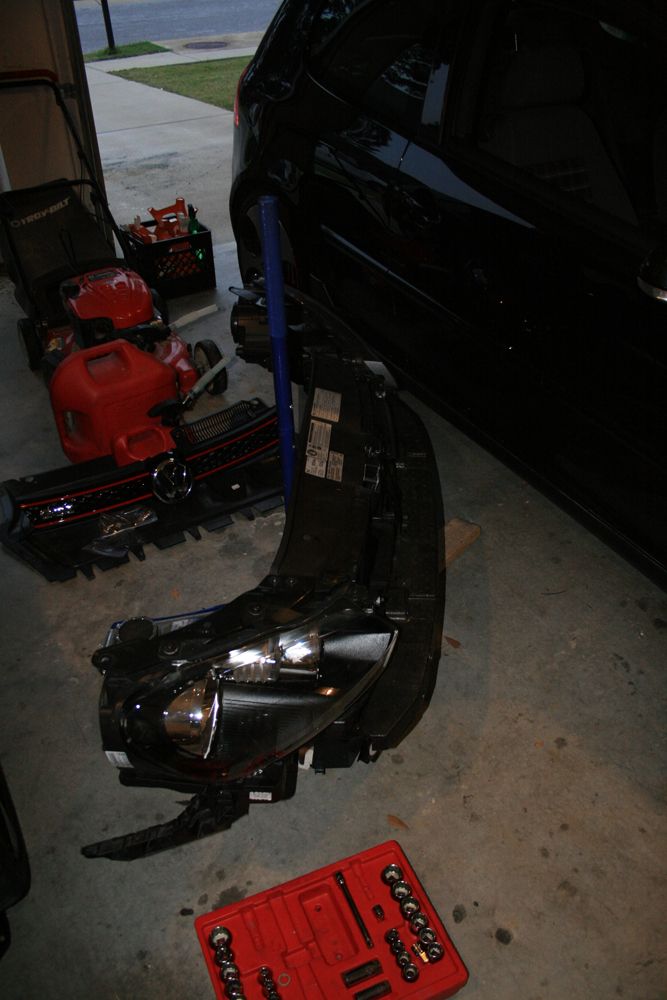 And obligatory Thumbs up photo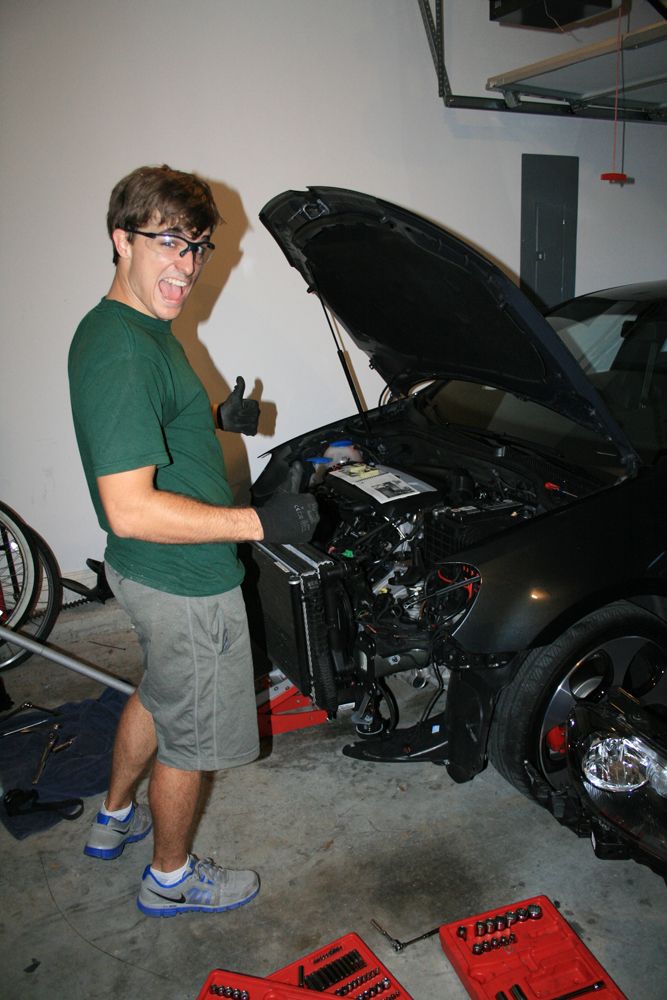 Supported before install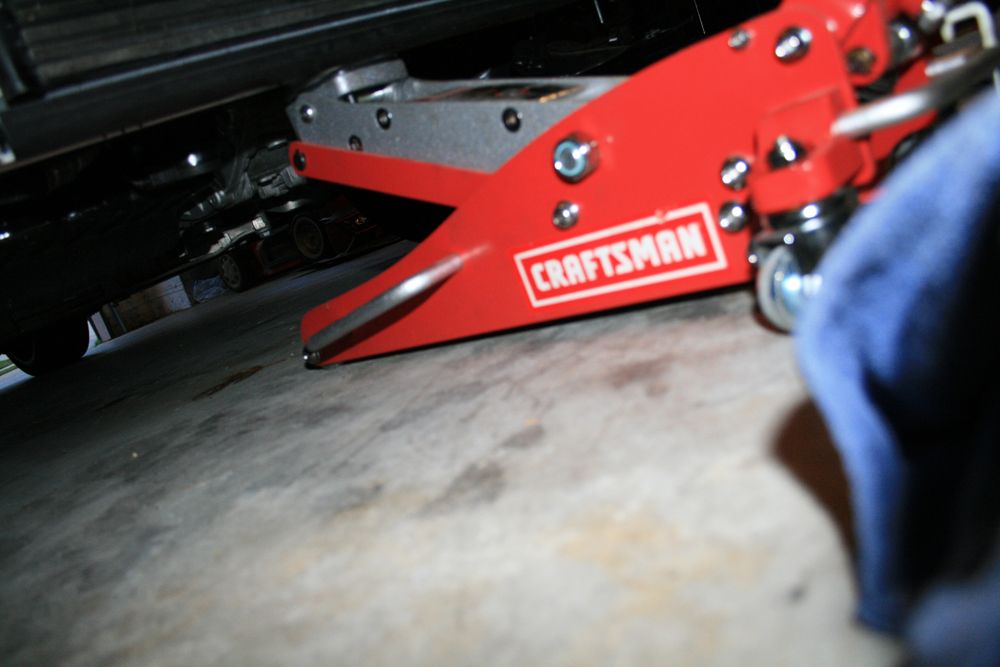 Me crawling around looking for tools.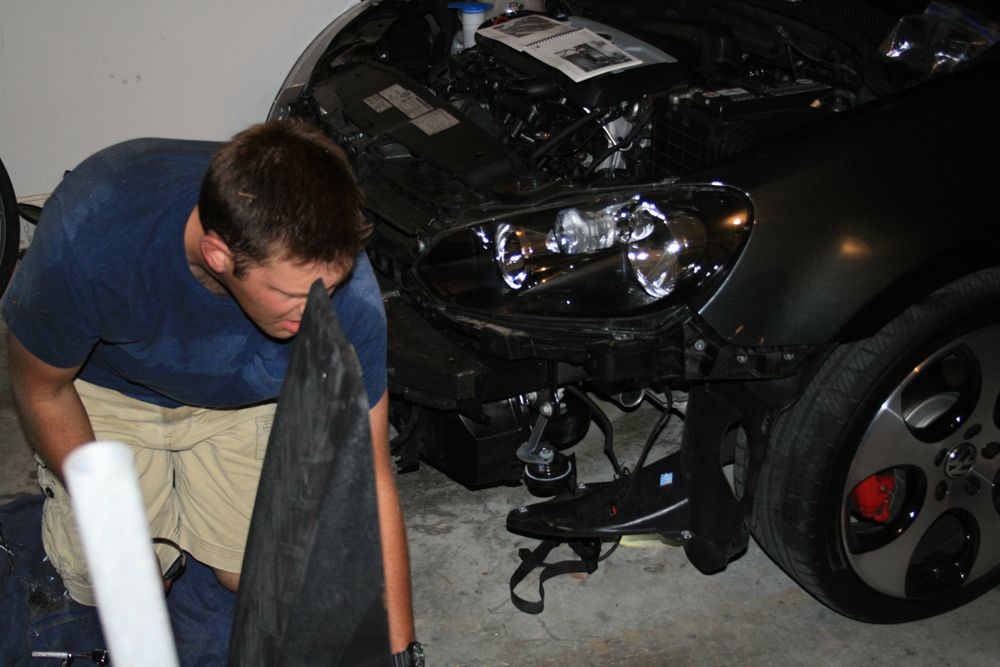 Stupid AC condenser bracket that wouldnt fit....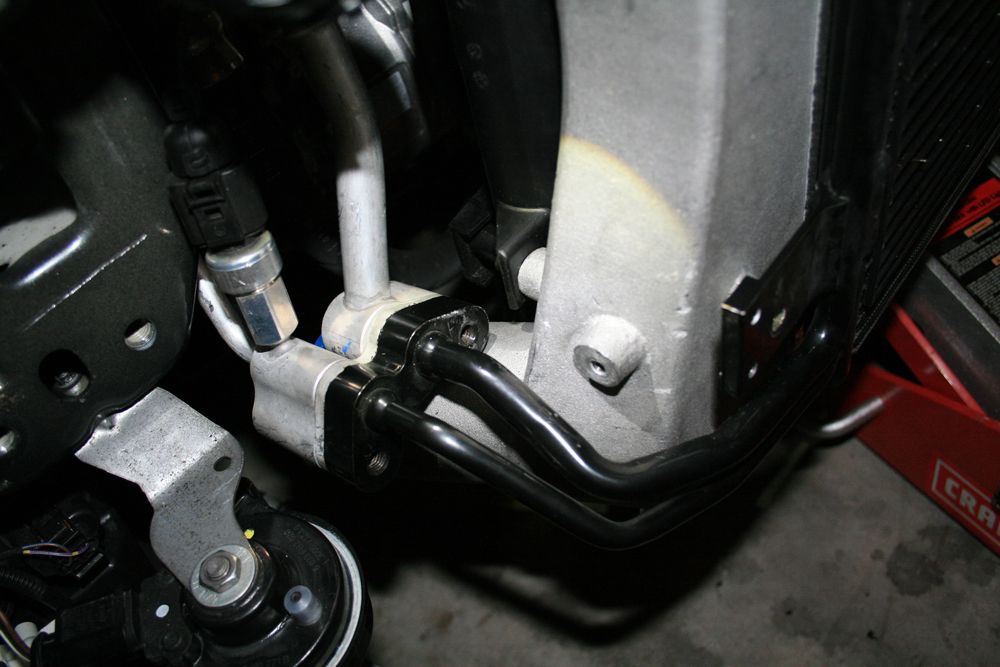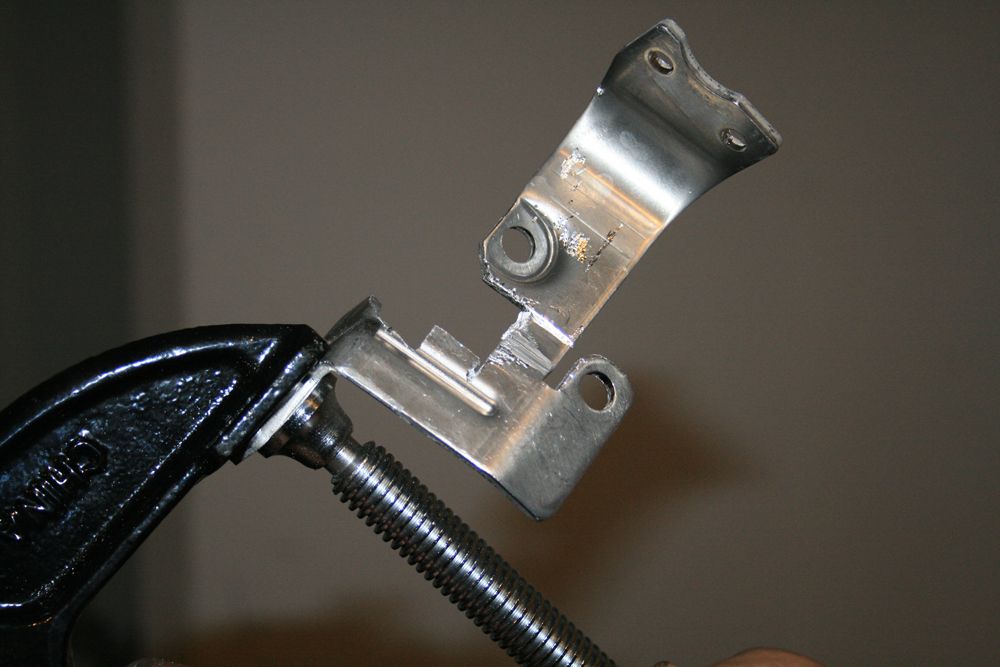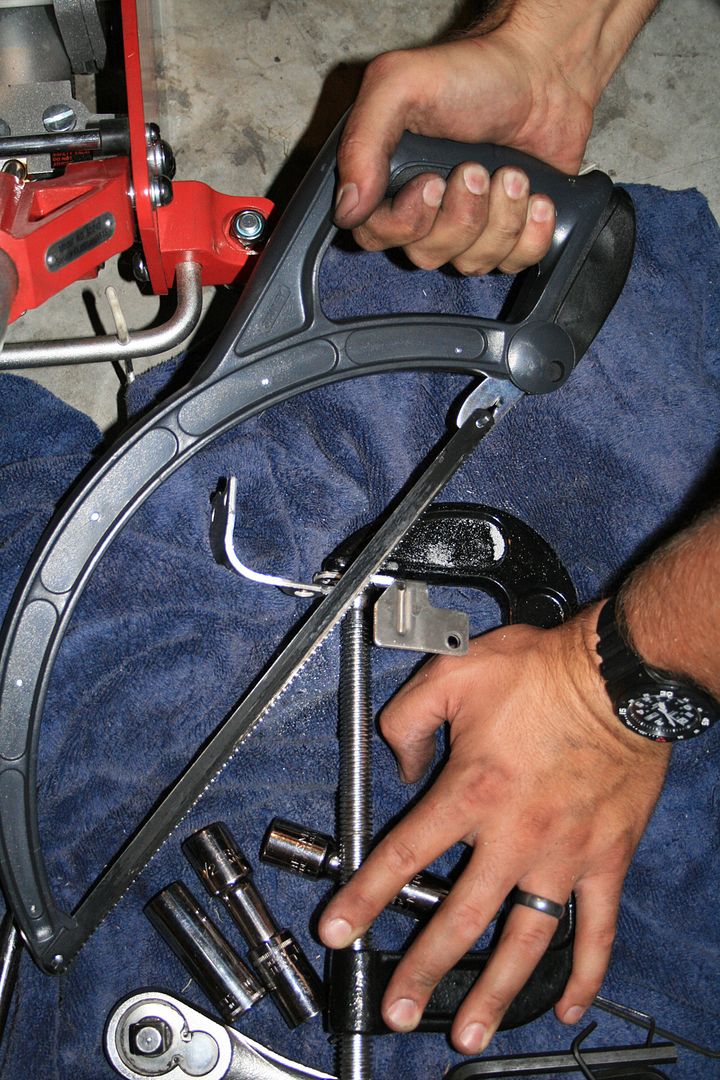 The final product and what I ended up going with...enough clearance and the inlet hose keeps the metal from rubbing on each other...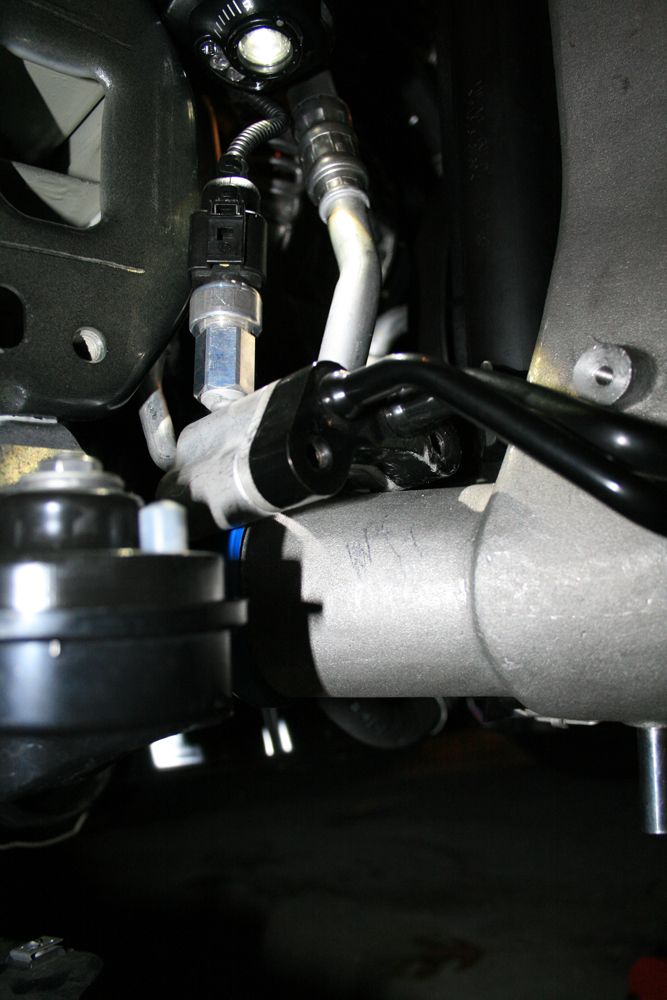 Me putting the final torque on the Clampco Clamps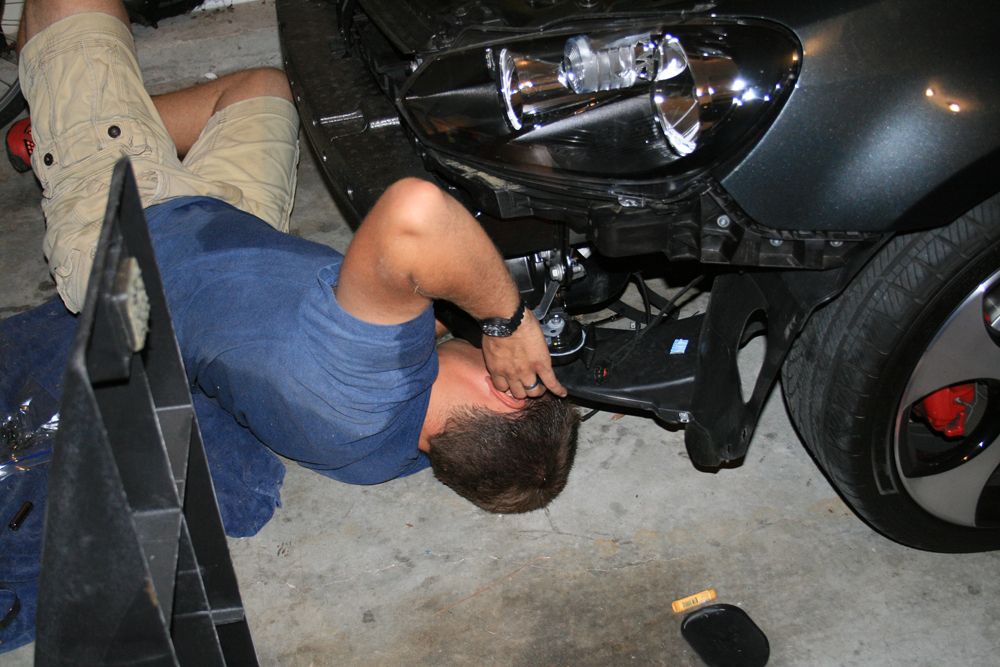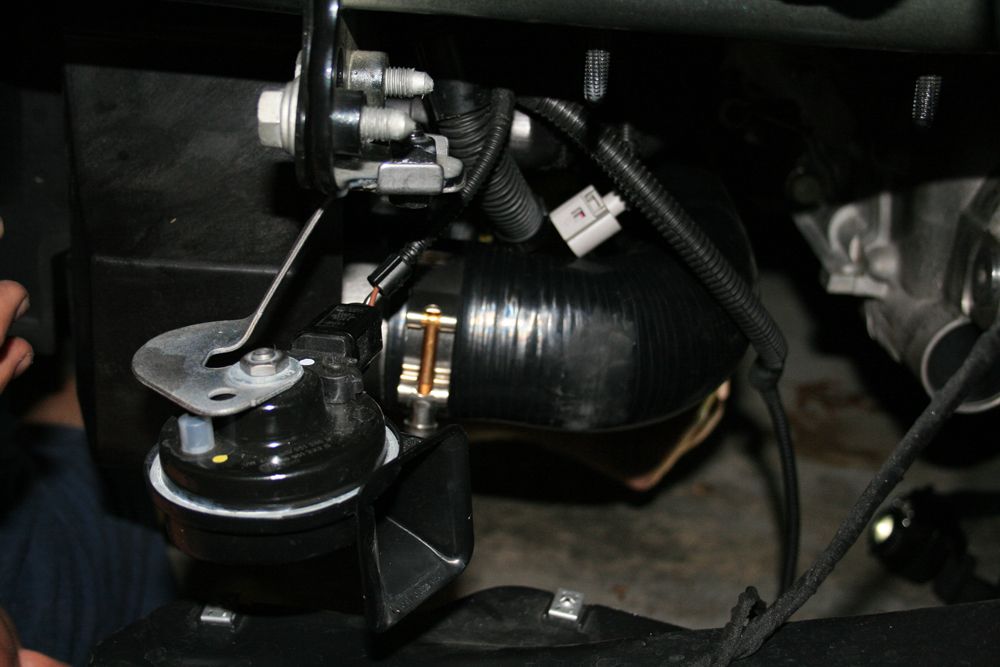 Nice to have another GTI in the garage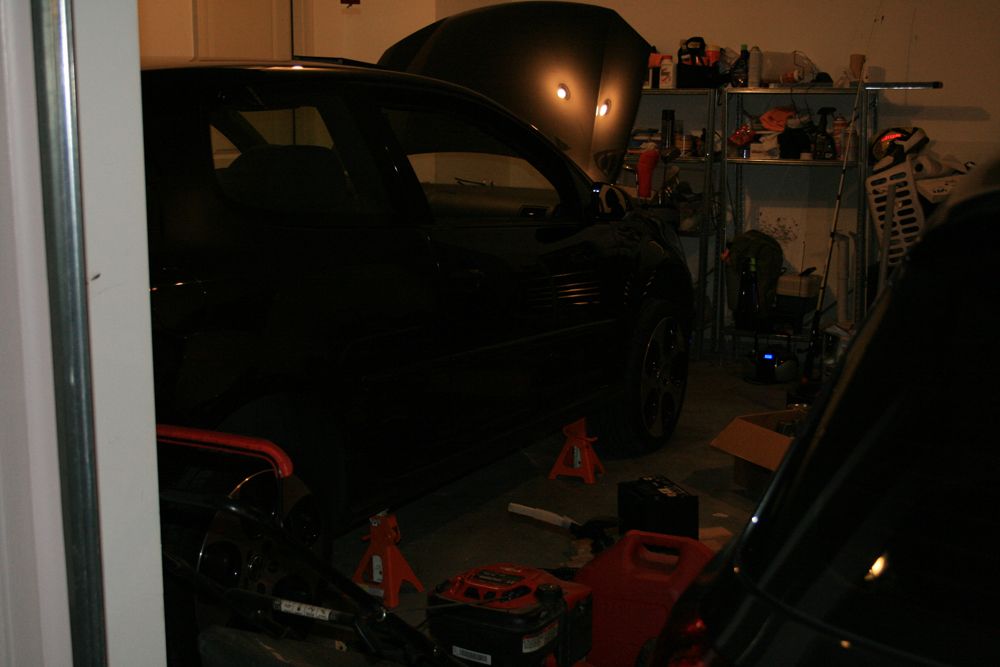 Major update. Its been a while since I updated this post and I think its time.
I have been super pleased with this Intercooler.
To understand what I'm about to say , you need to know what Heat soak is and how an updated intercooler deals with it. When i get a chance I'll link a good description I used a while back.
The unit is great. Have not begun to reach its capacity to cool even in hot Alabama late summer temps.
Long story Short, it is very efficient in doing its job. As soon as it has any air moving over it the heat transferred from sitting idling is gone.
No loss in boost pressure on the unit, have graphs and logging to back that up as well.
Thermal drop is good. From 2000-6800 it dropped 10 degrees f. Got back to ambient and held it all through the run. This is after several WOT runs for other logs.
I'm very pleased with my choice with SPM, and will recommend it to anyone who is in the market for an upgrade.
EXPLANATION OF HEATSOAK.
http://www.lotustalk.com/forums/f25/please-explain-heat-soak-50397/